The best tips and gear for winter running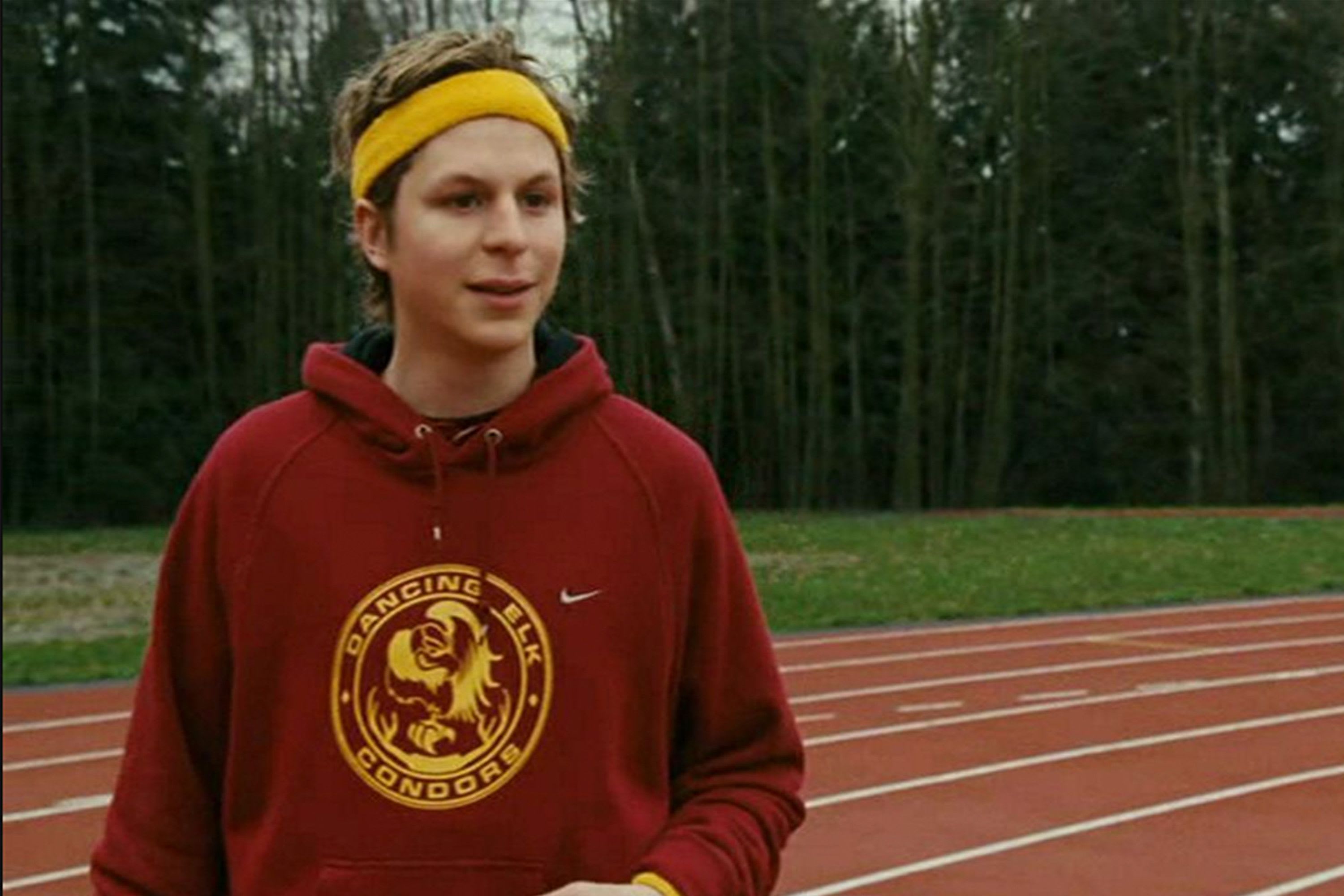 The days are getting shorter: here's how to stay active, safe and warm this winter, from high-viz clothing to cosy baselayers
When the days get cold and dark, it's tempting to go into hibernation mode. As summer's bright, sunny jogs around the park become blissful memories, the thought of going outside to workout becomes less appealing, especially if it's already dark by the time you get home from work. But if you don't want to fork out the cash for a gym membership, running outdoors is a great way to improve your fitness and clear your head.
While it's hard to get out of bed to exercise when it's so cold you can see your breath and easy to think up excuses when it's too cold/wet/dark outside, that's what makes winter running all the more rewarding. If you can get out for a run when it's 5 degrees outside, you can do anything. The winter months shouldn't stop you from hitting the pavement, whether you're just starting couch to 5K or training for a marathon.
Unfortunately, when it comes to winter running, the cold isn't the only issue. Safety is also a big concern, especially for women. Squeezing in an early morning or late evening run at the height of summer doesn't pose too many problems, but as the days get shorter there's much more to bear in mind.
Running charity RunTogether recommends staying on well-lit routes or using a head torch. Make sure you tell someone where you're going and what time you plan to get back. You could also share your route. If you're listening to music or a podcast, keep the volume low so you're aware of your surroundings. It's true that there's safety in numbers – consider joining a local running group or setting off with a friend. RunTogether also recommends downloading the What3Words app, especially if you're running in a rural area. It can be used by emergency services to locate your exact position within a three metre square.
While running in the dark does come with its own unique risks, there are practical steps that can help reduce the risk, including wearing high-viz fabrics and/or a head torch. Below, we've curated a winter running kit that takes both warmth and safety into consideration so you can keep on jogging from now until spring. You've got this!
HIGH-VIZ LEGGINGS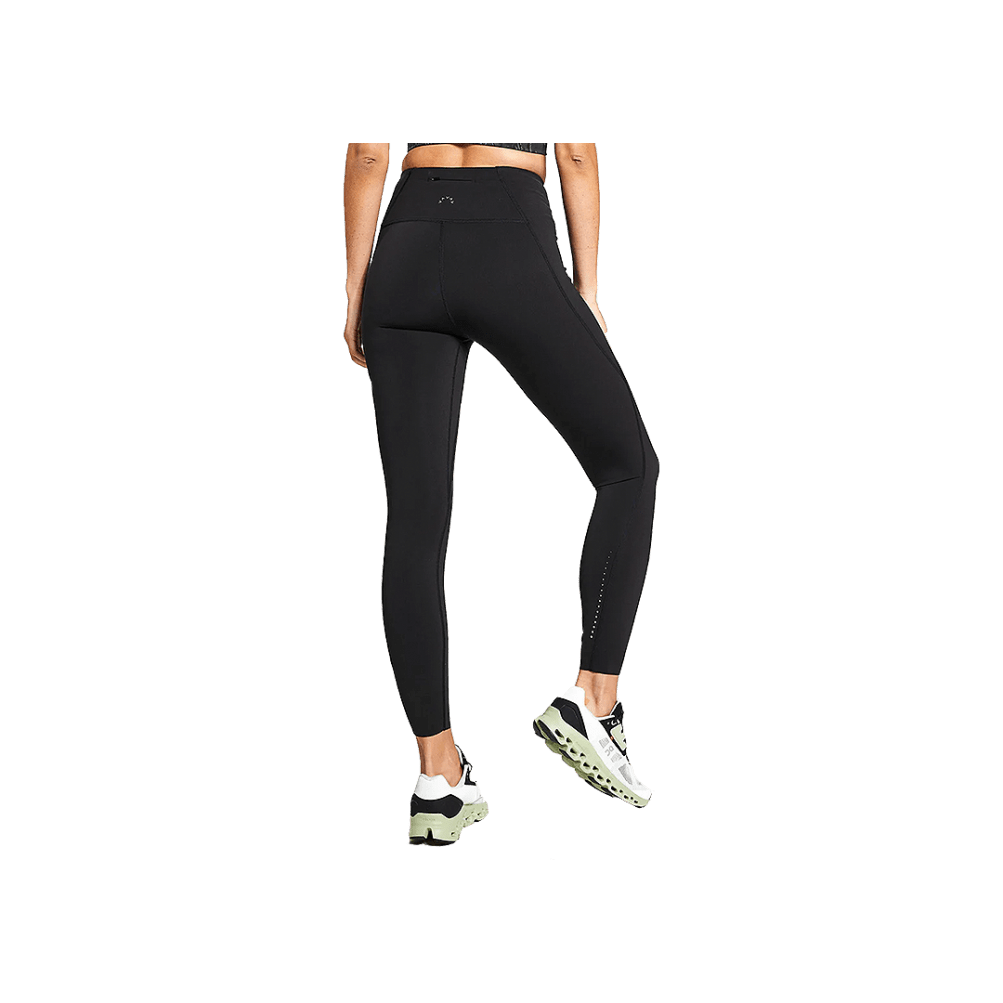 Let's Go Night Running Leggings
Varley
£90.00
If you're running near traffic, wearing high-viz or bright clothing can help cars spot you. Varley's Let's Go Night Running leggings feature reflective leg details to help you be seen in low light conditions. They're made from a 4-way stretch, moisture-wicking nylon lycra blend, making them perfect for a sweaty outdoor winter workout.
WARM BASELAYER
The Egret Long Sleeved Baselayer
Presca
£60.00
When the temperature drops, you won't regret investing in a good baselayer. Presca sportswear prioritise ethical and sustainable processes and this Egret top is no exception. It's crafted from end-of-the-roll performance engineering yarn with natural elasticity and a supremely soft touch, offering absorption with a skin moisturising effect to keep you feeling fresh pre- and post-run.
BORN TO RUN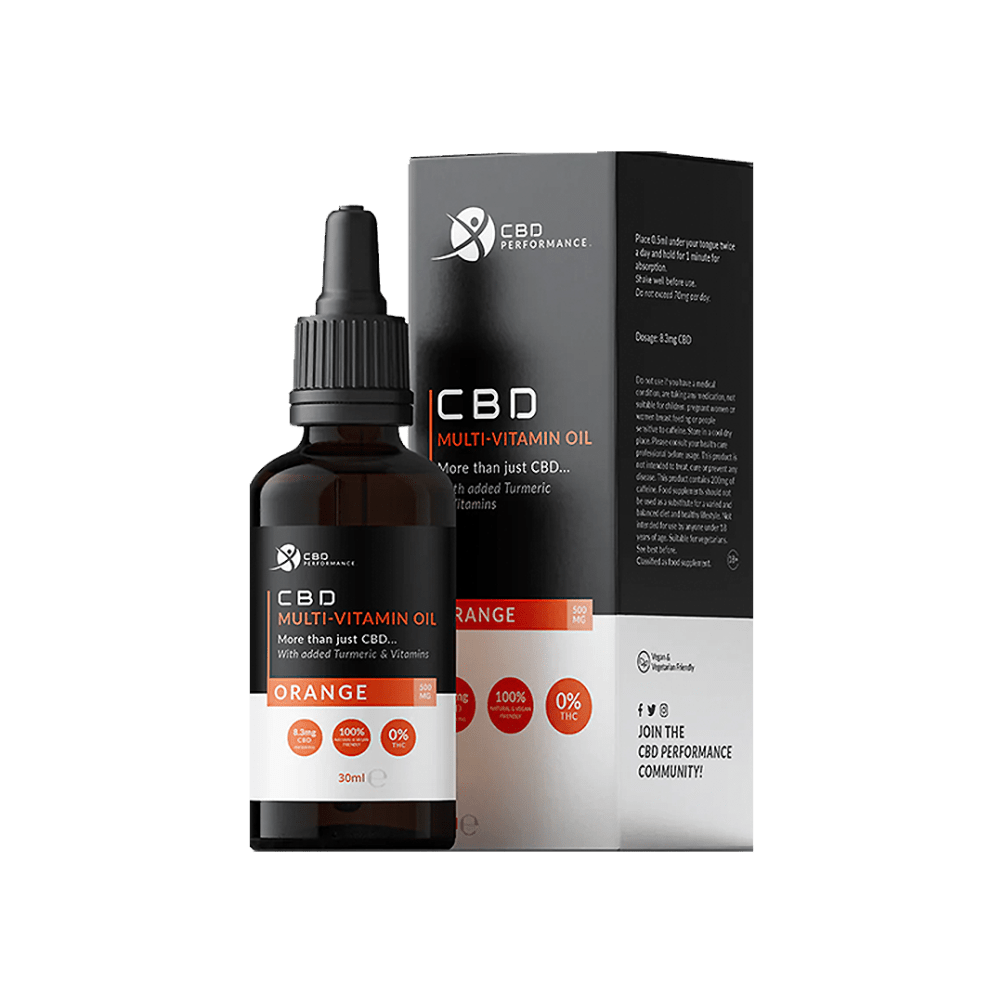 CBD Multivitamin Oil Orange
CBD Performance
£32.99
Maintain immunity against the winter elements with the help of this CBD multivitamin oil. Combining the energy boosting and recovery benefits of CBD with the strengthening, immunity and heart health properties of Vitamin D3, Vitamin A and turmeric, this oil can help you beat those nasty winter colds and complement your health and fitness regime. Just pop one or two drops under your tongue each day and off you go!
STAY SAFE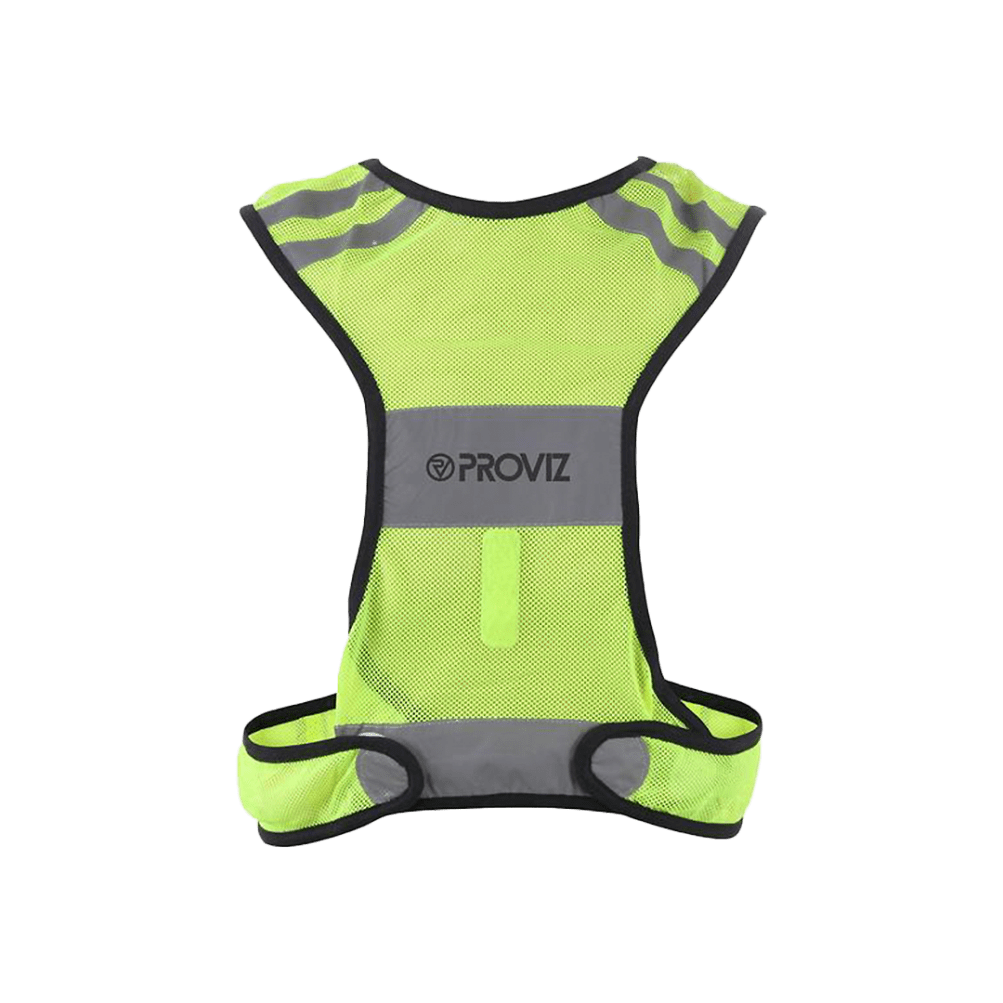 Classic High-Viz Running vest
Proviz
£20.00
If your night running route takes you near traffic or you're navigating a poorly lit area on a group run, then high-viz is essential for being safe and seen. Proviz's High-Viz Running Vest is one of the industry's most-trusted high-viz garments. It's got highly reflective panels and is crafted from a super lightweight mesh so just slip it on over your winter layers to glow and go.
LIGHT THE WAY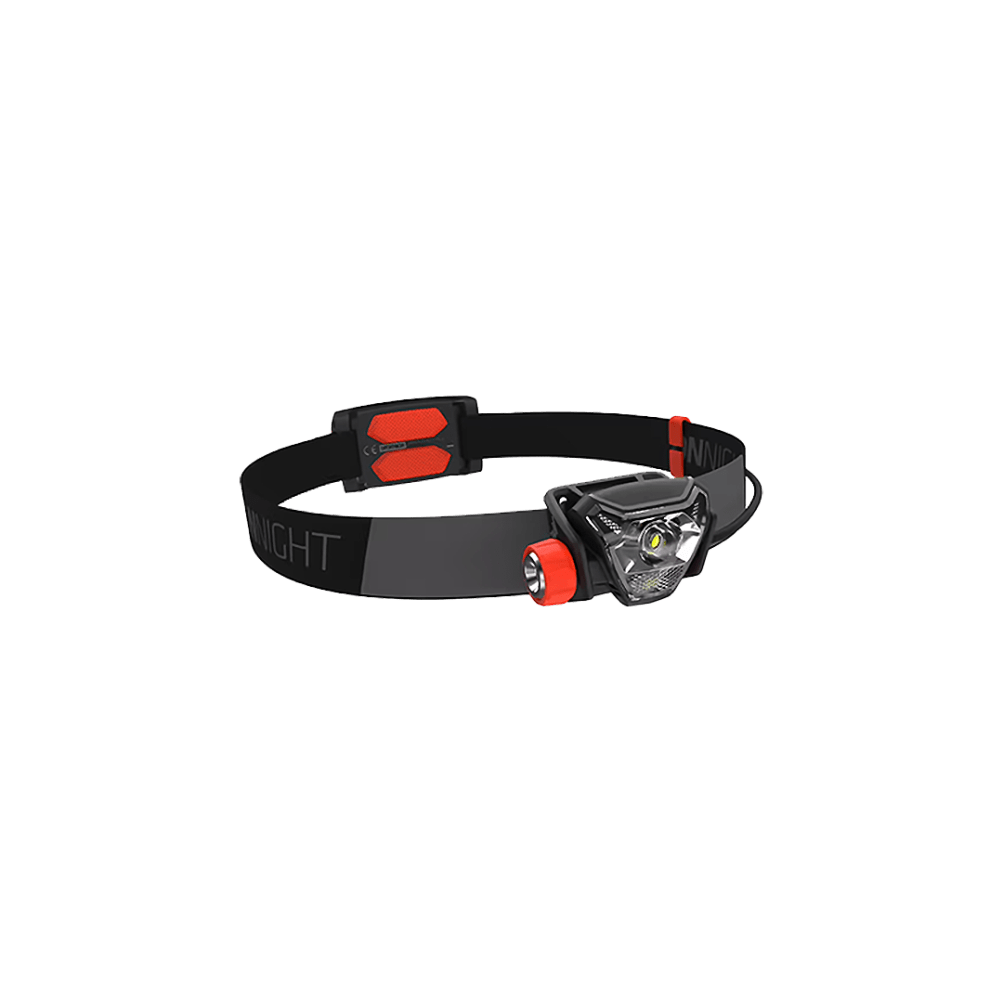 Trail Running 300 Lumens Head Torch
OnNight
£30.00
Make sure you can see the path ahead of you and that others can see you with this head torch from OnNight. If you're going to be running at night, a head torch is certainly a worthwhile investment. This lightweight adjustable torch is rechargeable, boasting 3-12 hours of battery life depending on the mode so it's perfect for any distance. Full steam ahead.
Products are selected independently by our editors from the Woo online store, a carefully curated platform for feel good fashion, beauty, wellness and lifestyle, as well as externally. Discover more here.