If Deliberately Chipped Nail Varnish is wrong, we don't want to be right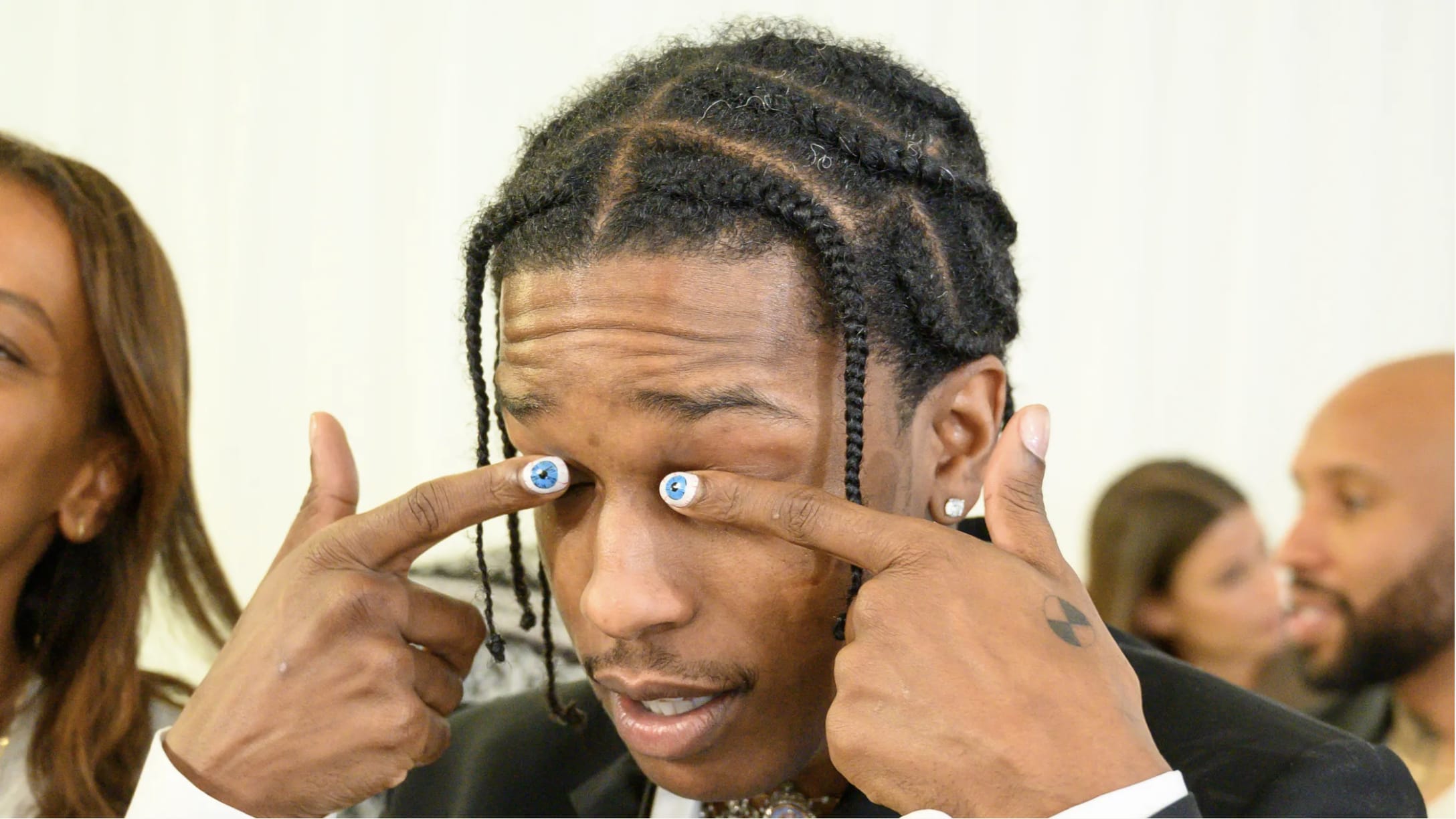 A guide to embracing this summers messiest trend
A new nail trend has (re)emerged signalling the end of the so-called "clean girl" era in favour of something edgier and much messier; chipped nail polish. It is finally summer, and spontaneity and fun leave no time for olaplex buns and french tips; it's time to put the hot in hot mess with perfectly chipped nails!
Britney Spears and the Olsen twins often rocked messy chipped nails at the height of their party-girl days in the noughties. Now, the trend is back with Rihanna sporting chipped nails on the cover of Italian Vogue last year and users on TikTok turning what begins as a messed up manicure into a groovy and grunge aesthetic.
you are missing out on some content here because you rejected our cookies. want to change that?
Celebrities such as Shawn Mendes, Harry Styles and Post Malone have been wearing this look for years too. Their often black chipped nail polish acts as an ode to the rockstar look; an instantly cool way to accessorise with barely any effort at all.
The best thing about the chipped nail varnish trend is no one can tell if it's intentional or not. Create a perfectly imperfect work of art using a splash of nail varnish on each nail and sealing it with a top coat or go for a full manicure and let them chip away on their own — either way, these are the best nail varnishes to create a perfect hot mess chipped nail look.
Make your chips cruelty free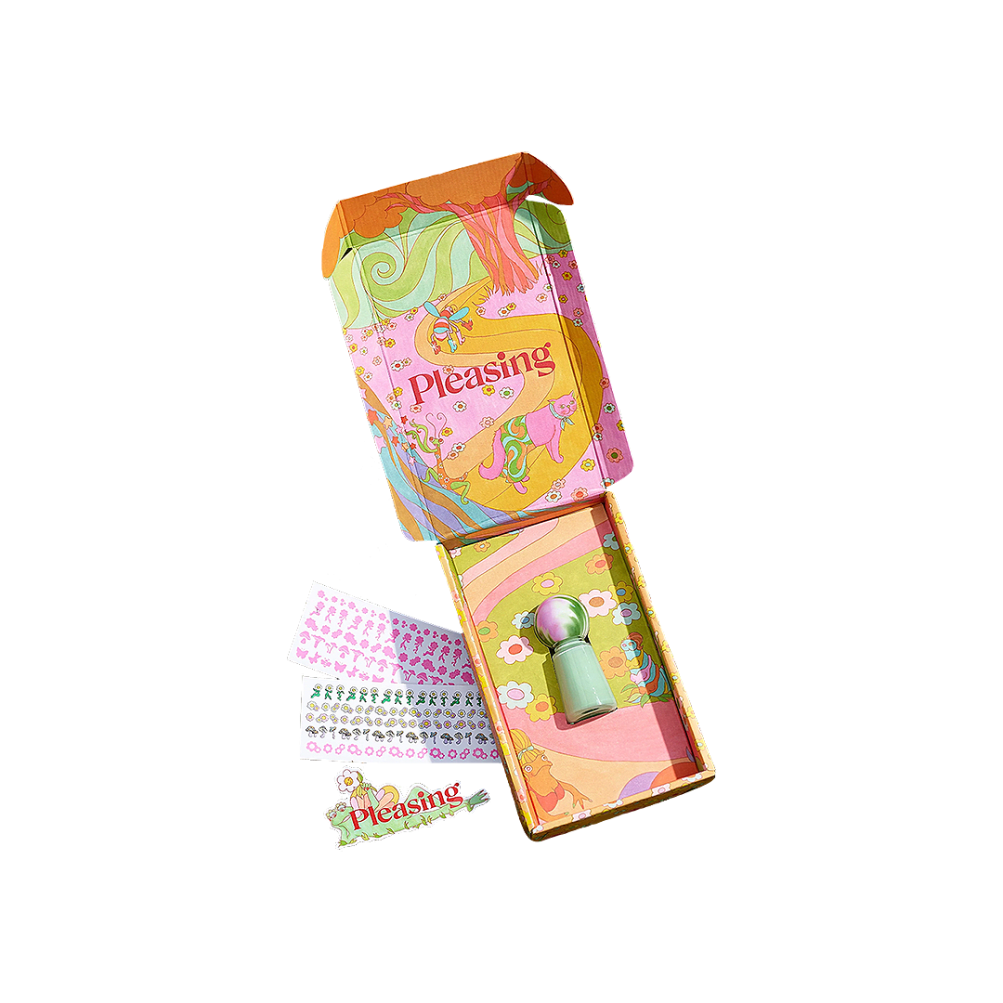 Sprouting Polish
Pleasing
£19.00
This biodegradable, vegan and cruelty-free nail polish is almost worth buying for its funky psychedelic packaging alone, but it is also the perfect nail varnish to create a chipped nail look with. The pastel green colour varnish has an opaque gloss finish making it a nail art favourite as it can be used over or under other shades. Plus, it comes with super cute mushroom and flower decals to customise your look and create an expensive-looking nail art manicure from home. Nails on fleek.
Go Gucci in Green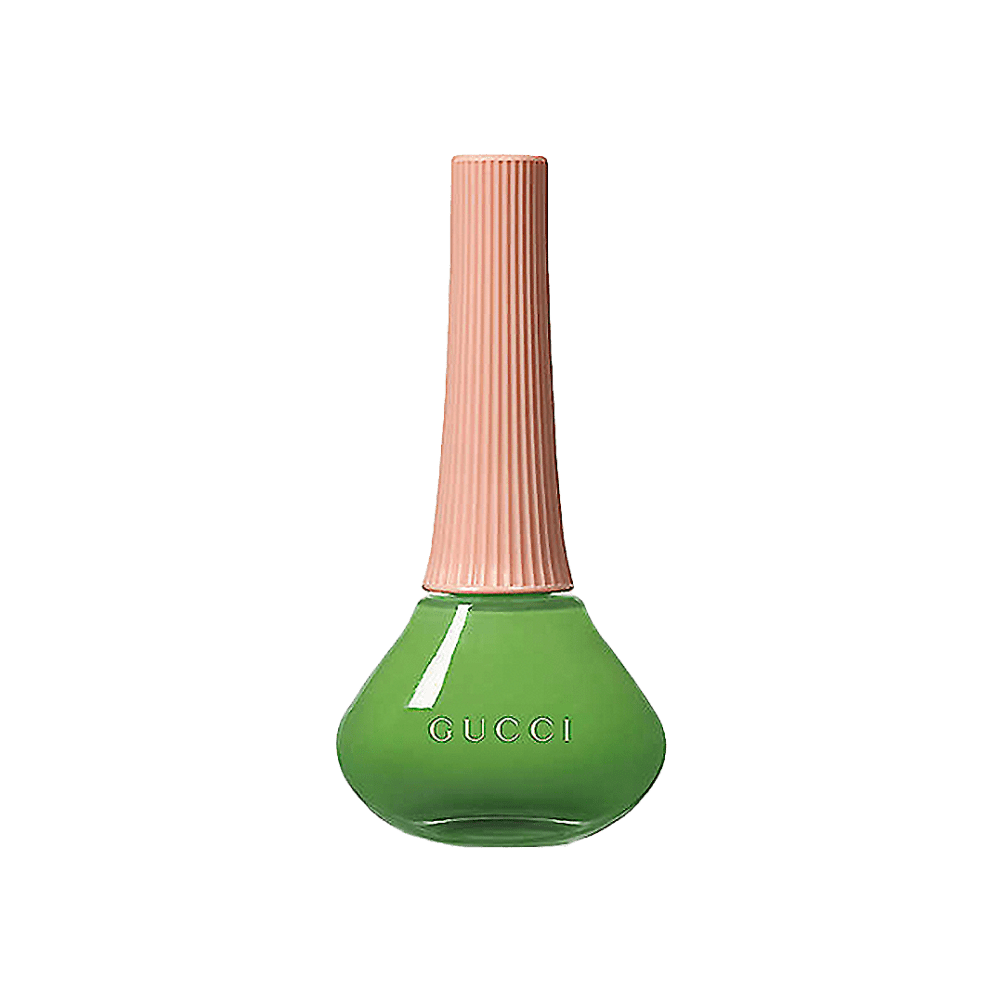 712 Melinda Green
Gucci
£24.00
We can imagine Harry Styles rocking a messy manicure with this deep green GUCCI nail colour in a pair of matching green flares. Part of the Vernis à Ongles capsule collection, this is a higher-coverage varnish with an intense pigment, guaranteeing a glossy eye-catching shine that can be chipped away to create a colourful yet messy look. Not to mention it's plant-based and comes in an appropriately chic bottle; you can't go wrong with Gucci.
Dark and stormy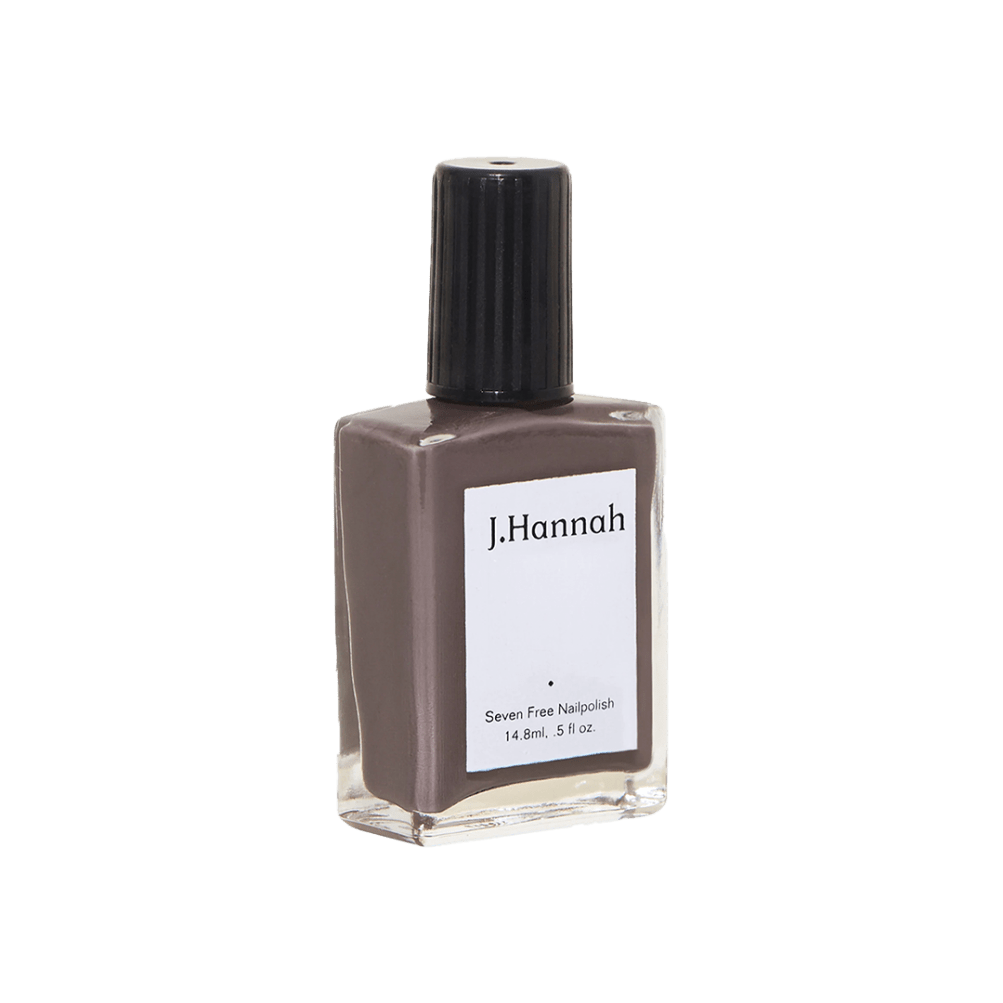 J.Hannah Ikebana Nail Polish
La Gent
£22.00
There is something undeniably seductive about a dark nail. This J.Hannah nail polish comes in a dark silver colour with a hint of purple and subtle marbled shimmer, reminiscent of something almost intergalactic. J.Hannah's nail polishes are designed with the colour-phobic in mind and borrow from artist's palettes and natural elements, so paint on this colour and let the polish chip away to embrace your inner rock star with a glimmery twist.
Make earth-friendly nail art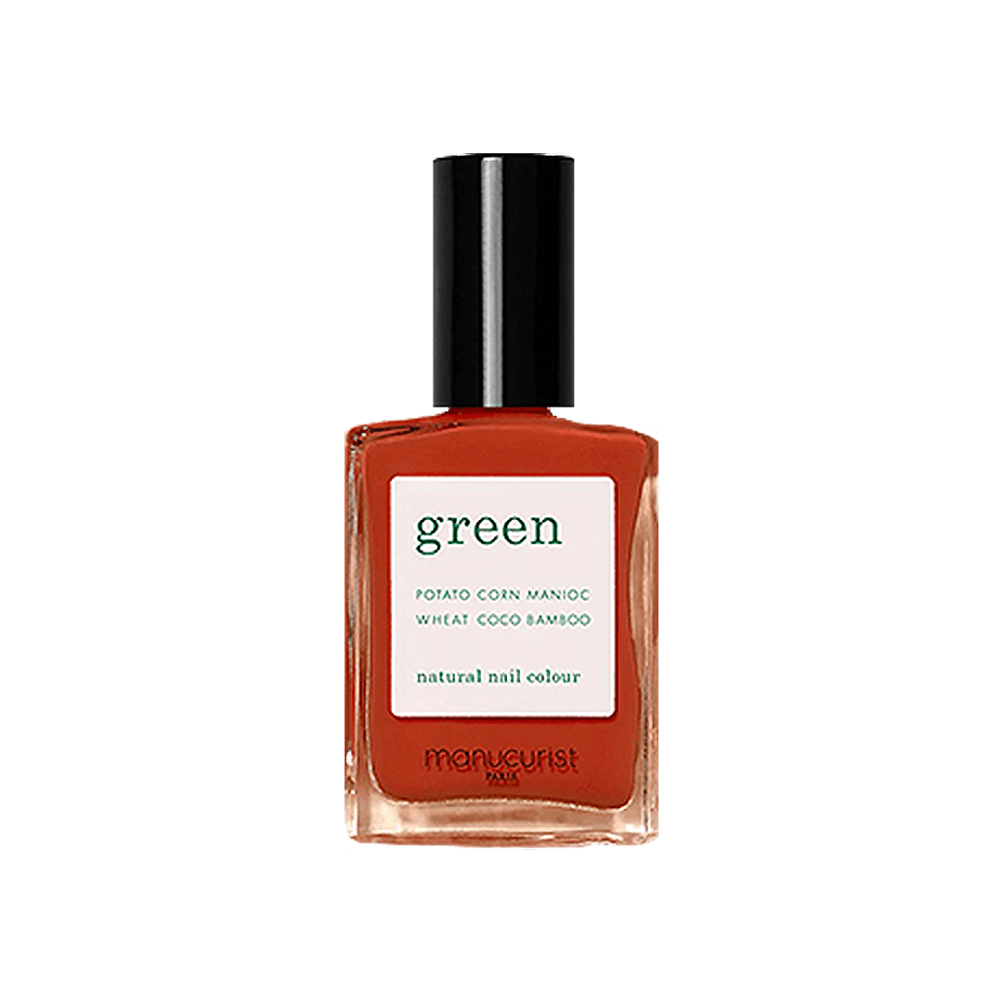 Nail Polish In Terracotta
Manucurist
£14.00
For truly eco-nails look no further than Manucurist. The French brand uses potato, corn, cassava and cotton to create a nail varnish that replaces petrochemicals with plant-based ingredients. The earthy tones of the scorched terracotta-red colour make it an instant summer favourite for all skin tones. Look good whilst doing good for the planet - what more could you want?
Go for glitter
Congrats Silver Pink Glitter
Essie
£7.99
A party in a bottle, glitter nail varnish is perfect for achieving a chipped nail look as the texture means it will fragment more easily. This metallic glitter blend has specks of pink, blue and silver that combine to create a purple sheen. Whether you apply the varnish to just one nail or the full set, the sparkles will be sure to shine in the sunlight and turn a head or two when you're stumbling out of the club in the early hours of the morning like a hot mess should!
Top it off
Nail Lacquer Top Coat
O.P.I
£14.30
Even chipped nails need a top coat. Whether you're creating a carefully chipped work of nail art from the offset or want to preserve your perfect chipped manicure a few days in, OPI top coat is a clear nail varnish that will create a protective high-gloss shine. Wait until your nail varnish is completely dry before adding a layer or two of this clear sheen and watch your nail art or nail destruction come to life.
Ocean-inspired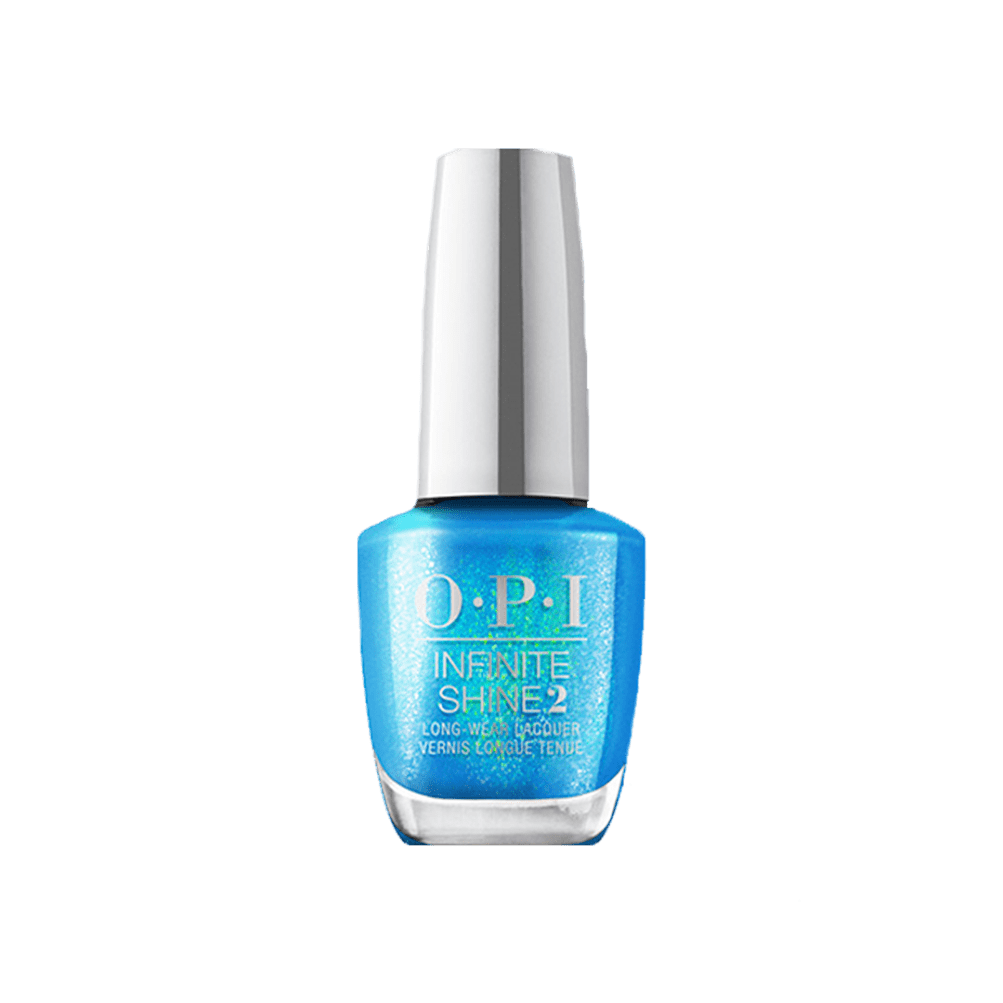 If we can't spend the whole summer by the sea, we will settle for wearing the colours of the ocean on our nails. This OPI nail polish comes in a turquoise blue with a bold shimmer that will make you never want to wear another nail colour again. The secret to a statement chipped nail look is to use a colour so dazzling that even a few cracks of it on your nails will make the french tip girlies rethink their next manicure.
Colour play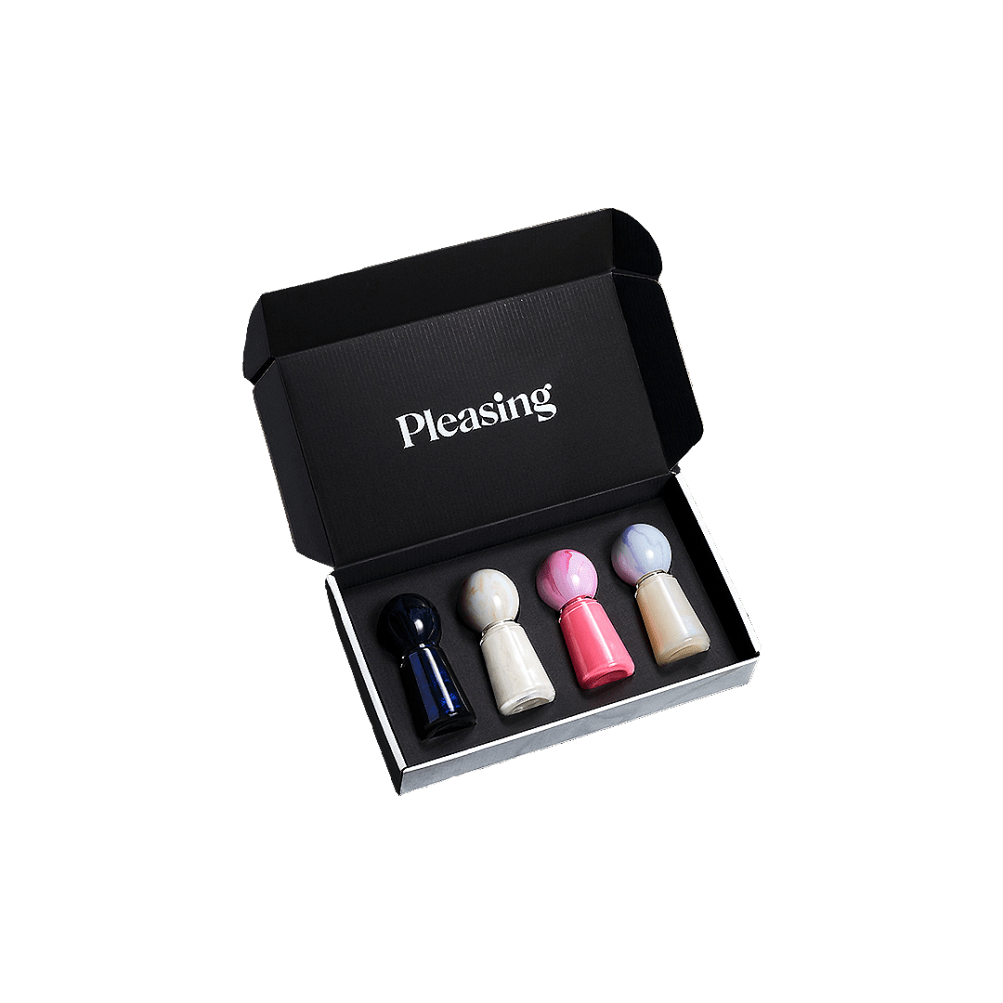 The Perfect Polish Set
Pleasing
£75.00
Why settle for one Pleasing polish when you could have four? This set includes Perfect Pearl, a white glossy varnish that can be used alone or layered with other shades for creative effect; Pearly Tops, a clear varnish with a subtle iridescence and matte finish that acts as a one-of-a-kind clear finish or base layer; Inky Pearl, a pearlescent black with peaks of blue shining through; Granny's Pink Pearls, a perfect pink with a glossy finish. Wear a colour on each finger or layer them up and discover new colour combinations; Inky Pearl transforms into a mesmerising purple shade when topped with Pearly Tops. These four varnishes are all you need for endless of moody and messy nail looks.
Perfect finish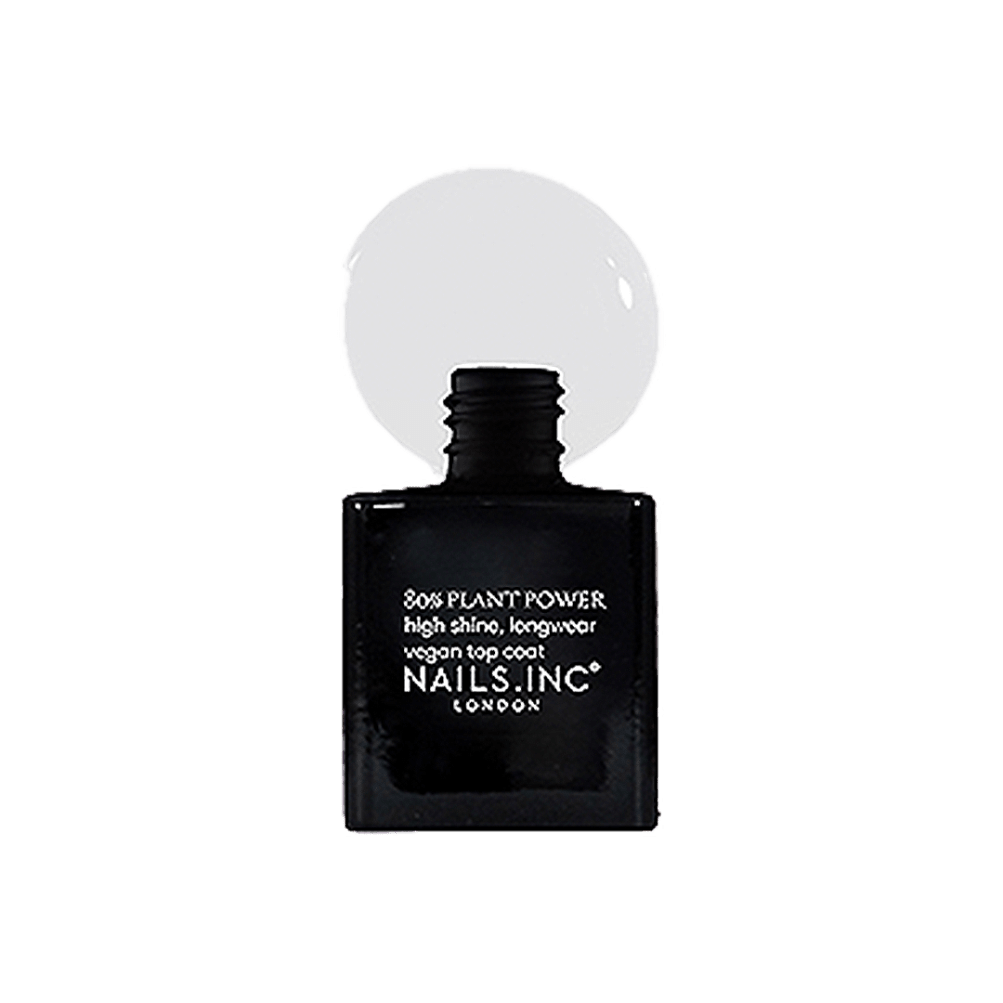 Plant Power Nail Vanish
Nails Inc
£10.50
There's a top coat for anyone looking for ethical nail products too, thanks to Nails Inc. Their Plant Power Top Coat uses an 80% plant-based formula, and is the first of its kind. Vegan, cruelty-free and halal-friendly, it uses natural sun rays to cure your manicure for up to 14 days wear. Just add a layer to your perfectly imperfect nails and let it dry for an effortless gloss that will elevate your chipped nail look.
All products are selected independently by our editors. If you purchase anything through this article, Woo may earn an affiliate commission.