More people are getting NHS talking therapy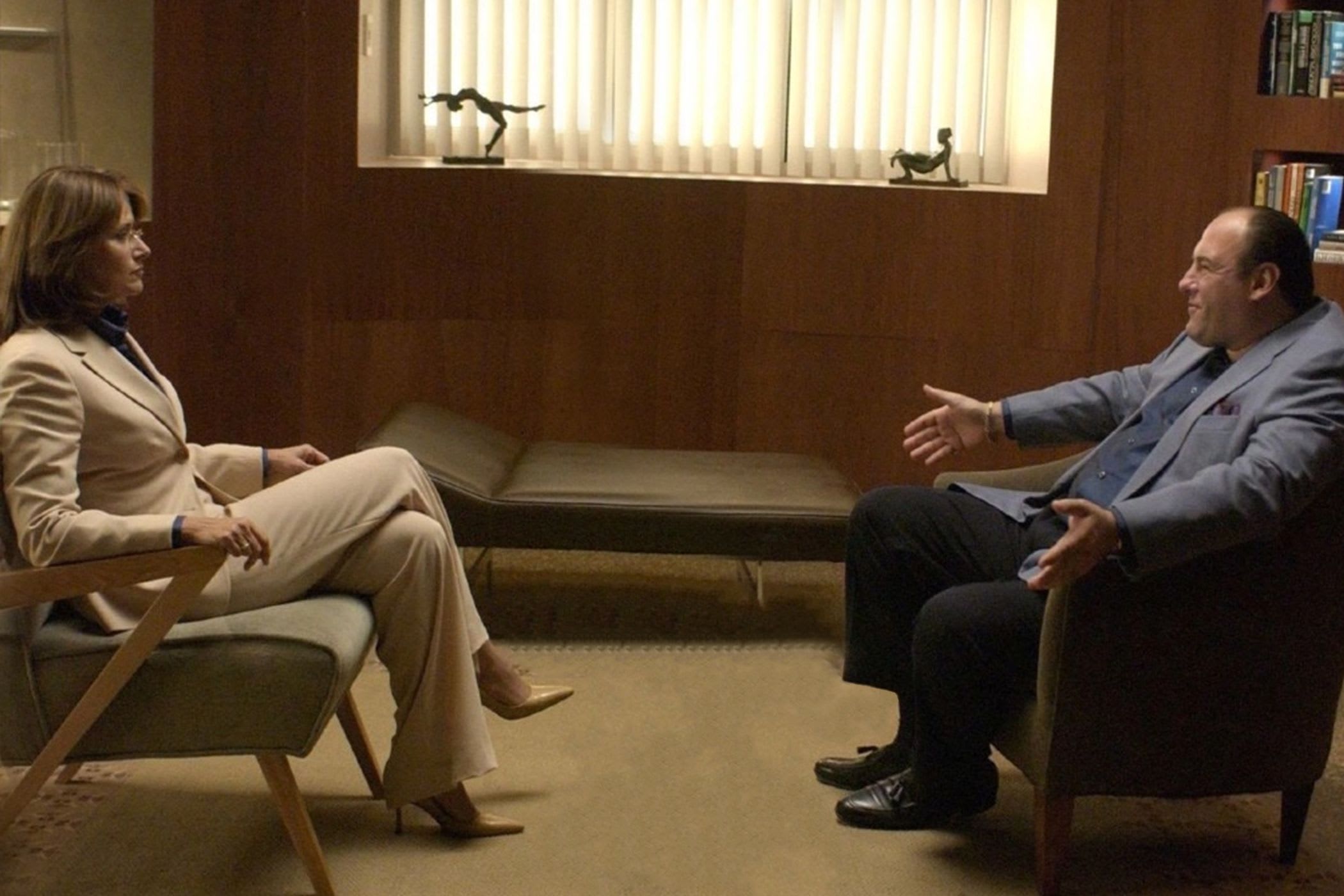 Over 200,000 more referrals were achieved than in the previous year
image HBO
words Rhys Thomas
When it comes to maintaining or improving certain states of mental health, talking it through - with a registered and trained professional - can be vital. That's why it's excellent news that new figures from the NHS have revealed that the number of people accessing talking therapy through its serviced increased by 21.5% in 2021-2022, compared with the year before. The data specifically shows that 1.24 million referrals to the Improving Access to Psychological Therapies (IAPT) were accessed by patients compared with 1.02 million in 2020-2021.
This basically means many more people have been able to access professional help for mental health issues including anxiety and depression than they had previously. The increase in help is relieving, as the World Health Organisation reported that mental health conditions have been rising across the last decade, and figures from the NHS showing that there has been a 24.5% increase in referrals.
Speaking to Pulse Today, Paul Spencer head of health, policy, and campaigns at Mind said that "timely and appropriate treatment can make all the difference for those of us with mental health problems, so we're pleased that the NHS has rightly met some of its ambitious targets for people who need access to talking therapies" though adding that "There's such a long way to go." But hey, progress is progress!
Cool! So what exactly is talking therapy?
Talking therapies are psychological treatments for mental and emotional issues such as stress, anxiety and depression. There's a variety of talking therapies such as cognitive behavioural therapy, guided self-help, and counselling. Sessions can be one-to-one but also in group formats, or with certain people (like a partner or parent). They can also happen online or in person.
The IAPT, who we mentioned above, is an NHS programme based in England which offers sessions approved by the National Institute for Health and Care Excellence (which has the lovely acronym, NICE). Their sessions include counselling, cognitive behavioural therapy (CBT) and peer support.
How do you access talking therapy?
The NHS offers access to talking therapy, and you don't even need a referral from a GP. Though if preferred, you can visit a GP to request a referral. Outside of the NHS you can find talking therapy via private therapists, apps such as Better Help, and also charities. It's also worth checking with your employer or academic institution to see if they have services you can access (they really should, it's 2022).
Is talking therapy free?
It can be! Any therapy provided through the NHS, which includes IAPT services mentioned above, are meant to be free of charge. With charities and institutions you're working for or study at, they are often either free or priced at a more reasonable rate than private talking therapy.
Otherwise, costs can range from £40 an hour to £150 an hour if you seek private talking therapy.
Does talking therapy work?
Talking therapy is known to be very effective for people of all ages, and across many situations. Some research even suggests talking therapies like CBT can be more effective than the use of medication in some instances.
To find out more about mental health and how talking therapies can help, visit Mind.org.uk