Stop scrolling: Shygirl sea shanties and queer coming of age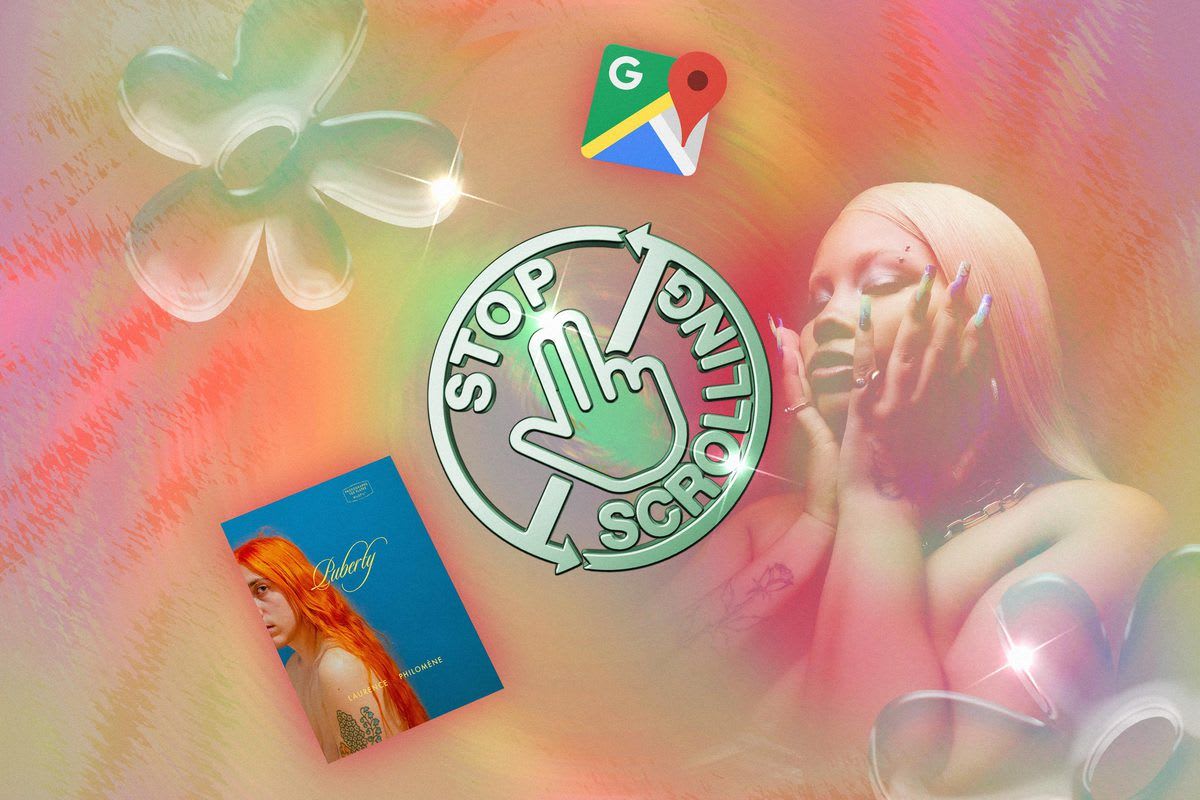 Woo's cultural tonic for the endless cycle of doomscrolling
image Jonas McIlwain
words Lucy O'Brien
Doomscrolling can take you into a grim place, being linked to both physical and mental health - a recent study said that of those with "severely problematic" news consumption, 74% reported experiencing mental health problems and 61% reported physical problems.
Our antidote for this sorrow, the endless blast of short-form nonversation and headlines about the end of the world, is to help you escape the news cycle and embrace what the great big world has to offer you. We know you're busy and there's a lot to digest, so each week we'll bring you a roundup of carefully curated reads, exhibitions, big-screen events and album drops to check out.
VISIT AN EXHIBITION EXPLORING AN UNSEEN SIDE OF ENGLAND
Showing at the South London Gallery, Rene Matić's first major solo exhibition Upon This Rockis an insightful exploration of faith, nationalism and belonging. Blending film, photography and sculpture to interrogate Matić's own family history, the artist uses skinhead culture as a key point of exploration. Despite being co-opted by the far-right, the aesthetic originally emerged when Caribbean rude boys and white working-class mods rubbed shoulders in their local communities. For Matič, this is both a parallel for the experiences of being among the Black British diaspora and a metaphor for their own biracial identity. Exhibition highlights include the artist's touching film focussing on the extraordinary life of their father Paul, who grew up among skinheads in Peterborough, as well as 35mm photographs capturing joyful moments of family and queer love.
Upon This Rock is showing at South London Gallery until 27 November.
you are missing out on some content here because you rejected our cookies. want to change that?
LISTEN TO SEX THERAPY FROM SHYGIRL
Rising the ranks of London's queer underground in the 2010s, Shygirl is officially entering her pop girl era with her debut album NYMPH. Featuring songwriting and production creds from hyperpop mainstays like Danny L Harle, Arca, Bloodpop and Caroline Polachek as well as long-time collaborator Sega Bodega, it's a perfect canvas for the catchy, subversive lyrics and glitchy production which serve as the artist's signature. But there's a twist. Known for her sexually candid lyrics, NYMPH puts Shygirl's sensitive, romantic soul on full display for an almost mythical journey of vulnerability and pleasure. Oh, and did we mention there's sea shanties?
Shygirl's debut album NYMPH is out now.
you are missing out on some content here because you rejected our cookies. want to change that?
WATCH GORGEOUS, GROSS-OUT FOOD PORN ASMR
Erotica, revenge plots, food ASMR and horror - not exactly themes you would expect to encounter all in one viewing. But this is exactly what Peter Strickland has done in his latest feature film,* Flux Gourmet*. The story follows a collective of experimental artists, known for their craft of extracting weird and wonderful sounds from food, as we encounter the disturbing power dynamics that unfold between them. Starring familiar favourites like Sex Education's Asa Butterfield and Gwendoline Christie from GOT, this movie reminds us that British cinema is so much more than period dramas and Richard Curtis.
Flux Gourmet is in UK cinemas now.
you are missing out on some content here because you rejected our cookies. want to change that?
CHECK OUT WES ANDERSON-ESQUE PORTRAITS OF TRANS COMING-OF-AGE
Puberty by Laurence Philomène invites us into intimate encounters with the slow, daily changes that occur during gender transition. Inviting us to follow their own transition as a trans non-binary person, the photo book takes us deep into Philomène's "second puberty": the physical changes brought by testosterone, as documented in colour-drenched, highly aestheticised portraits.
Puberty by Laurence Philomène is out now via Joffy Press. You can follow the artist on Instagram at @laurencephilomene.
you are missing out on some content here because you rejected our cookies. want to change that?
DISCOVER THE WONDERS OF THE WORLD FROM YOUR PHONE
Just because you're on your phone, doesn't mean you can't get off Apple news and start exploring the world around you! To help you do this, Google Maps are launching an expansion of their immersive view feature, allowing users to interact with photorealistic renderings of some of the world's most recognisable locations. As of today, AI-powered aerial views of landmarks like the Eiffel Tower, Big Ben, the Colosseum and the Empire State Building can be accessed via the Google Maps app. But they won't be stopping there. Soon enough, we'll be able to access a time slider function, allowing us to see what different spaces look like at varying times of the day and in different weather conditions.