Stranger Things and Scandi pop: a guide to scare-free sundays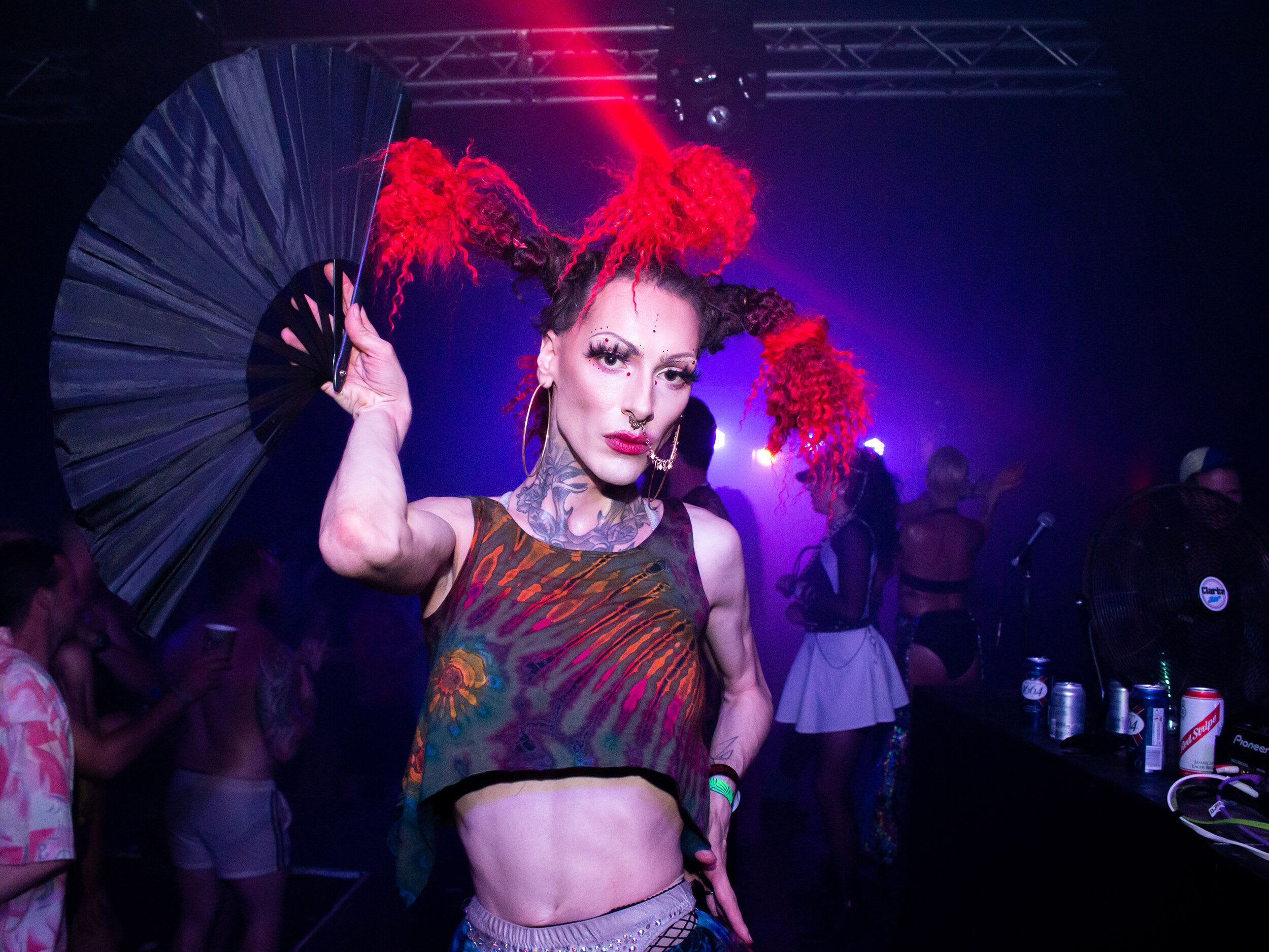 Alien discoveries, Quiksilver x Stranger Things, and epic Glastonbury news: relax and distract with Woo's pop culture round-up
image Allan Gregorio
words Eve Walker
GOOD NEWS
Clubbing and in bed before 1am? Yes please. Annie Mac has launched Before Midnight, an early club night for ravers who need sleep. Starting at 7am, club-goers can rush off home like Cinderella at the stroke of midnight, filling a massive gap in the market.
you are missing out on some content here because you rejected our cookies. want to change that?
ALL THINGS ALIEN
NASA is sending nudes to aliens. That's right. Scientists have included illustrations of a man and woman naked and waving in their latest messaging conquest to extraterrestrial intelligence. Just as we are curious about what aliens may look like, researchers believe any existing aliens would wonder what form we take too – so, naturally, the best way to communicate with them is by sending nudes.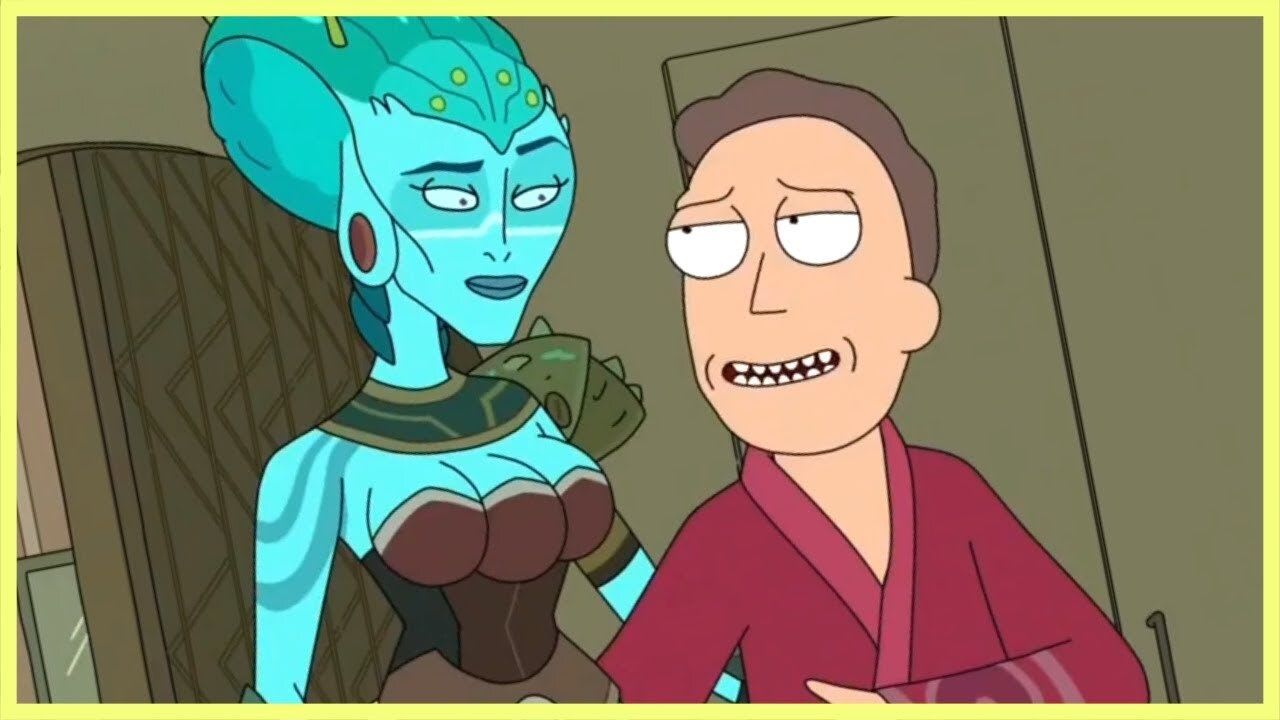 Rick and Morty
New research points to planets with binary systems (which are those with two stars that are gravitationally bound to and in orbit around each other) as the key to finding life outside of Earth. The similarities in their planetary systems to ours makes them the next natural targets to investigate alien existence – expect new results of scientist's observations by the end of the decade.
ESCAPE TO A DESERT ISLAND
BBC Radio 4's Desert Island Discs has been going since the 1940s. While the hosts and guests have changed, the format remains: politicians to popstars are interviewed about the defining moments of their lives and the music that means the most to them. From Aretha Franklin and George Michael, thousands of iconic guests have revealed their eight favourite songs and it's well worth digging through the classic radio shows archives. We'd recommend tuning in to Louis Theroux's 2019 episode.
His money don't jiggle jiggle, it folds. And Louis Theroux's Desert Island Discs is one to watch, for sure, that will provide you with the much needed knack to relax. From falling in love to the sweet sound of Fat Joe's What's Luv?, to working with Michael Moore straight out of university when he was 'completely unqualified', this episode gives us an insight to England's national treasure and most recent TikTok sensation.
OR TRANSPORT TO ANOTHER PLACE AND TIME…
Download the Radioooo app and discover some truly great music from all over the world. Just click on a decade or a country and the app will choose a random song for you. You can also select what type of song you want; fast, slow or my personal favourite – weird.
TUNES TO DANCE TO
Jada's Elements
Denmark's biggest and most effervescent popstar Jada has dropped her second album, Elements. The genre-hopping, generation-defining sound sees Jada at her genesis, mixing powerful pop and wired electro to explore astrological themes, Nordic mythology, and her layered identity and relationship to herself. The transcendent lead single "Don't Say My Name (And Forget It Again)" has the most delightful hook and all-seeing lyrics Jada is fast becoming known for. One for dancing in your bedroom pretending you're the main character, and booking to see her on her UK and EU tour immediately.
you are missing out on some content here because you rejected our cookies. want to change that?
HIT UP THE MOVIES
Out this week in cinemas
The Bob's Burgers Movie
With over 200 episodes of comedy gold made up of lovable characters and a lot of improvisation, we are finally getting a movie out of the Belcher family. The film follows them on the ultimate mission: to save the family restaurant. While the burger joint is often on the brink throughout the show, in this film there is an actual countdown to closing. On their mission to save Bob's Burgers, they must also help solve a gruesome a murder mystery.
Top Gun: Maverick
Even though few legacy characters return in this sequel (it's just Tom Cruise's Peter 'Maverick' Mitchell and Val Kilmer's Tom 'Iceman' Kazansky), this has proved to be a great sequel filled with fun, thrills, and everything in between. Why not watch the first Top Gun in preparation from the comfort of your own bed to really get you in the spirit?
FILMS TO STREAM
Rocks
What a phenomenal movie this is. Rocks perfectly encapsulates what it means to be a young woman in London, with stunning performances from every single member of the cast. Bukky Bakray is Shola, AKA Rocks – a 15-year-old east Londoner with a passion for make-up art, struggling with a difficult family life. Her mother, battling mental illness, has disappeared, so Rocks is left to look after her younger brother. While the subject matter is heavy at times, ultimately this film focuses on the beauty of the little things – and centres friendship as the lifeforce of young women.
The Farewell
This American comedy-drama follows a Chinese-American family as they learn their grandmother has terminal lung cancer – they decide not to tell her she's dying, and organise a family gathering to say farewell. Starring Awkwafina as aspiring writer Billi, the plot is loosely based on director Lulu Wang's life experiences, and has received widespread critical acclaim.
SERIES TO BINGE
This Is Us
The poignant drama ran for 6 years before coming to a close this week. The finale centres Sterling K. Brown's character Randall and his siblings Kate (Chrissy Metz) and Kevin (Justin Hartley), as they continue to grapple with a family tragedy. The director Dan Fogelman tweeted a note to fans, "I hope tonight satisfies and leaves you thinking, and feeling, and even smiling.
"I hope it makes you feel as full as your response to the show has made us feel, all these years."
"Thank you for taking this train ride with us. It's been the trip of a lifetime."
True to This Is Us nature, the finale will have you laughing, crying, and holding your loved ones closer. Catch up with the Pearson family on Amazon prime – and trust us, don't forget the tissues.
Stranger Things
Roll up roll up, Season 4 is here – and it's "over five hours longer than any previous season!" The show will be released in two parts, with Volume One premiering on May 27 and Volume Two premiering on July 1. Dive back into the world of Hawkins and get lost in the Upside Down.
TREAT YOURSELF
In collaboration with Netflix, Quiksilver has released a limited collection inspired by the characters in Stranger Things. In alignment with the show's multiple release dates, Quiksilver will drop multiple capsule collections throughout the season. Expect a nostalgic throwback to the brand's surf-inspired '80s era while all the best elements from Stranger Things 4.
you are missing out on some content here because you rejected our cookies. want to change that?
GET HYPED FOR GLASTO
One of Glastonbury Festival's most popular dance areas, Block9, has revealed its 2022 lineup.
It's made up of four stages – NYC Downlow, IICON, Genosys Soundsystem, and Meat Race – and running across two fields: Block9 East and Block9 West. The colourful lineup includes Honey Dijon, Todd Edwards, DJ PAULETTE, Shygirl, Overmono, LSDXOXO, and SHERELLE.
Block 9 East has also revealed it will host the first-ever collaboration with everyone's fave bank hol festivities, Notting Hill Carnival, which will include an electric carnival float powered with 100-percent green energy. In a landmark event, Block9 will also commemorate the 30th anniversary of Castlemorton, paying homage to the utopian raver dream that defined 90s dance music.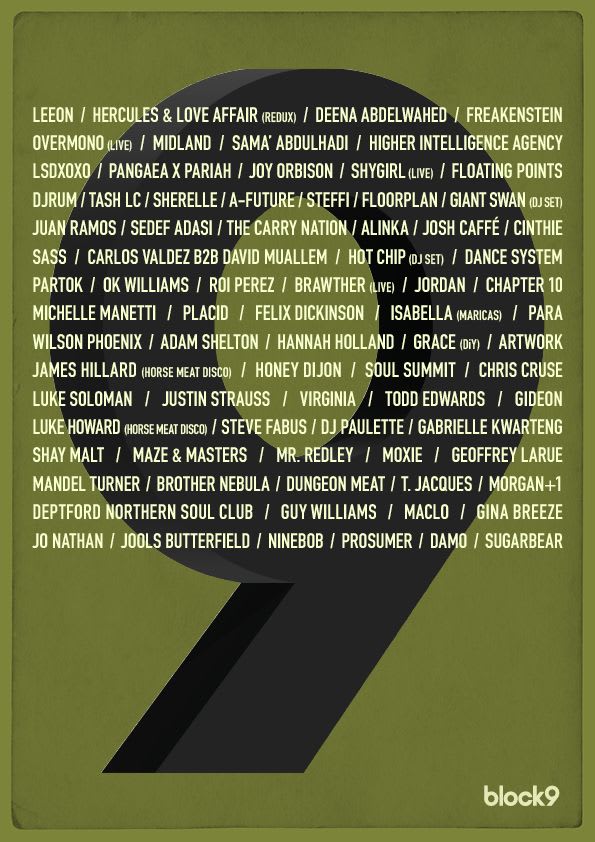 LONG READ
Ever wondered what life would be like without work? This thought-provoking read in The Atlantic explores the question we would all love to know the answer to, looking at what paid sabbatical's do for people, and how it stops the Sunday scaries.