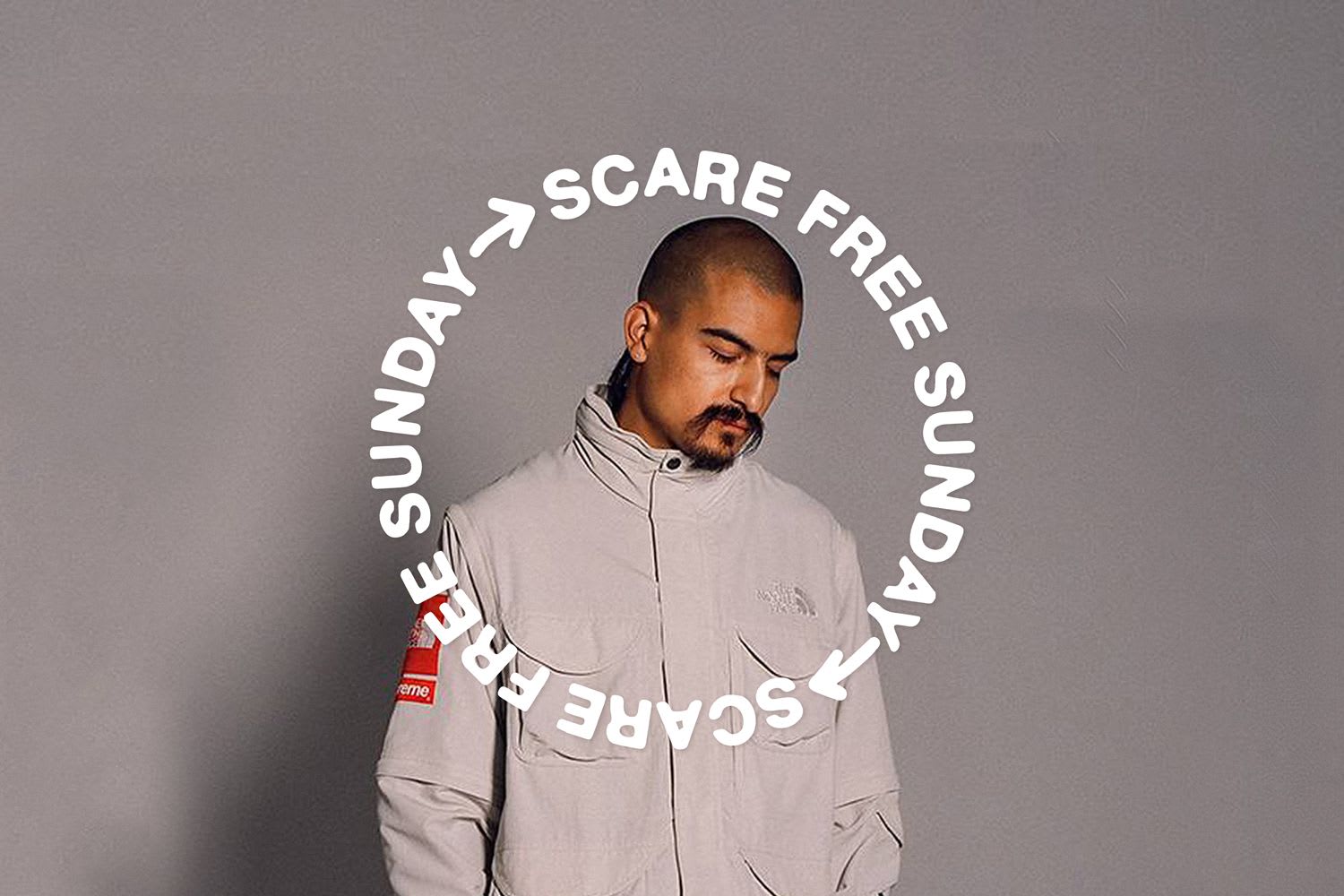 New series to stream, queer spaces to explore for pride month and a second North Face x Supreme spring collab – Woo has got you covered
image SpongeBob SquarePants / Paramount Pictures
words Eve Walker
CATCH UP ON SOME GOOD NEWS
The EU is smashing their climate targets, recording a 34% drop in emissions. The total greenhouse gas emissions in the European Union recently reached their lowest point since 1990, according to official EU data. While there is still a great deal of work to be done, and the pandemic undoubtedly contributed to the drop, small victories are worth celebrating regardless. We'll take it.
Dozens of UK firms are trialling a four-day working week, with no loss of pay for the workers. The idea is that a longer weekend will create greater productivity and improve employees' wellbeing, as well as the impact on the environment and gender equality.
Vodafone have created wearable tech suits that allows hard-of-hearing and deaf music fans to feel sounds and the crowd through vibrations. Debuted at Mighty Hoopla 4 June, the suits received a warm reception, marking a positive move to making concerts and festivals more accessible.
FIND YOUR NEW SERIES
Days are lighter, evenings longer, but there's still lots of windows to get lost in a new TV series. This Sunday marks the perfect tine to get binging a new release, simply take your pick..
Everything I Know About Love
The BBC adaptation of Dolly Alderton's raved-about memoir of the same name has already created a buzz all over the internet. Set in 2012, four friends navigate adulthood after university. The main friendship is between Maggie (Emma Appleton, The Witcher) and her best friend Birdy (Bel Powley, The King of Staten Island), who are not dissimilar to the self-indulgent characters in Sex and the City and Girls we all know and love (or, just as often, love to hate). Everything I Know About Love captures a portrait of millennials in London that invokes a serious punch of nostalgia for the tinder generation.
you are missing out on some content here because you rejected our cookies. want to change that?
Ms. Marvel
Ms. Marvel has quickly become one of the Marvel's most beloved heroes, and is notably the brand's first title headlined by a Muslim character. Exploring faith and ethnicity, the comic books follow awkward teen turned superhero Kamala Khan, who is played by Iman Vellani in the new Disney Plus series. Sharing continuity with films in the Marvel franchise, this is the seventh television series in the Marvel cinematic universe and is guaranteed to suck you in.
you are missing out on some content here because you rejected our cookies. want to change that?
SHELF LIFE
In light of the release of the new TV series, why not brush up on the comic books it was based on?
Ellie English's new photobook captures the reality of the mundane everyday life of a sex worker. Documenting 5 years full service sex work, this book includes anonymous portraits of clients with photographs of the hotel rooms. Self-published, edited and designed all by English, you can support this one-woman powerhouse while brightening up your coffee table with a book none of your friends will have. With only 200 copies available - what are you waiting for?
CELEBRATE PRIDE MONTH
Queercircle have just opened a much needed permanent LGBTQ+ art space in North Greenwich, London. Providing a platform for exciting queer artists, the launch fittingly coincides with pride month, which is extra significant in 2022 as we celebrate the 50th anniversary of the first UK Gay Pride march.
The venue currently has two exhibitions celebrating queer identity. In the Main Gallery you will find 'Let Me Hold You' by London-based artist Michaela Yearwood-Dan, reflecting on the themes of race, culture, identity and love while resisting binary structures. In the library is an archive exhibition, 'The Queens' Jubilee', which celebrates the drag queens of the Gay Liberation Front (GLF) who led the first UK Pride march in 1972.
While the space is a perfect trip to take during pride month, don't worry if your June is packed - with both new exhibitions running until 8 September, you have all summer to visit.
you are missing out on some content here because you rejected our cookies. want to change that?
ORDER SUSTAINABLE PRESENTS FOR FATHER'S DAY
Birthdays, religious holidays, Mother's Day, Father's Day… gift-giving can really take its toll on the environment. Consider switching to giving sustainable gifts, and make your Dad happy this Father's Day as well as the planet.
COP A COLLAB
The new North Face x Supreme Trekking Collection is coming soon and we want absolutely all of it. Their second collaboration for the season includes a Trekking Convertible Jacket, Short Sleeve Shirt, Hooded Sweatshirt, Short Sleeve Top, Belted Pant, Sweatpant, Belted Short, Camp Cap, Crusher, Convertible Backpack + Waist Bag and Sandal.
Sustainable fashion brand Reformation have just dropped their first ever sneakers, The Harlow, made from responsibly-sourced leather. Not only do they look super cool, but they are also 100% recyclable and made to be remade.