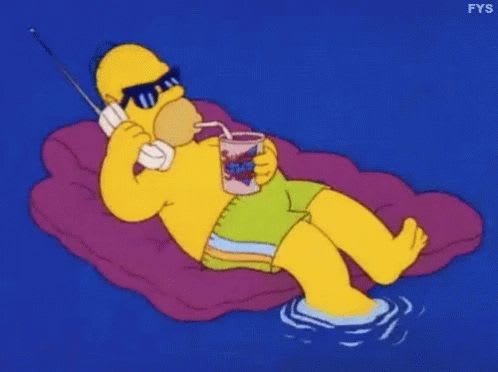 Positive news, Jack Harlow's album and exhibitions to book: relax and distract with the ultimate pop culture tonic
From short films to get lost and inspired in, to soothing musical releases new and old, this weekly edit will bring you the best in pop culture, helping you wind down ahead of a new week
RECAP ON POSITIVE NEWS
These three new scientific revelations will help alleviate your eco-anxiety.
An enzyme that can break down plastic in a matter of days, rather than centuries, has been developed. A recent study published by Nature has revealed this promising new discovery, which enables plastics to be broken down into their original elements and turned into something brand new. While this may sound like a mere method of recycling, it's actually a step up from this – instead, the result is as if you're making plastic from scratch. How cool is that?
There is also a fresh hope of survival for the rarest sea mammal. Previously deemed critically endangered, new research has shown that despite there being only 10 vaquita porpoises left in the world, their lack of genetic mutations mean that inevitable inbreeding will not lead the animal to extinction. Yay!
What about fighting the climate crisis with meditation? It may be hard to imagine world leaders practising mindfulness and hugging trees, but in fact EU officials are being trained to do exactly this (okay, maybe tree-hugging is an exaggeration – but they are taking walks in the forest). The results of the training sessions are promising so far, suggesting meditation could indeed be an effective method for motivating leaders to tackle climate change.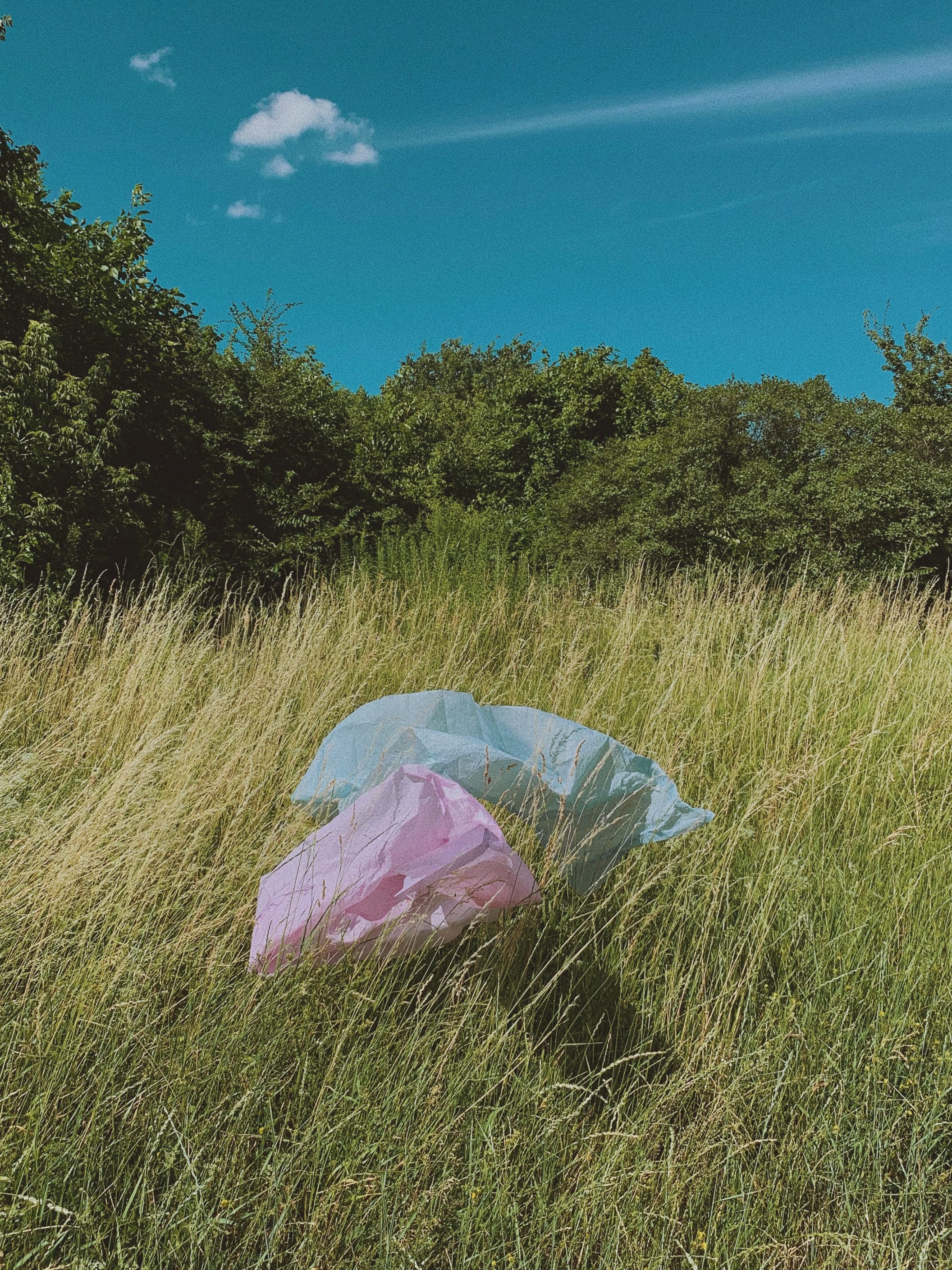 TRENDS TO TRY
Cold water therapy has been taking the world by storm. Said to improve immunity, help our bodies recover faster from physical activity and positively impact our mental health, why not try it yourself? While you should seek advice from a medical professional before embarking upon anything extreme, even dipping your toe into the trend by starting mornings with an ice cold shower can make a big improvement to your overall health.
CROC DROP
You might know that Crocs are cool again, but did you know that the purveyors of rubbery footwear are doing their first ever Lazy Oaf collaboration dropping May 19? The limited edition collection is full of trippy colours and unexpected charms (that's jibbitz for the uninitiated). Think green gooey bears, fluffy teddies and a whole lot of flower power.
you are missing out on some content here because you rejected our cookies. want to change that?
CALENDAR INVITE: EXHIBITIONS TO BOOK NOW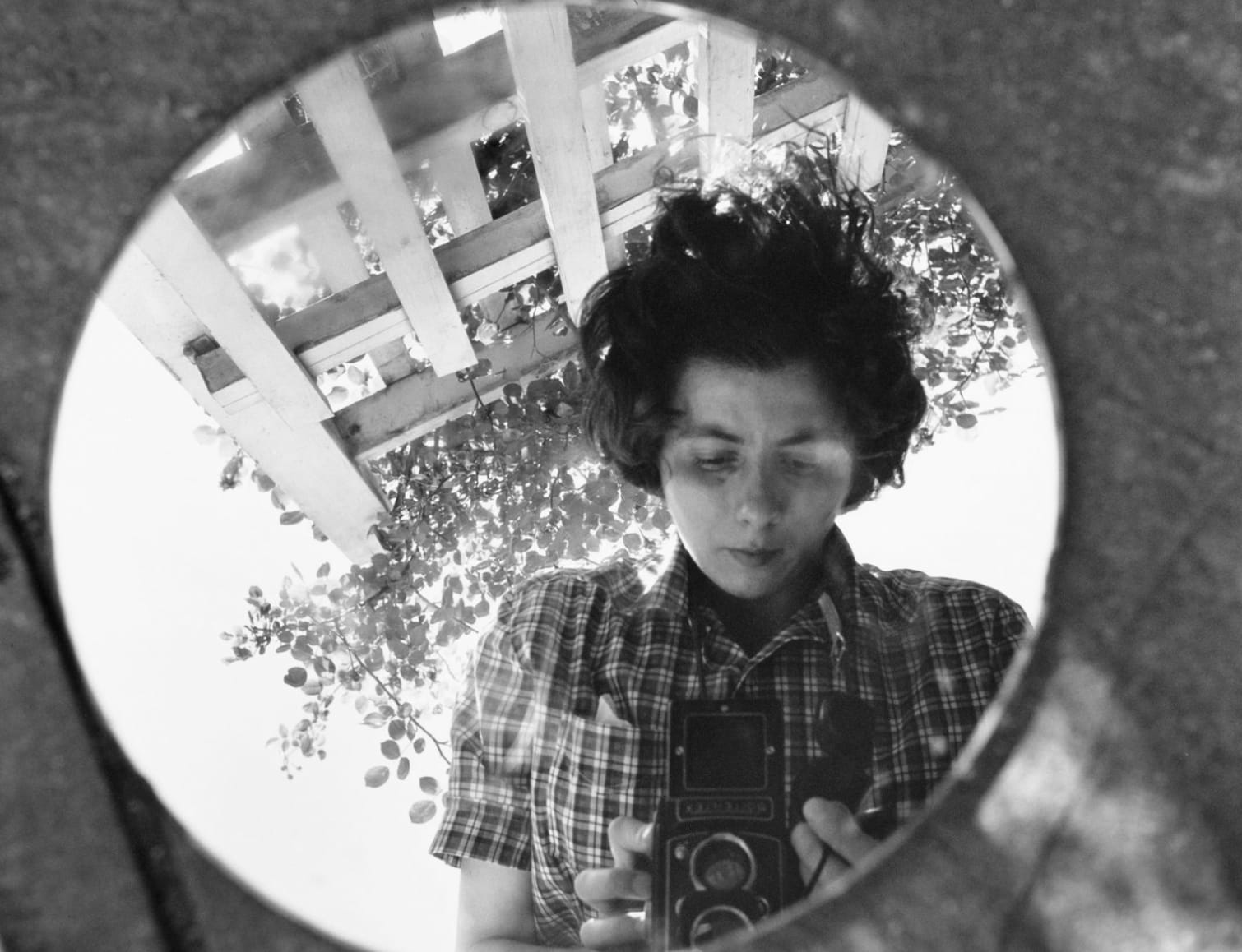 Vivian Maier, Self-portrait, New York, 1953 © Estate of Vivian Maier, Courtesy of Maloof Collection and Howard Greenberg Gallery, NY.
Vivian Maier: Anthology at Milton Keynes Gallery
The fascinating Oscar-nominated documentary Finding Vivian Maier made the world finally take notice of the prolific 20th century nanny and photographer Vivian Maier. Two years before her death, struggling to make ends meet, her work was auctioned, but she remained relatively unknown until the documentary hit our screens. Now a cult icon, this exhibition in Milton Keynes catalogues some of Maier's greatest work. Her street photography gives a peek into life in New York during the 50s and 60s, capturing breathtaking portraits of people from all walks of life; children playing, construction workers, glamorous women cloaked in furs, homeless people and even reflections and shadows of herself.
The World of ASMR at the Design Museum
This exhibition invites visitors to step out of their screens to experience the calming effects of ASMR collectively. This is the first exhibition bringing ASMR to a physical space, and will be perfect for putting yourself into a relaxed state of mind, highlighting the innovative ways artists and online communities are "using new and existing tools and materials to navigate our complex world."
In the Air at the Wellcome Collection
Coming May 19, this exhibition features a delectable range of various artist's work, all exploring our relationship with the air around us. While revealing the ways that air is weaponised across the world, this collection of works ultimately aims to reconnect us to the healing properties of fresh air. From the botanical cyanotype prints of Anna Atkins, who is widely regarded as the first female photographer, to the empowering films by black & brown who centre people of colour to mass audiences, to the work of historical figure John Evelyn, this is not one to miss out on.
GET LOST IN NATURE
Woo's Nature's Calling invites viewers to get out of the web and into the wild with Niko B (Tom Austin) and Tiktok's oatmilkleader (Mary Steven). From diving into cold water for dopamine, to joining new-wave bird watchers, to going nude in nature, this Woo Original series will inspire you to get back to basics and explore the wild outdoors.
you are missing out on some content here because you rejected our cookies. want to change that?
you are missing out on some content here because you rejected our cookies. want to change that?
you are missing out on some content here because you rejected our cookies. want to change that?
MOVIE NIGHT
With the Cannes Film Festival just around the corner, Showing Up by director Kelly Reichardt is generating a lot of industry buzz. This vibrant and hilarious portrait of a sculptor [Michelle Williams] preparing to open a new show while struggling to balance her creative life with the everyday drama of family and friends. While we eagerly await the UK release, why not familiarise yourself with another gem by Reichdart? First Cow follows the story of a woman who finds two skeletons while walking her dog by the river, jumping between her modern day life and the life of the skeletons, who are two unlikely companions in 1820 America. Adapted from the novel The Half-Life by Reichardt's regular co-writer Jon Raymond, this film produces the intimate portraits that Reichardt is known for. Watch on Apple TV or Amazon Prime.
TUNE OUT: GET LOST IN WOO X VEGYN'S MEDITATIVE EXPERIENCE
Woo deconstructs the Frank Ocean collaborator's Game for Life, combining restorative frequencies with hypnotising visuals for a sound healing session: feel good here.
you are missing out on some content here because you rejected our cookies. want to change that?
CULTURE CATCH UP
With all the noise about Kendrick's album and A$AP Rocky's new music video D.M.B, it would be easy to miss a slew of other new drops – Jack Harlow, Sigrid and Bad Bunny have all just released great tracks.
Jack Harlow
Harlow has been making the rounds on social media recently with his dreamy smile and angelic locks – but the release of his second studio album Come Home the Kids Miss You is making us pine for him even more. Expect Harlow's usual witty, laid back flow with features from the likes of Drake, Pharrell, Justin Timberlake and Lil Wayne. The understated black and white music video for his single First Class features Anitta and samples Fergie's Glamorous, adding a chilled out, stripped back twist.
you are missing out on some content here because you rejected our cookies. want to change that?
Sigrid
Norwegian pop-star Sigrid Solbakk Raabe, known as Sigrid, has released her second album How To Let Go. Reaching the top 40 singles in her native Norway and a top-five debut album in the UK, Sigrid is most definitely one to watch. A feel-good synth-pop album packed with tracks about being saved by Uber drivers and painful break ups, this album is even better than her innately catchy first album Sucker Punch.
you are missing out on some content here because you rejected our cookies. want to change that?
Bad Bunny
Grammy-winning reggaeton star Bad Bunny released a staggering 32-track album Un Verano Sin Ti, on May 6, with relaxed beats that are sure to become anthems in the sunshine of the coming months. He also blessed us with a music video encapsulating the sheer joy in care-free summer romances, following a couple on a road trip, leading to a party before the pair end up skinny dipping in the ocean.
you are missing out on some content here because you rejected our cookies. want to change that?
On top of three previous studio albums, X 100pre, YHLQMDLG, El Último Tour Del Mundo plus a collaborative album with J Balvin, Oasis, Bad Bunny has been embarking on a cinematic career. He announced just last week that he will be Marvel's first leading Latin superhero in a film, which we can't wait to see. In March, he was also spotted in the trailer for Bullet Train starring Brad Pitt. Watch this space!
LOOK UP!
There's still time to catch the super blood moon! Don't miss it - the eclipse will be best seen in the UK May 16 between 4:29am and 5:06am.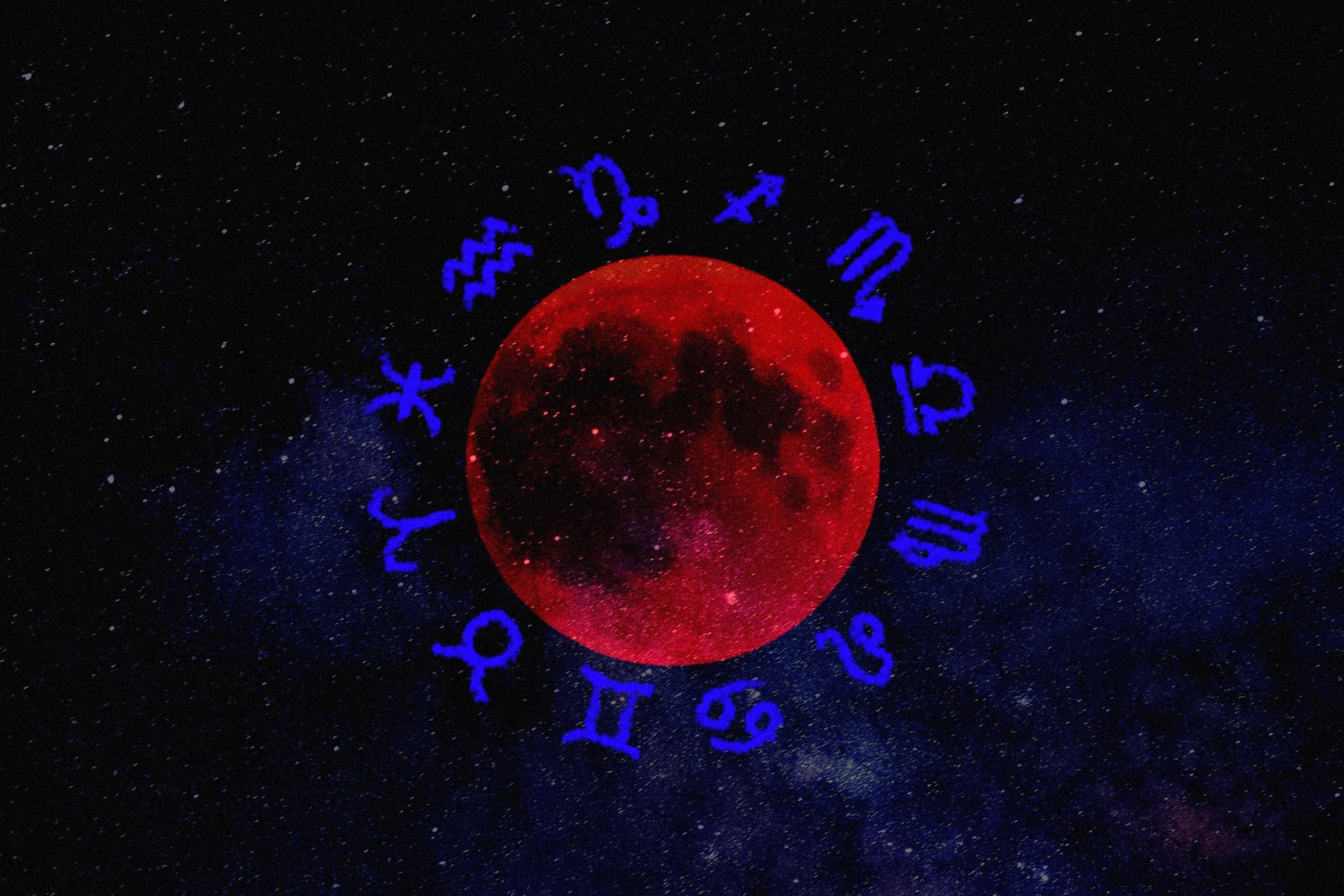 THE TV SERIES EVERYONE'S TALKING ABOUT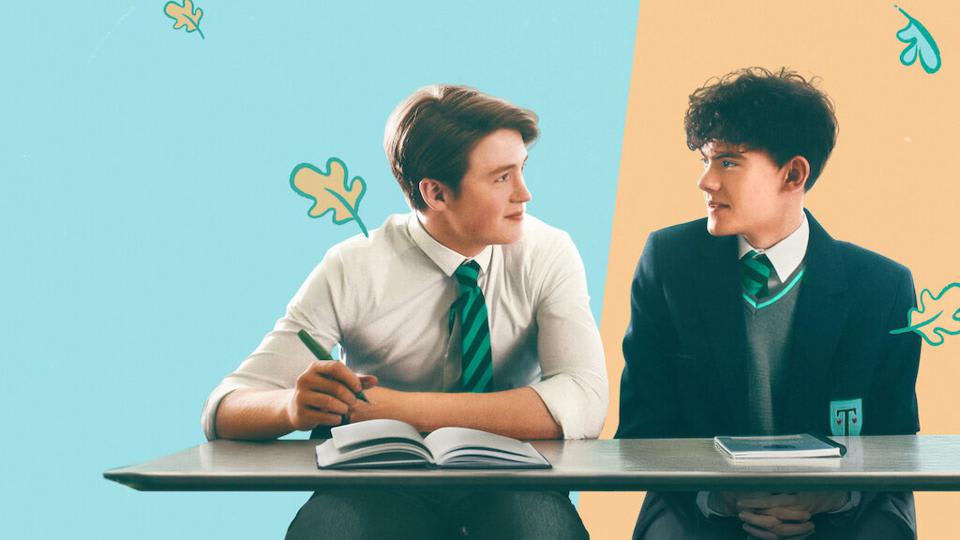 Catch up on Heartstopper, the LGBTQ+ coming of age series based on Alice Oseman's graphic novel by the same name. Two schoolboys start an unlikely friendship after being seated next to each other in class, and eventually develop feelings for each other.
If you're yet to watch, this feel-good, queer-teen romance is just what the doctor ordered.
Watch it now on Netflix.
DISCOVER A CLASSIC…
At times it might feel like we're inundated with new music, but Sunday evenings are the perfect time rifle through the archives and listening to some vintage gems
Vashti Bunyan - Just Another Diamond Day
you are missing out on some content here because you rejected our cookies. want to change that?
Maybe one of the most comforting albums ever made, Vashti's iconic, soft voice will lull you into the ultimate mode of relaxation with psychedelic folk songs about nature and love that will dance around in your mind. Written in 1970 about her trip travelling by horse and wagon through Scotland in 1968, this album didn't rise to fame until the 21st century after her tapes were found in a shed.
Every single track is perfect to listen to while snuggling under the duvet in the rain or on a walk in the sunshine. It's no wonder why this album has become an absolute cult classic that feels completely timeless and is sure to invoke feelings of nostalgia for people of all ages.
The Temptations - Meet the Temptations
you are missing out on some content here because you rejected our cookies. want to change that?
The debut album of The Temptations is slept on – we all know their hit song The Way You Do The Things You Do, but each track on this Motown album will have you grinning from ear to ear no matter what mood you're in. With the smoothest of vocals, each song is a previously released single, but most didn't make it to the charts despite their success. Prior to this album, the group were notoriously known as the "hitless Temptations".
In 2004 Rolling Stone magazine ranked the Temptations number 67 on their list of the 100 Greatest Artists of All Time. Their cultural footprint is hard to ignore, with their songs being covered by the likes of Otis Redding (My Girl), Rod Stewart (I'm Losing You), and Marcus Miller (Papa Was a Rolling Stone).
Chas & Dave - Job Lot
you are missing out on some content here because you rejected our cookies. want to change that?
The beloved Rockney duo (a portmanteau of rock and cockney) made music perfect for singing along at the pub with a pint. Their comical tracks are sung in strong cockney accents, acting as love letters to working class British culture. Pete Doherty of The Libertines has credited them as a major influence on his music, and used to play their music during rehearsals. This 1982 album, released on the band's own Rockney record label, is one to play if you're living in the UK and starting to feel wanderlust creeping up on you. With songs like Margate and London Girls, this album might just make you feel better about being in this grey country.
THE LONG READ
Delving into a sub-Reddit dedicated to counterfeit goods called RepLadies, this article by The Cut is definitely one to read this week. With over 200,000 members, the tight-knit community believes that buying designer knock-offs is a form of anti-capitalist resistance.
SHELF LIFE
Power down your screens and curl up with a book. Russell Foster's Life Time: The New Science of the Body Clock, and How It Can Revolutionize Your Sleep and Health does exactly what it says on the tin. There is no better self-care than making sure you are getting the best sleep possible, and by reading this instead of looking at advice on screens, you'll be off to the land of nod in no time.
Life Time: The New Science of the Body Clock, and How It Can Revolutionize Your Sleep and Health by Russell Foster
Life Time: The New Science of the Body Clock, and How It Can Revolutionize Your Sleep and Health by Russell Foster
Life Time: The New Science of the Body Clock, and How It Can Revolutionize Your Sleep and Health by Russell Foster
£14.99