Ramsay Hunt syndrome: the story behind Justin Bieber's face paralysis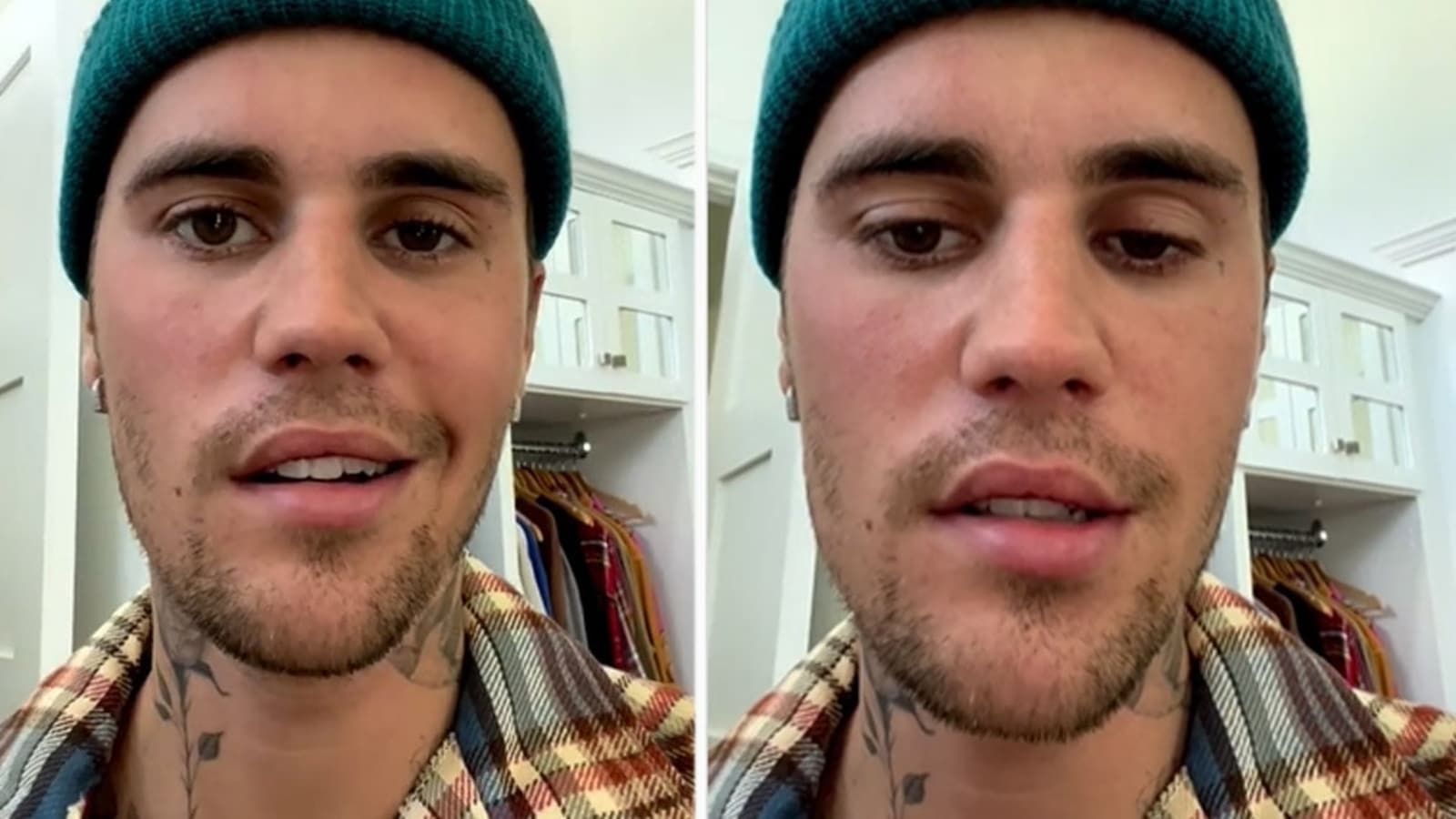 The singer has cancelled his remaining US tour dates, shedding light on the little-known, rare condition
image instagram via @justinbieber
words Patrick Heardman
Justin Bieber has pulled out of the remaining dates of his US tour, citing a rare condition known as Ramsay Hunt syndrome. The singer shared that he is taking some time off to help his recovery from complications caused by the condition, such as partial face paralysis.
He announced on social media alongside his promoter that he would be cancelling the "remaining US Justice Tour shows scheduled for June and early July, including at Summerfest at the @amfamamp in Milwaukee, WI," and offering fans refunds and rescheduled dates.
Bieber revealed to fans in an Instagram video last week that he had been diagnosed with the rare illness: "Hey everyone, I wanted to update you guys with what's been going on, as you can probably see from my face, I have this syndrome called Ramsay Hunt syndrome. And it is from this virus that attacks the nerve in my ear and my facial nerves and has caused my face to have paralysis.
you are missing out on some content here because you rejected our cookies. want to change that?
The singer tried to crack a smile, but only one side of his mouth curled up: "As you can see this eye is not blinking, I can't smile on this side of my face, this nostril will not move – there's full paralysis on this side of my face. For those who are frustrated by my cancellations of the next shows, I'm just physically, obviously not capable of doing them."
"Obviously my body is telling me I gotta slow down," he continued, adding that he will be using the time to rest, relax, and "get back to 100 percent" so he can continue to do what he "was born to do".
But what is Ramsay Hunt syndrome and how did the singer contract the illness? Bieber's video revealing he has the condition has clocked an astonishing 57 million views in less than one week; a once unknown medical phenomenon has been catapulted into the mainstream overnight, and with it, a slew of conspiracy theories, misinterpretations and scientific falsehoods.
One such theory is that Bieber must have developed facial paralysis as a result of his coronavirus vaccine, given that his wife, Hailey Bieber (who is also vaccinated) recently suffered from a blood clot. This is, however, unfounded misinformation. Here's a few key points to demystify Ramsay Hunt.
you are missing out on some content here because you rejected our cookies. want to change that?
How do people develop the condition?
It actually occurs in people who have had chickenpox, with the varicella zoster virus which causes it in the first place. Once people have recovered from the initial symptoms, the virus can stay dormant in your body and can sometimes reactivate in later years. Ramsay Hunt syndrome occurs when a shingles outbreak reacts with the facial nerve next to the ear, which can then trigger partial paralysis.
What are the symptoms?
The main things to look out for are a painful red rash with blisters in or around the ear, and facial weakness and paralysis on the same side as the affected ear. Other symptoms may include ear pain, hearing loss, tinnitus, difficulty closing one eye, vertigo, and dry mouth and eyes.
It's a condition that's often misdiagnosed because of its rarity and lack of research. Sometimes, people with Ramsay Hunt Syndrome are wrongly diagnosed with Bell's Palsy.
What risks and issues come with the condition?
The condition can occur in anyone who has had chickenpox, but it's more common in older adults, typically affecting people aged 60 and over. It is not contagious, however it can be serious for people with immune system problems. Call your doctor if you think you are experiencing any of the main symptoms.
What is the treatment?
There are a number of treatments available including antiviral drugs such as acyclovir (Zovirax), famciclovir (Famvir) or valacyclovir (Valtrex) which are used to combat the chickenpox virus. Anti-anxiety medication can also help with the vertigo.
"I'm doing all these facial exercises to get my face back to normal," Bieber said in his Instagram video: "And it will go back to normal, it's just time. It's gonna be okay, I have hope and I trust god and I trust that this is all for a reason. I'm not what that is right now but I'm gonna rest, and I love you guys, peace"
If you are worried about Ramsay Hunt syndrome, contact your doctor and seek expert advice