Rainbows are actually full circles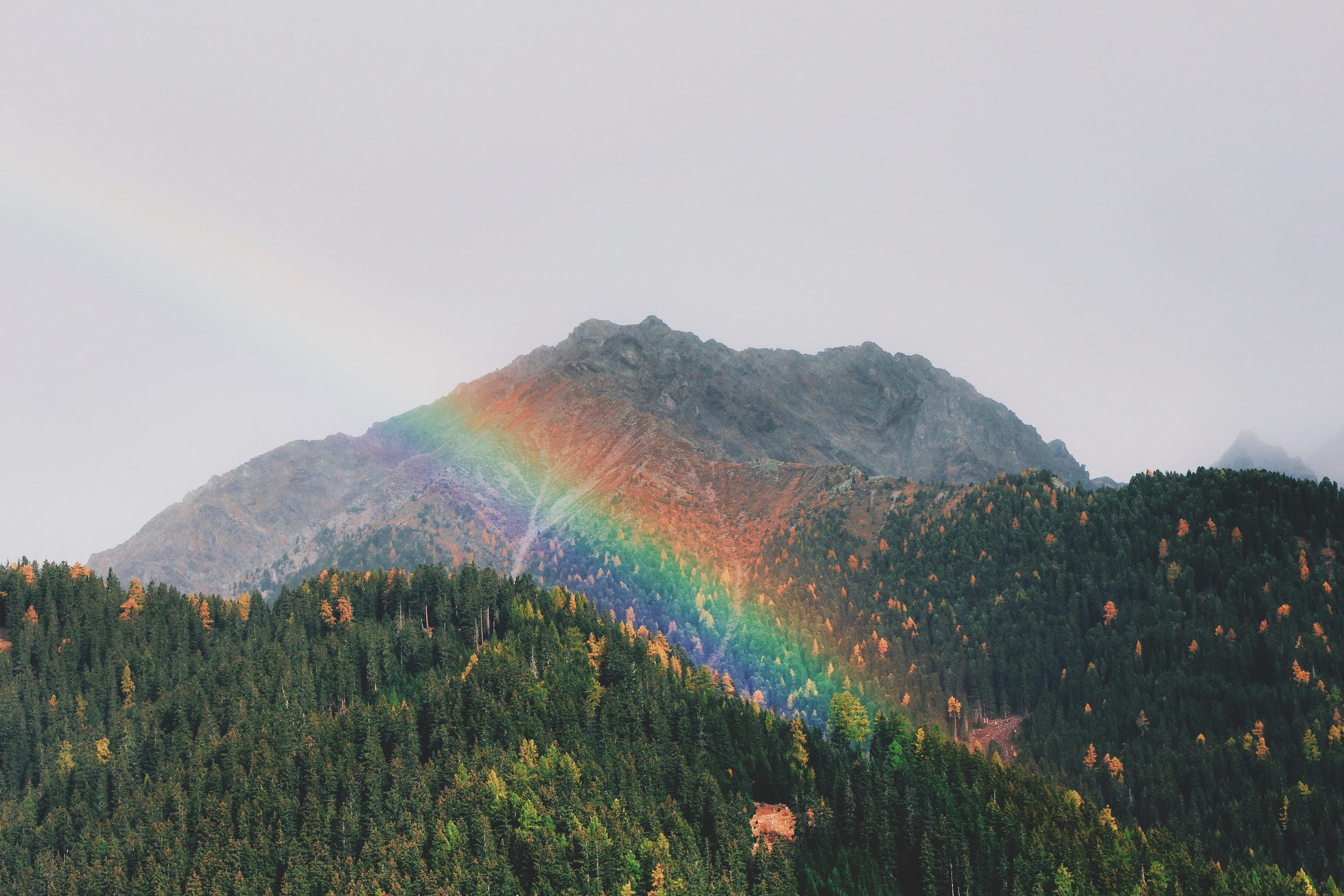 image Eberhard Grossgasteiger
words Louis Staples
Rainbows symbolise different things to different people. Rainbow flags are a sign of LGBTQ+ resistance and joy, particularly during Pride Month. During the pandemic, rainbows became a symbol of unity with the UK's NHS. To others it brings associations with leprechauns and the pursuit of a pot of gold.
In the natural world, seeing a rainbow can feel like a reward: after a heavy shower or storm, it's nice to spot a colourful arch across the sky. It also feels like a rarity to see one, when the rain is pouring and the sun is shining at the same time.
But do you know what's even more rare? Seeing a circle rainbow.
you are missing out on some content here because you rejected our cookies. want to change that?
In this video, this natural phenomenon is displayed for all to see. Did you know, too, that, as the caption reads: "Rainbows are actually full circles, typically visible from higher vantage points, such as planes or tall buildings."
In theory, every rainbow is a circle, but from the ground, usually only its upper half can be seen. To observe rainbows in all their circular glory, you have to find a nice high vantage point. Skydivers have previously shared videos of 360 degree rainbows, while pilots often recall seeing them. (It is possible to produce the full circle when standing on the ground, for example by spraying a water mist from a garden hose while facing away from the sun).
So we can add rainbows to the list (alongside cookies) as something that's best enjoyed in circular form.
If you didn't know that rainbows are actually circles, you're not the only one. "All these years searching for the pot of gold....had me running in circles," said one reply. "I had no idea!" said another.
I guess you learn something new every day.