Striking photos capturing the Cambodian American community outside war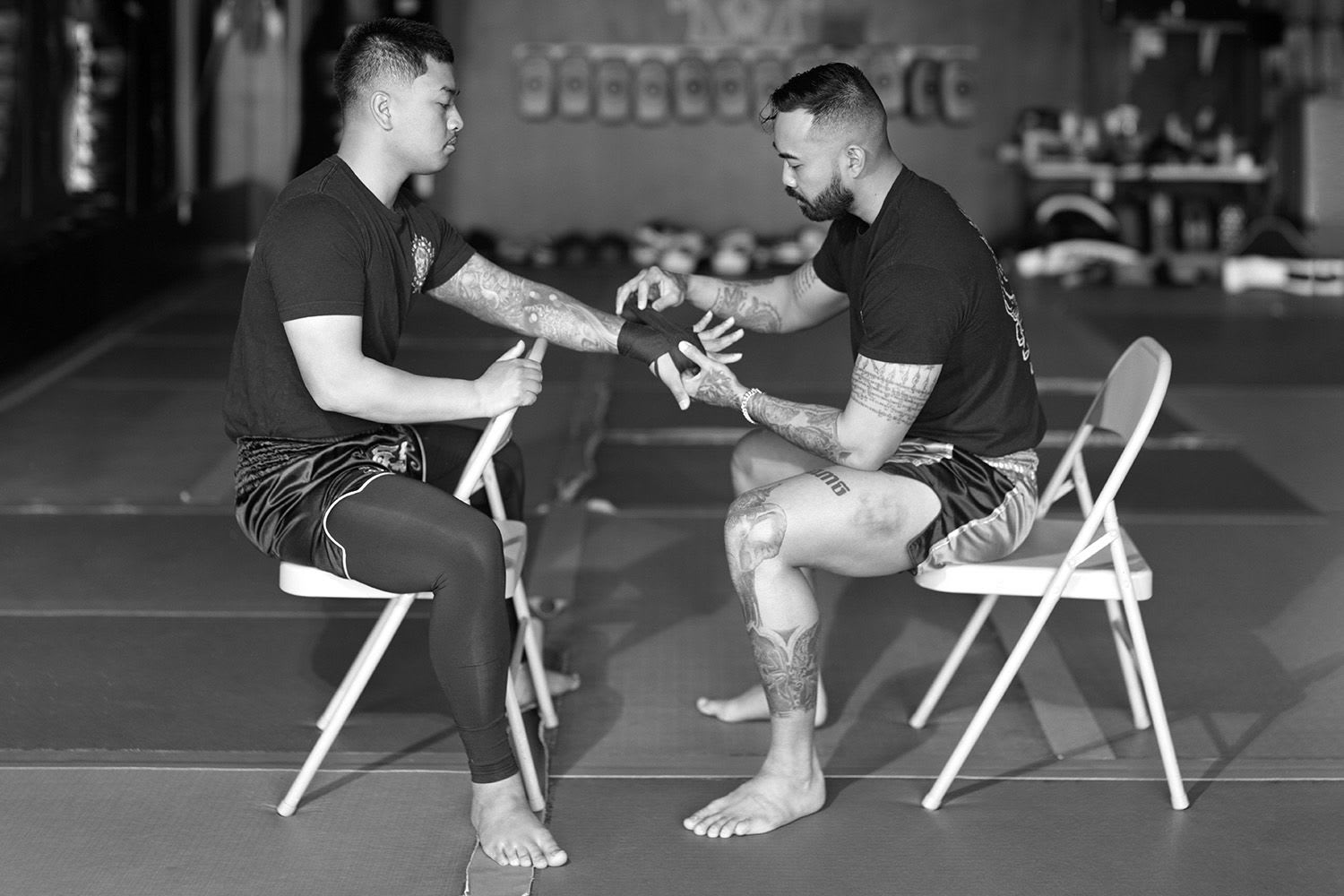 Kannetha Brown talks us through her series, 'Two Oceans: Asian Americans in Providence' and the importance of reframing cultural narratives
image Kannetha Brown, 'Two Oceans: Asian Americans in Providence'
words Darshita Goyal
You know those forgotten spaces, warm feels and wacky foibles that you discover about a place only after you build a close relationship with it? Now imagine if we say you can experience that time-travelling magic vicariously? Welcome to Postcards Home, a monthly column highlighting a photo series that looks at a city, town or country through the lens of an interesting community, an unheard of practice or a hidden hangout. There's no famous monument or must-see spot here, just that comforting, wholesome high of feeling at home in a place. Get cosy.
Photos hold the power to reinform memories. Sometimes, when you think back to a situation that is also captured in a picture, the visual narrative can influence your cognitive association to that story. Like that one graduation photo where you're laughing with a friend and now that's the core memory from the day.
For years, this power of photography has informed the way that Rhode Island-based Kannetha Brown has understood her experiences. The Cambodian American artist uses her camera as a form of self expression and analysis. After experimenting with fashion photography early in her career, Brown's latest series, titled "Two Oceans: Asian Americans in Providence" shifts the focus, to take a closer look inward.
The project centres people from her hometown, and explores cultural preservation and the reframing of generational trauma within the Cambodian American community. During the Vietnam War, the Khmer Rouge soured Cambodians' relationship with photography by using the art form to document their victims. Struck by this, and the lack of feel-good representation of Southeast Asians in the mainstream (especially since the sinophobia of the pandemic), Brown decided to lens members of her local community in their homes, merely existing and doing things that they love.
The series forms the thesis of Brown's BFA in Photography from the Massachusetts College of Art and Design but the photos have received immense love outside university. In fact, Providence's Department of Art, Culture and Tourism commissioned a large-scale portrait installation from Brown's project to be displayed as a mural in the city. The series will also be shown at AS220 Aborn Gallery in Providence from July 6 to July 29.
Working with an 8 x 10 view camera, and black and white film, Brown made portraits of her family, friends and neighbours, hoping to highlight an ethnic community in Rhode Island that doesn't usually receive the spotlight. Below, we speak to the 23-year-old photographer about her series, capturing immigrants in an untethered light and the importance of connecting with community.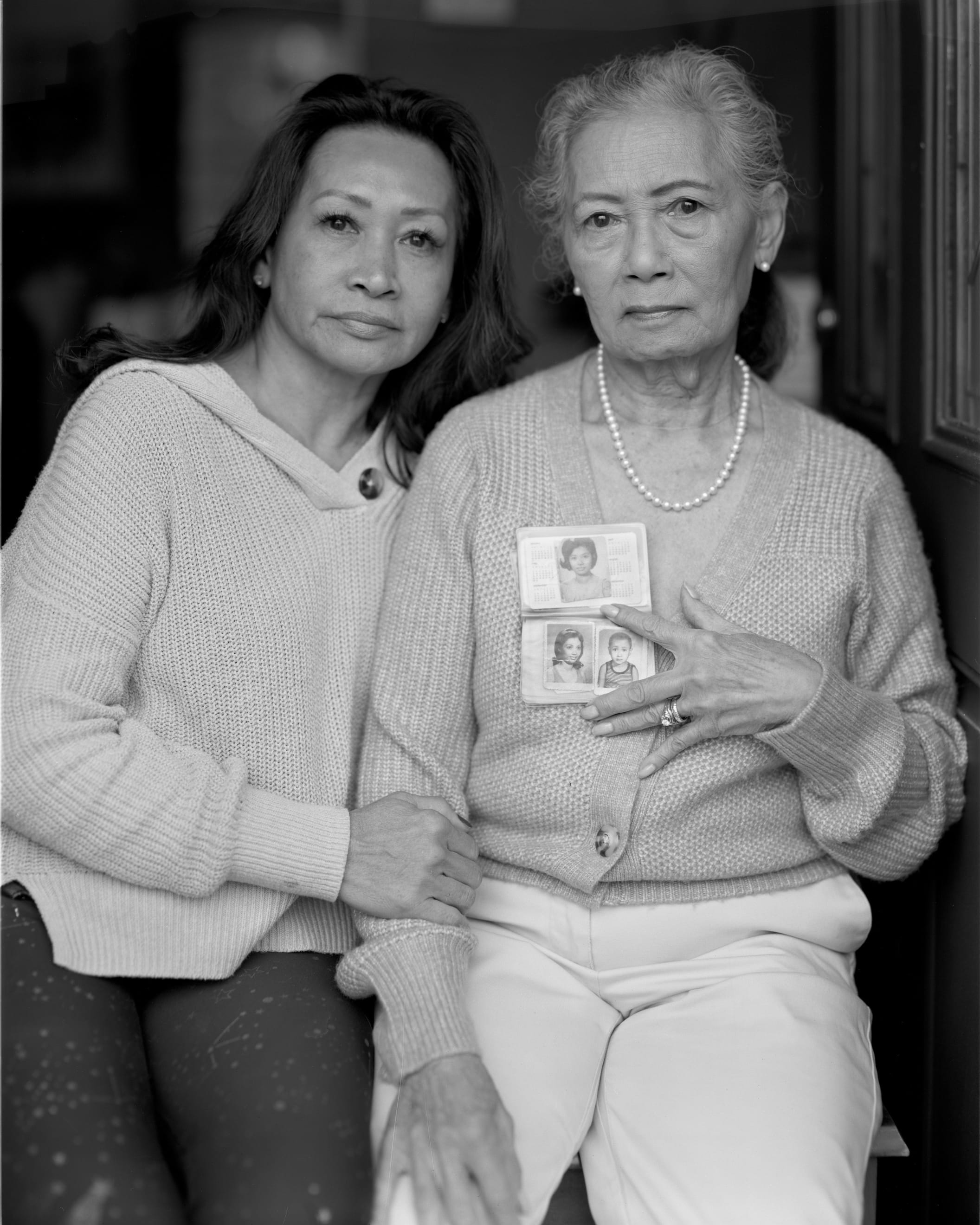 What inspired you to create this project?
Brown: I was studying photography and photo history and I didn't really see work about the Southeast Asian community just existing. It was usually war and genocide pictures. So I wanted to make a series of us just being. I've seen so many beautiful projects within other communities of them at home or on the street with a hidden deeper meaning. So with this project, instead of having war and immigration at the forefront, it's at the back. Because that's not all that we have to show. We've been in America for a little while, so why not tell the stories of who we have become since then?
Also, after the Vietnam War when Cambodians moved to the States, a lot of them went to Lowell, Massachusetts or Long Beach, California, and then there's some other places scattered throughout the country including Providence, Rhode Island where I live. I feel like those bigger Cambodian American communities get spoken about a lot. Here, we're a lot smaller but it's a uniquely tight-knit community and I wanted to capture that.
In your artist statement you talk about how your mother became a central element in this series. Can you tell me about her and how the series is influenced by your relationship?
Brown: My mother's name is Sara Socheata Brown and she came to the United States from Phnom Penh, Cambodia as an immigrant. She's one of the only Cambodian nurse practitioners in Rhode Island and for people who are our parents' age and older, having someone speak the same language makes them feel like they're understood. It's really important to them when a person in a position of power is Cambodian, so her job is very cool.
And as I started to meet more Cambodians that were my age, I found out that about 90% of my friends were connected to my mom somehow. So either they were her patients, or her coworkers' children or family friends. And it became this really interesting pattern that I was noticing. So most of my sitters have some kind of relationship with her and anytime I show the project, I sequence the pictures in a way that it starts with my mom, and it ends with her. The rest of the sequence is people who know each other through the previous person exhibited.
It feels heartwarming but also a bit daunting to document such intimate, personal stories. How was your relationship with your sitters? How collaborative was this journey?
Brown: There's one family that I took a lot of photographs of, because I became really close with them. The older man in the photo is Mr. Ting, he's one of my mom's patients. He's holding the tro, a traditional Cambodian string instrument. When I asked everyone how they wanted to have their picture taken, his daughters said "Dad always plays this instrument and we grew up with him trying to teach us how to play it. So let's take a picture of him with it." I wanted the photos to mean something to them and so the process was more conversational. A lot of the photos show people in the sentiment, memory or practice they were preserving.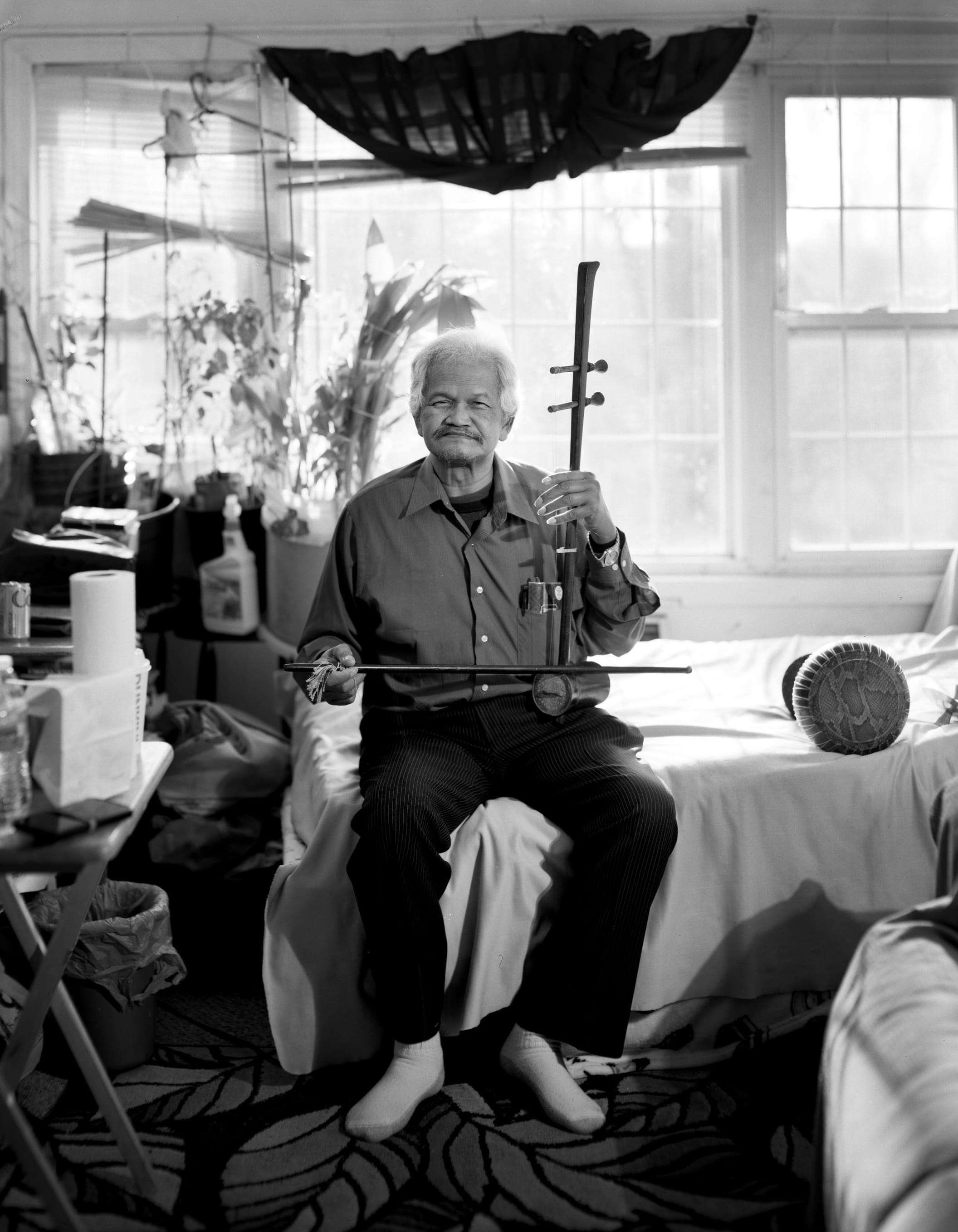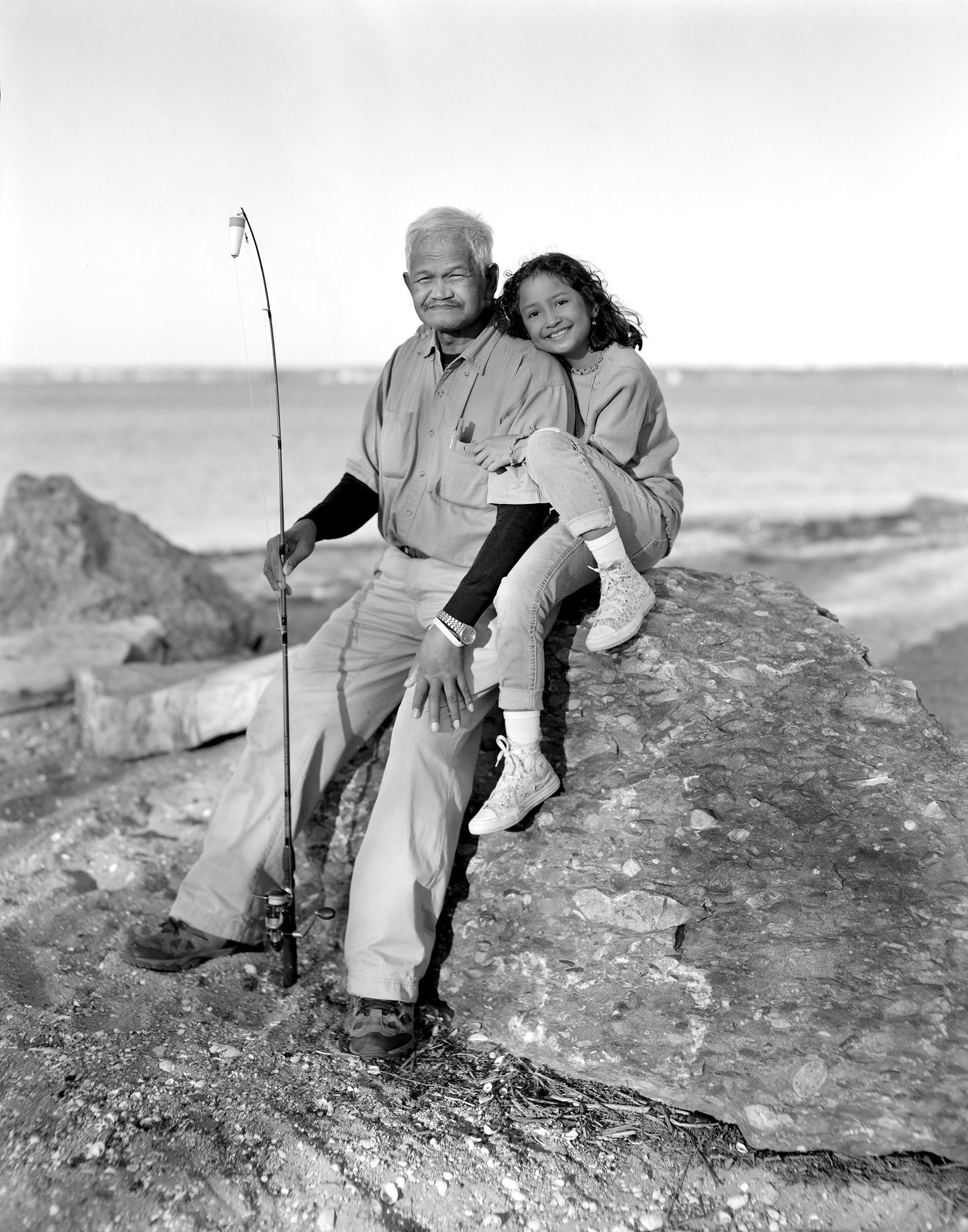 In some ways, your series is about liberating the Cambodian community from themes of war by using photography - an art form that was once used as a weapon by the Khmer Rouge. Can you tell me about this process and how it impacted your relationship with photography?
Brown: So basically, my whole life, my mom kept a lot of the memories she had from the genocide really private which is understandable. In the series, you see her and my grandmother holding a wallet with black and white photos, the one with the shaved head was my mom's sister who was killed. I always thought they were regular pictures. But during the genocide, the Khmer Rouge converted this school into a prison and they had their own photography dark room. They would take portraits of some of the victims before they were executed. Then they would print out the pictures in different sizes, and this is where the line gets tricky because they're really horrible, disturbing pictures right? But they would give them to some of the family members that were still living. For a lot of people like my mom and my grandma, that was the last picture they had of my mom's sister before she was executed - 'til today my mom carries that wallet with her on a daily basis.
In my artist statement, I talked about this photographer named Binh Dahn, who's half Cambodian, half Vietnamese. He went back to that exact prison, took the Khmer Rouge pictures and printed them on leaves. And it became like this really beautiful altar for the families that had lost people. He gave us a presentation my sophomore year and that really stayed with me. I also wanted to reframe that traumatic relationship we have with photography. So I'm deliberately shooting the project in black and white with an old school camera and I'm using a dark room too. I wanted to make powerful black and white portraits of who we have become so that's a new memory we have. I'm trying to bring other images to our community so we don't just associate ourselves with that darkness.
Few people would recognise Rhode Island in your series because the spaces captured are so personal to your community. How did you decide where to lens your sitters?
Brown: When I talked to everyone beforehand, I asked them a lot of questions. Not only what do you want in the picture but where do you want it? I told them, "Let's say I took five pictures of you total, like on different days. What are the five pictures that you feel like best represent who you are, and what it means to be Cambodian and what it means to be American?" I knew it was going to be impossible to take that many pictures but I wanted them to think of what represents who they are in Rhode Island. This made the photos really intentional and deliberate. Like one of my sitters, Peter - who is holding a picture of his mom - wanted to be photographed at the temple where she's cremated. There's a photo of my friend Jay under the big highway overpasses. That's something we in Providence associate with the city. And then there's the grandfather and his granddaughter fishing because that's a really popular activity in Rhode Island that they do together. I wanted to place my community in conventional state landscapes where you wouldn't think of us.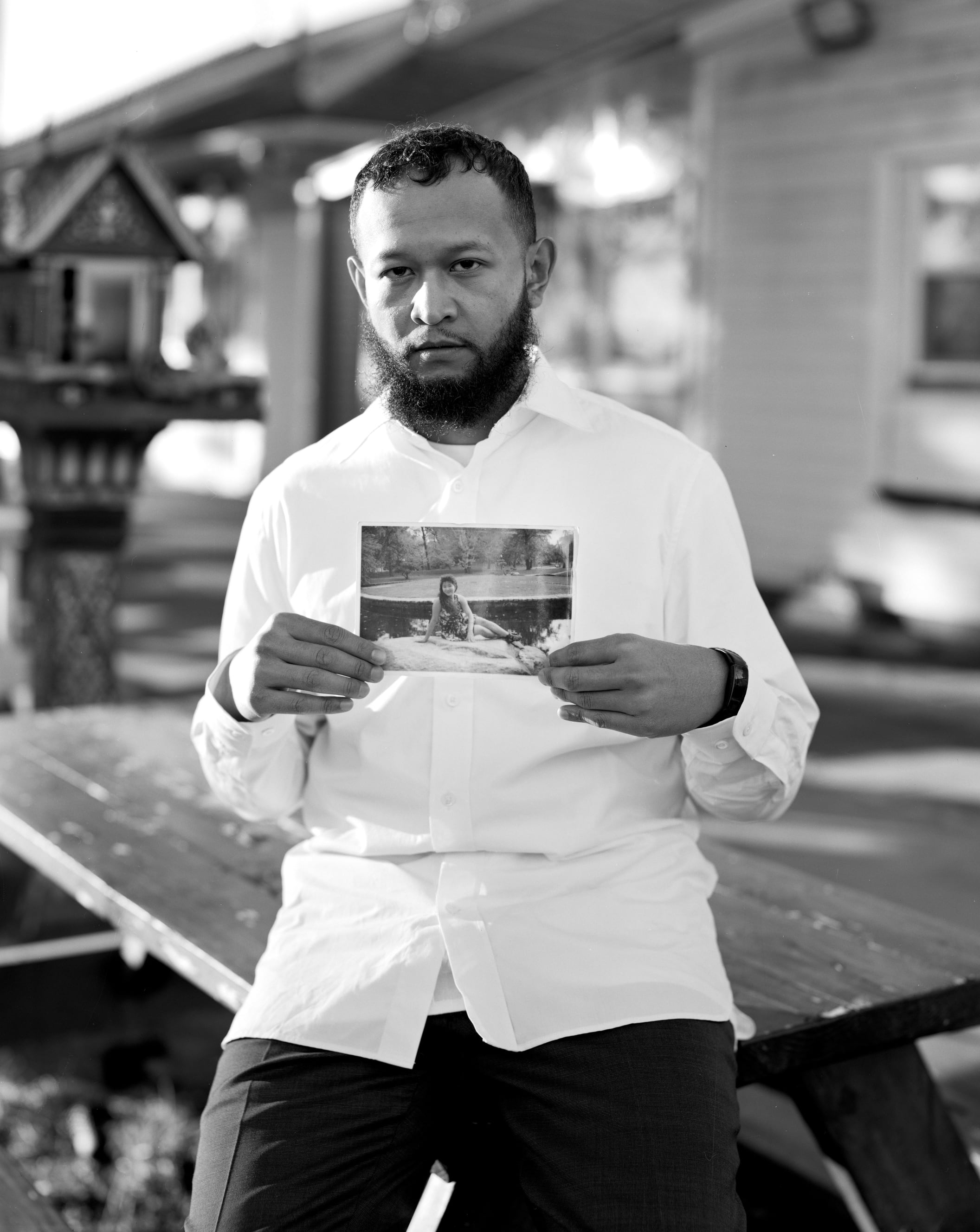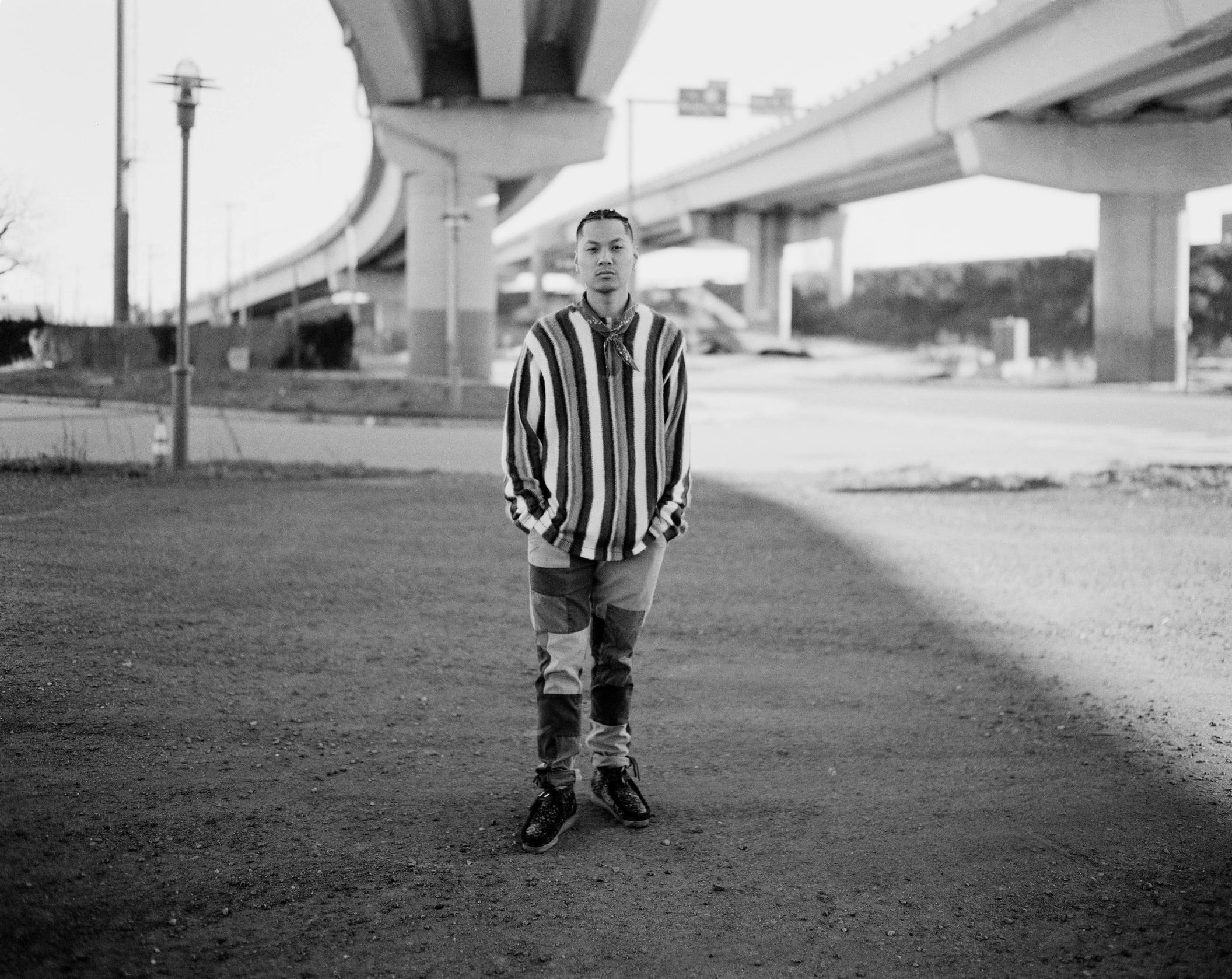 In the series, you highlight this ongoing search to discover and establish a Cambodian American identity. Why and how do you think young people are coming together to rewrite this history?
Brown: When our parents entered the country, they basically lost everything and had to rebuild. They went through a dark period for a really long time. Right now, we're far enough from that, like Long Beach University just broke the record for how many Cambodians have graduated from the college. There are a lot more Southeast Asian and Cambodian artists in different careers that are starting to flourish. We're seeing this renaissance where there's an effort from the younger generation to preserve the culture that was once dying because our parents were forced to assimilate. In my series, some photos are at a boxing gym where they're trying to revive this old, traditional Cambodian style of fighting. There are also a lot of women my age who are doing the Apsara (a traditional Cambodian dance form), it's really cool. Basically, when I think of Cambodia, I remember these huge temples and the rich, royal culture there. I think we all just want to bring that story back and change the way we talk about our history.
What do you hope people take away when they see Two Oceans?
Brown: I'm not looking for people to suddenly get obsessed with Cambodian history, it's not about that. Most of all, I want people to see themselves and their families in the series. I want people to look at it and get interested in their own community and history. I want to make communities important again, and inspire people to form bonds with each other. To recognise and acknowledge people around you, and to try and find out who you are through this larger narrative.