Why Paul Mescal speaking Gaeilge at the BAFTAs is a moment
The Aftersun actor might not have won an award, but he sure won the red carpet
image Karwai Tang / Contributor
words Rhys Thomas
The 76th British Academy Film Awards, aka the BAFTAs 2023 was great. The red carpet stunned, and there were wonderful speeches from the likes of Barry Keoghan as he accepted the Best Supporting Actor award for his role in The Banshees of Inisherin.
And despite losing out on the Best Actor award to Elvis's Austin Butler, Paul Mescal created one of the most memorable, and significant moments of the entire night. He did this by conducting an interview in Gaeilge. The 27 year old is from Maynooth, a town about sixteen miles west of Dublin, and growing up Mescal learned and spoke some Gaeilge.
Advertisement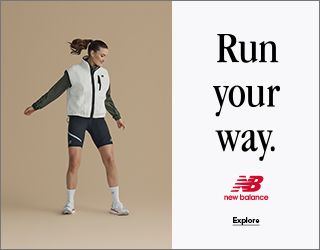 As he approached the interviewer for TG4, the journalist started speaking in Gaeilge, Paul looked a little nervous, but tentatively found his way into holding a conversation in the language for the most part, occasionally slipping into English where he needed to.
you are missing out on some content here because you rejected our cookies. want to change that?
Gaeilge is also known as Gaelic. It's the indigenous language of Irish people, and derives from a Celtic language. Until the 1800s it was the most commonly spoken language across Ireland. These days roughly 2 million people have some understanding of Gaeilge across both Northern Ireland and the Republic of Ireland. But only 170,000 are said to be first-language speakers.
Paul Mescal would have learned the language in school. People are impressed because, typically, people learn the language in school and then simply forget how to speak it because they no longer need it. Paul it seems has kept a pretty good handle on the language, even if it was a little rusty.
you are missing out on some content here because you rejected our cookies. want to change that?
People have been applauding the gesture because it's really not often you hear any languages other than English on the red carpet. Hearing the boy from County Kildare who made it big do his best to use the language of his country, which many people overlook, even if they aren't famous, is a wonderful gesture.
Across social media, people have been singing his praises: from the idea of him being someone who can help to show Irish in a cool and accessible way, through to just you know, people saying that speaking Irish is hot (true!).
He also ran to take a selfie with a fan. Tá grá againn duit, Paul.