OTTI is the activewear brand imagining a better world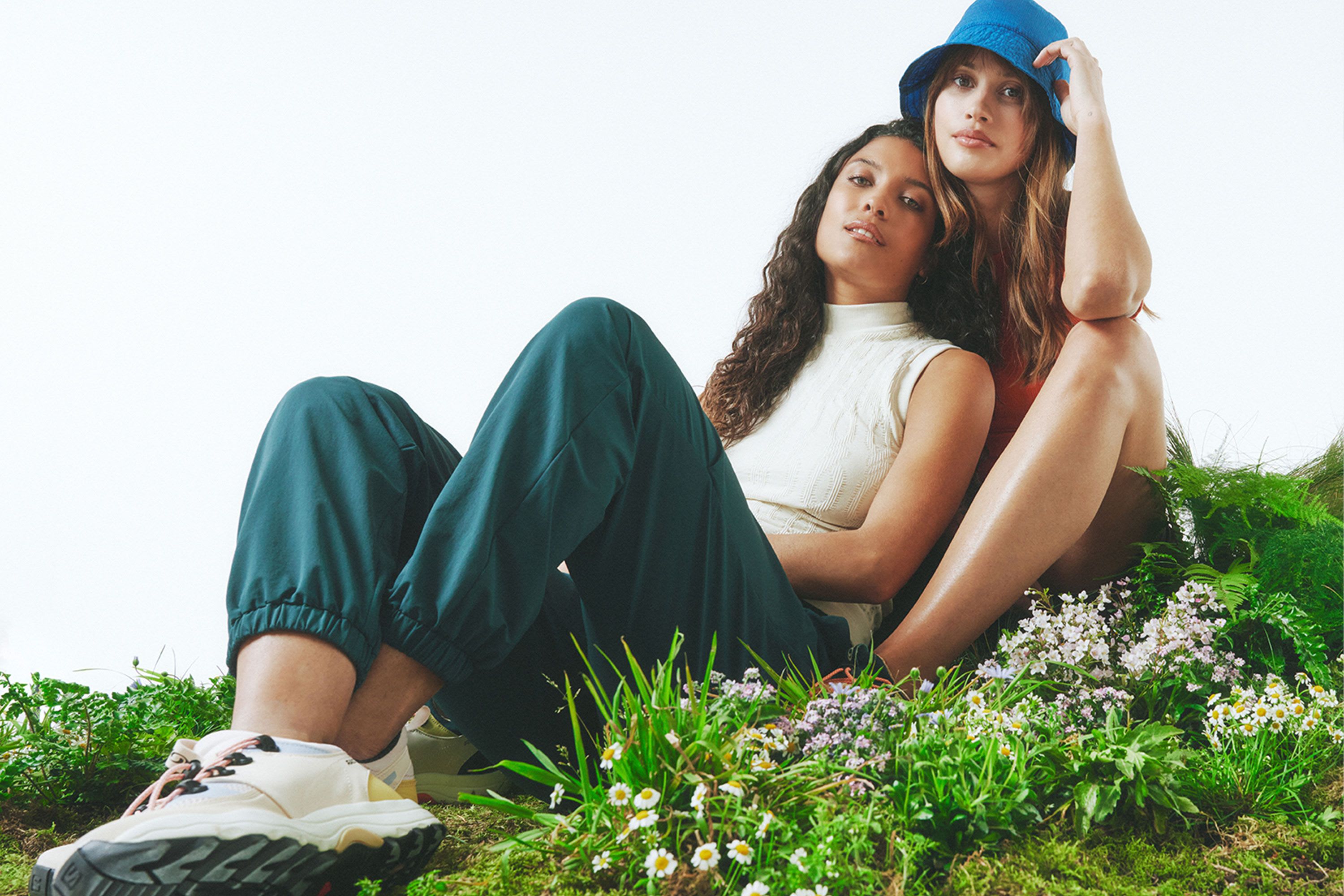 Hannah Covacic – a former designer for Nike and New Balance – is behind the sustainable and elevated sporty-chic label made for life outside
"Otium" is the Latin word for leisure, from which London-based activewear brand OTTI takes its name. It encapsulates the intersections that the label works across – an ethos founded in health and positive-thinking, the beauty of form-respecting and comfortable clothing, a commitment to promoting feel-good movement, and an expressive, eco-conscious sense of style.
"OTTI's real mission is to give people clothes that inspire better choices," label founder Hannah Covacic says. "I want people to have an emotional and genuine connection to our clothes."
Hannah quotes the words of climate justice and sustainability advocate and author Anna Lappé: "Every time you spend money, you're casting a vote for the kind of world you want."
Women's activewear is a dynamic space right now, whether in sustainability or technology, size and faith inclusivity. OTTI is one of the brands breaking through. "Women can really get the short end of the stick – men's garments consider layering, functionality, etcetera. Especially in this space. Activewear means more to me than the gym – you're active every single day. There's a real opportunity to make things better for women in this space," Hannah tells Woo.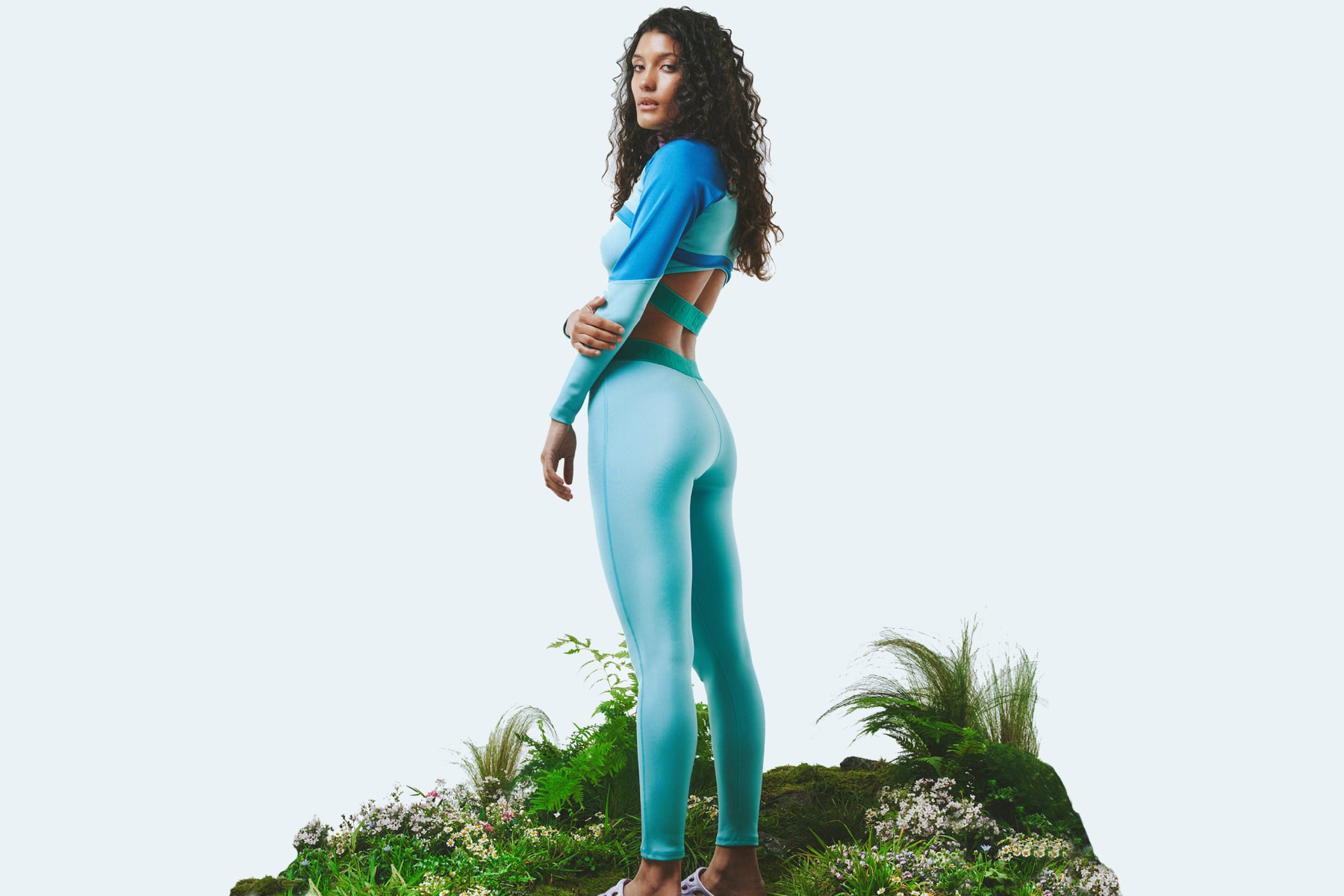 OTTI
The label, founded in 2022, was launched with a Spring/Summer collection in April. This forward-thinking world of activewear's colour palette artfully ranges from sky blue and summery lilac to minty green, sumptuous fudge, warm orange, and electric-flecked navy. When Woo visits OTTI's press day, we're shown how the label is all about moulding itself to the contours of contemporary lives of women: from sports sets with multifunctionality and seamless knits with an 'Anywhere Activewear' approach, to swimwear that can be worn for both swim and gym. The knitwear is made from all-natural fibres, with some Italian organic cotton and linen blends that make pieces light enough to wear all summer long. The outerwear – for outdoor pursuits of all kinds – includes material that has DWR (Durable Water Repellency) coatings that make it quick drying and sturdy in all elements. We personally love the chocolate-coloured skort and the crinkle tracksuit in pacific blue that looks gorgeously iridescent with a metal-like sheen. It feels both trendy and timeless, with pieces that would meld seamlessly with contemporary wardrobes, tastes, and aesthetics.
There's a core demographic of women looking for OTTI, Hannah believes. "Society is pummeling women to be constantly buying, part of the trend cycle, buy things that make you a better version of yourself that isn't the same as yesterday," she says. "There's women who are looking for longevity and a deeper happiness in our choices, the power of purchase. Then, bringing more women in – maybe firstly because they love the aesthetic – with a friendly, non judgemental, and accessible tone to educate people even wider. We are so keen to grow and have a customer that grows with us."
Hannah is a designer who has years of experience at brands like Nike ACG's and New Balance. She started OTTI with the intention of making responsible, resilient garments with a "feel good factor" and that never compromise on style or functionality, that inspire people to engage with nature and being active, that are timeless and connect people with the origin of the items they love.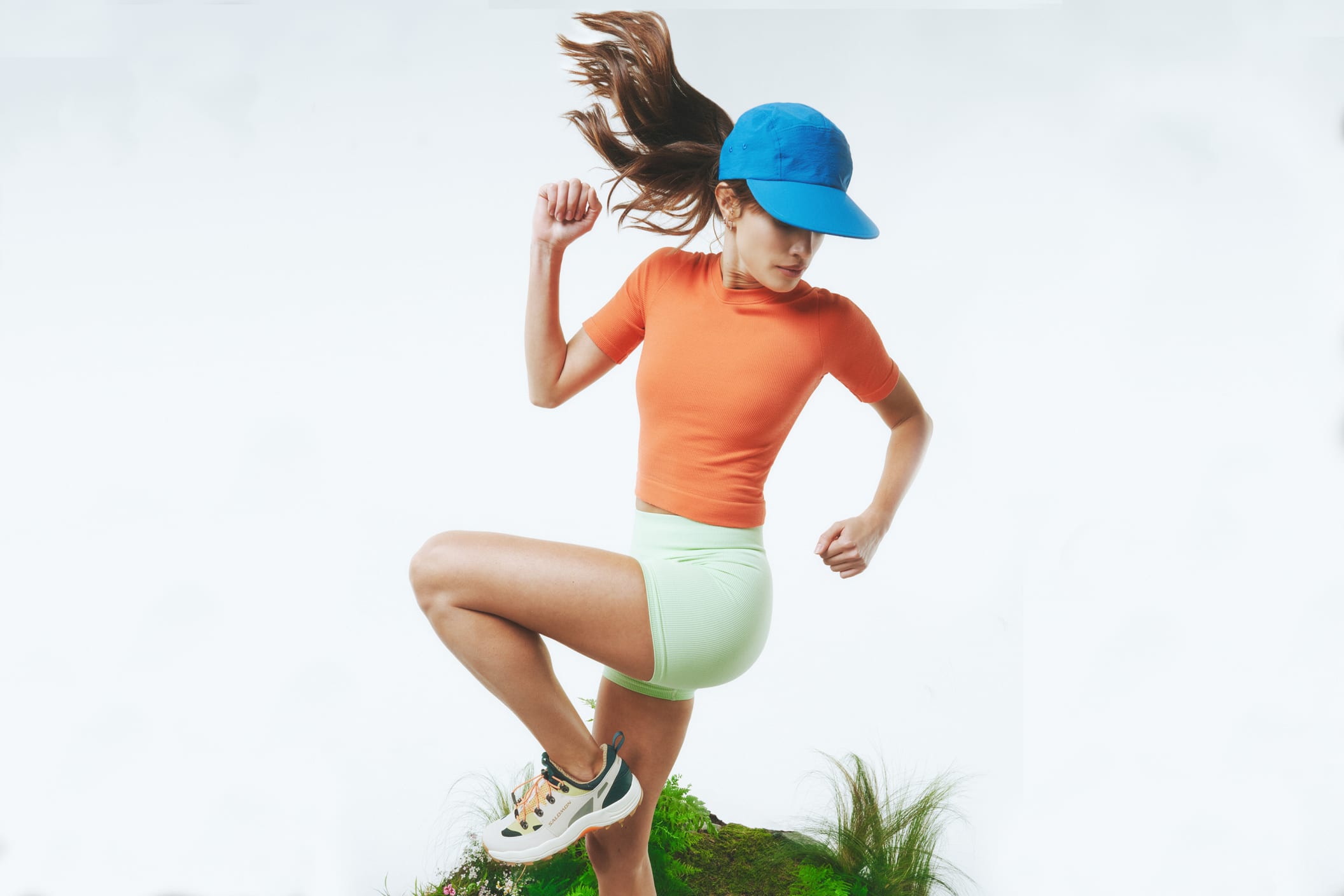 OTTI
Sustainability is, of course then, key to OTTI. Garments are made using a range of biodegradable, recycled and deadstock materials, and everything is made in Portugal, Latvia, and Italy depending on seasons, which are all hubs of sustainable design and creating. Hannah has visited the manufacturers to work closely on the process. "I spent a lot of time in the States and Asia when working with the big boys like Nike," she says. "This was an opportunity to reset and interact with manufacturers. In reality, everyone wants to work better and more ethically. We really consider how we make the best product, for our customer and the world."
The construction of knitwear keeps all styles either no or low waste. It remains an ongoing process to get better, elevating and innovating outside of the norms of activewear. Every product is produced with 100 or less pieces, and pieces from the SS collection will be bolted onto AW to encourage people to build timeless wardrobes.
"The climate crisis can feel so sprawling, but I think we need to consider how you as an individual can make things count where you can," Hannah explains. "We're conditioned to feel guilty but powerless. We have power as a collective, and it starts with you and your choices."
A real standout is OTTI's seamless styles – which are just as good for lounging as they are getting into the great outdoors – as the mix of biosynthetic and natural fibres is really forward-thinking. The blend of breathable and quick drying biodegradable polyamide yarn with merino (check those merino bike shorts, we love) that has antimicrobial effects, sweat and water wicking abilities, and temperature regulating properties with biodegradable elastane. The clothes will biodegrade completely (in the right Anaerobic conditions, so not your wardrobe!) within around five years.
OTTI wants to make pieces that stand the test of time, champion the idea of 'conscious ownership' and encourage people to prioritise clothes you'll hold onto and love longterm, whatever season or life path. The customer is at the heart of everything she is doing, and she wants to build a community that's a part of OTTI's journey too. "I want people to feel confident, encourage conscious ownership and product longevity," she says.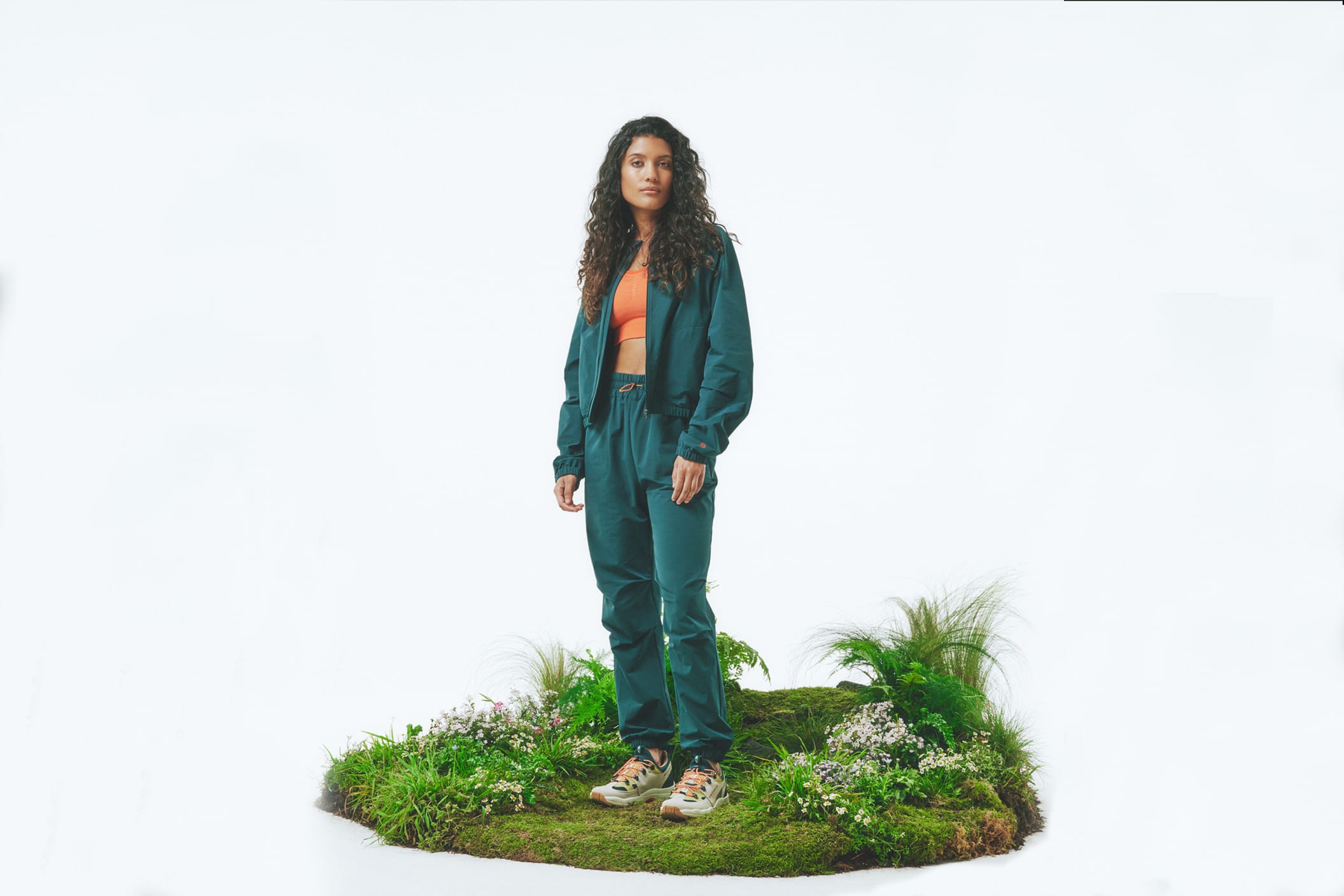 OTTI
"I think people are disconnected from the origins of their clothing and pricing. I want to have a friendly, informative tone when we bring our customers into this space and change the narrative around conscious clothes-buying," Hannah continues. It's no surprise too that Hannah is a passionate buyer of vintage clothing, or in her words, "a hoarder" – whether old school Patagonia or Grateful Dead shirts. "That connection to history and a story that comes with vintage can transcend into garments we make today," she says.
A recent survey in the UK by Nuffield Health has found almost half of women have done no vigorous exercise in the last year. Over half said they lacked the motivation, and 38 per cent said they got out of the exercise habit during lockdown. "I want us to inspire women to participate in activities that reduce stress and increase levels of positivity," Hannah says. "Imagine that world. How consciously we could live in it and better it." OTTI is made for a life outside; in an ever-expanding world of possibilities for positive change, fashion, outdoor pursuits, and otherwise.
OTTI is available to buy from www.otti.world and SSENSE now