Listen to Kanye West's special mix for Kate Moss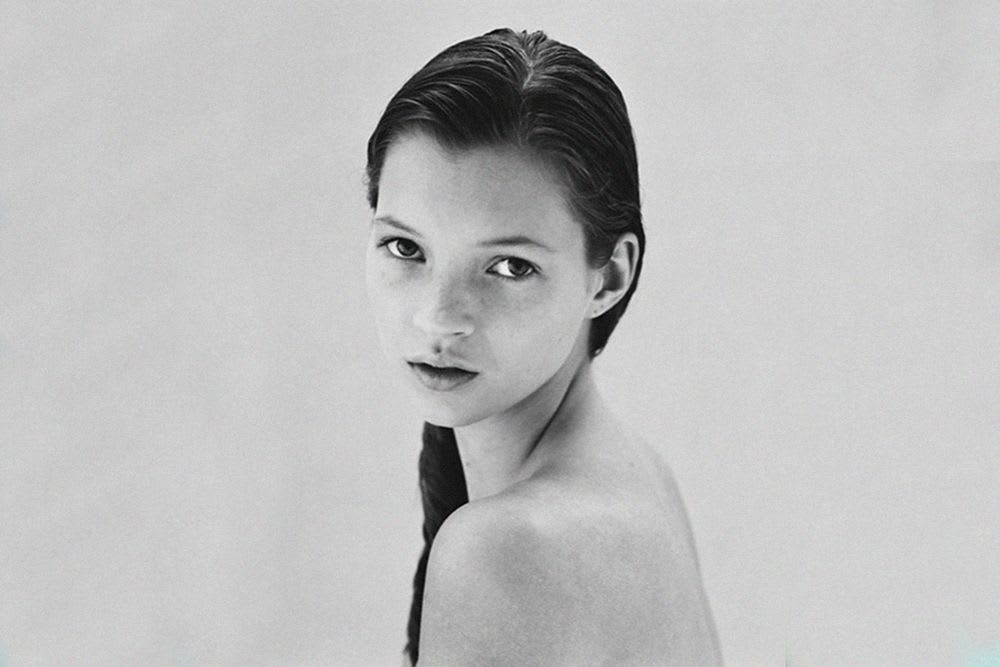 Fresh from a beautiful Desert Island Discs show, we unpack the enduring friendship between the two cultural icons
image Instagram via @katemossagency
words Eve Walker
The surprisingly wholesome, yet significantly underreported, friendship of Kate Moss and Kanye West has been over a decade in the making. Who could forget that iconic reference to the supermodel in "Stronger" – "you can be my black Kate Moss tonight". In 2011, Ye invited Moss to sing onstage with him at South by SouthWest (SXSW) festival. Allegedly too, he freestyle rapped for her at a Givenchy afterparty. It's safe to say, we're desperate for more Kat-ye content.
Recently we got another glimpse into the pair's friendship, when Kanye mixed a banging bespoke mix especially for Moss to play on her episode of Desert Island Discs – the weekly BBC Sounds show that asks guests for eight tracks, books, and luxuries they would take if they were castaway to a desert island.
Moss's first choice for a Desert Island Disc is Soul II Soul's Back to Life. She says it takes her back to being 14 years old, driving in her friend's car: "We would blast it down Croydon high street and think we were the coolest people," she says. Kanye's mix of Jazzie B's iconic track blends the track with gospel choir vocals a la his famous Sunday Service. Speaking of her admiration for the rapper's ability to sample and mix genres, she says: "I heard Kanye's Sunday Service version of "Back to Life" and I was blown away."
As the show progressed, she went on to recall some painful experiences she had as a teenage model, recounting one particularly uncomfortable incident she had when on a casting for an underwear catalogue. The casting agent asked her to take her top off, which she did. He then asked her to take her bra off. The 15 year old Kate "could feel there was something wrong so I got myself and I ran away…" she said. "I think it sharpened my instincts."
A tender friendship between Ye and Moss makes sense. Both icons have, at times, been incredibly open and vulnerable about their mental health. Kanye's experience with bi-polar disorder and Kate Moss's alleged drug use have dominated headlines and social media time and time again.
Moss sums up the issue with battling with your own demons in the public eye: "I think I was a scapegoat for a lot of people's problems". We can imagine why they've connected. It's refreshing to hear the cultural icon speak so candidly about her struggles, the industry, and the issue with putting celebrities on a pedestal – and to top it all off, the connections she's made with others who have endured just like her.
You can listen to Kate Moss's Desert Island Discs episode here.