Stop scrolling: Hallyu! and a visual UK travelogue
Woo's cultural tonic for the endless cycle of doomscrolling
image Jonas McIlwain
words Eve Walker
Doomscrolling can take you into a grim place, being linked to both physical and mental health - a recent study said that of those with "severely problematic" news consumption, 74% reported experiencing mental health problems and 61% reported physical problems.
Our antidote for this sorrow, the endless blast of short-form nonversation and headlines about the end of the world, is to help you escape the news cycle and embrace what the great big world has to offer you. We know you're busy and there's a lot to digest, so each week we'll bring you a roundup of carefully curated reads, exhibitions, big-screen events and album drops to check out.
Advertisement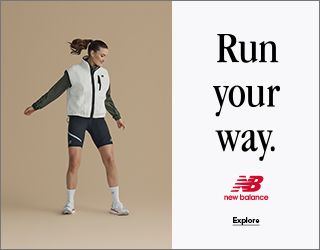 CURL UP WITH A BOOK
This thought-provoking visual travelogue follows the journey of photographer Kingsley Ifill and painter Danny Fox who spent 8 days travelling across the British Isles and back again with no planned route. Filled with fifty collaborative works of photography by Ifill and paintings by Fox, Holy Island explores Britain's rural and urban spaces, and the importance of self-led discovery. This makes you yearn to book a host of staycations, and looks great on coffee tables while you browse Airbnb.
EXPERIENCE THE COLOURFUL KOREAN WAVE EXHIBITION
The V&A have spent two years curating Hallyu!, the phenomenal exhibition taking visitors on a journey through the history of the divided country to the explosion of the Korean Wave. On 24 September, it finally arrives. From South Korean cinema, to K-pop, to K-beauty and fashion, Hallyu not only educates, it inspires. The space is packed with over 200 objects, including outfits worn by K-pop groups aespa and ATEEZ, interactive dance installations and – the highlight of the exhibition – a haunting re-creation of the bathroom featured in the Oscar-winning Parasite.
Hallyu! is at the V&A until 25 June 2023
BLAST SOME LIL NAS X
you are missing out on some content here because you rejected our cookies. want to change that?
Lil Nas X has forayed into the world of gaming with the drop of "STAR WALKIN'', the new League of Legends Worlds Anthem, alongside an anime-inspired music video to boot. The song was made to complement the announcement that he is the new president of League of Legends. Is there anything he can't do?
Lil Nas X said in a statement, "I felt like it was time for me to try something new. I've left my mark on pop culture in so many ways, and now it's time to take on the world of gaming. I will be the greatest President, of League of Legends, of all time. Also I'm going to make the best Worlds anthem of all time and put on the biggest, coolest, sexiest Worlds in the history of all Worlds!"
BOOK A TRIP TO THE MOVIES
Set in the early 1930's, Amsterdam follows the story of three friends find themselves suspects of one of the most shocking secret plots in American history, merging real historical events with fiction. This period drama, mystery-comedy is the latest flick from five-time Oscar nominee David O'Russell (American Hustle, Silver Linings Playbook) with a star-studded cast of Margot Robbie, Chris Rock, Christian Bale, Zoe Saldaña, Robert De Niro, John David Washington, Rami Malek, Taylor Swift, Mike Myers and Anya Taylor-Joy. Whew.
Amsterdam comes to UK cinemas 7 October
ADD SOME HEALING HERBS TO YOUR CART
This liquid gold from Forage Botanicals uses herbalism to banish your monthly breakouts, specifically designed for people who menstruate. Drink 20 drops in some water at the start of every day to rebalance your hormones and treat acne from the inside out, rather than piling harsh products on your skin. Powerhouse Burdock Root and Lemonbalm help reduce inflammation, while Marigold helps keep your gut healthy and promotes rapid healing. Summer may be over, but you can glow all-year-round with these drops...