Go in search of lost time at Saatchi's 'Bitter Nostalgia'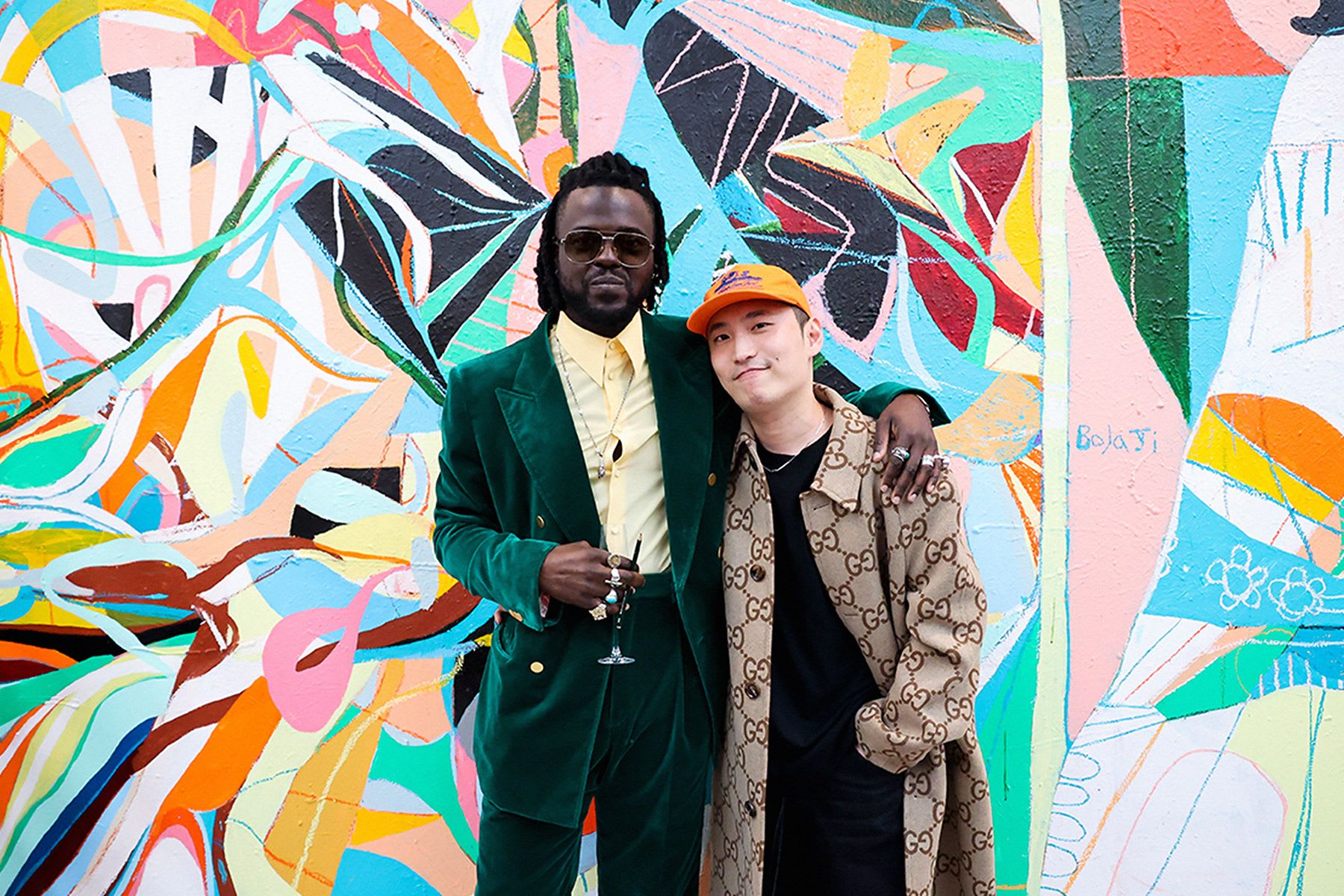 Artists Hyangmok Baik and Adébayo Bolaji reflect on the meaning of their exhibition, 'Bitter Nostalgia', for woo's fortnightly culture column
image Matt Chung
words Gilda Bruno
Welcome to Stop Scrolling, where each fortnight arts and culture writer Gilda Bruno will be bringing you a roundup of carefully curated exhibitions, art fairs and photo books to check out, as well as exclusive conversations with some of today's most exciting emerging artists.
This week, Bruno talks to artists Hyangmok Baik and Adébayo Bolaji about their exhibition Bitter Nostalgia: a multimedia showcase which prompts us to confront the clashing experiences of our past and embrace life's complexity ahead of the new year.
Launched at London's Saatchi Gallery on November 30 with a private view powered by none other than fashion powerhouse Gucci, Bitter Nostalgia is an exhibition that promotes a more thoughtful, critical understanding of the past as a prerequisite for a thriving future. Presented by UK-based gallery BEERS London and continuing through January 26, 2023, the show wants to disrupt the view that sees present and future as inherently worse than a "rose-coloured" past, fostering a proactive, optimistic approach to what is yet to come.
Exploring the theme through large-scale paintings, totemic sculptures and film, the showcase weaves together new works by South Korean painter Hyangmok Baik and British-Nigerian multidisciplinary artist Adébayo Bolaji. Known for incorporating "memory, emotion and our processes of recollection as individuals and as the greater public" into bold artworks with a striking palette, in Bitter Nostalgia, the two emerging creatives encourage viewers to reappropriate the contrasting aspects of their past as the only way forward.
We talk to them about the relationship they have with their personal story, how their work merges classical and contemporary artistic influences and what Bitter Nostalgia taught them in the run-up to 2023.
What does nostalgia mean to you?
Hyangmok Baik: The nostalgia I explored in this exhibition is grounded in the ability to put myself in someone else's shoes. Besides being a reflection of the moments I don't want to forget, the artworks on show at Bitter Nostalgia also attempt to visualise what other people may want to preserve from the passing of time; because the "today" that appears ordinary to me, could be the yesterday that someone else reminisces about.
Adébayo Bolaji: Nostalgia means looking backward, adding sentimental value to the past so that the present acquires new meaning. It is the embodiment of a given emotion, mood, or moment which captures how something made you feel. It is important to experience nostalgia with a hint of wisdom, or else it can lead you to believe in things that, though real to you, are not necessarily true. Nostalgia teaches me to trust my instincts while making me aware of the bigger picture.
How does your practice address the traditional – or unconventional – understanding of the past?
Hyangmok Baik: There are memories that remain crystal clear and others that progressively vanish, making space for new recollections; it is in this constant "superimposition" of memories that my practice takes shape. My craft sees me combine past and current influences as I draw, cover and erase forms and figures on the canvas. The cyclicality of that process stands for the passing of time and my own way of experiencing it.
Adébayo Bolaji: I am not directly engaging with the past while painting because artmaking is something I am determined to deal with in the now. Still, every time I leave a mark on the canvas, I step back, observe it and consider how that brushstroke is going to influence my next move. This 5-minute-long interval of time is emblematic of how our past can serve as the foundation for our future actions.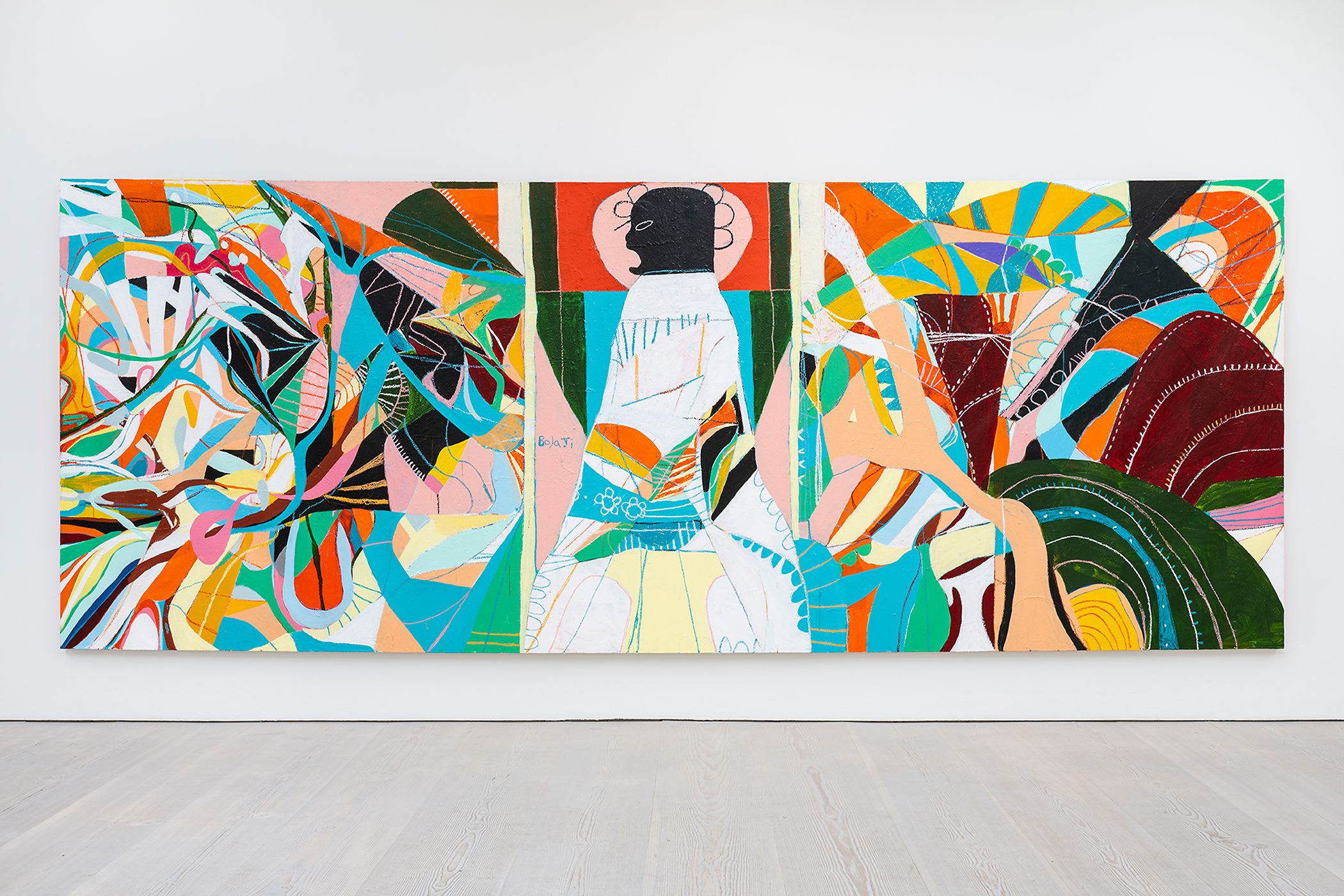 Photo by Damian Griffiths
What process went into the creation of the artworks currently on show at Saatchi Gallery?
Hyangmok Baik: My work cherishes what came before COVID-19, when people met, loved each other, suffered together and enjoyed life away from restrictions. As I began to move those mental images onto the canvas, three words came to mind: Garden of Eden, the place where there was love and love only. I thought of Adam and Eve and their "terrestrial paradise". After gathering more inspiration from Albrecht Durer's 1507 painting Adam and Eve, I overlapped the primordial idea I have of those two figures with my view of the pre-pandemic era, bringing to life my own idyllic universe.
Adébayo Bolaji: My idea was to play with what "bitter" and "nostalgia" mean to me, allowing the works to emerge naturally from my interpretation of those words. Music was a huge influence for this series; of all genres, opera showed me the direction to pursue as I sought to translate the vibrance of its sounds onto the canvas. More inspiration came from Old Master paintings – one for all Johannes Vermeer's Girl with a Pearl Earring (1665) – which served as historical references for my contribution to Bitter Nostalgia while granting me the inventiveness necessary to explore the theme in my own way.
How would you like viewers to engage with this showcase?
Hyangmok Baik: I hope visitors will rediscover moments which they thought they had forgotten. There are times when it feels as if these last few years have just disappeared: if my paintings can remind viewers of how they have loved and felt free in the past, providing them with the motivation necessary to face the future, then I succeeded in my mission.
Adébayo Bolaji: I hope Bitter Nostalgia will spark joy and inspiration in anyone visiting it. In my work, I leverage art to bring out a playfulness in people which awakens them and makes them curious. Essentially, I would like visitors to interact with the pieces on display in whatever way they prefer, so long as it leads them to discover how they truly feel about them.
What have you learnt while working on Bitter Nostalgia and how will that "lesson" inform your future?
Hyangmok Baik: Thanks to this exhibition, I have learnt to give in to the unsettledness of nostalgia, turning it into nourishment for my future work. My upcoming solo shows, which are scheduled for the coming year in London and Paris, will draw on this concept to evoke more precious memories in those who come to see them. As for 2023, I hope you and all other living and breathing things will only love each other.
Adébayo Bolaji: Bitter Nostalgia showed me that creative breakthroughs can come through practical decisions such as using a different brush, or changing the shape of a canvas. It taught me that uncomplicated actions are what keep the child that is in us alive, active and free, and that it is in the seemingly simple things that the profound can be found. I am currently working on my first public sculpture, which is set to be unveiled at Acton Gardens in early 2024, and some other exhibitions. I also like to leave some room for surprises… who knows what will happen in the new year.
Hyangmok Baik and Adébayo Bolaji's ongoing exhibition, Bitter Nostalgia, is open at Saatchi Gallery, London through January 26.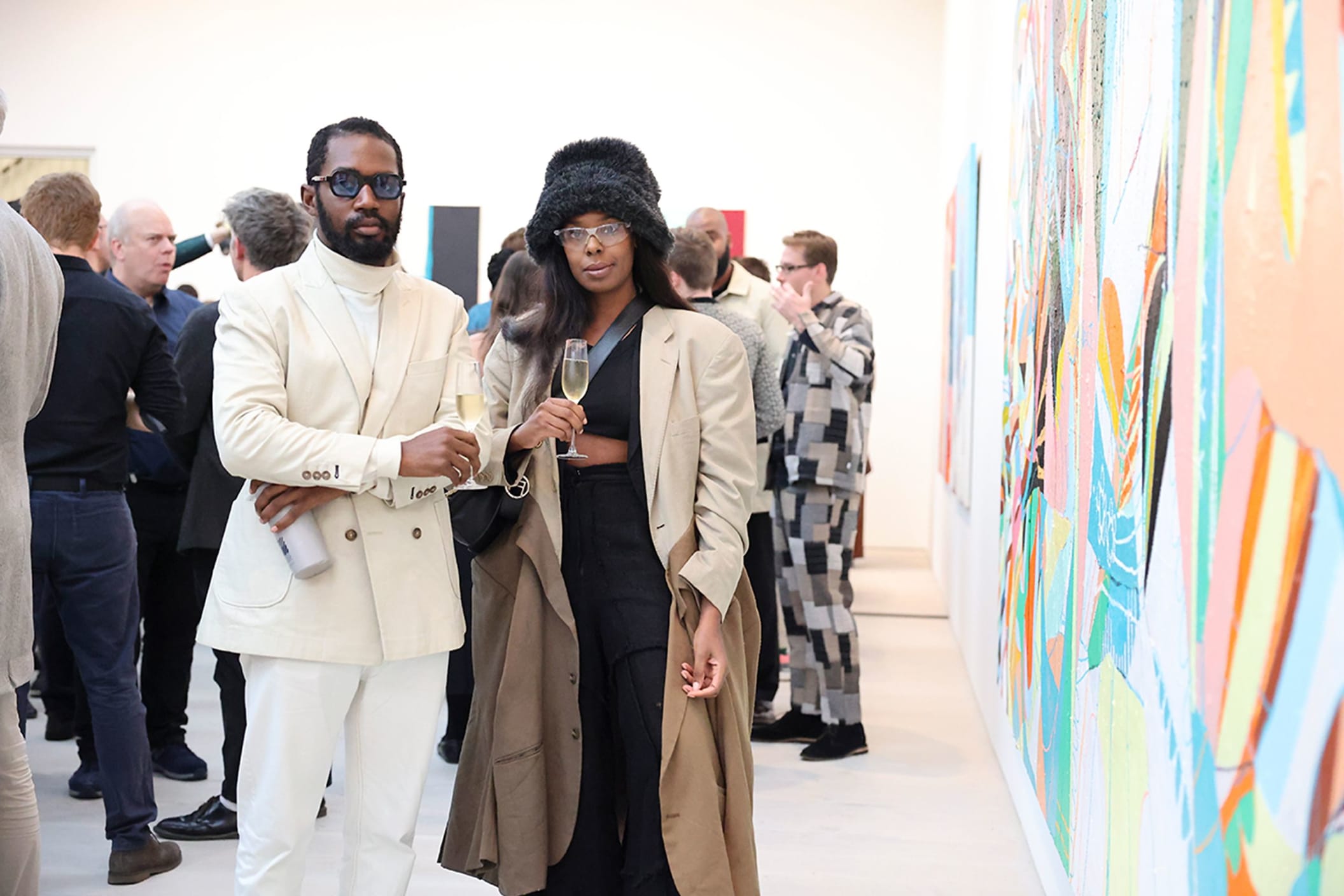 Photo by Matt Chung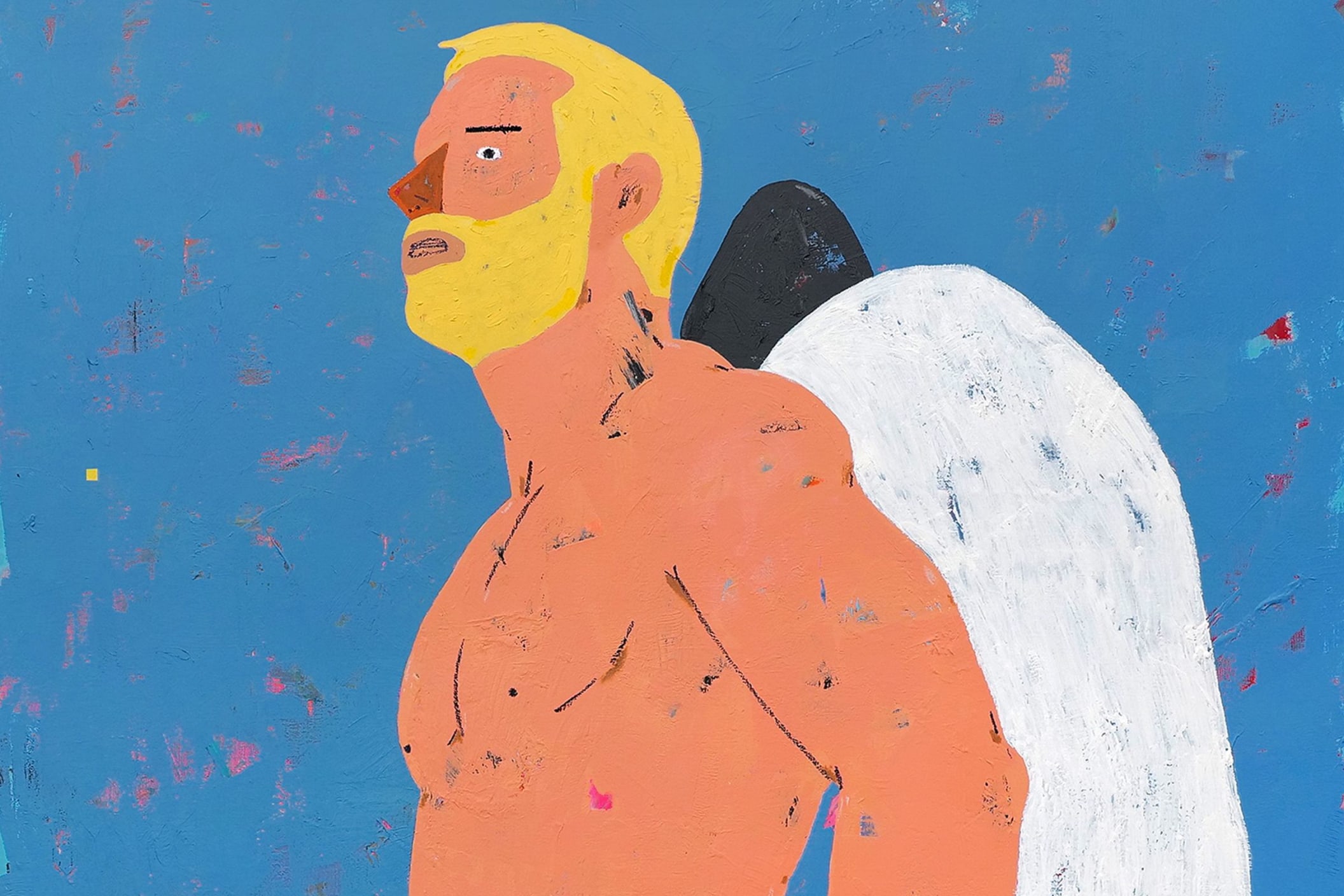 Photo by Damian Griffiths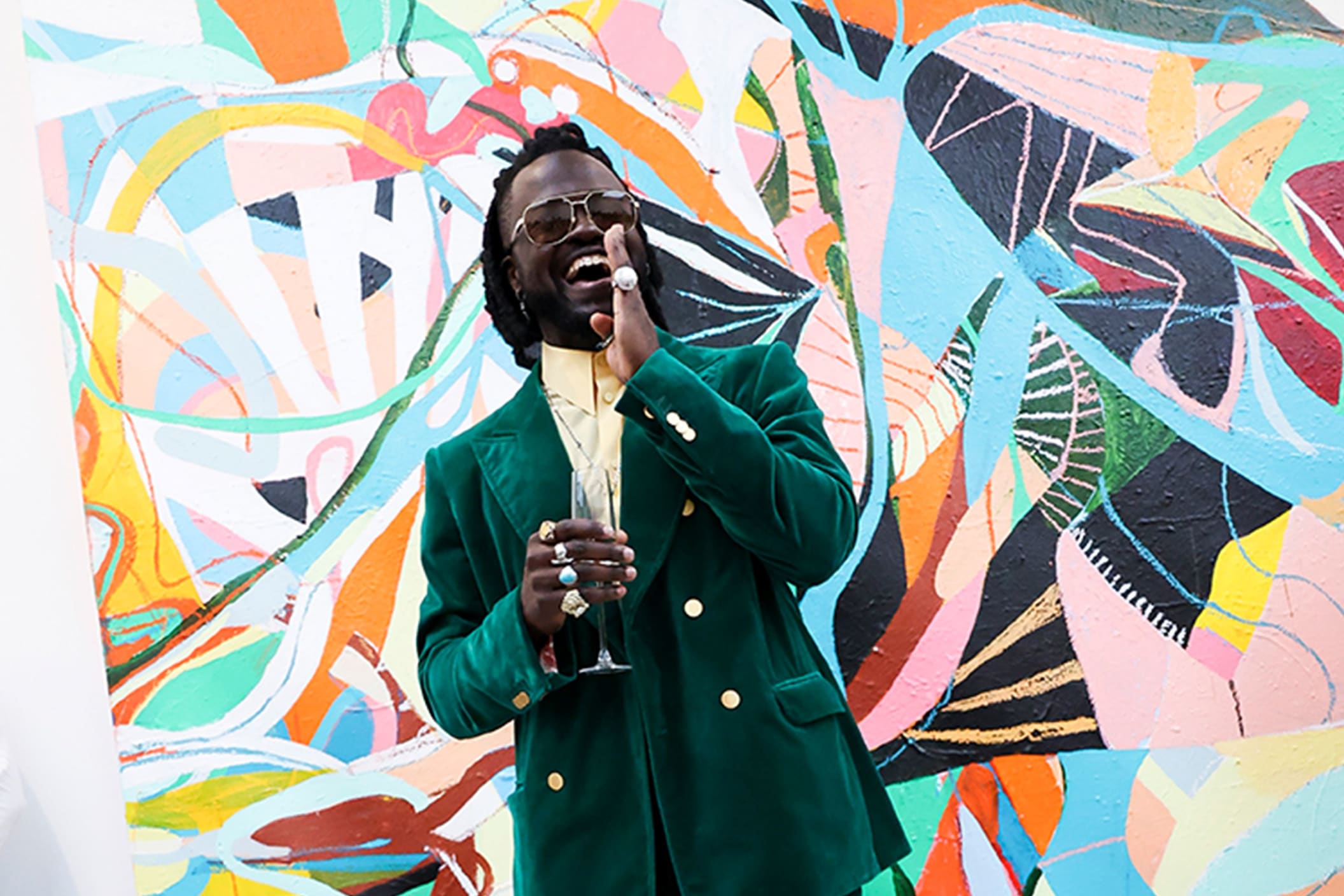 Photo by Matt Chung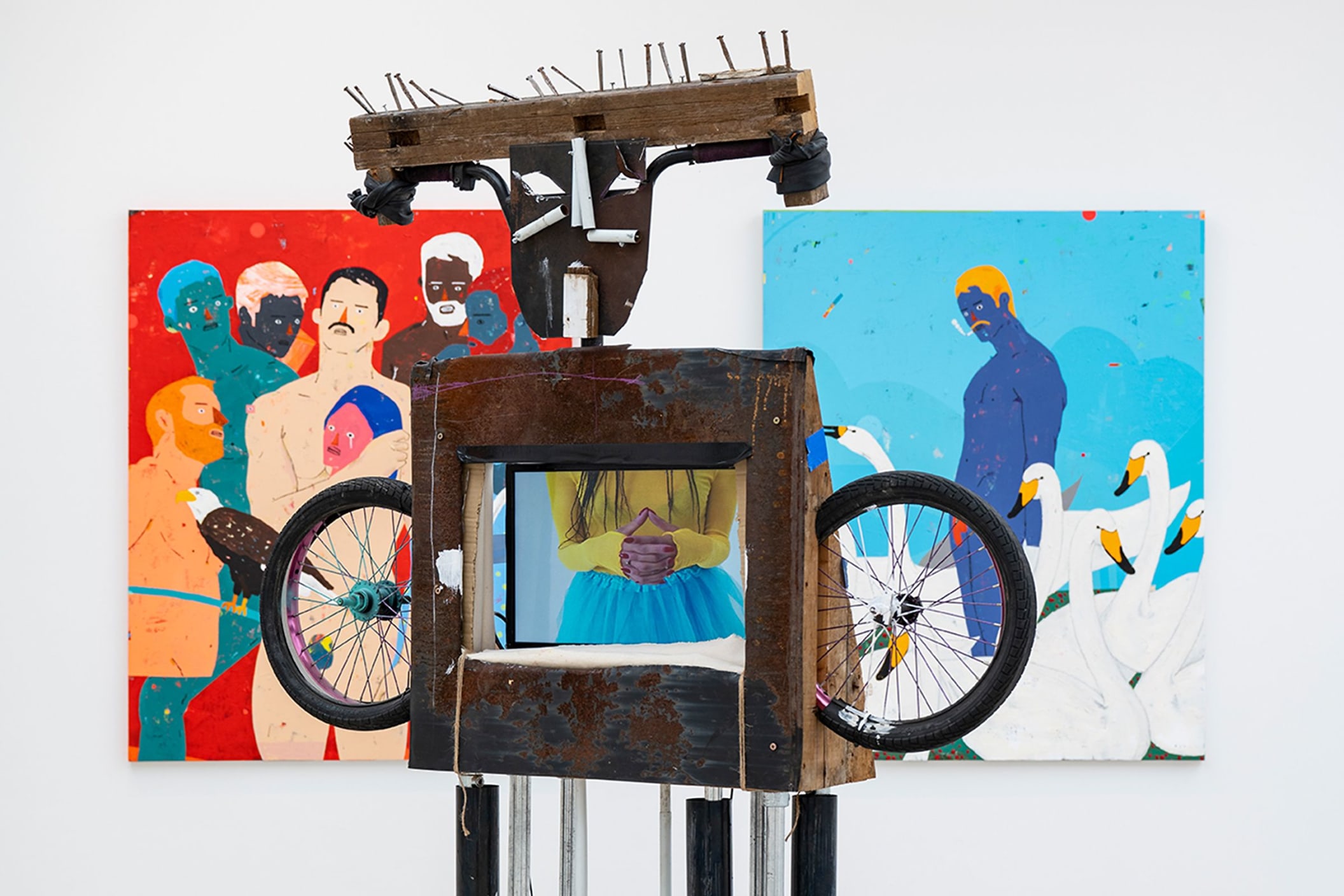 Photo by Damian Griffiths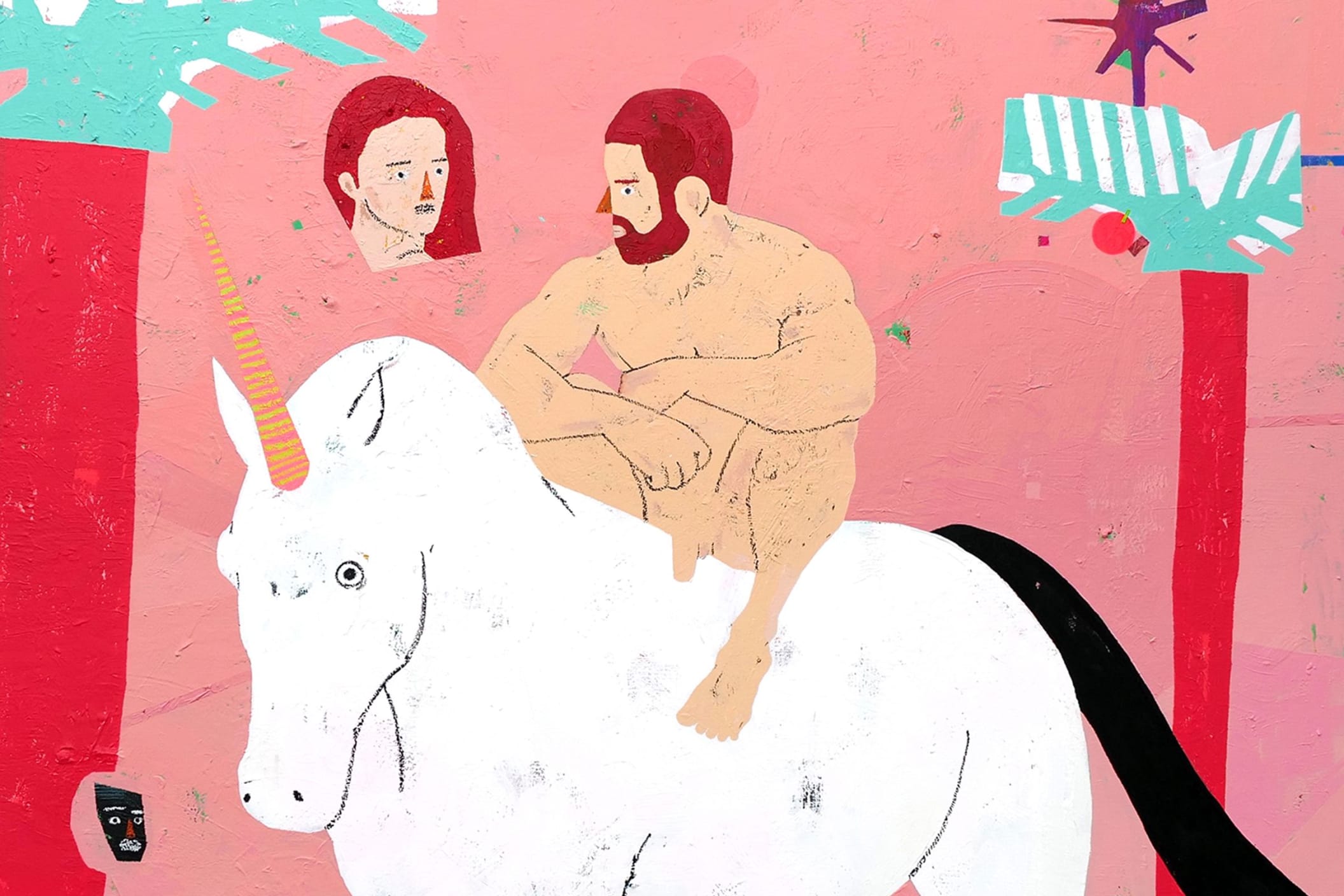 Photo by Damian Griffiths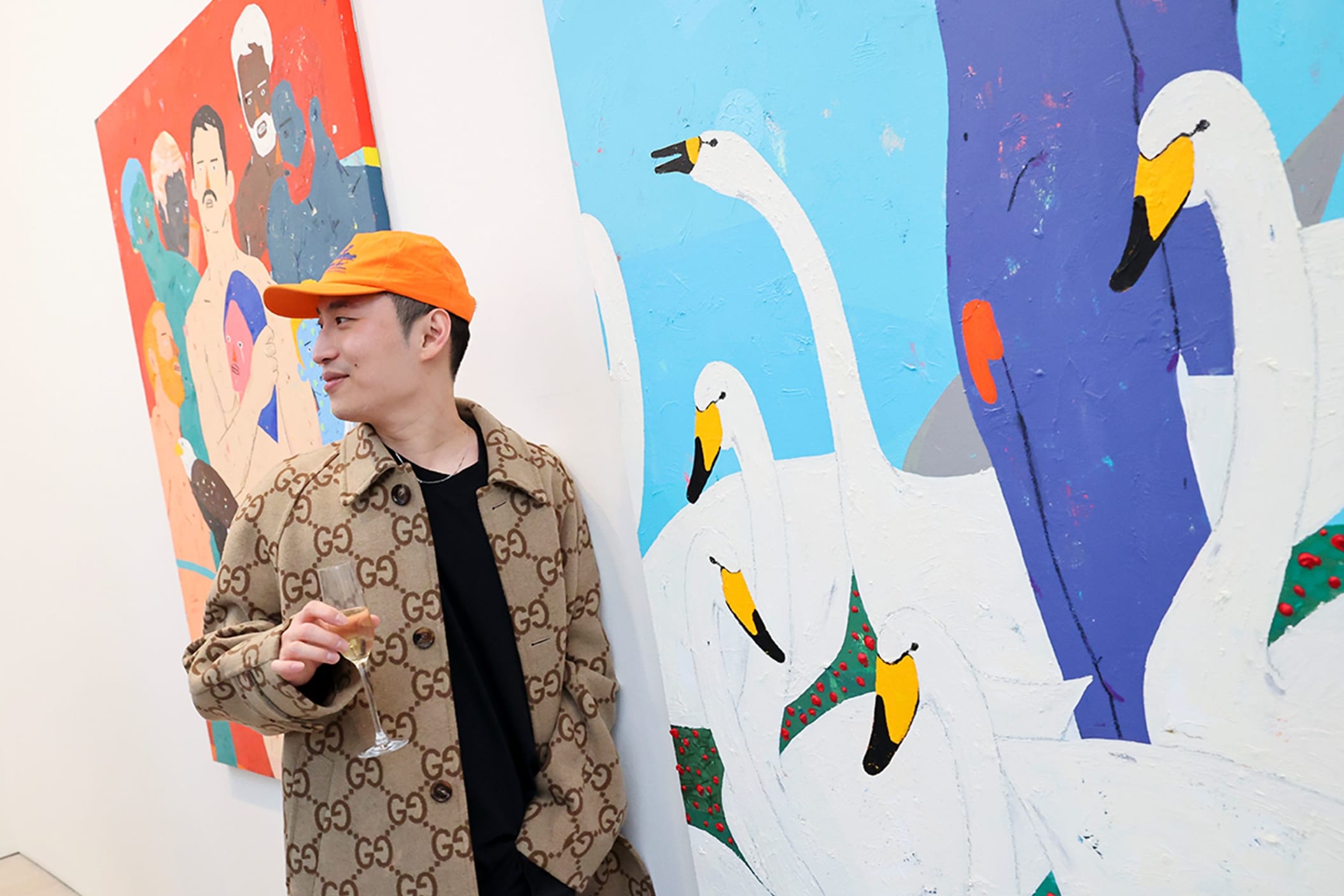 Photo by Matt Chung
Scroll for an extra dose of art and culture news, curated for you by woo
Google calendars at the ready: these are the exhibitions, design events and book launches you're going to want to check out before the start of the new year…
Tschabalala Self, Home Body, Pilar Corrias, London, UK
you are missing out on some content here because you rejected our cookies. want to change that?
Don't miss your chance to catch Tschabalala Self's new solo show, Home Body, which continues at Pilar Corrias, London, through December 17. Taking over both gallery spaces, the latest exhibition by the Harlem-born artist is a vibrant exploration of the home. Conceived by the rising American talent as "a site for personal expression and performance", the domestic space recreated within the walls of Pilar Corrias presents viewers with a multimedia investigation into identity, gender, intimacy and more. Attesting to Self's skilful versatility in working across painting, drawing, sculpture, textile crafts and functional art, the artworks on display draw on "the tensions at work in domestic settings" to raise awareness of how socially-imposed gender roles and dynamics affect our everyday experience of those spaces. In Home Body, anonymous male and female silhouettes are the protagonists of an intimate narrative that plays out in a subtle exchange of looks between the subjects inhabiting the artist's canvases. Alongside large-scale paintings are beautifully carved wrought iron chairs and tables as well as sculptures that turn Pilar Corrias into the perfect living room for an artsy afternoon tea.
MSCHF, No More Tears, I'm Lovin' It, Perrotin, New York, US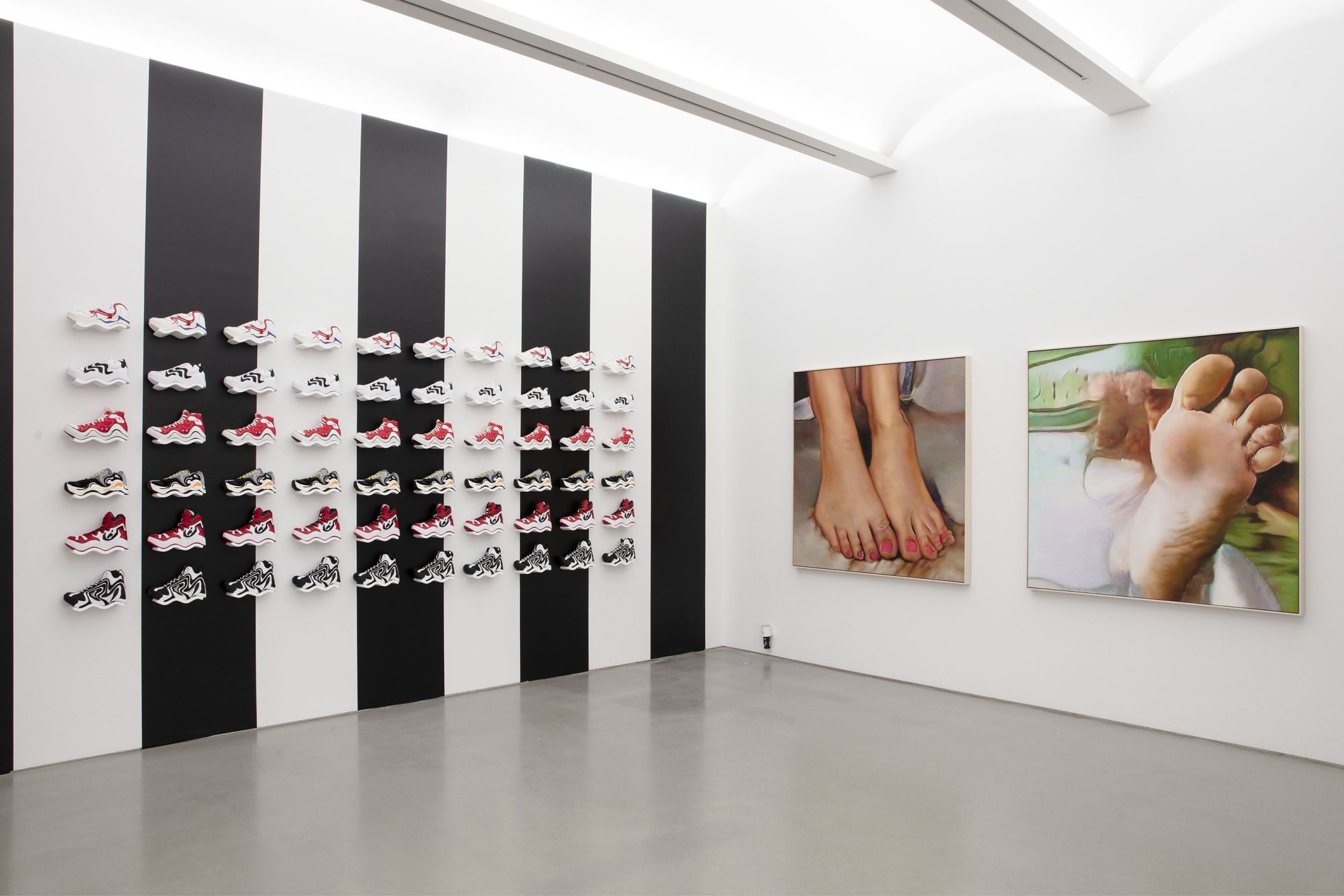 MSCHF: No More Tears, I'm Lovin' It. Installation view courtesy of Perrotin
New York's Perrotin gallery brings together the first-ever showcase dedicated to the work of Brooklyn-based conceptual art collective MSCHF. Following the drop of their "eat the rich" popsicles – iced treats modelled after billionaires including Elon Musk, Jeff Bezos and Mark Zuckerberg – No More Tears, I'm Lovin' It reasserts the collective's desire to "expose the absurdity of our cultural, political and monetary systems" by immersing the audience in a thought-provoking art experience. On show until December 23, the exhibition invites visitors to interact with the different sections of an MSCHF-designed strip mall where artworks are sold as merchandise, sneakers serve as investment vehicles and video games are exalted to fine art status. Created as a means of playfully unveiling the inner workings of celebrity, authenticity, privacy, value, branding, and censorship, the pieces on display are as bizarre and openly controversial as they sound. From AI-generated feet pics to BTS In Battle – a videogame reimagining of the acclaimed Korean boy band's mandatory military service; passing through a 3D model of Jennifer Lopez and a chopped-into-pieces Damien Hirst, No More Tears, I'm Lovin' It faces us with the nonsense of today's post-truth world, where anything can be sold so long as you are given a reason to buy it.
Leah Clements, Insomnia, South Kiosk, London, UK
you are missing out on some content here because you rejected our cookies. want to change that?
As someone who cyclically suffers from anxiety-induced sleep paralyses, discovering a whole body of work that aims to unpack the emotional and psychological aftermath of that experience feels at worst comforting, and at best deeply refreshing. Launched at London's South Kiosk gallery on December 2 and titled Insomnia, the new solo show by multidisciplinary artist Leah Clements delves into the largely uncharted territory of insomnia-related sleep phenomena by capturing their impalpable essence through grainy photography and vocalised image descriptions. Imbued with a purposefully ambiguous, haunting feel, the nocturnal shots currently on display explore "the surreal or paranormal side of being estranged in one's own home". Visualising the liminal space that characterises such insomnia-triggered states – a space where hyper-alertness and loss of consciousness coexist – Clements engages the public in a collective experience that dismantles the obstacles erected by physical and mental illness while also fostering mutual understanding. Open through January 29, 2023, Insomnia also offers an insightful public programme of reading sessions, talks, workshops, and other collateral events.
Have we met?, Bi-City Biennale of Urbanism/Architecture (UABB), Shenzhen, CN
you are missing out on some content here because you rejected our cookies. want to change that?
Originally developed as the official Dutch contribution to the 23rd Triennale Milano, an international exhibition with a focus on architecture, design, culture, and their overlaps, Have we met? is a cross-disciplinary showcase on display at Shenzhen's Bi-City Biennale of Urbanism/Architecture (UABB) until February 25, 2023. A multimedia rendition of this year UABB's overarching theme, 'Urban Cosmologies', the exhibition strives to disrupt the traditionally accepted view that sees the earth as the natural target of human exploitation. Conceiving the planet as a microcosm composed of all the plants, microbes, humans, and other species living on it, Have we met? embodies the urge for a change of perspective in light of today's environmental crisis. Taking an urban block in Rotterdam, a regenerative farm in the rural east of the Netherlands and an abandoned North Sea oil rig as well as the very site of the exhibition as its case studies, the showcase draws on the insights provided by these four ecologically diverse sites to understand "what attitudes, organisational tools and technologies are necessary to recalibrate the relationship between humans and non-humans". The result is a fascinating experience that, spanning art, design, agriculture, data and marine sciences, shows us what the world could look like in a non-anthropocentric future.
Bassam Al-Sabah, IT'S DANGEROUS TO GO ALONE! TAKE THIS, The Douglas Hyde Gallery of Contemporary Art, Dublin, IE
you are missing out on some content here because you rejected our cookies. want to change that?
Bassam Al-Sabah's latest solo show, IT'S DANGEROUS TO GO ALONE! TAKE THIS, will transport you to a different dimension. Running at The Douglas Hyde, steps away from Dublin's Trinity College, between December 2 and March 5, 2023, the exhibition relies on some of today's cutting-edge technologies to present viewers with a computer-animated fantasy dreamscape that brings the curtain down on the outer world as we know it. Through a new series of sculptural artworks and an exclusive CGI film, the artist paints a universe where "selfhood and queer possibility intersect", rethinking outdated conceptions of the body, gender and masculinity via unexpected transformative glitches. Looking at those glitches as "forms of discontent and unravelling", Belfast-based Al-Sabah leverages their unpredictable, ever-changing essence to take viewers "through a spellbinding journey of metamorphosis and fluidity". This futuristic reworking of videogame aesthetics is key to the artist's practice: in previous works, Al-Sabah – whose family was forced out of Baghdad after the Iraq War – employed this technique to explore displacement through a reinterpretation of the Japanese anime cartoons that were aired across the Middle East during their childhood. In this new show, the artist prompts the audience to embrace the chaotic energy that permeates the exhibition as a metaphor for how "we live and experience the digital and real world".
Then There Was Us Magazine's ones to watch 2022 edition, AND 2022, published by Public Source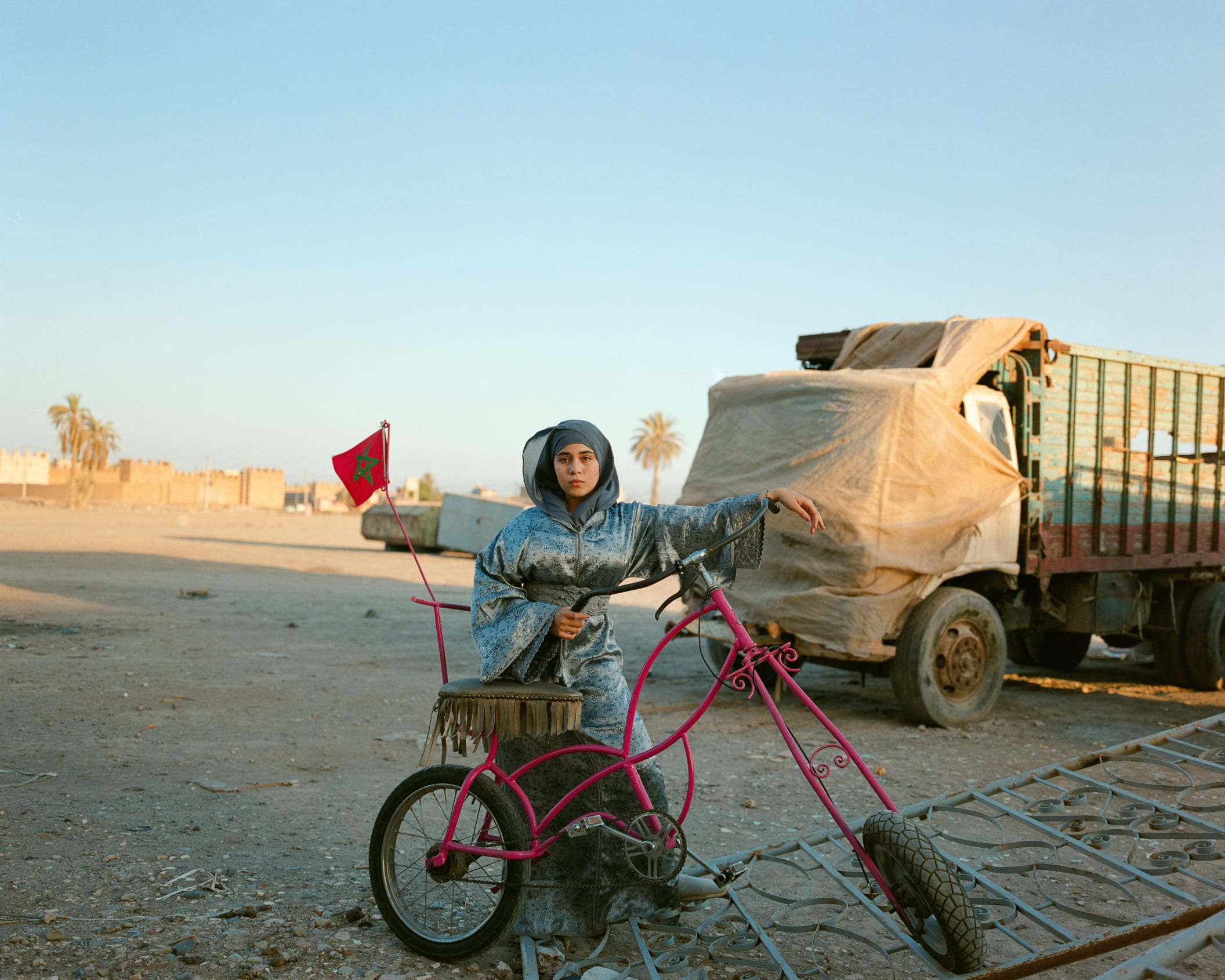 Image Henrik Ljusberg / AND 2022, published by Public Source
Then There Was Us Magazine's new annual book, AND 2022, offers an extensive overview of the documentary and portrait photographers that are reshaping the international photography scene one snapshot at a time. Founded in 2018, Then There Was Us is on a mission to "champion, empower and amplify the voices that often go unheard" through online content, printed publications and collaborative projects spanning art, fashion, sport, events, music, people, places, culture and more. In AND 2022, their latest release, they bring together a multifaceted collection of imagery lensed by 52 emerging image-makers from all across the globe. Developed as a comprehensive visual compendium attesting to a shifting photographic culture and "a change to the way photography is produced, shared and consumed", this carefully crafted volume is emblematic of the fight for a truthfully inclusive creative industry; a place where everyone story is worth being told and listened to. Published by Public Source, the creative studio behind Then There Was Us, AND 2022 makes the perfect Christmas gift for those wanting to look back on the past year through the eyes of a new inspiring generation of visual artists.