How Bella and Gigi Hadid got their half-shaved hairstyles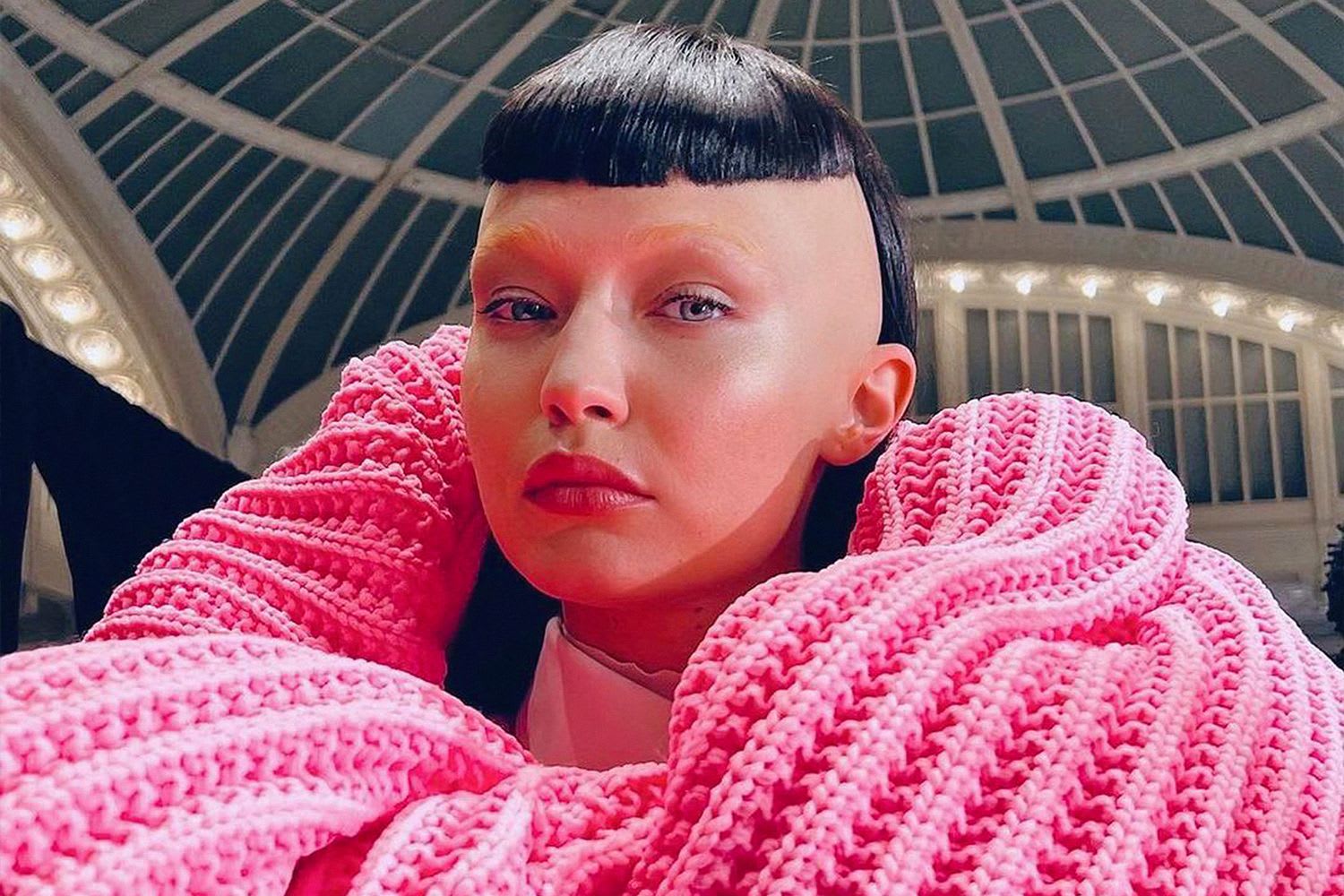 The supermodel sisters showed off Blade Runner-esque looks on the runway for Marc Jacobs – here's how the stylists did it
image via instagram (@gigihadid)
words Eve Walker
Mad Max and Blade Runner eat your heart out – Bella Hadid's extreme new hairdo was the focal point of Marc Jacobs's autumn 2022 show. The presentation's hairstylist Duffy shared on Instagram how exactly the team of stylists and prosthetic artists created the striking look.
Bella took to the runway at the New York Public Library in a voluminous vinyl onyx ball gown, with coal-black hair that was styled dead-straight, super cropped bangs and a head seemingly shaved completely off along the sides. Sister Gigi Hadid shared an equally punky, dystopian look of her own for the show, captioned "Anything for Marc 🪒".
A video Bella shared on Instagram shows multiple stylists working on her flesh-coloured bald cap, changing her usually flowing brunette locks into this punk inspired 'do. To complete the vibe, the Hadid sisters' eyebrows were bleached, too.
Makeup artist Noël Jacoboni, who worked as the key SFX makeup artist for the show, created the models' custom bald caps. Jacoboni also shared a peek at the transformation process on Instagram.
"Today was the perfect marriage of my ability to do a bald cap as well as work for one of my favourite designers with some of the top models in the industry," she wrote in the caption.
you are missing out on some content here because you rejected our cookies. want to change that?
After the show, Marc Jacobs revealed on Instagram that the theme was "choice". He wrote: "Choice. Amidst an ever-changing landscape of resources, unexpected obstacles and a world feverishly digitising new standards of reality, my sentiment is unwavering - creativity is essential to living.
"We share our choices in contrast to the ongoing brutality and ugliness of a world beyond our insulated but not impermeable walls."
you are missing out on some content here because you rejected our cookies. want to change that?
If your knowledge of the modelling world is limited to America's Next Top Model, you'll at least know that extreme chops and makeovers are essential to the working model. Models cast in fashion shows around the world can expect to bleach some brows, chop some locks, stamp a label's logo on their face. You wanna be on top?