Here's Why Everyone's Watching Old Enough on Netflix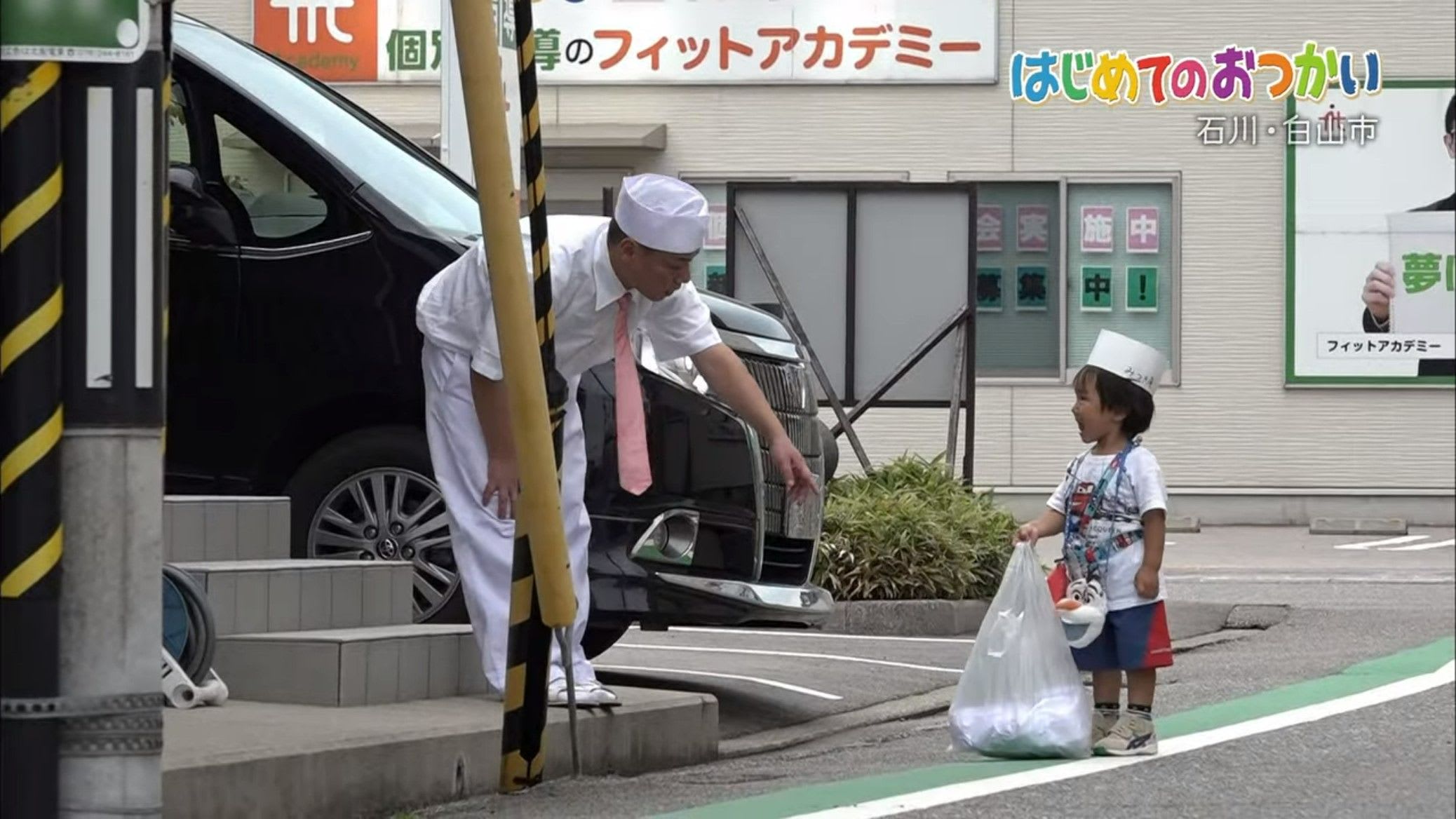 This docu-series about Japanese toddlers running errands is the show you didn't know you needed
Following toddlers, while they set off to run errands seems like a pretty random premise for a reality TV show. Yet the Japanese hit docu-series Old Enough on Netflix has already seemed to win the hearts of audiences across the globe.
Nestled amongst all the endless scrolling of Netflix originals and wacky true-crime documentaries, Old Enough feels like a breath of fresh air. While the show is new to the streaming service, it has been on screens in Japan for the last three decades. The stripped-back 10-15 minute long episodes secretly follow the tots, some living in rural countrysides others in big cities, as they take on mini-adventures on their own for their family.
Something that feels relatively small for us adults like popping to the local shop for some flowers becomes an epic quest for the kids, some of whom are as young as 2 years old – it's hard not to get completely invested in their journeys. We watch as the kids tell white lies, get a little lost, and struggle to remember what they're meant to be doing in the first place, but ultimately Old Enough displays that toddlers are probably far more capable than we give them credit for.
While in the UK, young kids aren't allowed to be out of earshot of an adult without expecting a visit from social services, the culture for young children in Japan seems worlds away. It's pretty normal for children to spend time on their own, and public safety seems to be far higher in a way that seems unimaginable over here.
you are missing out on some content here because you rejected our cookies. want to change that?
That's not to say their parents don't get emotional or worried watching their children waddle off alone for the first time, even with the routes being checked by them and the production team prior, it would be near impossible for any parent not to feel a little dread.
"He'll come back won't he?" asks one teary mum after her son Yuta sets off home from the mandarin orchid to make some juice from the fruits. "It's his first time doing it so I was worried." Yuta on the other hand, cheerfully hums with not a care in the world as he walks back home. However, he soon gets distracted from the task at hand and decides to play with the dog and his tractor instead.
After the news that Netflix, along with other major streamers, is experiencing a dip in subscribers, perhaps more shows like Old Enough hold the answer to retaining audiences. You can't help but smile, as the youngsters get ingredients from the shop or drop bits and bobs off at a neighbour. It's a heart-warming glance into the secret life of children and a wonderful insight into Japanese culture through the eyes of these kids. Ultimately it's a reminder that we're all probably far more similar than we are different.