Heartstopper's costume designer on Elle's evolving style, Tao's makeover and Nick and Charlie's comfort clothing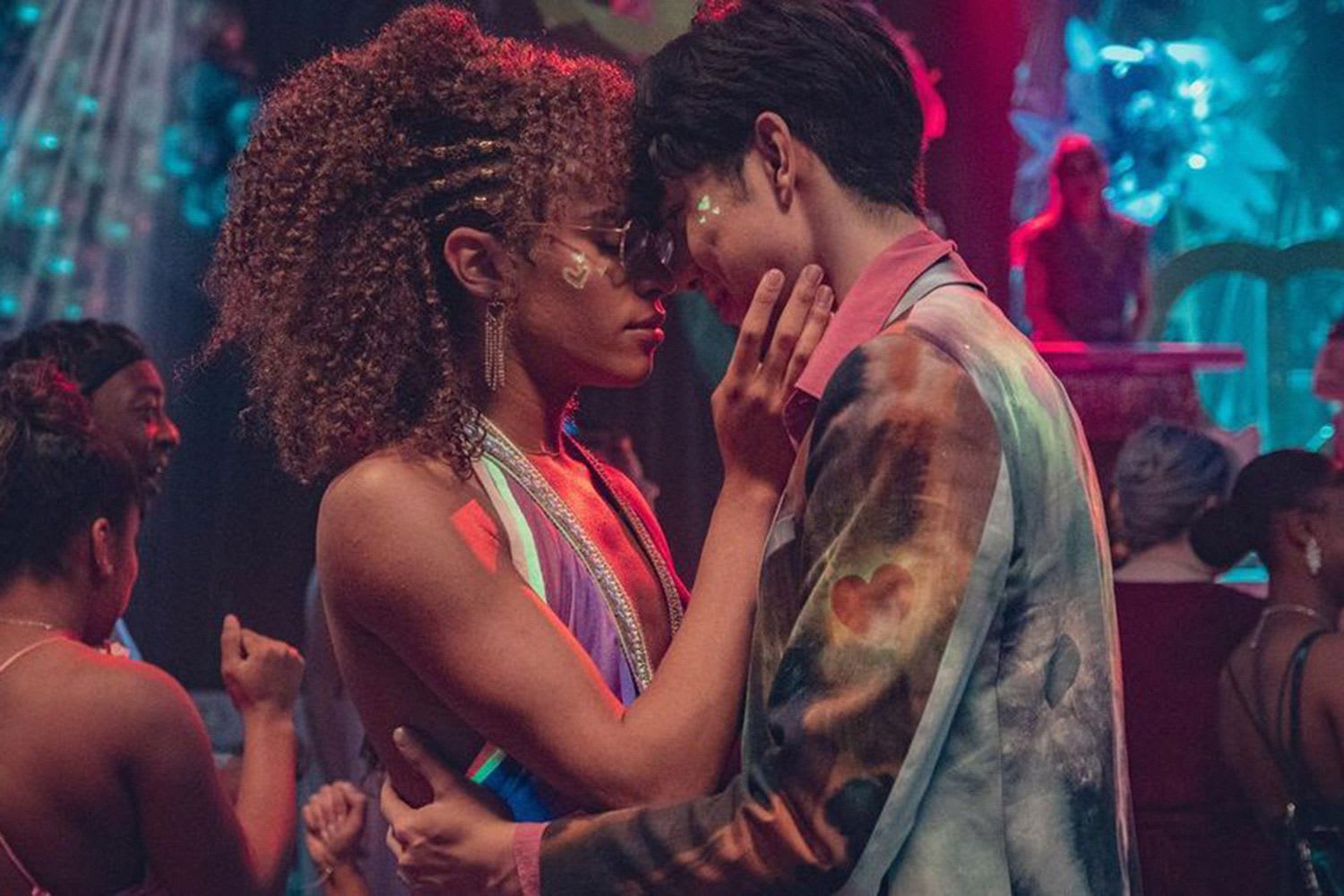 In conversation with Adam Dee as he breaks down the styling for the characters on Heartstopper Season 2
image Heartstopper via Instagram
words Darshita Goyal
So many TV shows about young adults have been judged by their ability to shock and intrigue. While Euphoria, swathed in toxic angst and drug abuse, can make viewers' stomachs churn, Sex Education, with its lighter, more humorous tone forces you to gently face the often grim realities of figuring out sex and expression as a late teen. The fashion trends that emerged from these shows reflected this sentiment with maximalist glitter makeup, cut-out mini dresses and edgy leather jackets. So when Heartstopper premiered in 2022, with its magical, dancing doodles and earnest emotions, hungry-for-innocent-love viewers drank it all up in one sweet slurp. With careful curation, Adam Dee, the costume designer on the show translated this wholesome feeling into the style of the characters as well.
Cosy knits, easy baseball tees, quirky printed shirts and denim cutoffs make up a big chunk of the wardrobe, conveying the show's sunny and chaste high school romance. A year later, the gang of misfits is back with a new season, only this time they have each other. Nick Nelson, played by Kit Connor, and Charlie Spring, played by Joe Locke, are out to their friends and family — at least the ones that matter. They spend school days sneaking in gentle kisses at the library, and get together in the evenings for long bear hugs and to play on the Xbox. Through doodles of crackling sparkles and little heart bombs, the show sees viewers hold their breath as once platonic besties, Elle Argent (played by Yasmin Finney) and Tao Xu (played by William Gao) debate whether they can be together romantically.
Even though the new episodes pick up right where the first season left off, the gang of queer besties appear more comfortable in their own skin. Having worked on shows like Eastenders and Deep Clean, Dee pitched for Heartstopper the moment the role went live. The costumer tells woo, "There was a very brief description about it being on young people from the LGBTQIA+ community and it sounded like something I would love to do." After the success of season one, Dee hoped to style the characters in a way that captures their growth. For instance, Elle, who was previously enveloped in chunky jackets, decides to embrace her love for fashion. There's an array of mesh dresses, cropped baby tees, mini skirts and little ditzy dresses.
Similarly, as Imogen Heaney (played by Rhea Norwood) becomes more confident, she goes all-out with her style. On a class trip to Paris, she wore a bright pink tweed skirt set with a beret while her classmates dressed in printed tees and denims. In contrast, previously Imogen tried to camouflage with her friends hoping to fit in. Adapted from Alice Oseman's best selling graphic novels of the same name, the Heartstopper books have a deeply dedicated fandom, and some costumes in the show are a direct recreation. Below, Dee tells us what inspired his styling choices, whether a character's costume should reflect their changing identity and what shaped the gang's banging Paris wardrobe.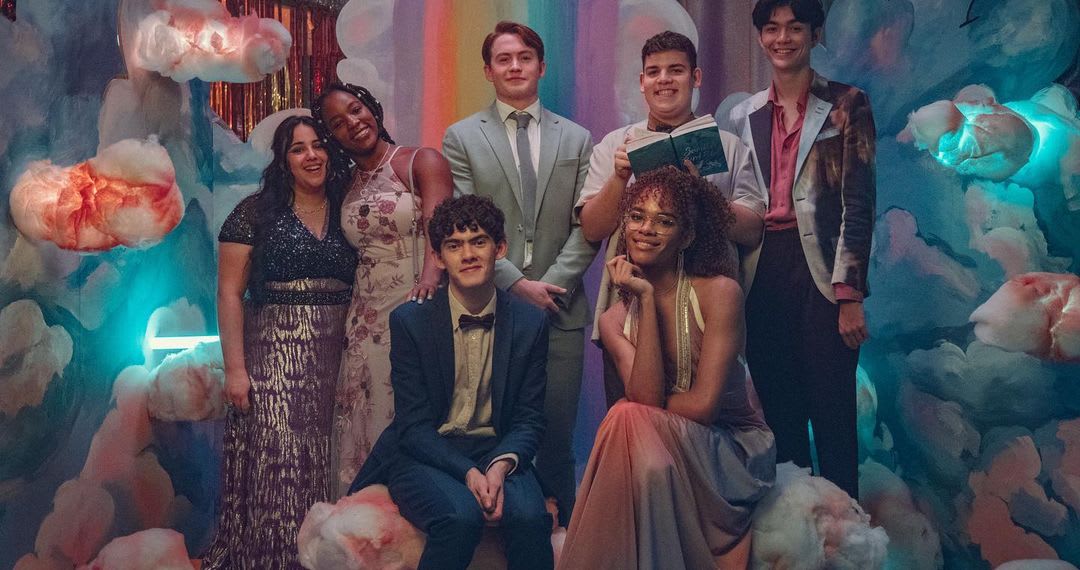 In season two, the characters are no longer social outcasts, they've found their own gang of queer friends. How does this influence the styling?
Adam Dee: Obviously, there are big moments like Paris in season two where the characters go through a lot, but there's points in the first season as well, where there's growth and we start to see some of these changes in their looks. With Elle, when we started her off at school, it was about fitting in and trying hard not to have too many eyes on her. So the coat she wore then, I really don't think she would wear that now. Through the first season she gets a bit stronger and then in season two, she has these friends who help her become her authentic self, and this gives her the freedom to think about her own style. At the bonfire party, the art college and even in Paris, her fashion starts to reflect the wider world that she's experiencing. Even with Isaac, a lot of his style was something that Tobie (Donovan), Alice (Oseman) and I worked on together, his clothing definitely gets bolder as he becomes more sure of himself. We see this towards the end with his prom outfit, it's not the standard off the shelf look that regular lads might wear but it's something Isaac really loves and is happy with.
Elle's personal style evolves by leaps this season, can you walk us through the changes in her outfits and what inspired them?
Adam Dee: I was talking to Alice about Elle's fashion, and in the graphic novels it really comes through that she loves making clothes. Her outfits seem to reference the 1970s, so that was our starting point. It was about experimenting with these vintage silhouettes and tapping into the idea that Gen Z are into sustainability and thrifting, and really like experimenting with clothes to make it their own. That's why there's these floral prints, oranges, greens and browns that were popular in the '70s. Similarly, the pink mesh dress that Elle wears to the art show was from an acclaimed vintage brand; we loved how strong it was but there was something missing. We experimented and tried different layers to go under it but it felt frumpy, and then, I just happened to have a body con glitter dress from my own vintage stock which really changed the whole look. Yaz (Yasmin Finney) was just walking differently in it and it felt really empowering to bring those vintage and modern elements together in that outfit. Again with prom, it was a dress inspired by Halston, this fashion designer from the '70s who had an amazing play with fabric. It was an ode to the whole Studio 54 era and it just felt like that would be a time that Elle would be interested in, maybe she found the dress and decided to alter it to be more her.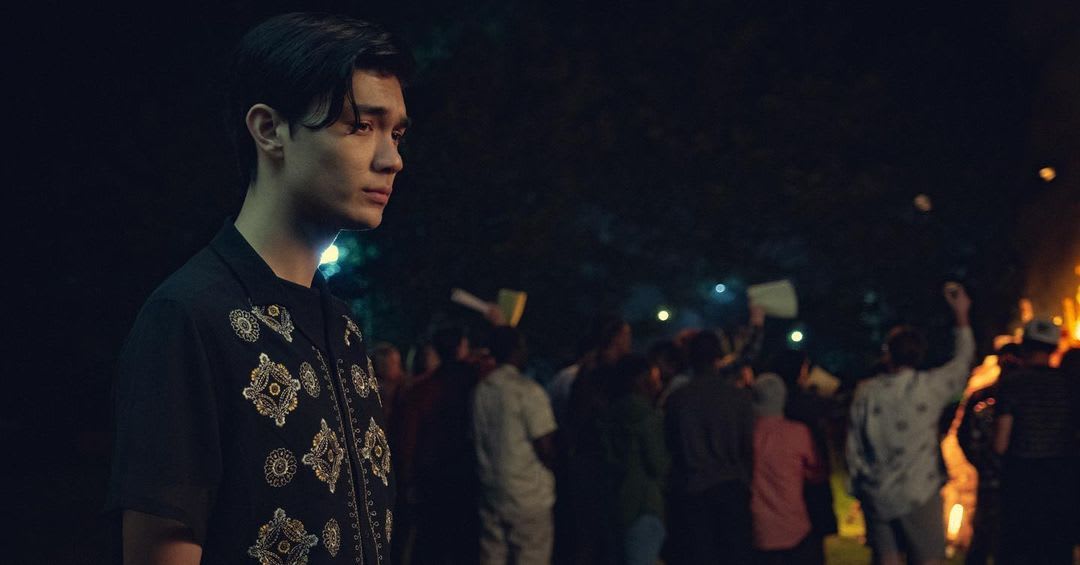 Before Tao asks Elle out on a date, he goes through a style transformation. Can you tell us why you chose these specific styles for post-makeover Tao?
Adam Dee: Tao had a fairly strong look in the first season as well, he was quite bold with the colours and prints that he chose. But in the second season, of course, we have this transformation scene before he tells Elle how he feels. To understand that, we have to look at another scene first — there's that really cute flashback where you see young Tao and Charlie in the first year of school, and Tao says to Charlie, "have you seen Romeo and Juliet? It's one of my favourite films." So the shirt that Tao wears post the makeover was kind of a reference to the film, the costume design from Romeo & Juliet was so memorable and I wanted to bring that in. The kind of embroidery on the shirt as well as the tailored trousers go back to that style. I was also looking at the idea of Tao being super into world cinema and visuals, you know like Wes Anderson and similar classics, and I wanted his style to reflect a knowledge of that world. While I was doing this, I was conscious of keeping his fashion young because the actors are already playing slightly younger than they are in real life, and the way that they dress would play into this more. That's why I chose brighter colours to help with that.
Let's talk about the trip to Paris! What did you want to do differently with the gang's style when they went on this big holiday?
Adam Dee: For Paris, there's this thing that when you go on a holiday you curate all your best outfits, when you go down for dinner, you change into something that makes you feel amazing. That element comes into all of their styles on the holiday. Imogen is a bit of a chameleon throughout the show, like during the rugby match she wears a striped top to match Nick. Then when she's with Ben, she slightly matches his choices in jackets. But when she gets to Paris, she goes all out. She wants to dress her best and look great, and that's what she does. You see Darcy wearing an I <3 Paris sweatshirt because in the graphic novels, there's a scene where she goes and buys this hoodie.
I think these references are very important for the fanbase because they're so familiar with it and recognise them immediately. For some people, there's this idea of how you should dress but Darcy is happy being in a pair of boy's shorts and a hoodie. She's just happy being herself and doesn't care much about style beyond that, I think that's quite an important part of her character. And I think with everyone, we really ramped up the colour in the costumes for Paris to symbolise them opening up into this bigger world. Previously, we're always in school or little local hangouts and then they enter this wider more magical experience and their clothes really reflect that shift.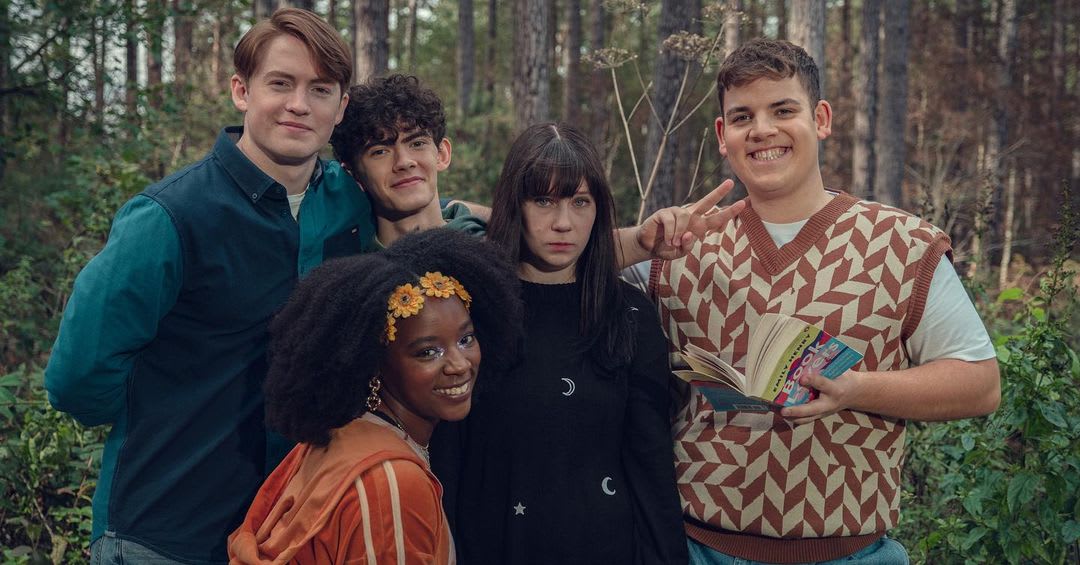 As Nick and Charlie become more comfortable in their relationship, how do their costumes change?
Adam Dee: In season one, sometimes Nick and Charlie may be dressing to impress each other like at the party or the cinema. In the second season, they're more relaxed with each other, and the form and fit of their clothes doesn't have to be so tight anymore. They're just really comfortable around each other and they hug a lot. I think Charlie's clothes have been a bit of a comfort blanket for him, all of his knitwear is in some way his armour. And Nick is almost like this big visual hug. The hoodies he wears are actually like a hug and so when Charlie steals his clothes it's like he's carrying Nick around with him. Also, Nick has a freer way of dressing now, in the first season he was more fussed about what the lads might think of him.
One of the highlights of this season was seeing Isaac discover his asexuality. Did this development influence the way you styled him?
Adam Dee: Not hugely, really. When you're a young person there's enough pressure on how you look and how you dress, you know with fitting in or what you would wear on school days out. Once you add in gender identity, sexuality or expression, there's more emotion involved in how you express yourself in your clothes. There's a really nice line in the show that Naomi says to Elle about being at art school. She says, "I don't have to be the trans girl anymore, I can just be Naomi." I think when you're coming to terms with your sexuality and finding how to be comfortable with yourself, you don't necessarily have to show that in your clothing.
With pride, every store now sells some kind of merch every year. Although these symbols exist, it's not necessary for someone to dress head to toe in a rainbow flag. Early on in my research for season two, I looked at all the different flags, the bisexual flag and the asexual flag, too. I included elements of those colours in the styling and although my intention wasn't to show them explicitly, I think they fit in quite well with the Heartstopper colours.
Watch Hearststopper Season 2 on Netflix now.