New exhibition celebrates the kaleidoscopic hues of London's design community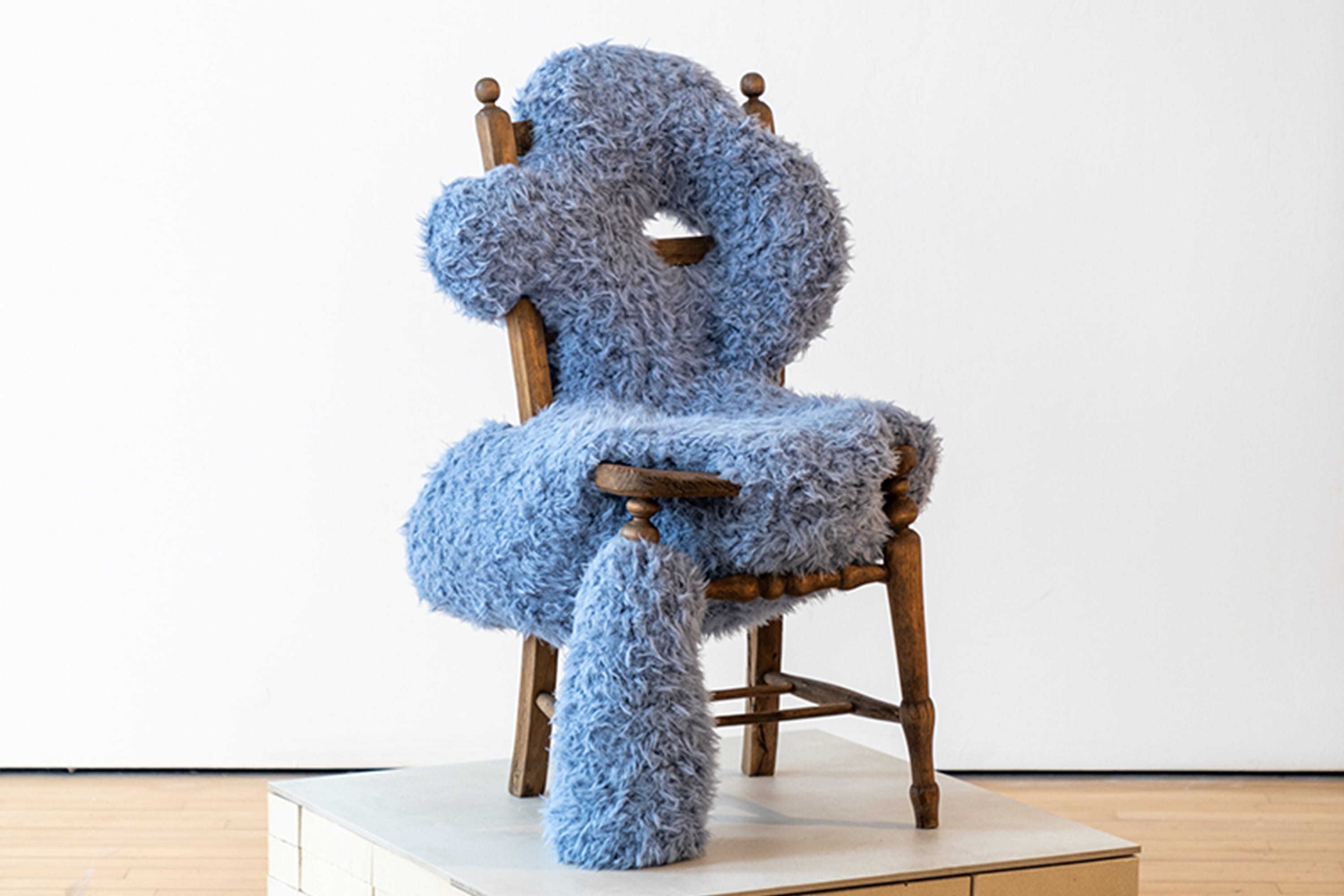 A transformed church hall in Peckham has exploded in colour for a weekend design event
image Staffordshire Street Sudios x Fels
words Eve Walker
Presented by Fels and Staffordshire Street Studios, In The Direction Of Colour has transformed a one-time church hall in South-East London into a designer's dream. The group exhibition is showing pieces from 13 London-based designers and studios, all of whom use colour in innovative ways throughout their work.
Writing in a press release, a representative of Staffordshire Street Studios said; "Be it a central tenet to their practice as a whole or a specifically informed project, varying approaches to materiality, process, and finishing are exhibited as a colourful reflection of London's vibrant design community." Basically, if you dream of decorating your room with all of the colours of the rainbow, this is one for you.
From fluffy chairs to quirky lamps, the wares on display are seriously social media-friendly and also happen to be housed in an equally stunning venue. The gallery space may be newly renovated with white walls and wooden floor boards but back in 1833 it was first built as a Methodist Hall. Nowadays, the building still retains some gorgeous original features, including large paned windows and six pillars framing the space.
The highlights from the exhibition itself are plentiful and varied. We were struck by British-Canadian industrial designer Philippe Malouin who shows his "I-beam" pedestal table crafted out blue powder-coated steel. Elsewhere, self-taught designer and maker Rio Kobayashi puts a wooden chair from his "Mikado" series on show, which the designer based on the markings seen in a game of pick-up sticks.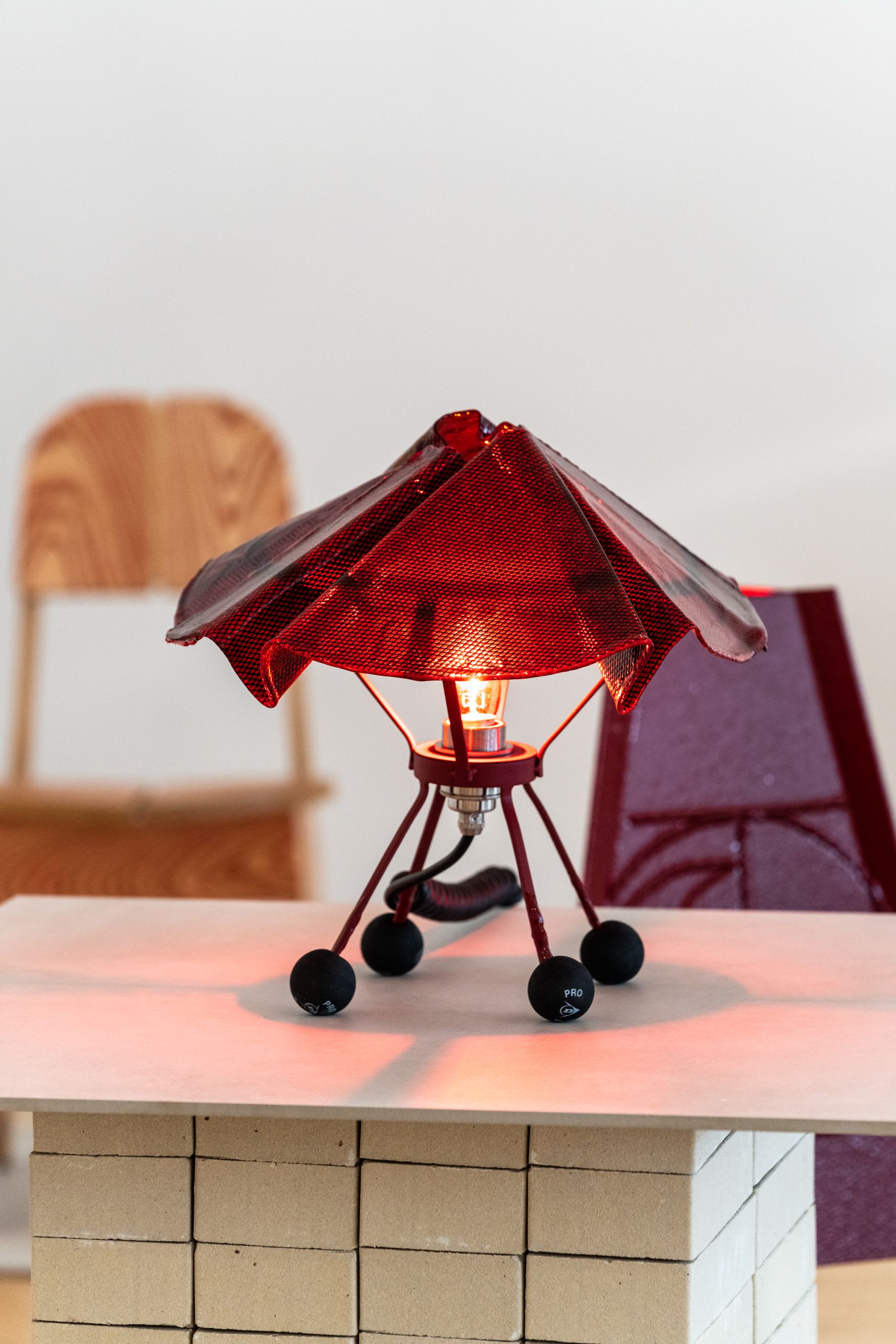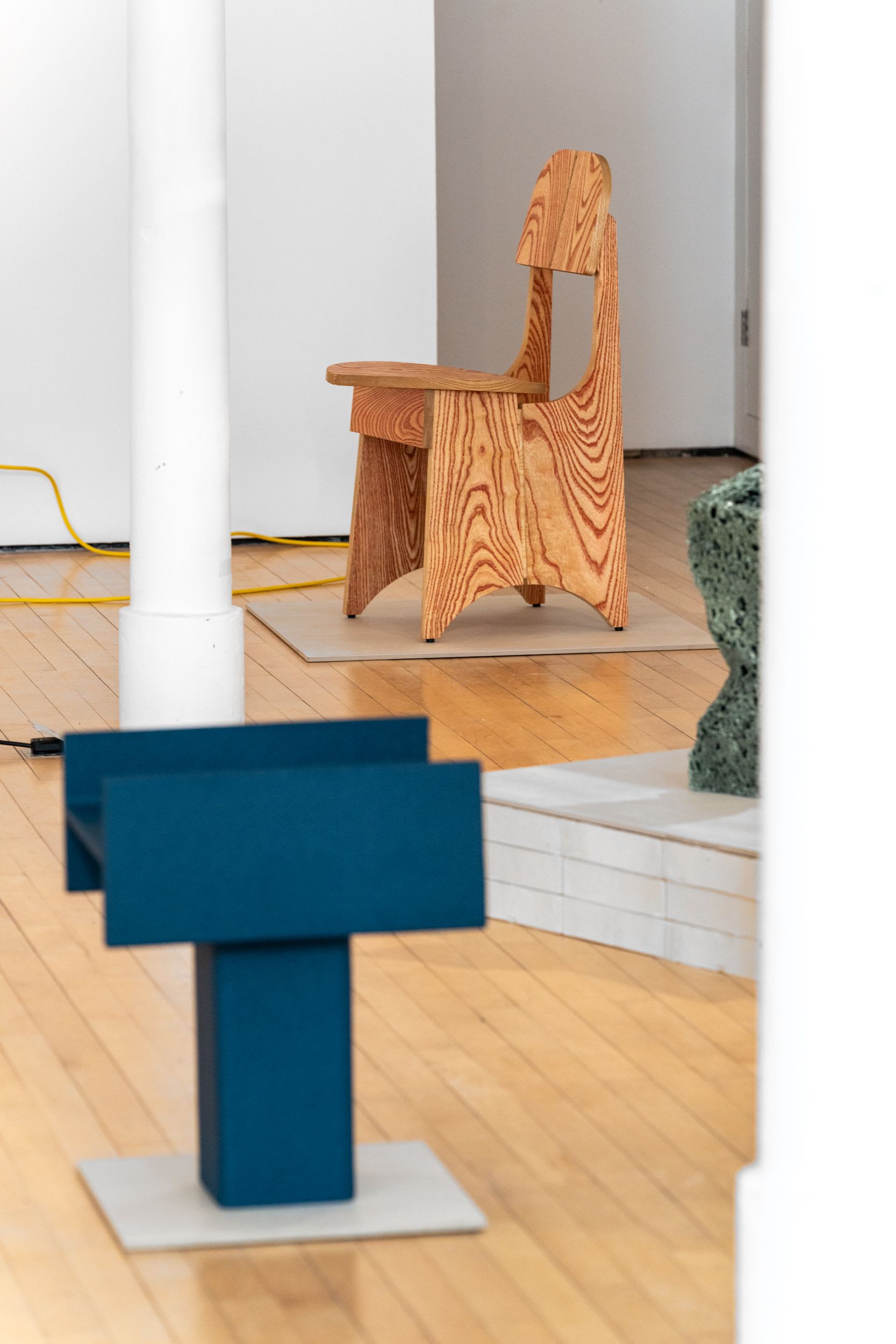 A sense of play underscores the work from many of the designers on display. Case-in-point, London-based industrial and product designer Charlotte Kingsnorth's chair is given the tongue-in-cheek name "Fuzzy Hi!breed_" after the blue faux fur draped over the piece.
Not that size always matters, but the largest piece in the show is a daybed designed by established multidisciplinary designer Bethan Laura Wood, with bright, patterned upholstery paired with a green metal frame. Other designers showcasing their work include: Andu Masebo, Jaclyn Pappalardo, Jan Hendzel Studio, Lewis Kemmenoe, LS GOMMA, Marco Campardo, Studio Furthermore, Theodora Alfredsdottir and Tino Seubert.
Oh, and we forgot to mention the best bit – it's free!
In the Direction of Colour is on show at Staffordshire Street Studios, Peckham until July 31. Book your free slot here.