Ancient worlds are being uncovered by extreme heat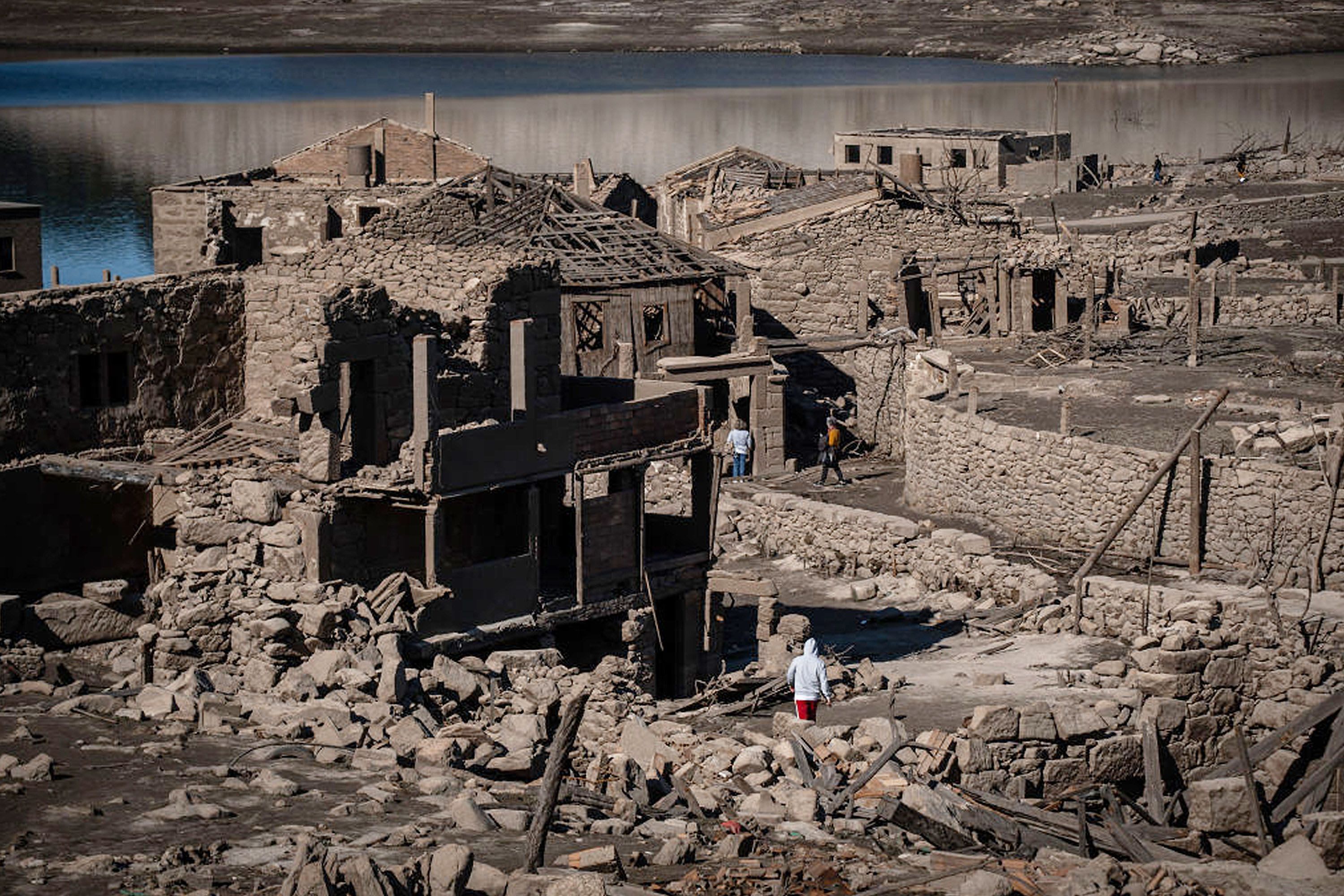 Reject modernity, embrace tradition
image Adri Salido/Anadolu Agency via Getty Images
words Megan Wallace
This is stating the obvious, but it's getting kinda hot in here. With heatwaves sweeping across Europe, temperatures are reaching above 40 degrees celsius in places like the UK, Portugal and France. Not to be dramatic but chaos is ensuing, with forest fires and droughts across the continent. And for us Brits, chronically unused to heat and underprepared for summer weather, every aspect of our lives – from our jobs to our sex lives – has been impacted.
Obviously, when thinking about the rising temperatures and what they mean for our future, it is hard to not become overwhelmed by eco-anxiety. We would be lying if we were to claim to have successfully repressed our climate fears to fully enjoy this blast of vitamin D and Martin Parr-style staycation weather. This underlying ecological dread is what makes the "hunger stones" or "Hungersteine" cropping up across rivers in Germany and the Czech Republic such a mood.
Resurfacing due to this summer's extreme heat, these ancient stones were embedded into river beds during times of drought as a warning to future generations. Marking the water level, they memorialise the hardships of centuries past and are designed to advertise that the community currently seeing them will likely face famine due to water shortages and dry conditions. Common through the 15th to 19th centuries and found in rivers like the Elbe and Danube, several of the stones were uncovered during the summer of 2018 and, four years later, they're now back.
Images of the hunger stones have been circulating on Twitter after German reporter Olaf Koens tweeted images of the stones on 11 August, describing the artefacts as "horrifying" and "macabre", as well as highlighting a stone bearing the chilling warning "if you see me, weep". We didn't imagine this on our 2022 moodboard but, tbh, they make sense.
you are missing out on some content here because you rejected our cookies. want to change that?
These aren't the only relics shored up by this summer's extreme weather. As recently compiled by Bloomberg, the heatwaves hitting Europe and other corners of the world over the course of 2022 have uncovered once-forgotten histories from the distant and near past.
One of the recently re-discovered historic gems is located in Derbyshire's Chatsworth House. In the estate formerly owned by the 1st Duke of Devonshire, a lawn in the grounds of the stately home has been scorched by recent heat in order to unveil an ornate garden that dates back to 1699. Bridgerton fans and regencycore girlies, hold onto your crinoline! Documented via drone footage, the lawn now shows signs of the flower beds and winding paths which once flourished before the area was covered over with grass in 1730.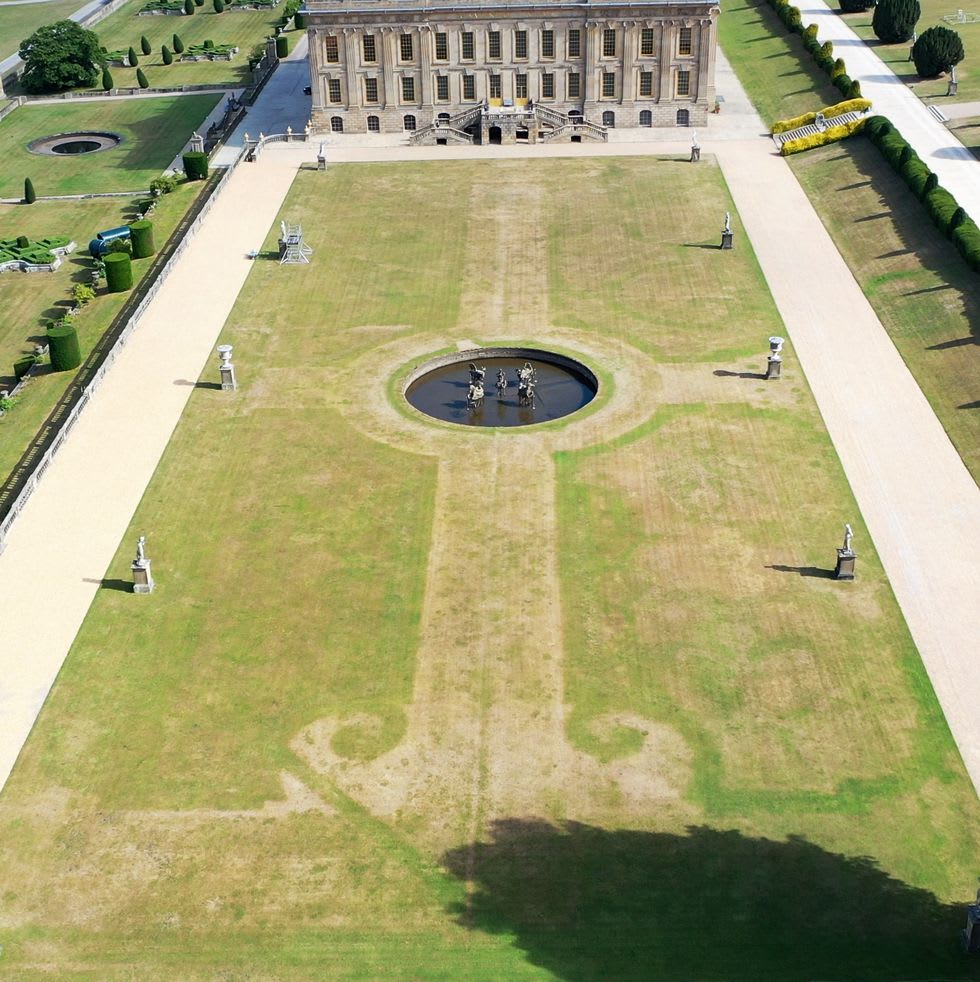 Chatsworth House
And, as is the case with the hunger stones mentioned above, the depleting water levels in rivers and bodies of water across the globe have been leading to some pretty interesting (only occasionally gruesome) findings.
Over in Italy, the country's River Po is facing its worst drought in seventy years, with parts of the river bed completely dried up. The crisis has been ongoing since July and some unusual slices of history have been uncovered during that time. Among them is a 164 foot barge which was sunk in 1945, during World War II. According to a report by Reuters earlier this month, this wasn't the only bizarre memento uncovered from the war. A previously submerged bomb resurfaced on 25 July in the northern village of Borgo Virgilio, causing panic and drama. A controlled explosion was carried out on 7 August by military experts, which required 3000 people to be evacuated from the surrounding area.
Stateside, Nevada's Lake Mead has been emptying out its secrets as the temperatures continue to rise across the world. NPR reports that due to the dangerously low water levels, a total of four sets of human bodily remains have been found: including one that has been identified as a homicide, with the body found in a barrel. Yikes! Similar to the River Po, a World War II landing craft was also discovered.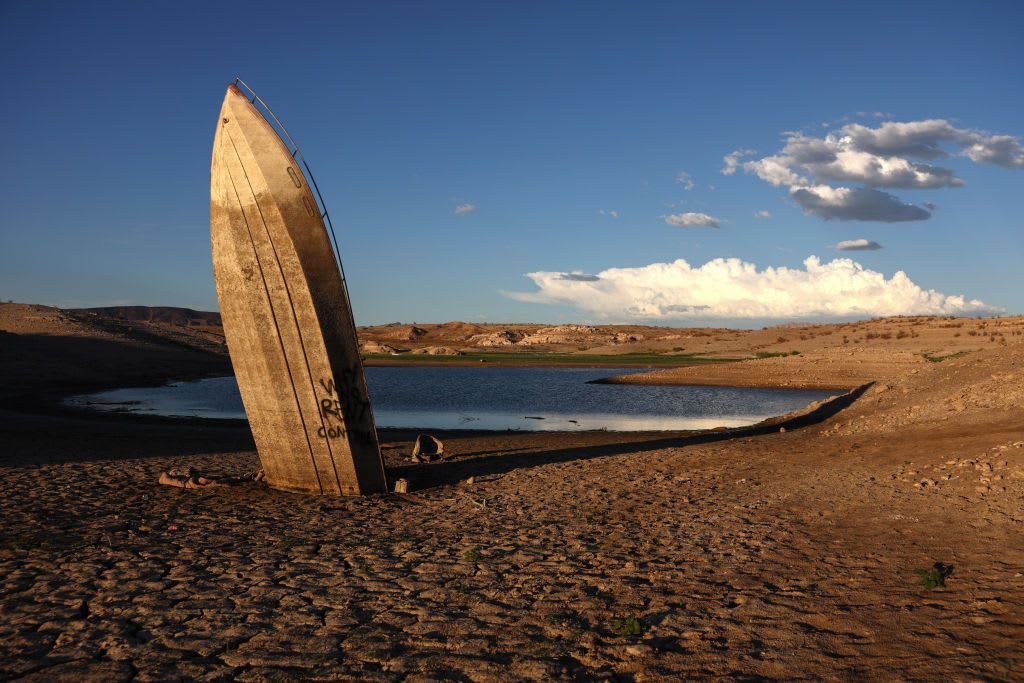 Lake Mead | Mario Tama/Getty Images
River Po | Emmanuele Ciancaglini/Ciancaphoto Studio/Getty Images
On the more fantastical side of the spectrum, once-hidden settlements have been uncovered due to rising temperatures and a lack of rainfall in Iraq and Spain. In the former instance, the 3400-year-old city of Zakhiku was discovered by German and Kurdish researchers in Iraq's Mosul reservoir earlier this year. The excavation team shocked to discover well-preserved walls made of sun-dried mud bricks. Turns out, the planet's loss is archaeologists' gain.
Over in the Spanish region of Galicia, a former town from a much more recent corner of history was uncovered in February of this year. Once called Aceredo, the settlemen has been submerged by a dam since 1992 and re-emerged after 30 years underwater after an extreme drought dried out the Alto Lindoso reservoir.
Admittedly, all these discoveries aren't much of a silver lining to impending climate doom, but we'll take what we can get...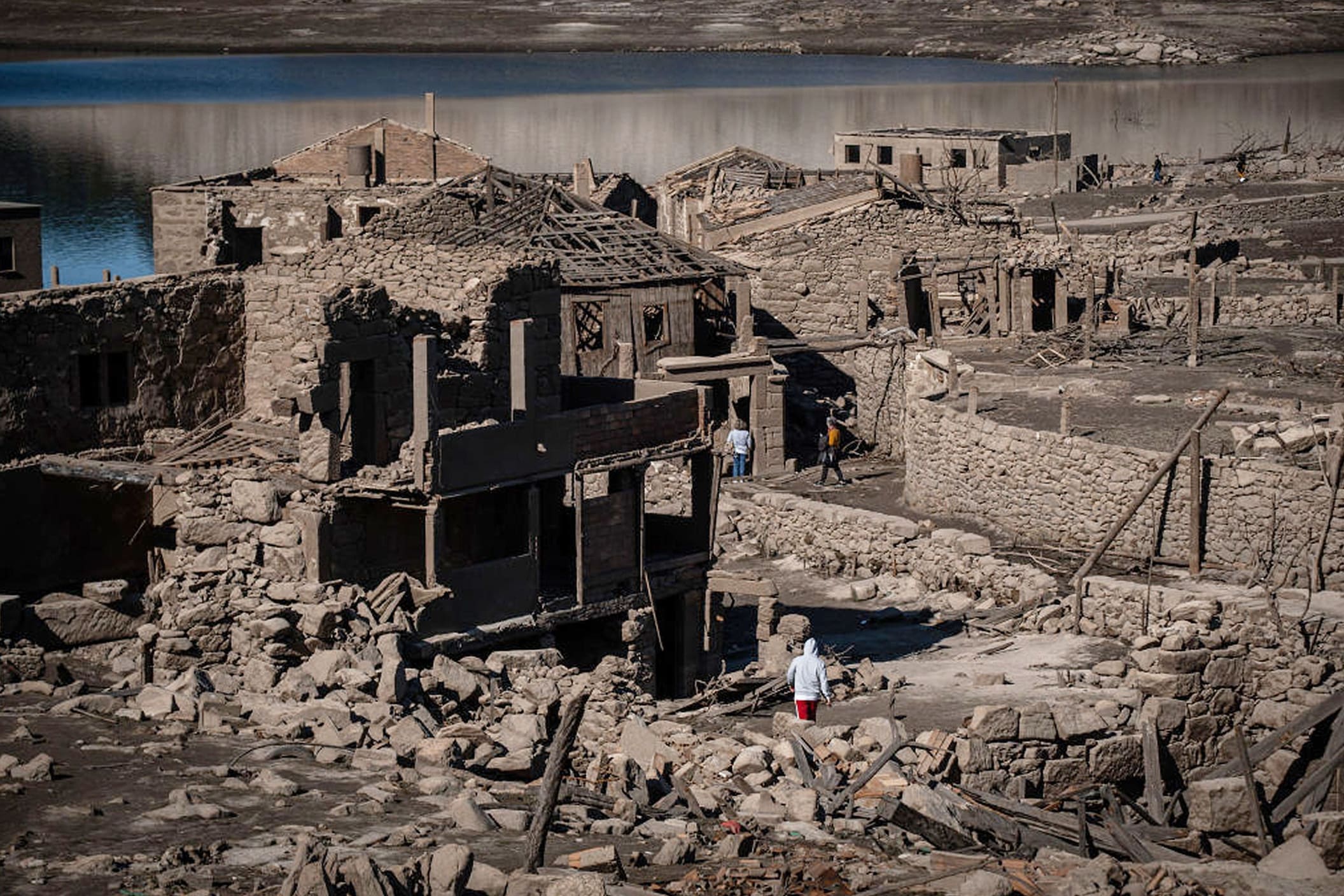 Alto Lindoso reservoir | Adri Salido/Anadolu Agency via Getty Images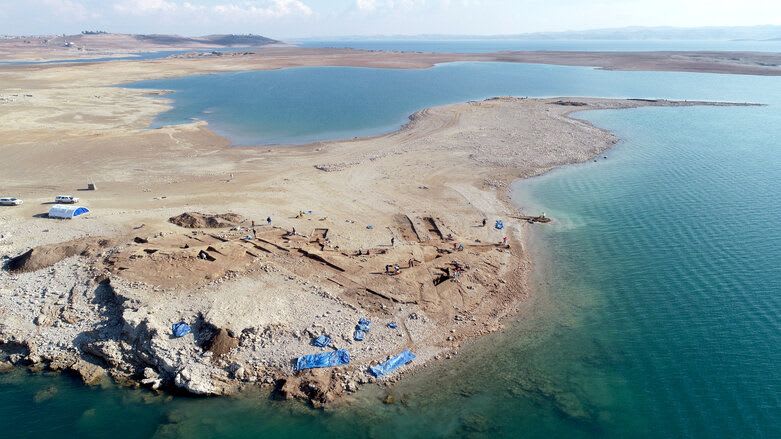 Kemune | Universities of Freiburg and Tübingen/Kurdistan Archeology Organization, KAO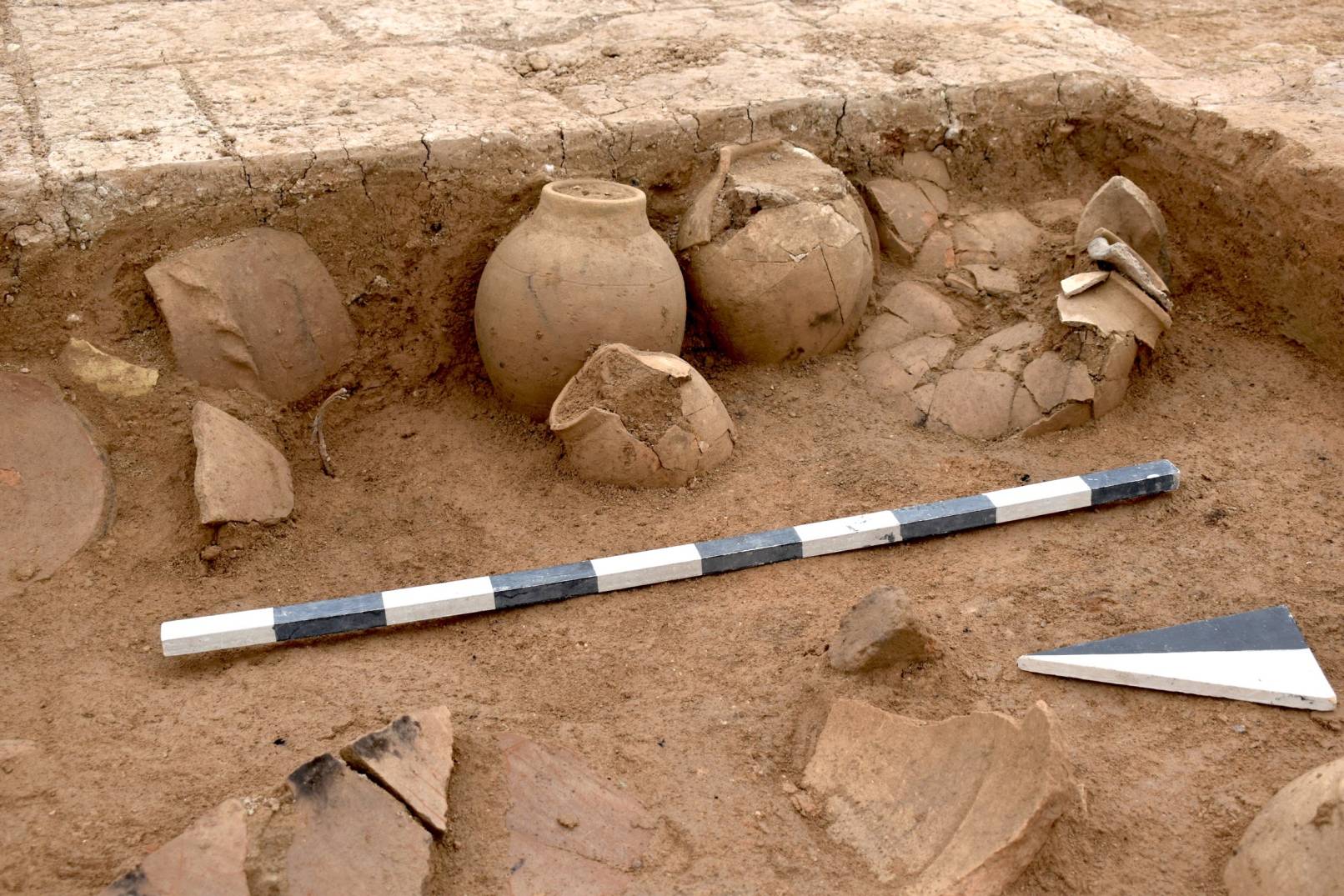 Kemune | Universities of Freiburg and Tübingen/Kurdistan Archeology Organization, KAO