All the weird things celebrities have invested in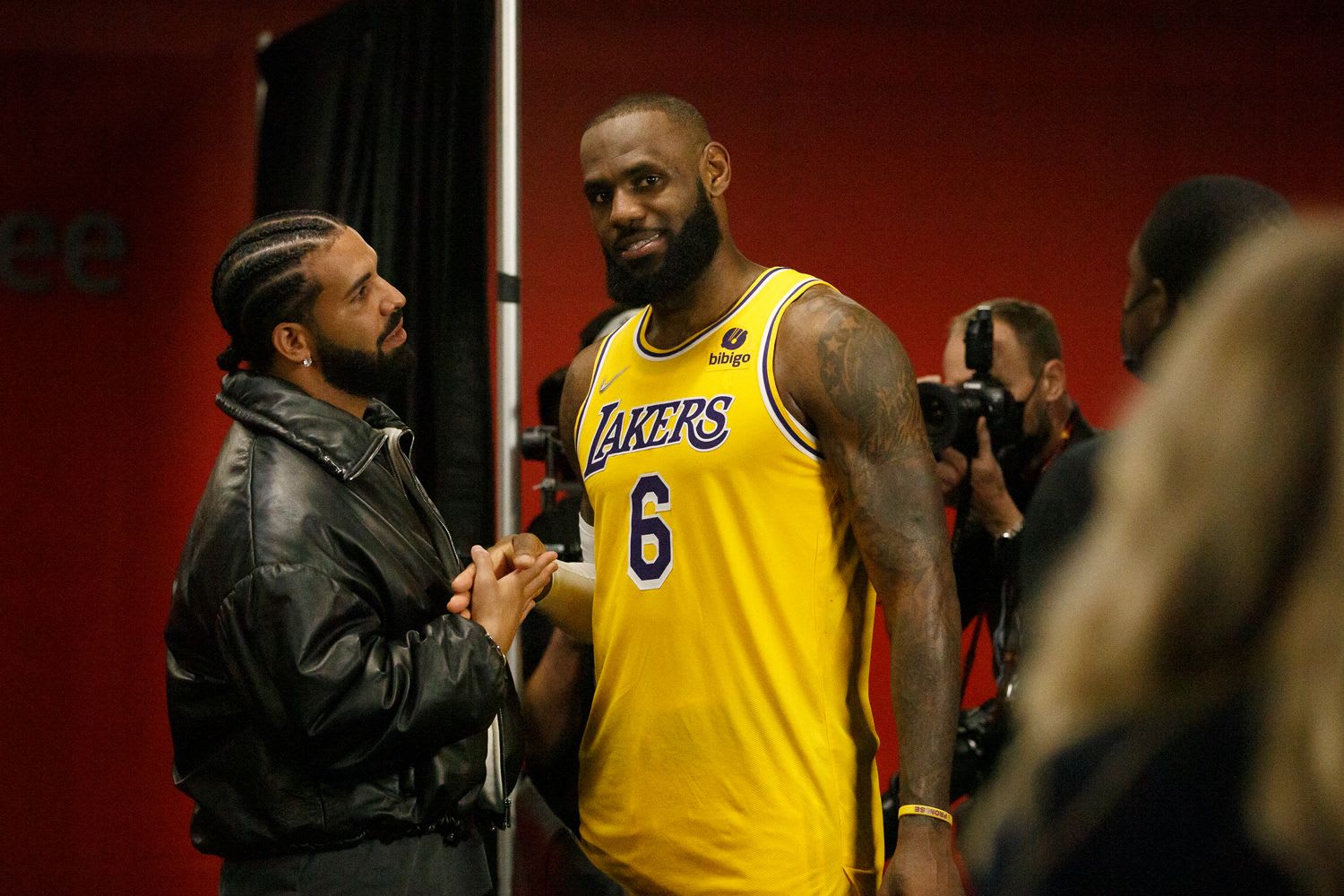 For whatever reason, Drake and LeBron James want to become part-owners of AC Milan – but what are the surprises in other celebs' investment portfolios?
In the latest news of celebs doing seemingly inexplicable things, Drake has teamed up with BFF Lebron James to potentially invest in (drumroll please) the football team AC Milan. Yep, that's right: the musician and basketball superstar could well become passive owners of an Italian football team…just, because.
The full story is that Yankee Global Enterprises, the parent company of the Yankees baseball team, is joining forces with the LA-based investment firm Main Street Advisors to become minority investors in AC Milan. Main Street Advisors's clientele includes both Drake and James, meaning that the duo is part of the $1.2 billion bid to own shares in the Italian club. If the deal goes through, Drake and James could technically become passive owners.
Of course, all this begs a simple enough question: Why? Well, if you've got the money, why not, I guess? Celebrities often have quite varied investment portfolios, a way for them to make even more money thanks to readily available stacks of cash and access to leading financial advisors. Famously, former professional troll (remember the Punk'd days?) Ashton Kutcher was an early investor in various Silicon Valley success stories including Uber, Air BnB, Spotify and Shazam.
But that doesn't mean that every celeb investment is a success…or even makes sense. There has to be some justice in the world, after all. So you don't have to do the digging yourself, we've brought together the wildest, weirdest celeb ventures and investments - and no, we're not including the 10,000 skincare launches we've seen from familiar faces over the past decade.
Kendall Jenner's tequila
By now we know that the Kardashian-Jenner clan will flog just about anything: shapewear, beauty, "Riiise and Shiiinnee" merch and even the clothes off their own backs with Kardashian Kloset. Kendall, so far, has been relatively hands-off when it comes to building up the family's business empire but she decided to throw her (probably designer) hat into the ring with 818 Tequila. The brand doesn't have too much to show for itself so far, despite some artsy campaign shots featuring the model herself, a lawsuit from a similarly named Austin tequila company and accusations of cultural appropriation from Mexican artisans. Perhaps Kendall has girlbossed a bit too close to the sun this time.
you are missing out on some content here because you rejected our cookies. want to change that?
Justin Timberlake just wouldn't let go of MySpace
Remember MySpace? Don't worry, me neither. If like me, you're too young to have made an account, here's the lowdown: Facebook before Facebook was even a thing, MySpace was a social networking site known for defining aughts youth culture, launching the careers of Artic Monkeys and Lily Allen and helping define what we would now call the "indie sleaze" aesthetic, as well as musical genres like emo and bloghouse. By the late 2000s it was already on the way out but, for whatever reason, Justin Timberlake joined with Specific Media Group to buy the ailing company for approximately $35 million before being bought out in 2016. In 2010, Timberlake played Napster-turned-Facebook entrepreneur Sean Parker in Mark Zuckerberg origin story The Social Network, so perhaps this was an expensive bit of method acting...
Ryan Reynolds owns half of a Welsh football team
Ryan Reynolds, one-time star of noughties romcoms, took his midlife crisis in an interesting direction when he decided to purchase the Welsh football team Wrexham AFC alongside It's Always Sunny in Philadelphia's Rob McElhenney. While the choice of investment is kind of difficult to understand (do they even watch football?), it's actually quite heartening to see the duo's acknowledgment of Welsh culture and language, with them advertising their takeover with the use of a Welsh interpreter. llongyfarchiadau!
you are missing out on some content here because you rejected our cookies. want to change that?
Molly-Mae's fake tan brand
Ah yes, "we all have the same hours in a day" Molly-Mae. Before she became the Creative Director of Pretty Little Thing, the former Love Islander and author actually started her own self-tanning business: Filter by Molly-Mae. Seemingly still running to this day, the about section describes its founder's "dream" to "revolutionise the way we tan". For an influencer, we guess this one actually makes sense?
Megan Thee Stallion's $1million stock giveaway
Technically this one isn't an investment or a business, sorry! While it doesn't necessarily meet the criteria for this listicle, it's too good not to include. Back in 2021, our favourite hottie Megan Thee Stallion did a spot of sponcon with Cash App to give away $1million of stock from companies like Microsoft and Peloton at random, as well as appearing in a series of financial advice videos to teach her fans all about investing. Did someone say SheEO?