Disney's Wish is a hopeful ode to the magic of solidarity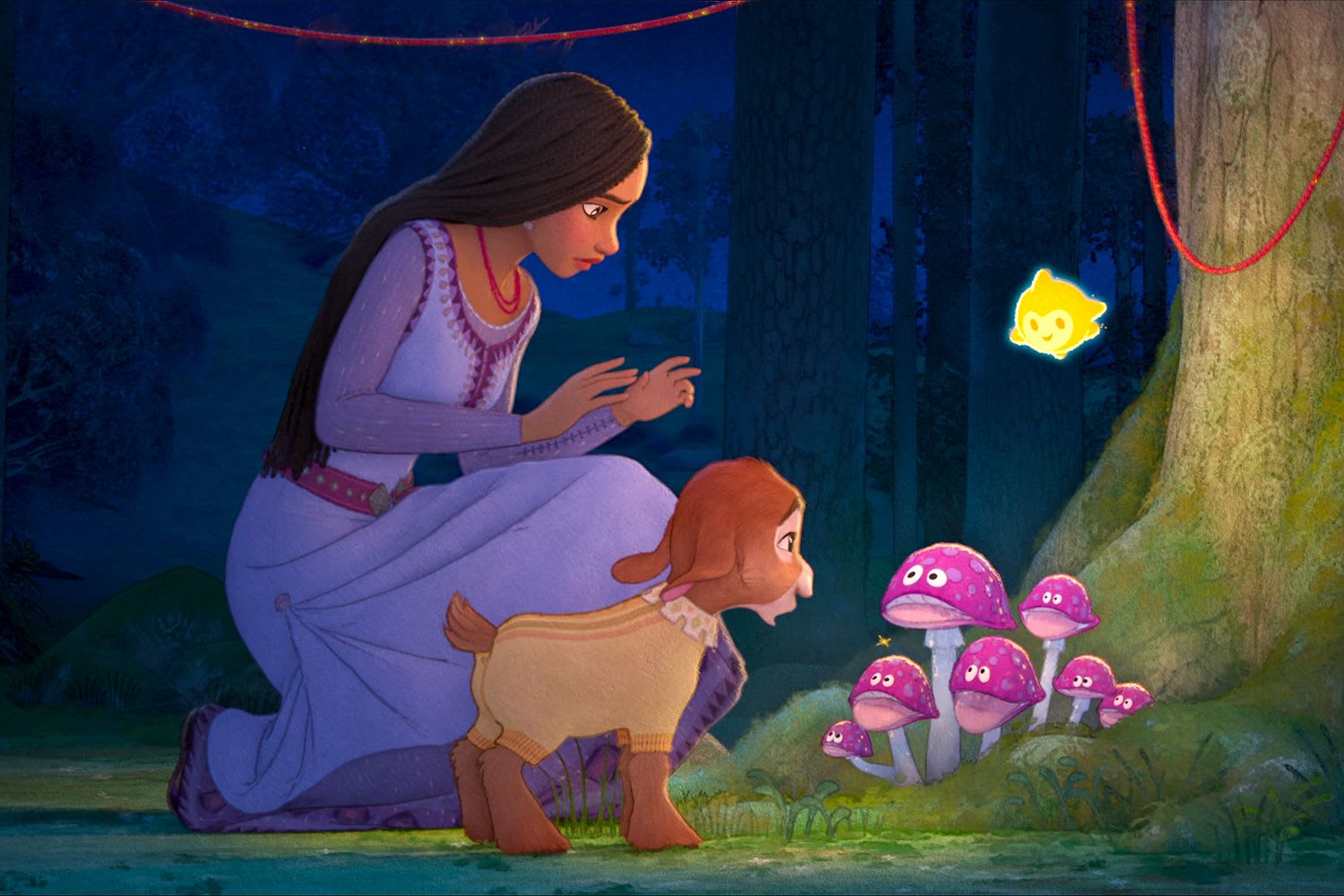 Celebrating 100 years of fairytales and animation, Disney's new movie Wish is a love letter to community and agency
2023 is undoubtedly the year of nostalgia. We live in a world of Y2K fashion, the return of the chunky film camera and 2010s music redefined to Taylor's Version. But in this era of looking back, few legacies have as much history to fall back on as Disney. From cinemas to cruises, the mammoth Mouse Company has touched countless lives globally. So of course everyone waited with bated breath to see the film that marks 100 years of Disney's animation, magic and fairy tales.
Hopefully titled Wish, the celebratory movie tugs on some of the most iconic Disney tropes, often turning them on their head as a reminder of just how far we've come. For starters, the love-to-hate villain is not an Ice Queen but an Evil King. A special joy fills the cinema when a man obsessed with mirrors and vanity takes the screen, this is only made better when the man in question is voiced by the gorgeous Chris Pine. But let's not get ahead of ourselves.
The musical-comedy is set in the race-agnostic Kingdom of Rosas, a land ruled by King Magnifico who has the magical ability to make his people's one true wish come true - if he wishes to. When the film's dreamy, sharp-witted protagonist Asha (voiced by Ariana DeBose) discovers that Magnifico isn't as magnificent and warm-hearted as he promises, she goes on a mission to rescue her community's wishes. Each wish is locked up in an ethereal blue bubble in the king's lair.
But unlike classics from the past, think Prince Phillip saving Sleeping Beauty with a magical kiss or Prince Charming freeing Cinderella with a glass slipper, the rescue mission in Wish isn't based on an isolated saviour complex. Instead, it's made possible by a collective, community effort. This kicks off when Asha wishes upon a star with such earnestness that it brings down the yellow ball of energy as a guiding force. Soon after, the protagonist, her star and the quirky pet goat, Valentino (voiced by Alan Tudyk) recruit their gang of friends into the plan.
In the new troop, there's an always-gotcha bestie, a sceptical but faithful friend, a quiet and purposeful plus one, talking squirrels, helpful bears, brave horses and a loyal, loving queen. It's only when the energy and will of the community come together that they're able to face the formidable foe in King Magnifico, and take back ownership of their wishes. This solidarity and agency shines through as the most relevant theme of the film.
At a time when the IRL world is quite literally falling apart (climate change, relentless wars, inequality, patriarchy, racism), and people are feeling helpless and questioning what one person's effort could shift, Wish is a hopeful reminder of the magic of individual voices coming together. Watching Asha, the Queen and the rest of the community draw energy and inspiration from each other - and realise that the power to grant their wishes still resides within them - is a positive, Disney-fied ode to people's movements all over. In its own animated way, the film echoes the solidarity that pushed a million people to march in London on Nov. 11, in support of Palestine and against any and all religious hate.
By crafting a happily-ever-after where the central focus isn't just romance or singular freedom but a community finding power through self actualisation, Disney's take-a-bow movie resonates with the unifying ethos of the present generation. With its painterly strokes, charming characters and soothing, addictive music, Wish is everything you want from a Disney movie and more. Come for the chock full of easter eggs but stay for the fairy dusted magic of solidarity. And of course, don't forget to make a wish.
Wish releases in cinemas across UK and Ireland on November 24