A look at Iwájú, Disney's first Nigeria-set sci-fi series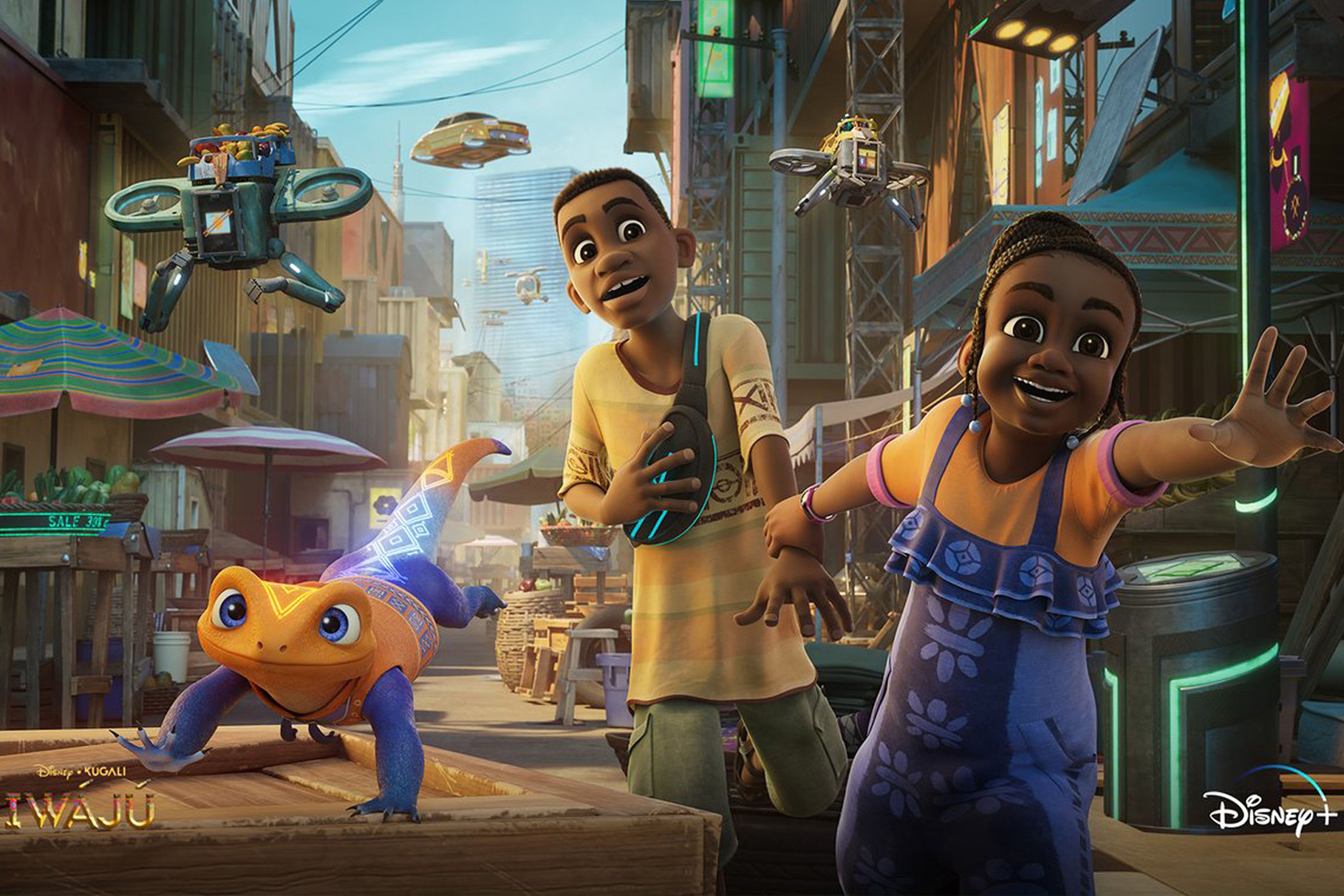 The love letter to Lagos is coming to you in 2023
At the D23 Expo on Friday, Disney revealed a first look at Iwájú, which comes to Disney+ in 2023. This marks Disney's first-ever outside studio collaboration in its 100-year history.
The highly anticipated series was made in conjunction with Kugali Media, an entertainment company "focused on telling stories inspired by African Culture using comic books, art and augmented reality," which says it tells "stories (that) respect history, embrace the present and imagine the future of Africa".
The series follows two teens – one a poor boy from the mainland and the other a wealthy heiress living in the lavish part of town – facing a threat to their lives.
Iwájú roughly translates to "The Future" in the Yoruba language, and the movie stills provide a sneak peak at the futuristic world the series is set in, showing a cityscape filled with drones, sky high buildings and a robotic pet lizard.
Director Ziki Nelson said in a statement when the film was first announced in 2020, "This show will combine Disney's magic and animation expertise with Kugali's fire and storytelling authenticity. Iwájú represents a personal childhood dream of mine to tell my story and that of my people."
In a recent tweet sharing an image from the series, Disney said, "Journey into a futuristic version of Lagos, Nigeria with this FIRST LOOK of Disney Animation and Kugali's Iwájú! The all-new Original series streams on @DisneyPlus in 2023. #D23Expo"
you are missing out on some content here because you rejected our cookies. want to change that?
When Disney+ will become available in Nigeria is not yet confirmed, but the company is rolling out its services to a plethora of countries in the near future to ensure a broad audience gets to see their content. Watch this space...
Iwájú is expected to release on an undetermined date sometime in 2023.