Every cherry blossom season, this Japanese forest becomes a bubble-gum pink oasis
Marvel at the natural wonders of this UNESCO World Heritage Site
image Noppawat Tom Charoensinphon / Getty
words Lucy O'Brien
Welcome to Wanderlust Wonders: each week we'll be cleansing your feed with a feel-good snapshot of somewhere beautiful, both in and out of this world.
Today we're taking you to Mount Yoshino or Yoshinoyama, Japan, a landscape that explodes with thousands of beautiful cherry blossom trees each spring.
Advertisement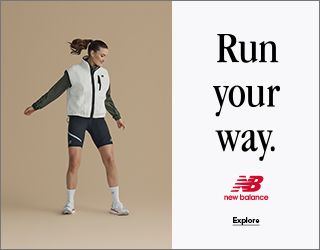 What am I looking at?
In the mountainous forests of Sakuna, Japan, you can watch the rolling green hills of this beautifully preserved landscape transition into a bubble-gum pink oasis. Each spring – as early as March – the turn of the weather sees the annual return of these enchanting pink cherry blossoms, a marvel that has attracted sight-seers and sparked Japanese tourism during the spring months for years.
This year, the Japan Meteorological Corporation has forecast that the trees will begin to reach full bloom by March 21, starting off in Tokyo and rounding off the season with the Northern province of Hokkaido reaching peak bloom by April 29. As the green wildlife slowly becomes overcome with the many pink Sakura tree plantations spread throughout the mountain, this annual event literally turns Japan's landscapes into a fantastical floral sanctuary.
Tell me more…
Of course, tourists come flocking to Mount Yoshino for its alluring natural beauty, but the landscape is also enriched with far-reaching cultural significance. The flowering trees have been cherished for more than 1,300 years as a sacred tree that pleases the spirits and brings down the gods. The blossoms have captured the imagination of locals and travellers for centuries, inspiring many famous historic literature like classical Japanese Waka poetry. The site is also home to several important pilgrimage destinations.
In 2004, UNESCO named Mount Yoshino a World Heritage Site due to its sacred cultural significance and spiritual connection to religious peoples. But the mountain does also allow general public access via many different hiking trails, so the beauty of the site's cherry blossom season can be experienced in all its glory. All there's left to say is, where do we sign up?
Is the blossom season under threat, and how can we help it?
In fact, it looks like that question should be the other way around; the picturesque, serene landscapes of cherry blossom season are actually being used to help foster better ecological practice and conservation campaigns across Japan. In 2022, a study conducted by researchers at the University of Tsukuba found that using the symbolism of the blossoms, and their deep cultural connection to Japanese cultures, will set an example for how to best spark public engagement in conservation and ecological campaigns. Because wild cherry blossoms represent the relationship between people and nature in Japan, the conservation of this species could be integrated into future promotion of sustainable development, the study found.
Best views from the grid
you are missing out on some content here because you rejected our cookies. want to change that?
you are missing out on some content here because you rejected our cookies. want to change that?
you are missing out on some content here because you rejected our cookies. want to change that?
Tune in next week for another dose of visual healing...