Blumarine is back, baby! A brief history of the Y2K brand's viral comeback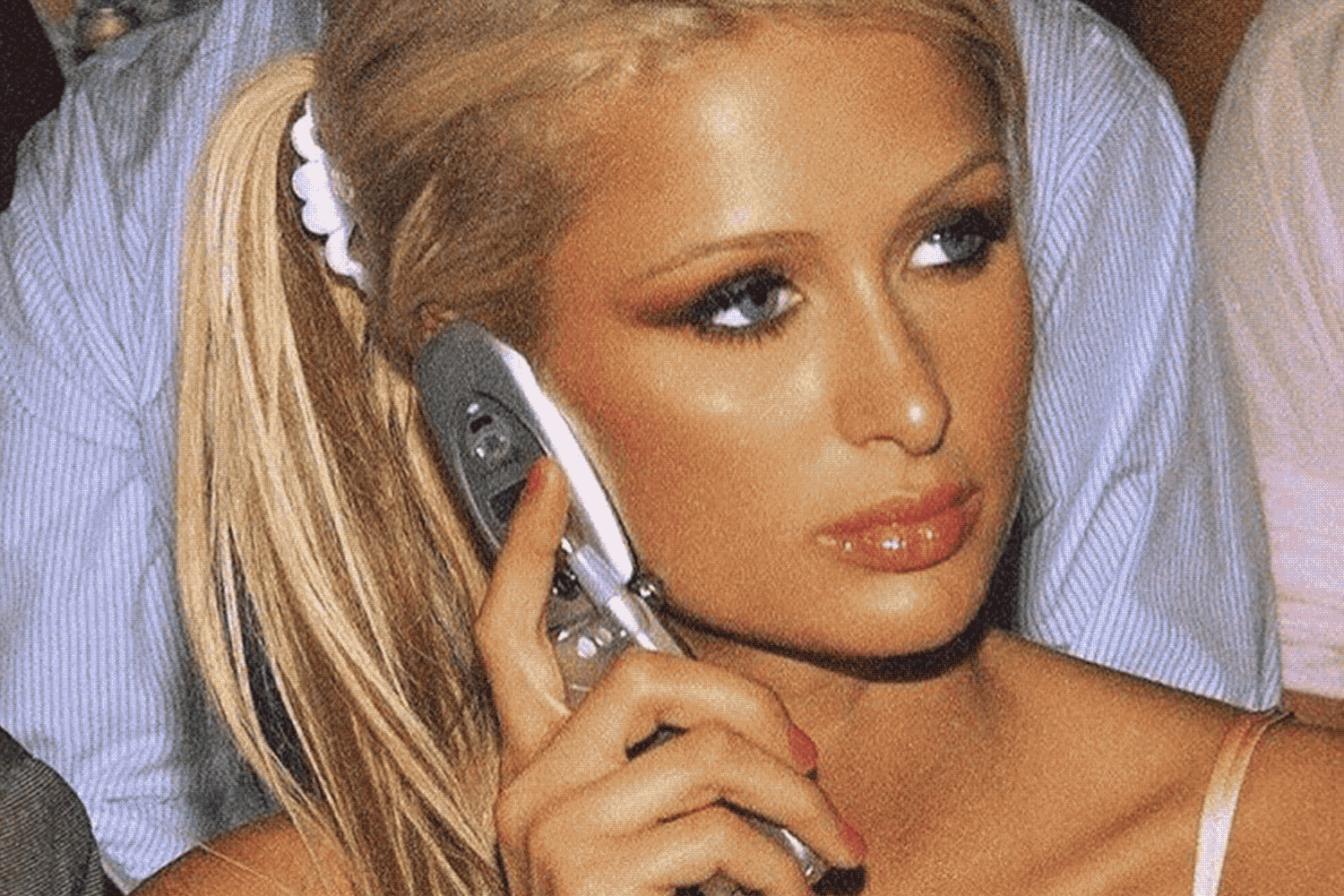 From butterfly tops to slouchy low-waist trousers, we track the Italian fashion house's history and revival under creative director Nicola Brognano
Britney Spears is free, Paris Hilton is back on reality TV, and Avril Lavigne is about to embark on a world tour for her new album – it's no secret at this point that a major Y2K cultural renaissance is upon us. For more proof, see the Euphoria cast's diamante face gems and cut-outs and Charli XCX's slogan baby tees, or simply scroll through your TikTok For You Page to see flocks of Gen Z showing off Juicy velour tracksuits, low-waisted mini skirts, and bubblegum pink crop tops. Perhaps, at the helm of the trend is Italian fashion house Blumarine – a cult label and celebrity fashion fave from the 80s until the mid-00s, which has now seen a major resurgence under creative director and designer Nicolas Brognano.
While the label reached its peak in the early 00s, it was founded two decades earlier in Capri, Italy by Anna Molinari and her husband Gianpaolo Tarabini. In 1981, Blumarine made an acclaimed debut at Milan Fashion Week – carving out their niche with matching leopard sets, slinky sequin dresses, fur-trimmed cardigans, and lots of bubble-gum pink. Meanwhile, in the 90s, the brand teamed up with supermodels Linda Evalgelista, Naomi Campbell, Adriana Lima, and Nadja Auermann and photographers Helmut Newton and Ellen von Unwerth to collaborate on now-infamous fashion campaigns.
When Y2K hit, Blumarine became a go-to label for celebrities on red carpets and nights out. In 2003, Britney Murphy wore a floral, party-girl dress during her starring Uptown Girls role; in 2004, Lindsay Lohan wore a sequin mini dress at the MTV Movie Awards; and in 2006, Blake Lively wore a laid-back floral one while filming Gossip Girl's debut season. However, moving into the 2010s, the label began to fade out in pop culture as fashion moved away from Y2K styles.
you are missing out on some content here because you rejected our cookies. want to change that?
Now – roughly 20 years after its peak – the brand is experiencing a major comeback, thanks to Bragnano's viral, nostalgic designs. While he was appointed creative director in 2019, the Italian designer debuted the brand during MFW's SS21 season. Shortly after, for AW21, he released a collection paying homage to 00s legends – including Paris Hilton, Britney Spears, Lindsay Lohan, and Destiny's Child.
"I wanted to show a collection that talks about happiness, sexiness, freedom. Something that breaks the rules," Brognano explained, after sending models down the runway in newsboy caps, butterfly tops, slinky, low-waisted trousers, and plenty of sequins. "I feel very close to the early 2000s because I grew up in these years and it was natural for me to present them to the Blumarine audience. From the heritage of the brand, I wanted to revisit the sense of sensuality, not in a vulgar way, but with irony and lightness of touch." Speaking to Vogue, the designer describes his Blumarine as "more dirty, b-tchy, sexier" than its sweet past.
you are missing out on some content here because you rejected our cookies. want to change that?
Soon after Blumarine's debut, rising pop star Olivia Rodrigo showed off her own thrifted, blue and green sequinned version of the brand's butterfly top via Instagram, Saweetie sported a pink sequinned one at a club night, and Dua Lipa posted an asymmetrical rework of the style made by designer Masha Popova. Meanwhile, supermodel Bella Hadid was spotted wearing the brand in Paris, and Kendall Jenner was snapped wearing its SS21 yellow silk scarf-top and leopard trousers while lounging at home.
"I'm happy that Gen Z is able to appreciate the 2000s even [though] they didn't live that period," said Brognano, speaking to Blumarine's popularity among Gen Z. "There is something cyclic in trends, but especially for the early 2000s. I feel it was the right moment to talk about it, because today people need happiness, joy, and a sense of lightness in their lives more than ever. These three elements, with a touch of glamour, describe perfectly the early 2000s."
For more Y2K inspo, check out WOO's guide to nostalgic noughties homeware here.