10 stylish reusable water bottles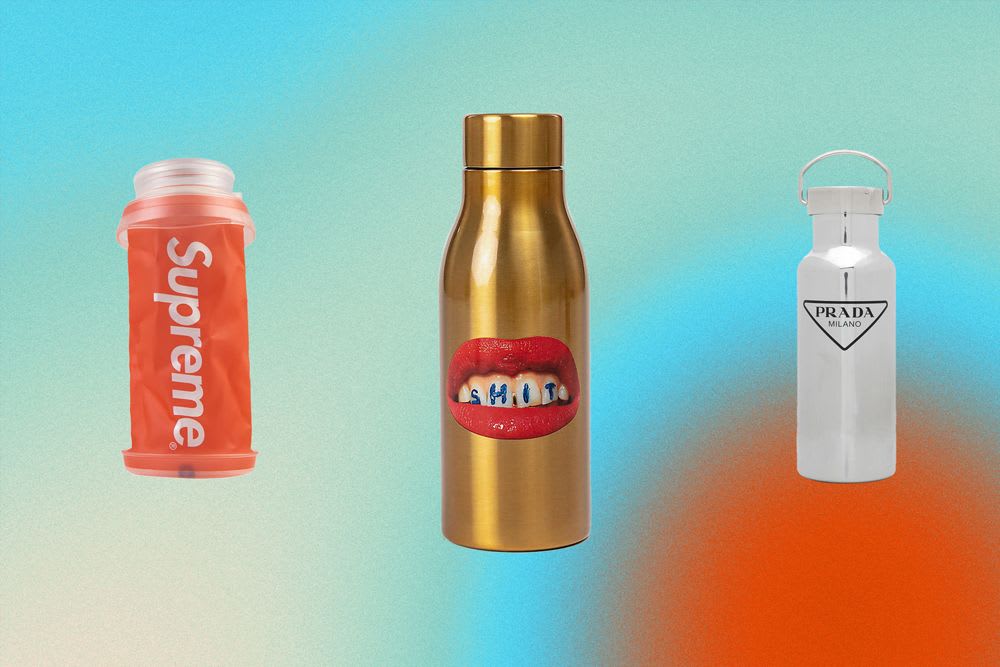 Stay hydrated with these handy, chic, and sustainable refillable bottles
If you're reading this, here's your daily reminder to drink more water. Everyone knows we need to drink water to survive so why do we forget to do it? There are apps, Twitter accounts and hydration trackers all set up just to remind us to drink water. So, we'll say it again: take a sip of water right now.
If you want to have clearer skin, be more productive or boost your metabolism, you don't need to make a deal with the devil – just drink more water. Experts recommend drinking around 2 litres of water everyday to improve energy levels, brain function and physical performance.
But while water itself is healthy and natural, the way we consume it isn't always the best for the environment. Billions of plastic bottles end up in oceans and landfills each year. Thankfully, there are a range of reusable options available today that aim to reduce plastic waste and encourage us to sip more sustainably.
If drinking water sometimes feels like a chore, one way to make it more exciting is with a fun new water bottle. Not only are reusable bottles better for the environment and reducing our plastic footprint, they're also fashion accessories in their own right. From designer statement pieces to practical hydration trackers, we've picked the best reusable water bottles for you.
PRADA MOMENT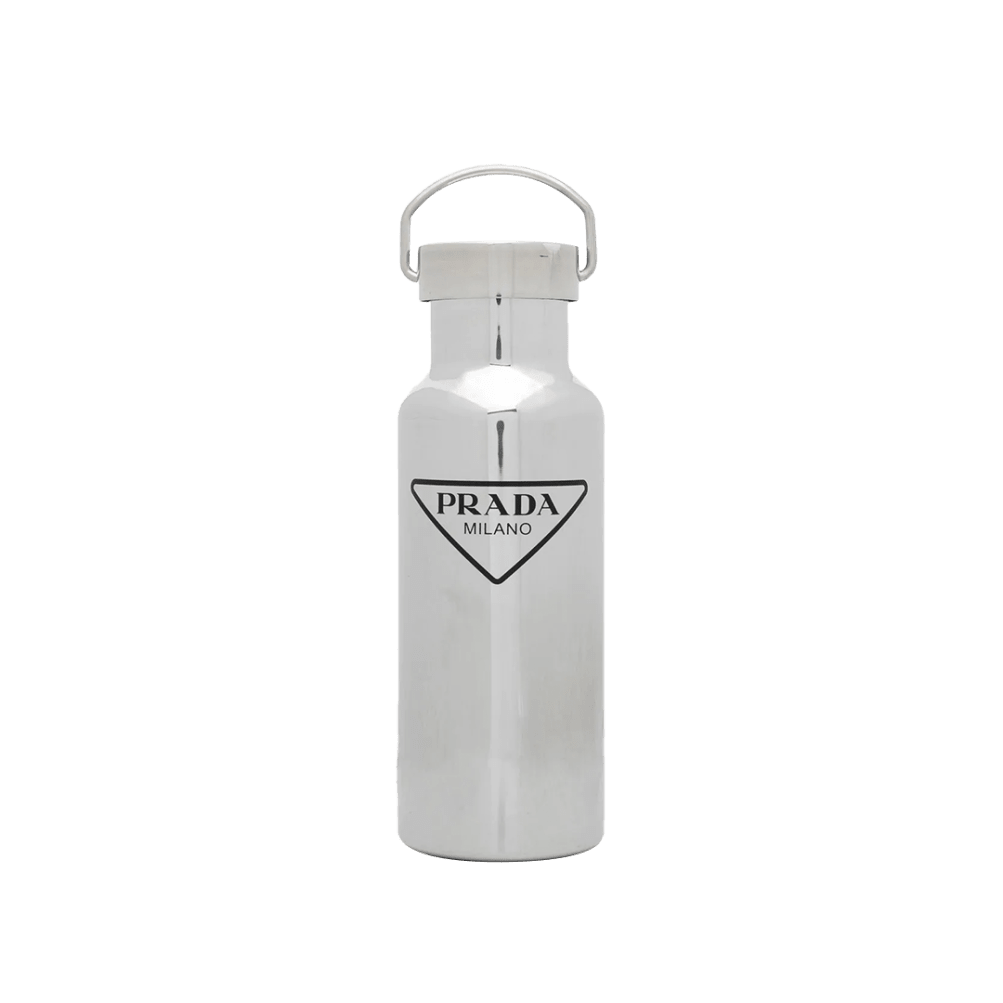 Prada Logo-print Water Bottle
Prada
£120.00
Forget designer handbags and shoes. It's time for designer water bottles to have their moment. After all, if you're going to invest in a luxury brand, you might as well make sure you splurge on something functional. Just because drinking water is necessary for survival, that doesn't mean you can't hit your daily hydration goal in style. Crafted from stainless steel to keep your beverages icy cold, this Prada bottle is an accessory in its own right. Once you've drunk from this, you'll never want to go back to plastic again.
STAY GOLD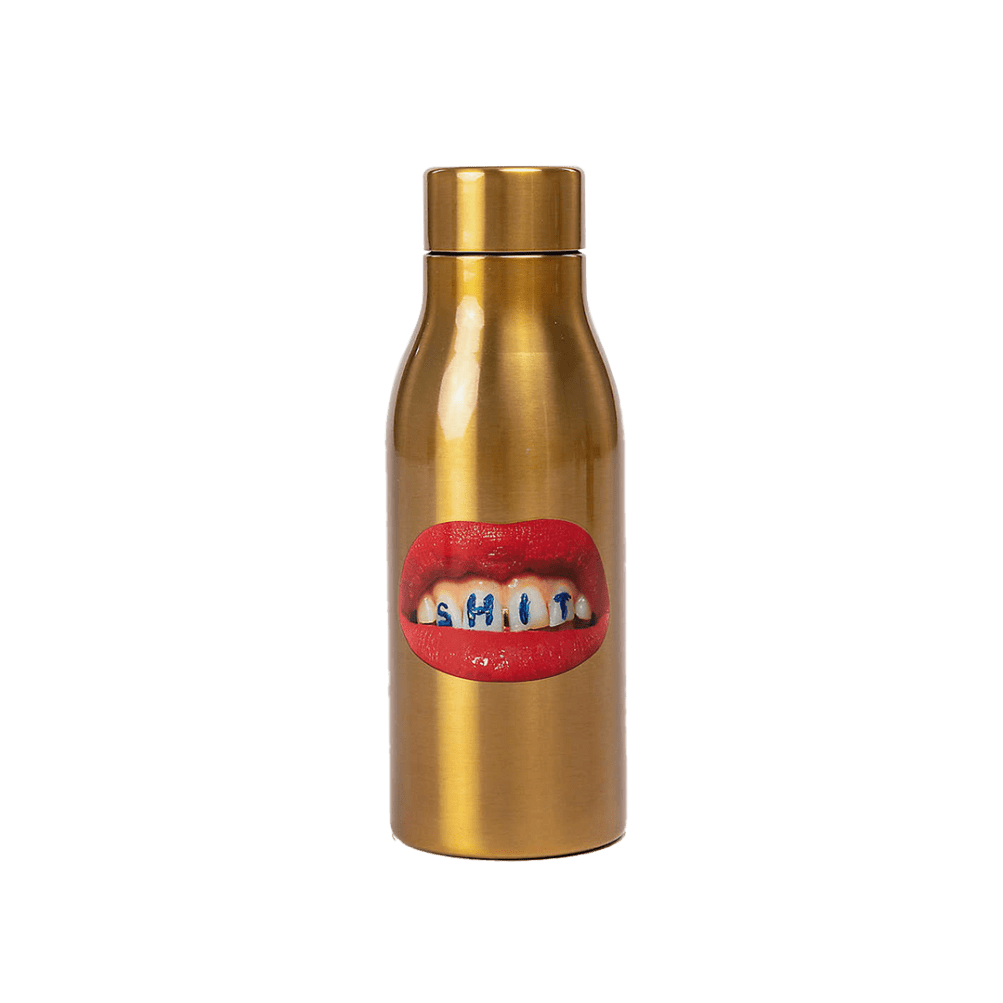 Toiletpaper Loves Seletti Sh*t Thermal Bottle
Seletti
£40.00
Italian brand Seletti is no stranger to outrageous design. Their pop art humour goes the extra mile with this striking stainless steel bottle. Its double layered insulation keeps drinks hot or cold and prevents external condensation. The irreverent design is sure to spark water cooler convos. Carry with attitude.
SUPREME HYDRATION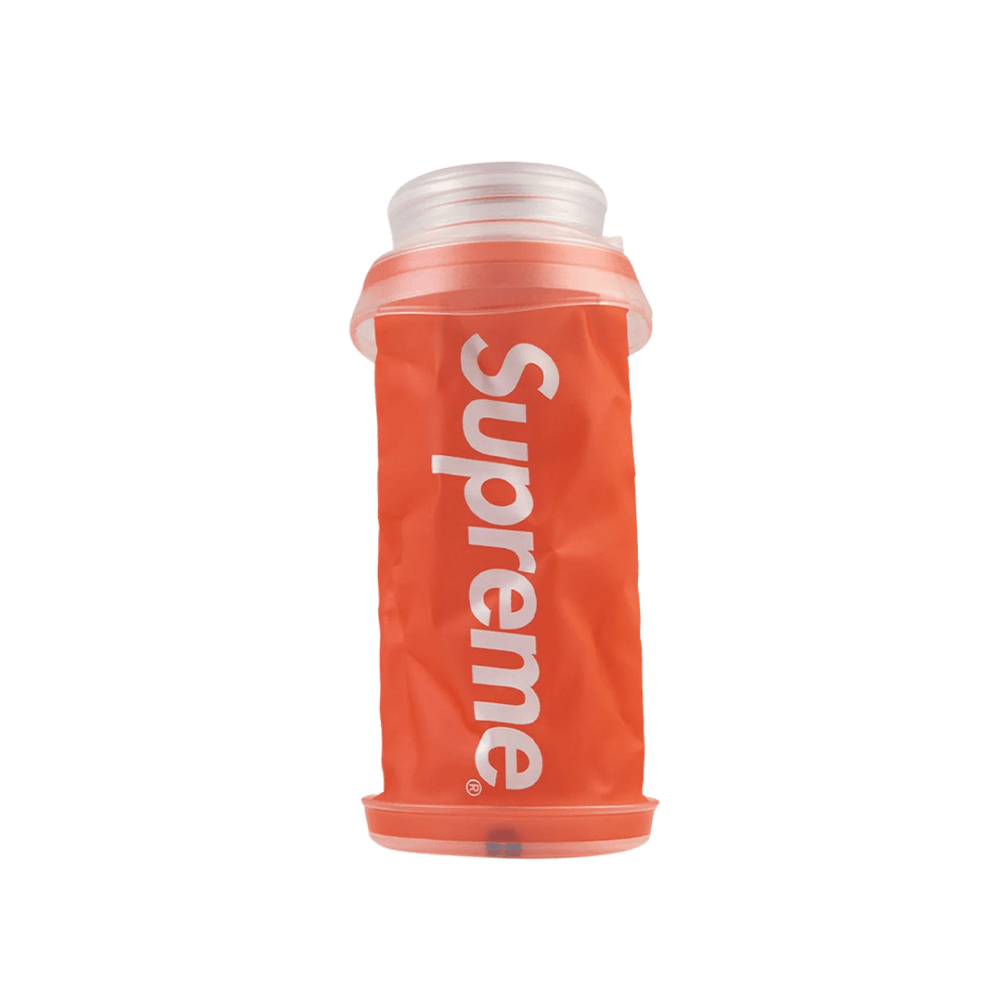 Supreme Hydrapak Stash Water Bottle
Supreme
£124.00
For the streetwear connoisseurs out there, why let staying hydrated get in the way of your style sensibilities? This hype-worthy Supreme water bottle is perfect for carrying on-the-go. It flattens down to nearly nothing when empty, so you can slip it into your bag or pocket and off you go.
CRYSTAL CLEAR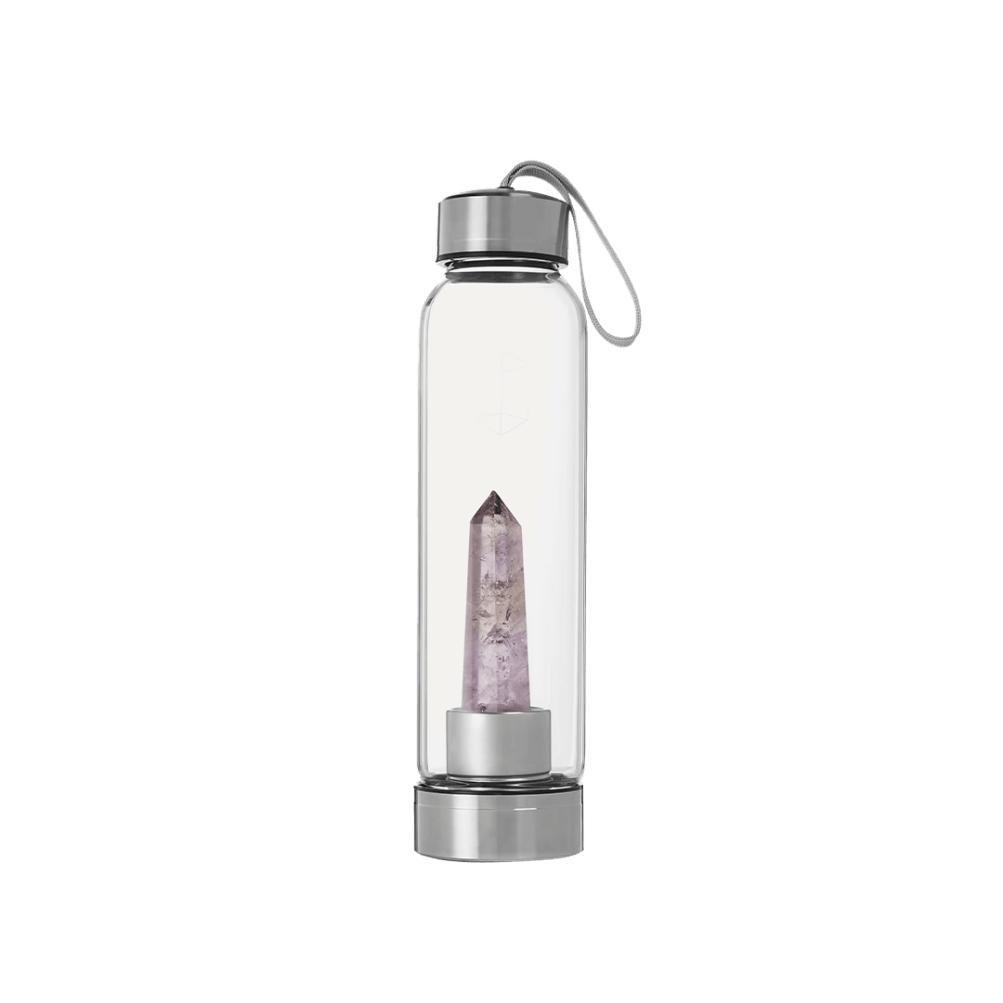 Rose Quartz Water Bottle
GLACCE
£70.00
Align your chakras. GLACCE's rose quartz water bottle channels the ancient healing power of crystals to promote self-love and inner calm. The stone is believed to help you attract love, let go and be in the moment. Sip water replenished with these qualities to absorb them into your life. Best case, you'll fall in love and, if not, at least you'll still feel healthy and hydrated.
FIND YOUR ZEN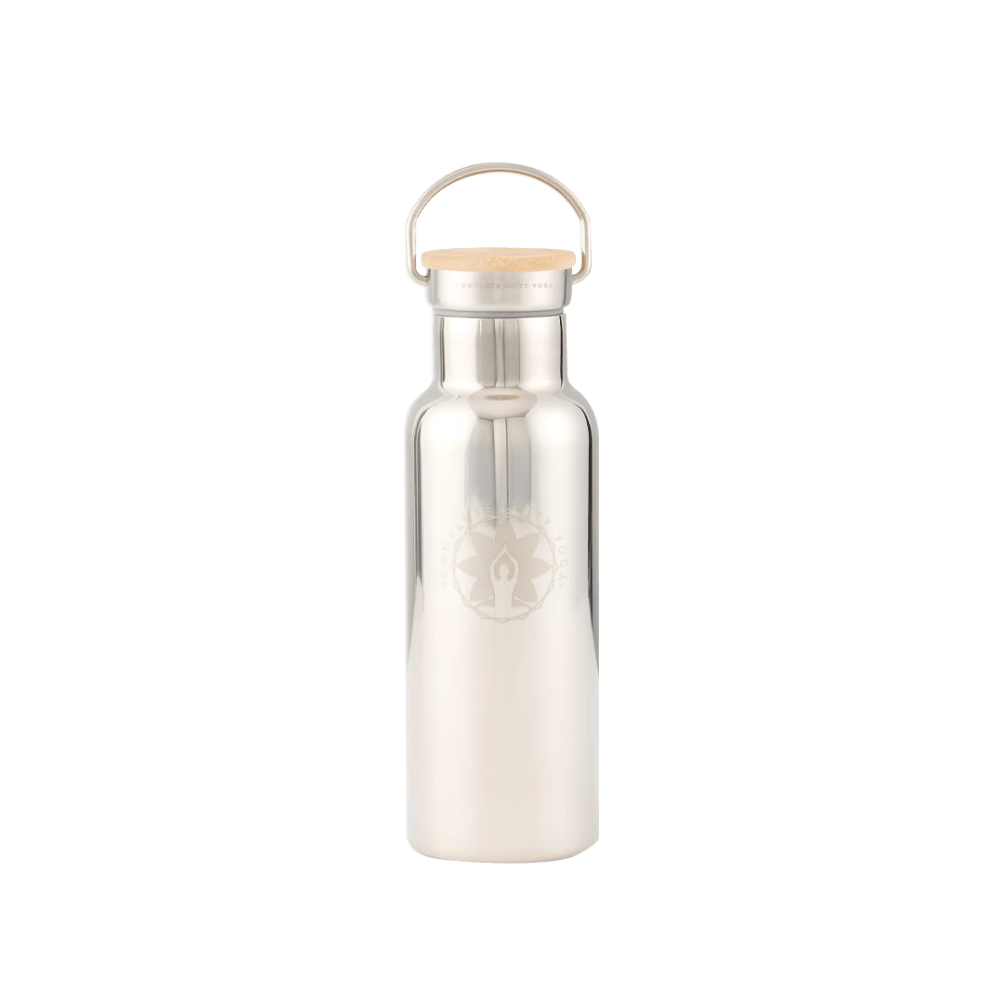 Complete Unity Yoga Insulated Bottle
Complete Unity Yoga
£29.00
The best wellness practices are holistic. Complete Unity Yoga's range of sustainable accessories promote movement, hydration and calm. This insulated bottle is made from double-layered stainless steel to keep drinks hot or cold. Take warm herbal tea with you on your morning stroll or chilled water to your evening yoga class and stay hydrated while you move.
READY, SET, GO!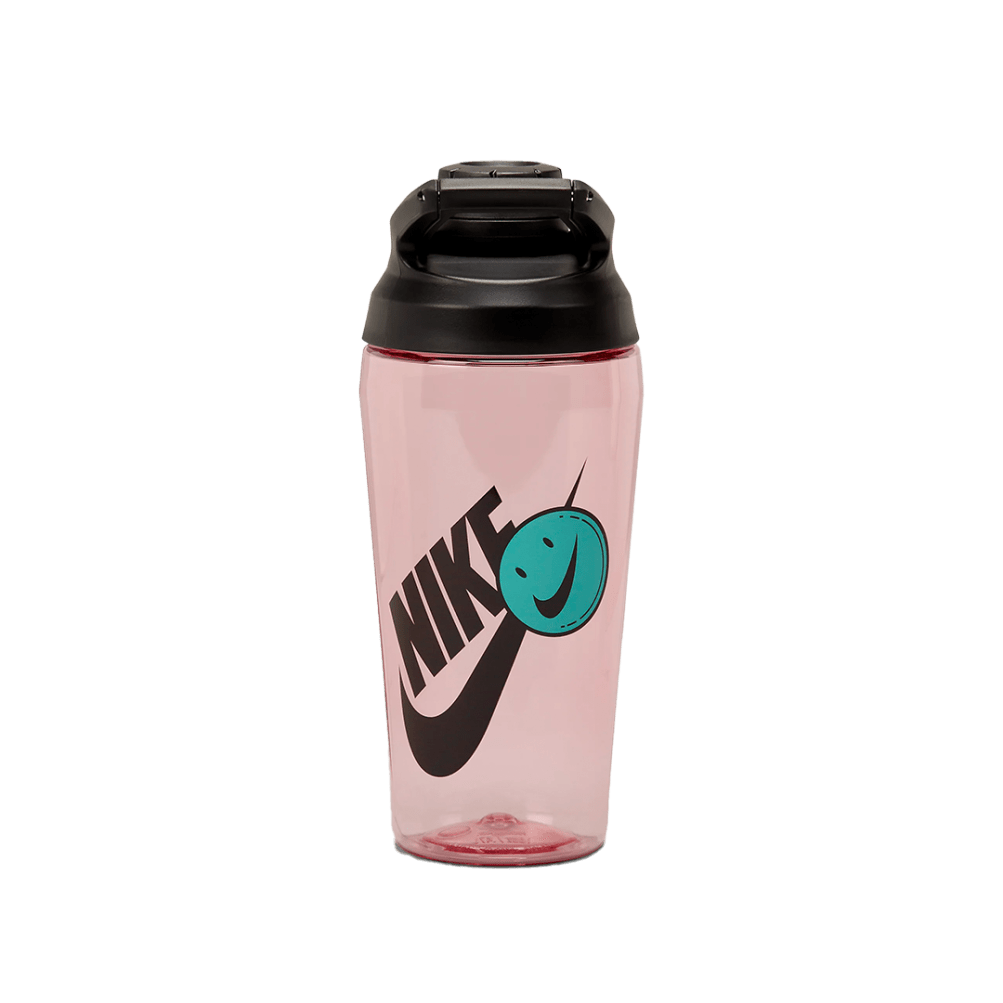 Nike Graphic Water Bottle
Nike
£15.95
Water is a key ingredient for successful performance in sport, boosting your energy and improving muscle function. Nike know all about this. After all, they've sponsored top athletes from Rafael Nadal to LeBron James, Their reusable bottle has an easy twist-off cap so you can drink from it on the go because you should never let dehydration affect your performance on the pitch, track or court.
PROTECT THE OCEAN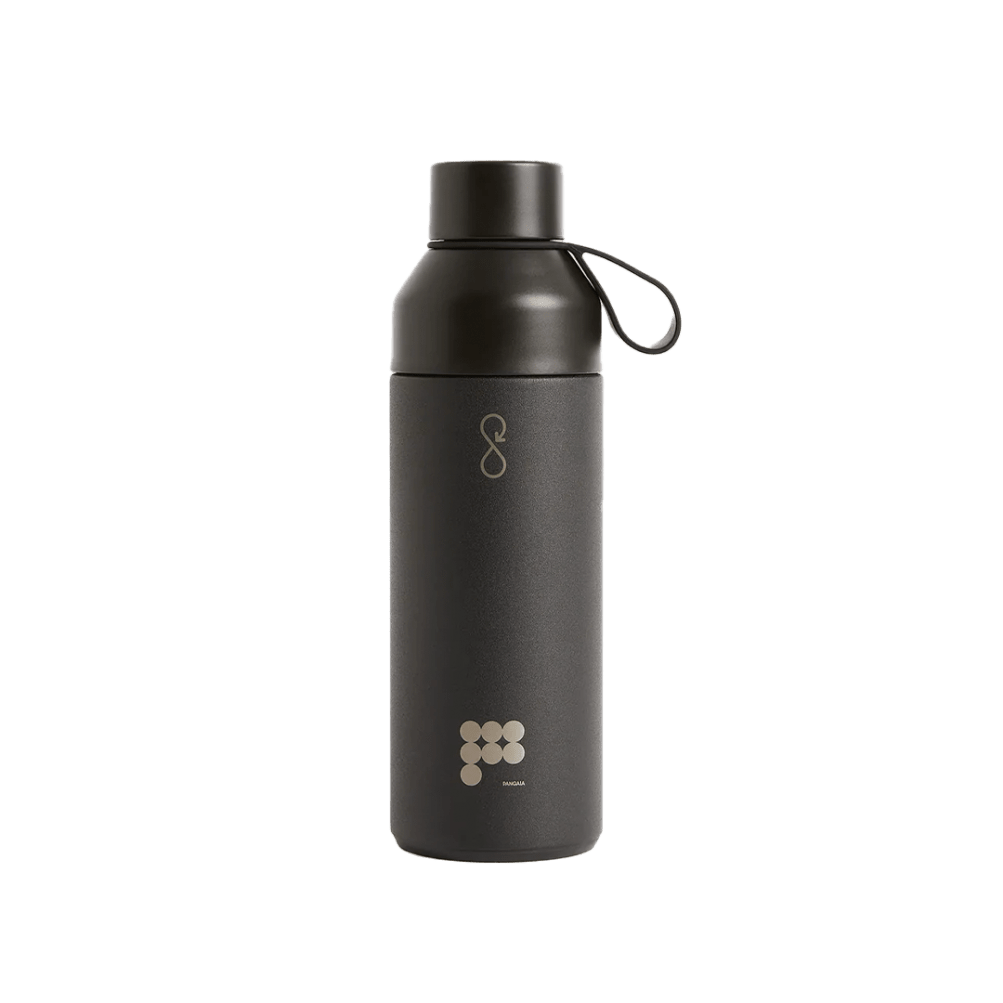 Pangaia Ocean Bottle
Pangaia
£50.00
It's estimated that over 480 billion plastic bottles are used worldwide in just one year. That's a hell of a lot of plastic. Less than half of them get recycled. The rest end up in oceans and landfills. To try and combat plastic pollution, Pangaia has partnered with Plastic Bank who collect, sort and recycle plastic in coastal communities. Their refillable Ocean Bottle is crafted from recycled stainless steel and designed to be the only bottle you'll ever need, helping you reduce your plastic waste and contribute to creating a better planet.
WATER IS WELLNESS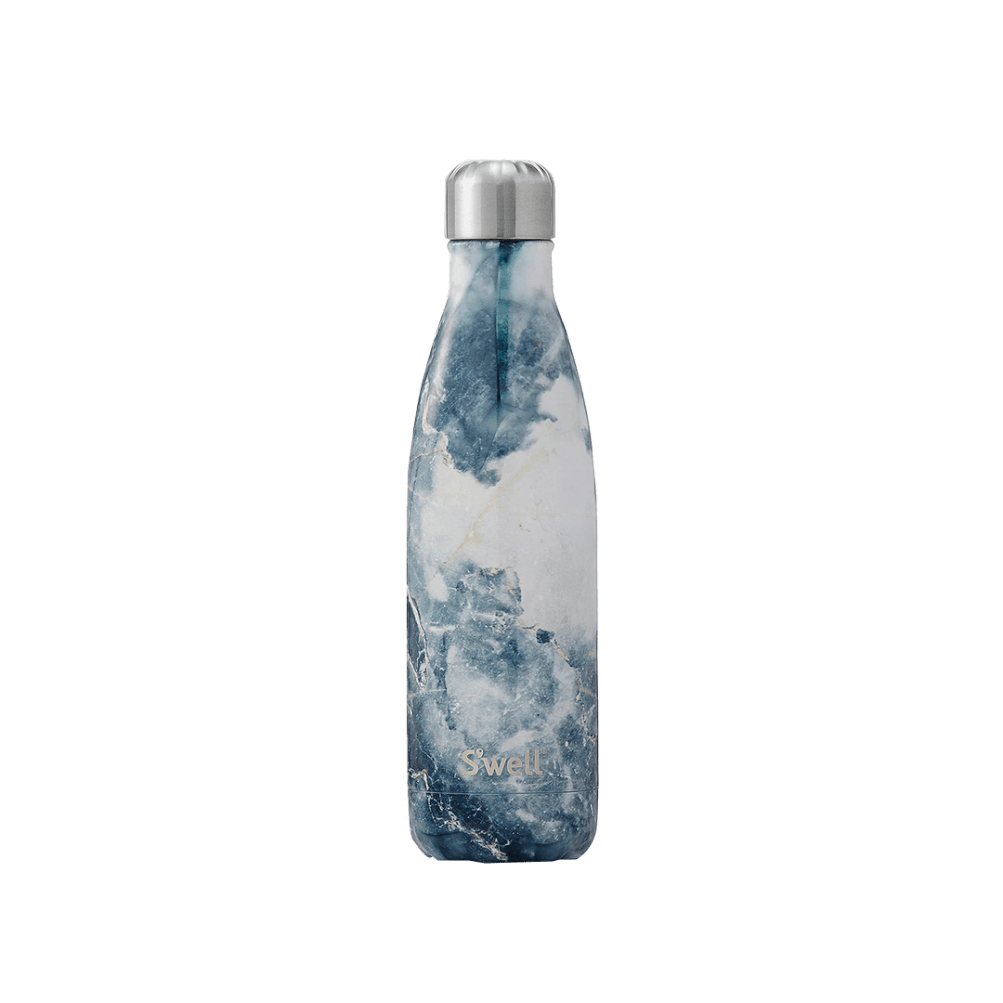 S'well Elements 17oz Water Bottle
S'well
£35.00
The classic insulating water bottle. S'well bottles keep beverages icy cold for up to 36 hours and piping hot for up to 18. The stylish marble design marries fashion with function. So whether you're transporting hot tea or cold water, this stainless steel bottle will be there for you. We think that's just swell!
FLOWER POWER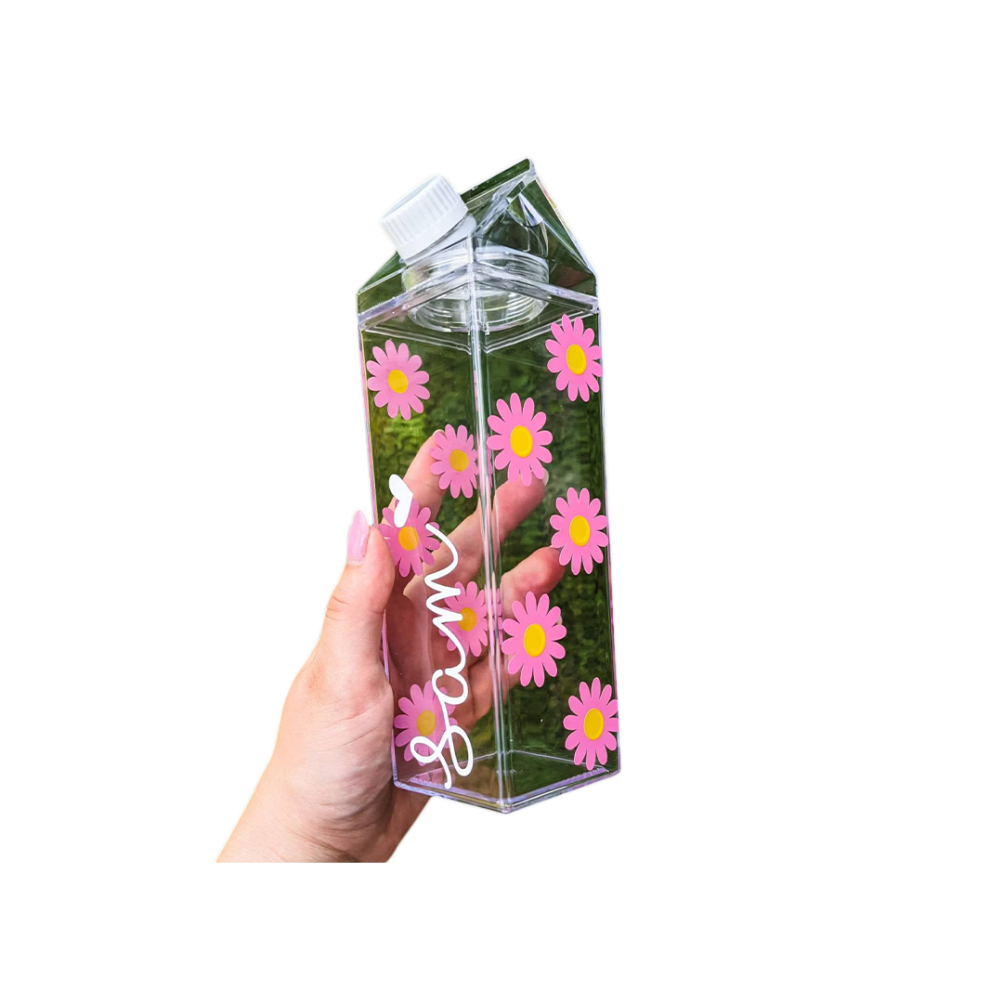 Personalised Flower Water Bottle
Etsy
£12.00
Live your Love Island dream with this personalised water bottle from Etsy. It comes in an adorable milk carton shape with an upbeat floral design. Ideal for school or work, personalise it with your name to make sure everyone knows it's yours. It'd also make a cute bday gift for a friend. Fire pit chats, arguments and recouplings optional.
STAY COOL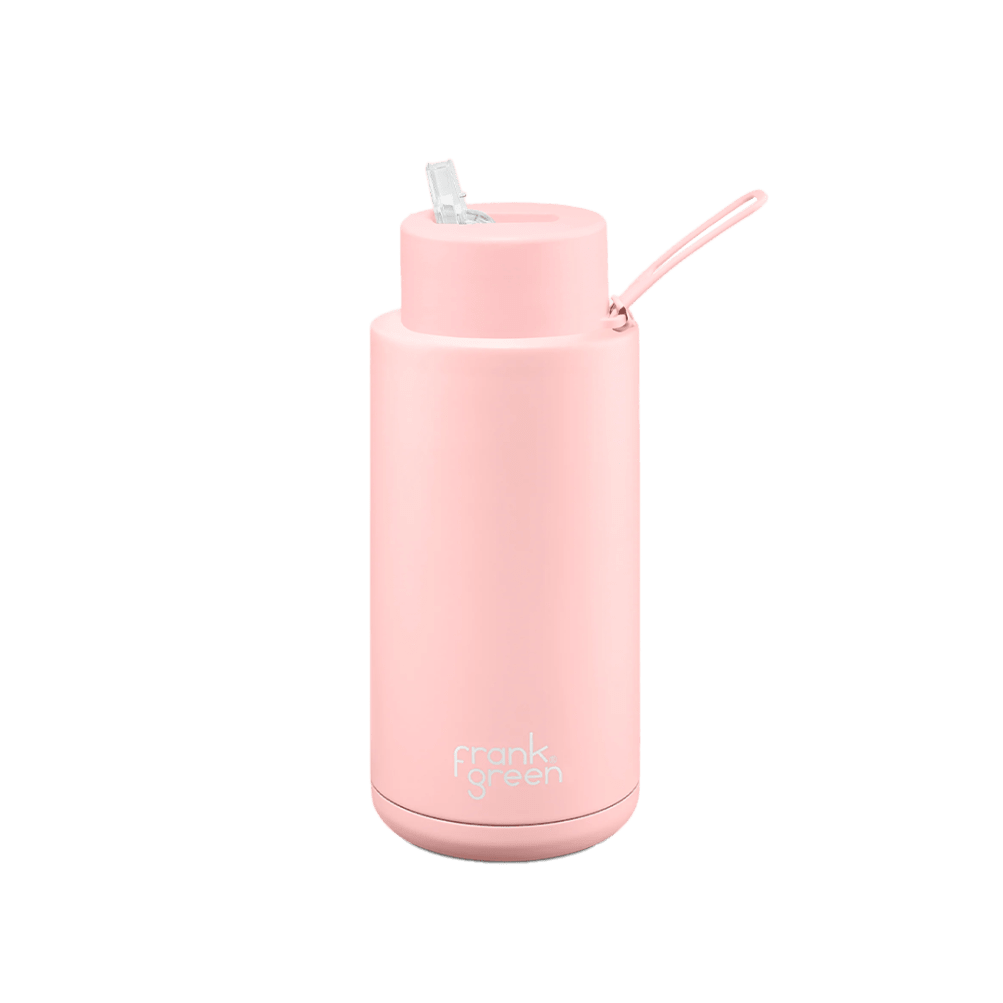 Frank Green Reusable Bottle
Frank Green
£38.99
Frank Green was founded in 2014 with the goal of reducing single-use plastic products. Their reusable water bottles are part of that goal so you can rest assured that each bottle is made to last. Choose from an array of colours from metallic rainbow to matte black. There's something for everyone, proving that a water bottle doesn't have to ruin your look.