Angus Cloud opens up about his near-death experience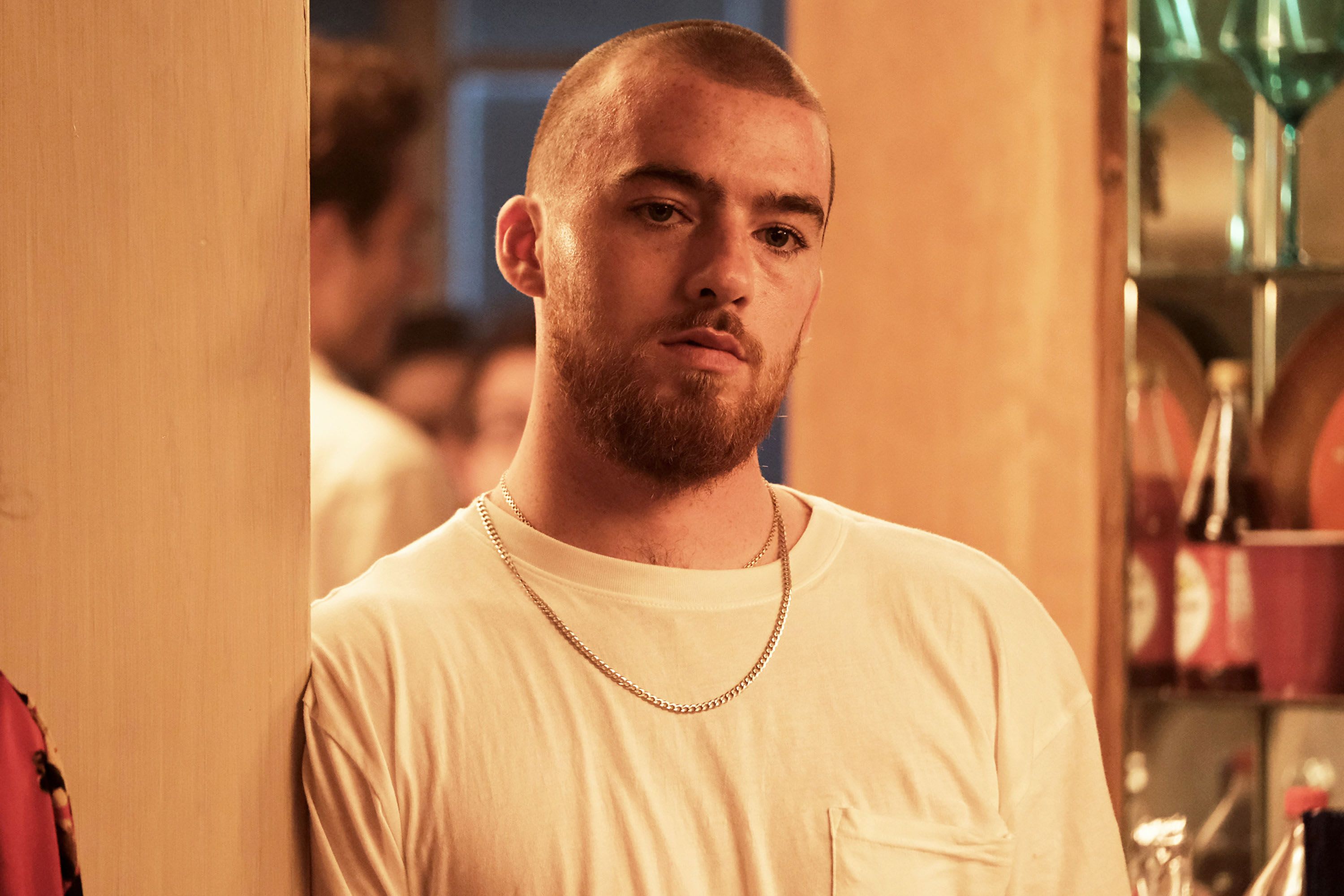 The actor has spoken for the first time about a gruesome injury he suffered in 2013
image Eddy Chen/HBO
words Megan Wallace
This week has been a good one for Euphoria gossip. While we're only just recovering from the news that a first-time actor nearly beat out Zendaya for the role of Rue or that Hunter Schafer initially turned down the part of Jules (Rules, as we know them, very nearly weren't a thing!), we've just got wind of some far more bizarre news from the HBO show.
Anyone that's a fan of Euphoria will know that Fez, whose fledgling romance with Lexi in season two inspired a million memes, is one of Euphoria's most underrated characters. While his arc doesn't involve the explosive revelations or unhinged drama we see from the rest of the cast, his gentle and earnest personality gives a much-needed sense of calm to what is a particularly chaotic tv series. The drug dealer is played by Mac Miller lookalike Angus Cloud who, if a recent interview is to be believed, almost didn't make it to Euphoria fame – or past the age of 15 for that matter.
Speaking to Variety, the 24-year-old actor opened up about the distinctive curved scar that runs along the left side of his scalp — and we really weren't prepared for this. The reason the signature mark turned up? "I broke my skull on Friday the 13th." Okay, this definitely needs some unpacking.
According to Cloud, he suffered the injury when he became separated from a group of friends during a walk through his hometown of Oakland, California. It was in 2013 and, yes, there was a Friday 13th that year, in the September to be precise. Getting dark early-ish there in September, he didn't notice that he had inadvertently stepped into a construction hole until he was already falling and probably fearing for his life (sounds like my last relationship, tbh!).
The details of the near-death experience get pretty gnarly from there. "I woke up 12 hours later at the bottom," he said. "I was trapped. I eventually climbed out after — I don't know how long. It was hella hard to climb out, because my skull was broken, but my skin wasn't, so all the bleeding was internal, pressing up against my brain. But they wasn't gonna find me down there. I found myself. Or God found me, whatever you want to call it."
Cloud, who says he was around 14 or 15 at the time (our records suggest he was 15 in 2013!) claims that he pulled himself out of the 10-foot ditch with broken fingers and took a bus to his mother's house. Once back home, Cloud's mother took him to hospital, where he received urgent medical attention. "They cut my head open, they put some screws and a plate over where I broke my skull and — shit, sealed me back up, and that was that."
Sounds kind of an unlikely story, right? Who manages to pull themselves out of a ditch while they're bleeding on the brain? Well, we're forgetting one important detail — Cloud's primal instincts had kicked in, with a shot of adrenaline that seems to have made the impossible, possible. "I didn't feel no pain," he explained. "I was in survival mode, you feel me?"
Bear Grylls would be proud!