How LGBTQ+ icons and Bollywood legends inspired Ahluwalia's British library show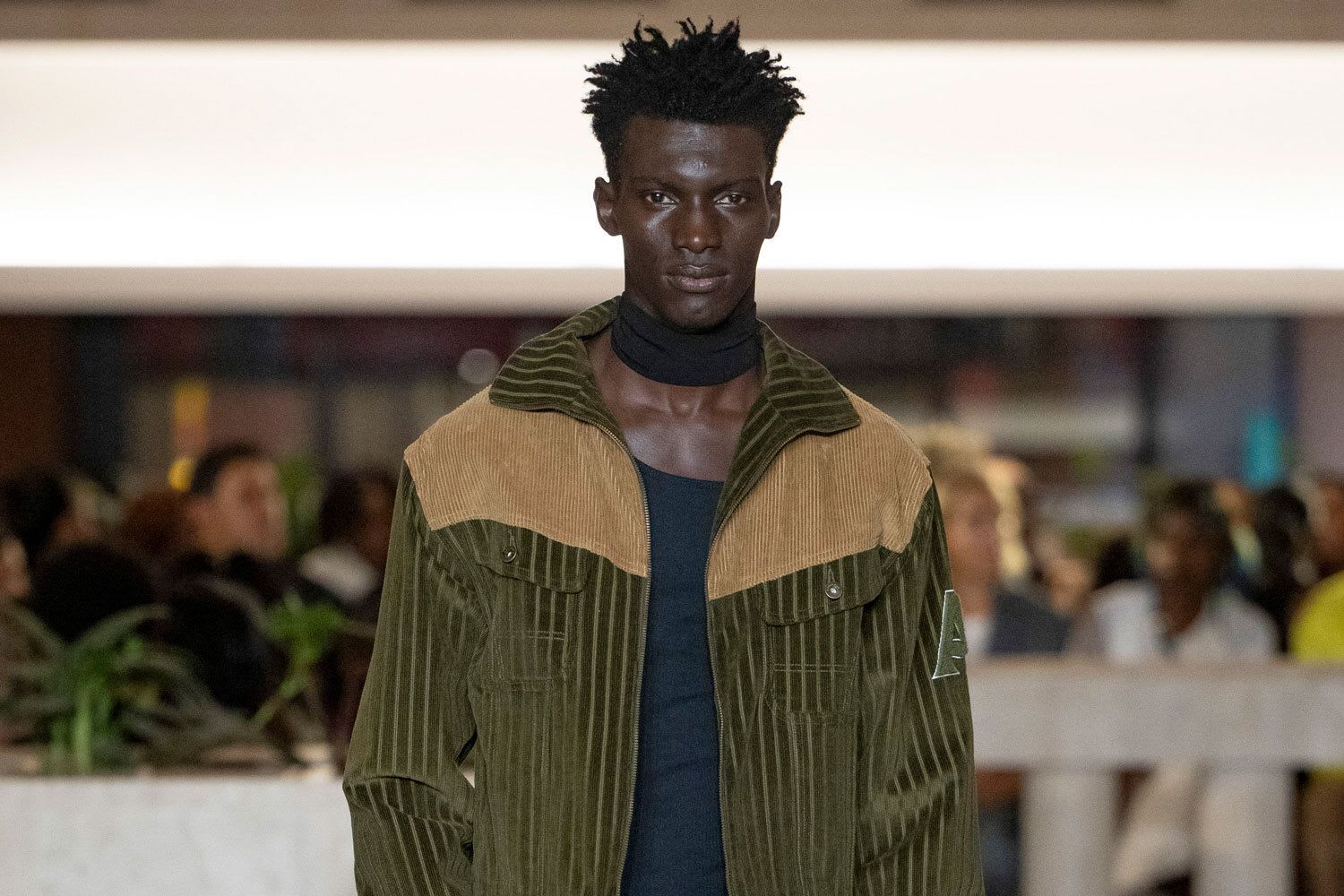 The designer's SS24 collection drew inspiration from the Algerian artist who inspired Picasso, Bollywood's Marilyn Monroe, and Marsha P. Johnson
If you look at the average school or university curriculum, you won't be surprised to find that the achievements of white men outnumber acknowledgments of any other group. While organisations like the Black Curriculum have been campaigning to decolonise the curriculum in the UK, people of colour still go largely undercredited and underrepresented. But you'll find these stories in the British Library, which is home to over 150 million separate items representing every age of written civilization, including books, journals, manuscripts, maps and more, in every written and spoken language.
It was also the location for Ahluwalia's SS24 show, which took place yesterday evening. As models stomped the hallowed hallways of the world's largest and most comprehensive research collection, the clothes paid homage to history's unsung doers, thinkers and makers.
Since graduating from the University of Westminster's Menswear MA course in 2018, Priya Ahluwalia has often drawn from her dual Nigerian-Indian heritage as a source of inspiration for her namesake brand, using her multi ethnic background as a springboard for championing multicultural representation across the fashion industry. "I grew up in London," she tells woo, "and I loved being in a place full of different cultures and communities. It influenced my work in so many different ways." This season was no different, highlighting Baya Mahieddine, the Algerian painter who inspired Picasso, Bollywood actress Madhubala and LGBTQ+ icon Marsha P. Johnson as the collection's core influences.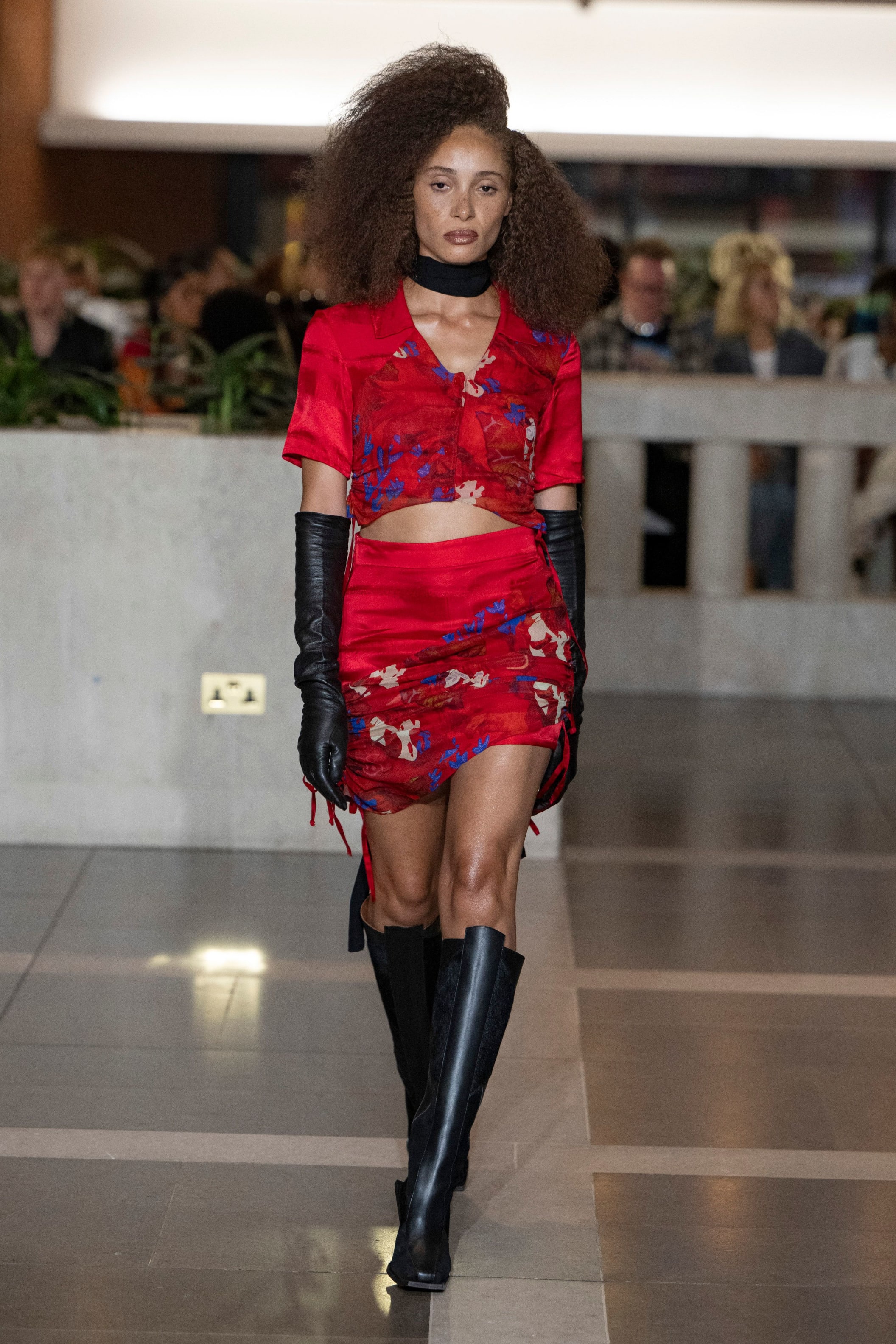 Image courtesy of Ahluwalia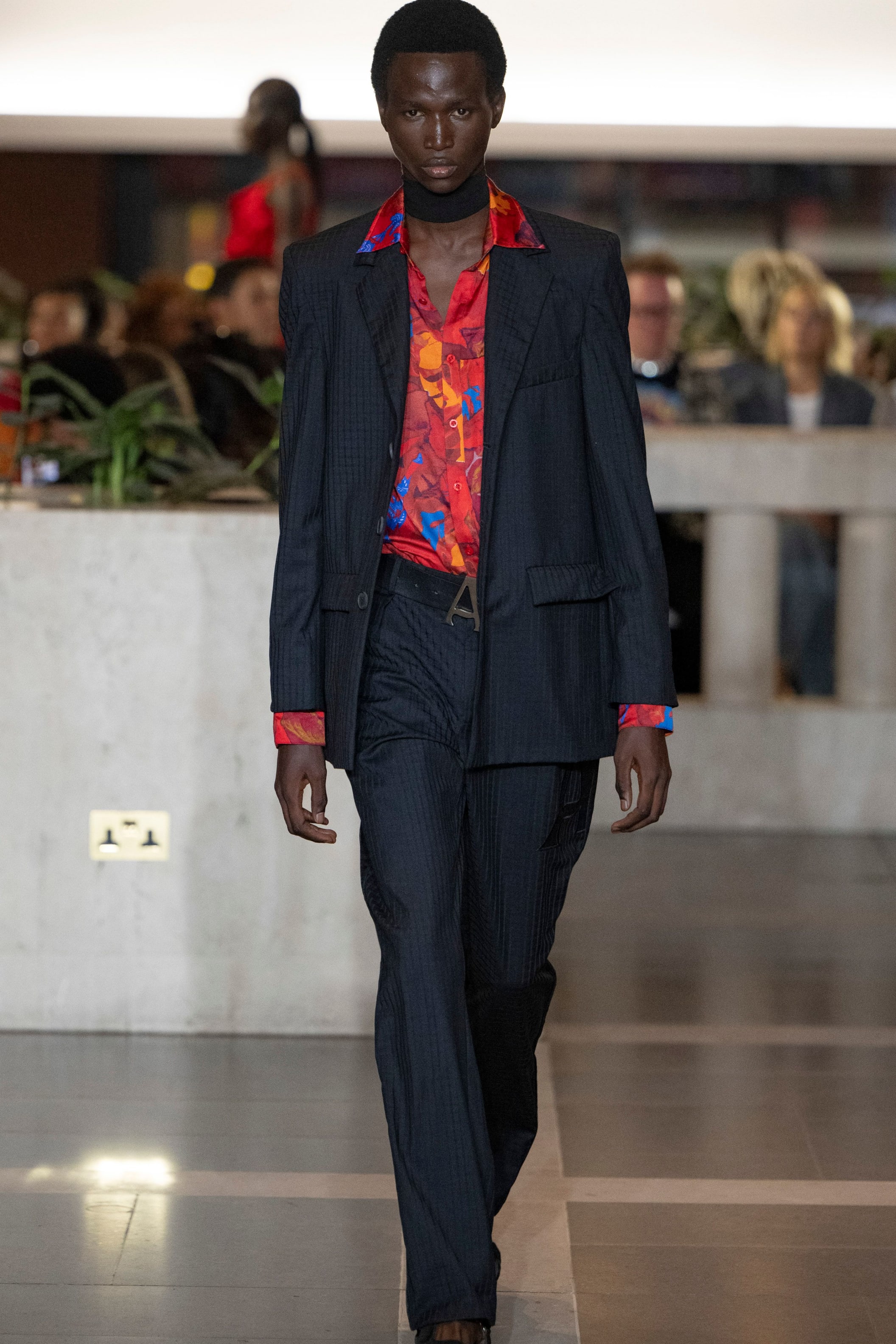 Image courtesy of Ahluwalia
This inspiration is played out in flower motifs that nod to the colloquialism of 'giving someone their flowers.' The three icons Ahluwalia looked to this season each experienced a kind of cultural erasure that is all too common for creatives of colour. Here, though, their vibrant energy and effervescence shines through across silk two-pieces, double breasted suits and patterned cowboy boots. Elsewhere, casually unbuttoned shirts, silk shorts and cowl neck dresses reference a timeless summer wardrobe. Tailored tracksuits, polo shirts and varsity jackets made up this season's streetwear offering.
Much of the research for this collection took place at the British Library. "I really love the freedom that comes with a lot of the parts of my job," Ahluwalia explains. "I can research topics I am interested in while designing new and exciting clothes." To start each collection, she writes down her ideas and initial thoughts, before looking at lots of books and visiting galleries to collect research. This physical primary research can sometimes lead to uncovering facts that are hard to find online.
As much as the internet is a vastly immense resource, sometimes you can't beat a good old fashioned book if you want to discover something that no one else is talking about. Ahluwalia's teenage bedroom was "full of magazines" from when she was "obsessed with buying magazines and reading the whole thing cover to cover." This hunger for knowledge continues to be part of her process today.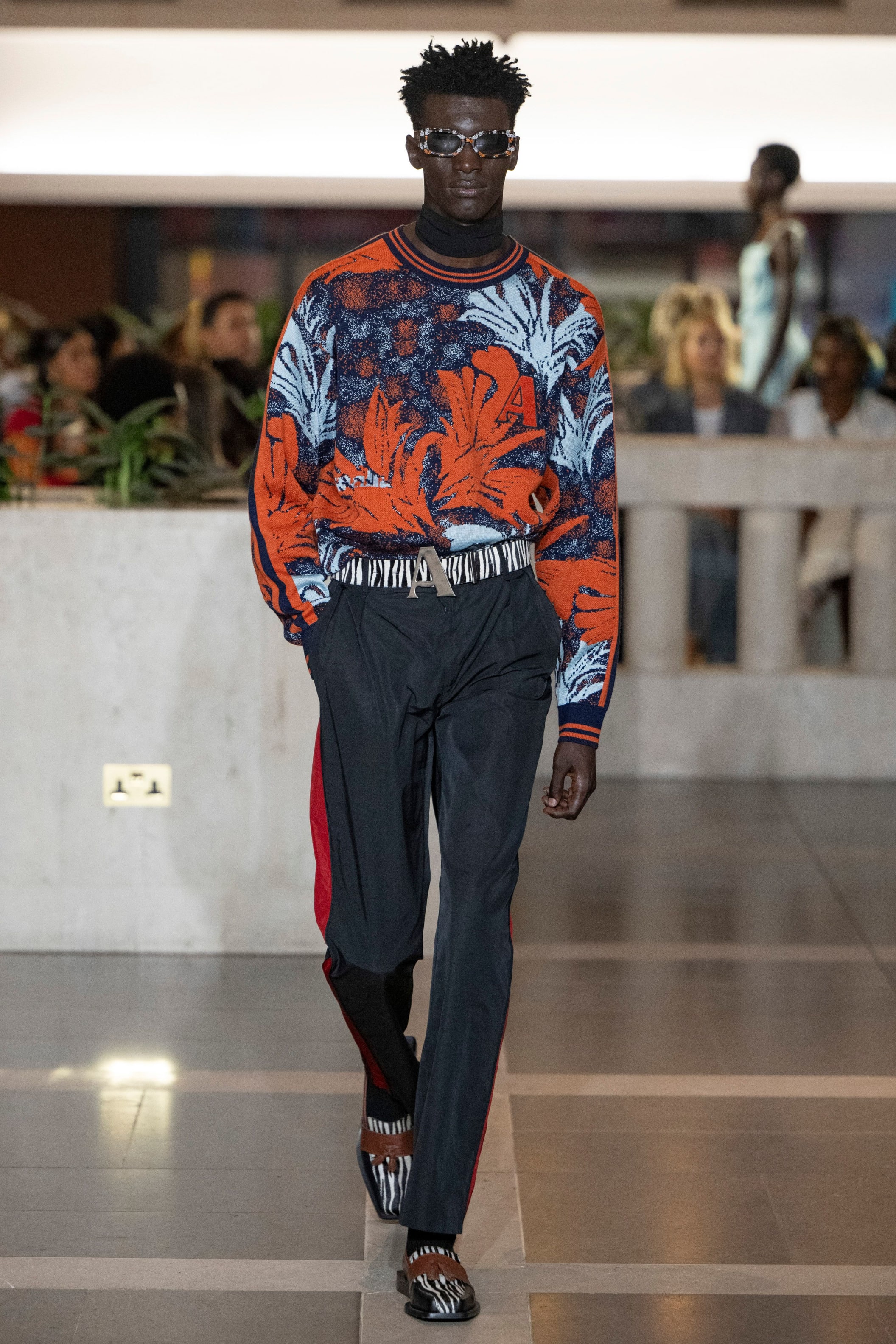 Image courtesy of Ahluwalia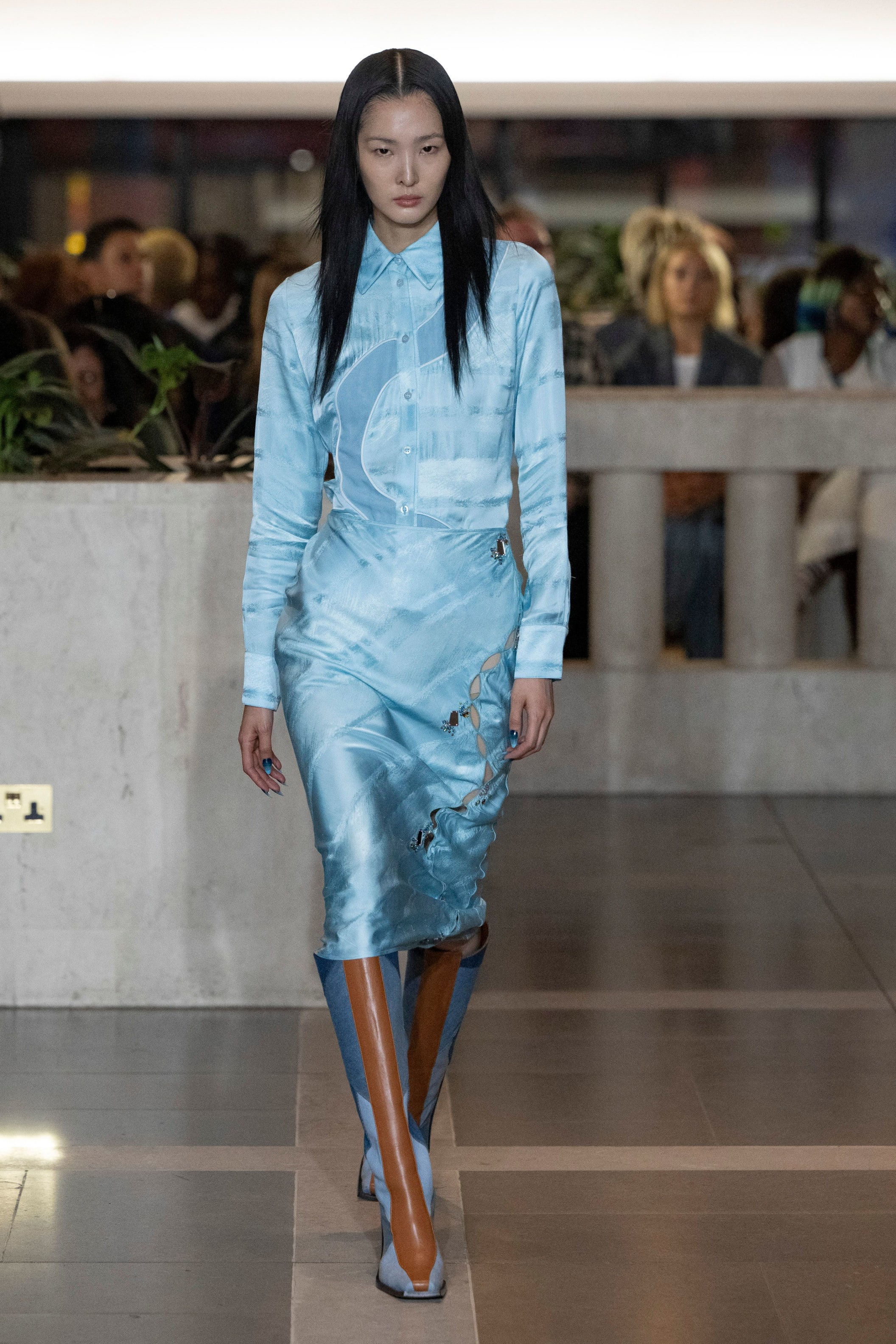 Image courtesy of Ahluwalia
The show coincides with a collaboration between the British Fashion Council and the British Library who are hosting a competition for students to create fashion portfolios inspired by the library's unique collections. Such a huge archive gives students the opportunity to find inspiration in the achievements of those who are lesser known. It's in line with Ahluwalia's own advice for aspiring designers. "I would encourage them to really figure out what they want to say or communicate or explore," she says. "Figure out what makes you different from everyone else and be clear on your vision."
It's this clear vision and dedication to discovery that means Ahluwalia keeps gaining momentum. This was a collection that will resonate with the brand's community and anyone who has felt underrepresented or ignored. The rapturous applause that erupted when Ahluwalia came out to take her final bow was a testament to the show's sense of pure joy. "I want people to feel happy and confident when they wear my clothes," Ahluwalia concludes. "I want them to feel like they're wearing a piece that they will cherish." And with that, Ahluwalia is fast becoming another chapter in London's long and rich multicultural history, a designer that fashion students may well study for years to come.
Image courtesy of Ahluwalia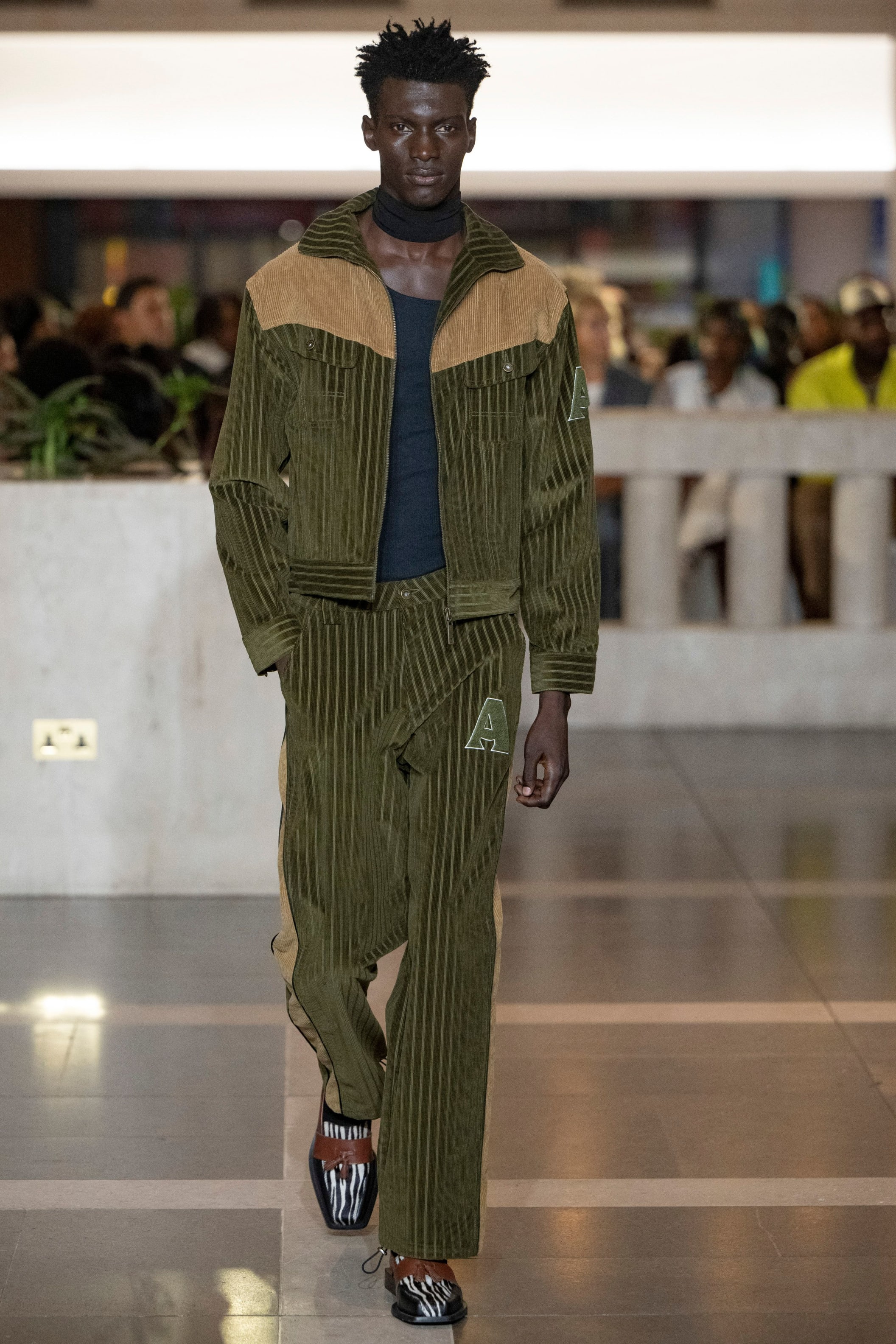 Image courtesy of Ahluwalia
Image courtesy of Ahluwalia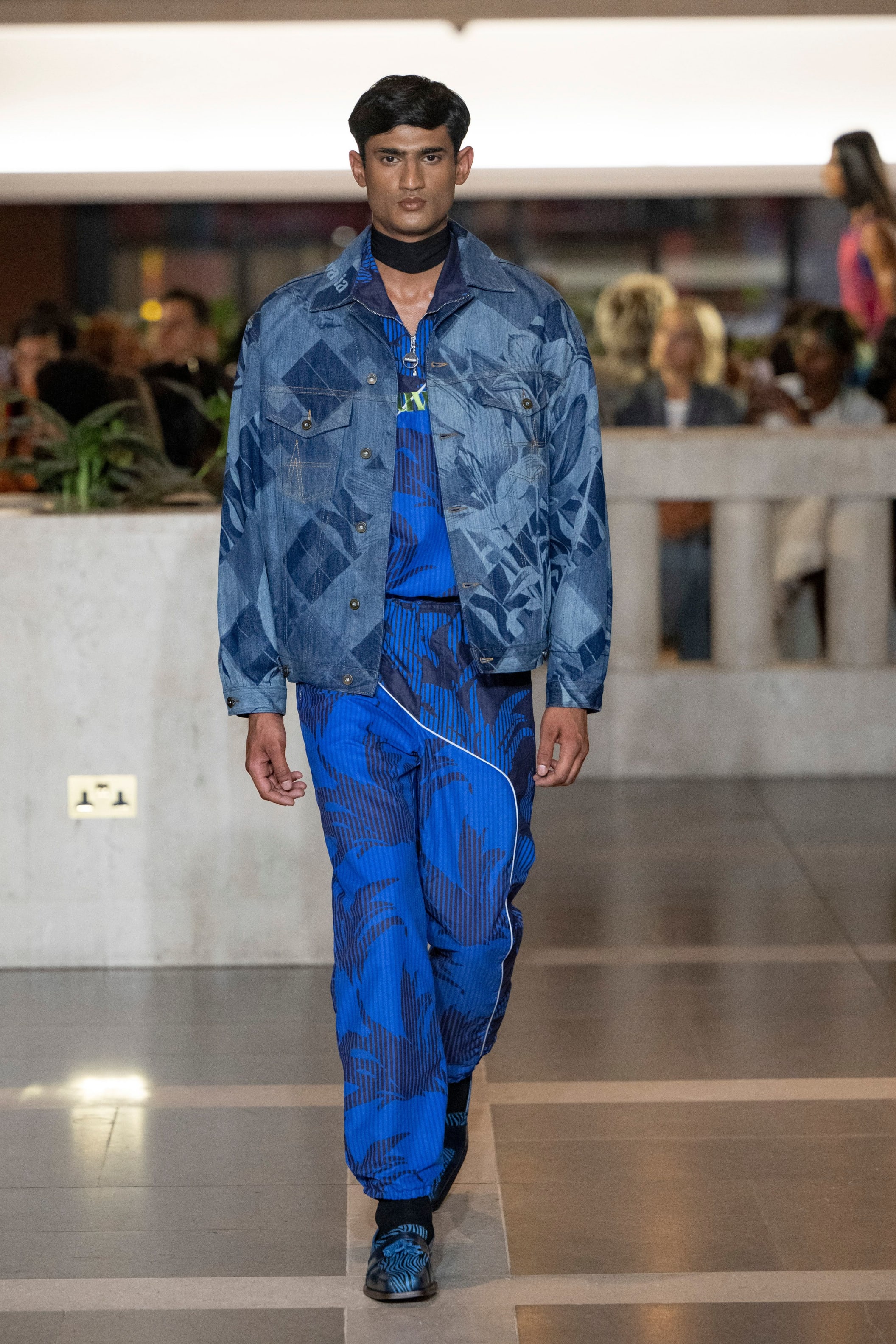 Image courtesy of Ahluwalia