Sustainable fashion misinfo is everywhere: here's how to find the truth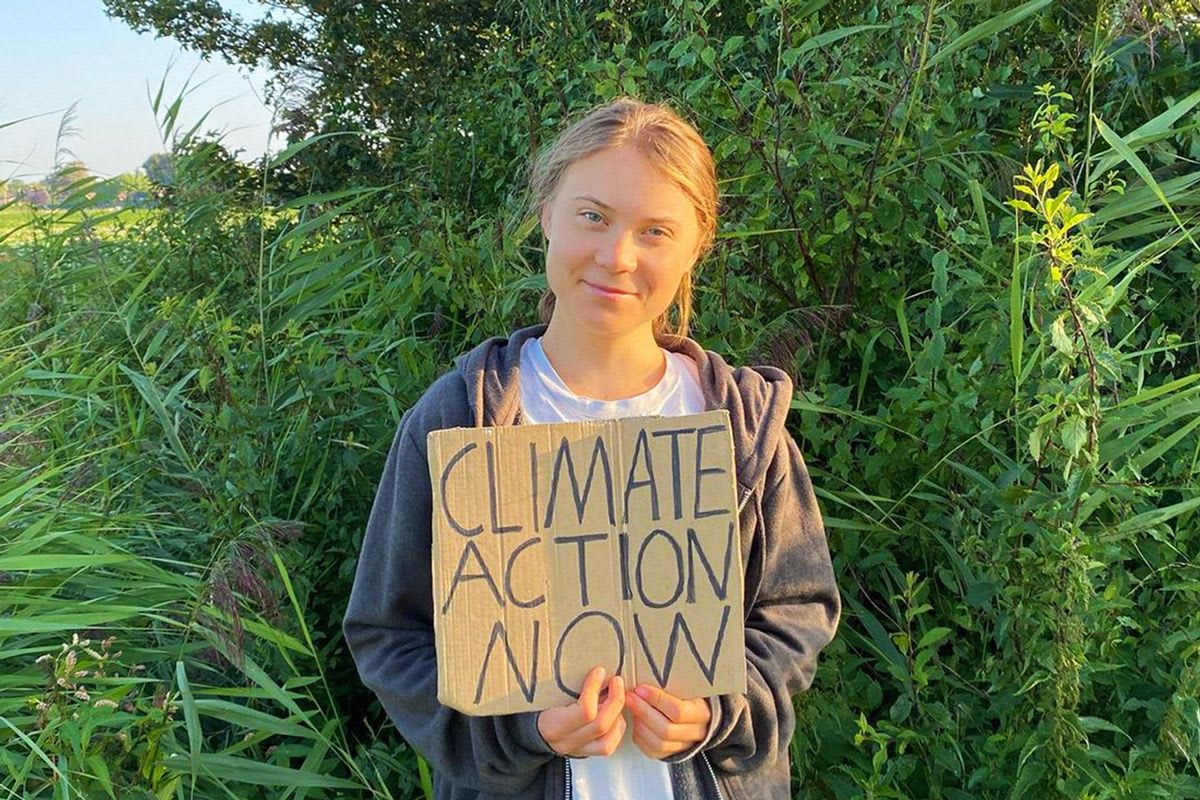 Our round-up of books, documentaries, websites and educators worth checking out help to learn more about sustainable fashion
Earlier this month, it was found that Boohoo had broken the promises made in their 2020 'Agenda For Change' programme, which was launched in response to allegations of modern slavery during the pandemic. The programme pledged Boohoo would pay its suppliers a fair price for garments with realistic timescales, but a BBC Panorama investigation found that the fast fashion e-tailer had lied about improving working conditions for their garment workers.
To anyone who knows anything about the fast fashion industry and its common practices, this will come as no surprise. When a top costs just £3 you have to wonder how anyone along that supply chain is getting paid. Yet if you head to the Boohoo website, there is an entire page dedicated to their sustainability plan. Fast fashion companies are no longer avoiding the topic of sustainable and ethical practices, but without actually committing to true sustainable and ethical practices, they've ensured that the phrase 'sustainable fashion' has never been more overused. The hashtag has 5 billion views on TikTok alone.
you are missing out on some content here because you rejected our cookies. want to change that?
Yet its meaning has never felt so empty and so hard to pin down. Greenwashing is rife, #sheinhaul TikToks rack up millions of views, and trend cycles are moving faster and faster. In this context, calling a collection "sustainable" doesn't necessarily mean anything. The fashion industry contributes 2.1 million tonnes of greenhouse gas emissions each year – that's 4% of all global emissions. As with every effort to reduce the impact of the climate crisis, the responsibility doesn't just fall on you, the individual consumer, but that doesn't mean you're powerless.
So, what's the antidote? Sustainable fashion brands? Only shopping vintage and resale? Or should you stop buying new clothes altogether? To learn more about fashion's impact on the environment and what we can do to combat it, here's a round-up of eye-opening documentaries, books, websites and influencers to inform and educate.
Documentaries
The True Cost
The True Cost explores the human and environmental impact of the rapid expansion of fast fashion that's happened in recent decades. It's a harrowing insight into the real behind-the-scenes of the fashion industry, the overworked and underpaid garment workers and the cotton farmers who die from exposure to carcinogenic chemicals. They draw the conclusion that we have to change our relationship with fashion. The solution lies in more consumers becoming activists, no longer seeing nature as a commodity and realising that no one should have to die to make our clothes. It features interviews with designers and activists including Stella McCartney and Livia Firth. The full documentary is available to watch on YouTube.
River Blue
Denim is a casual wardrobe staple. The average person owns between five and six pairs of jeans. River Blue dives into the impact that fashion, and specifically denim, has on natural bodies of water worldwide. River conservationist Mark Angelo looks at the toxic side effects of the fashion industry on some of the world's largest rivers while providing solutions to inspire hope for a more sustainable future.
Books
To Die For: Is Fashion Wearing Out The World? by Lucy Siegle
Published in 2009, Lucy Siegle's To Die For was one of the first comprehensive, in-depth guides to fashion's ethical and environmental issues. Its vast subject matter ranges from how dye is polluting the world's rivers, to the struggles of underpaid garment workers; making it the perfect starter text for anyone who wants to learn more about fashion's darker side.
The World Is On Fire But We're Still Buying Shoes by Alec Leach
Released last year, this book by the former fashion editor of Highsnobiety explores why we keep buying clothes when we know about fashion's damaging impact on the environment. It's equipped with infographics, diagrams and pull quotes about all the key takeaways. Leach looks at the psychological relationship we have with clothes and how it encourages such a relentless cycle of consumption. Through understanding why we shop the way we do, we can start to change our habits.
Educators
Brett Staniland
You might recognise Brett from his brief stint on Love Island in 2021 – he was a driving force behind the show's pre-loved partnership with eBay – but these days he uses his platform to spread sustainable fashion education. From calling out greenwashing to spotlighting conscious brands, his content is informative yet still aspirational.
Orsola de Castro
Orsola de Castro is the co-founder of Fashion Revolution, a platform calling for a fairer and more sustainable fashion industry. Her own Instagram page is packed with fashion waste statistics, upcycling tips and reasons to buy less and buy better. Give her a follow to add a dose of sustainable fashion education and inspiration to your feed.
you are missing out on some content here because you rejected our cookies. want to change that?
Aja Barber
Aja Barber is a writer, stylist and consultant who talks about fashion through the lens of sustainability and inclusivity, from dismantling the idea that fast fashion is the only way to consume and engage with fashion to how secondhand fashion can become more accessible and inclusive. Her work looks at the intersection between privilege, wealth inequality, racism, feminism and colonialism. Her book, Consumed, explores the relationship between colonialism, climate change and consumerism.
Websites
Fashion Revolution
Fashion Revolution was founded by Orsola de Castro and Carry Sommers in the aftermath of the Rana Plaza factory collapse in 2013. It has since become the world's largest fashion activism movement. Their Fashion Transparency Index highlights how much information fashion brands share about their supply chain practices and impacts with the goal of driving greater accountability.
Good On You
Wondering whether the sustainable brand you're shopping from is actually sustainable? Head to Good On You and check out their sustainability ratings. The ratings are based on how well brands address their impacts on people, planet and animals. They consider a brand's entire supply chain and consult with industry experts, academics and organisations, like Fashion Revolution. Brands are ranked from 'We Avoid' to 'Great', but less than 1% of brands have achieved a rating of 'Good' or higher.