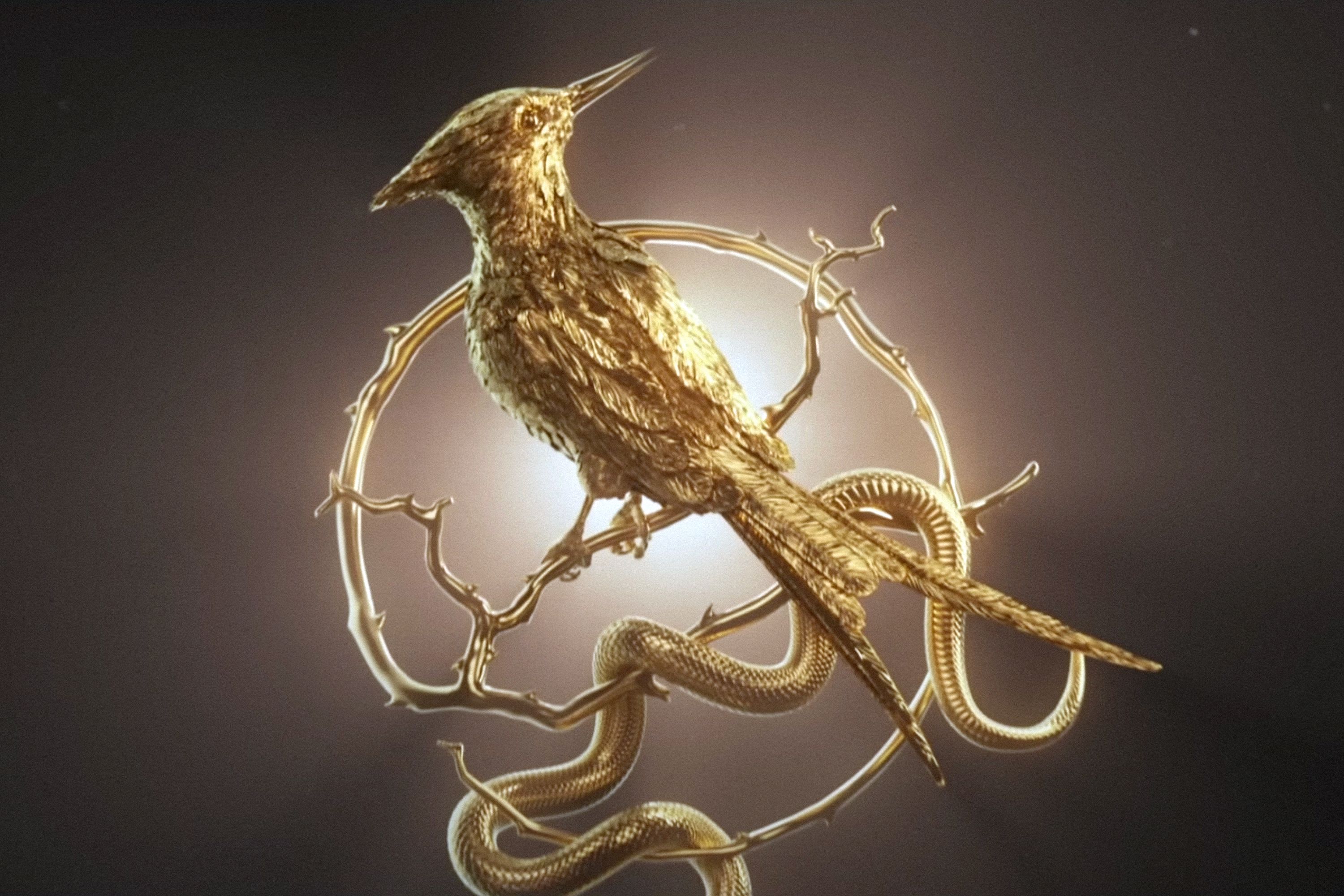 An exclusive first look at The Ballad of Songbirds and Snakes was aired last night before the MTV & TV Movie Awards
Based on Suzanne Collins' 2020 novel of the same name, the film serves as a prequel to the The Hunger Games trilogy which first came to our screens a decade ago in 2012. It will take fans back to the teenage years of the Panem despot Corliolanus Snow, played by Donald Sutherland in the original trilogy.
"Years before he would become the tyrannical President of Panem, 18-year-old Coriolanus Snow, this time played by Tom Blyth, is the last hope for his fading lineage," The official synopsis for the new film reads. "With the 10th annual Hunger Games on the horizon, the young Snow is alarmed when he is assigned to mentor Lucy Gray Baird, played by Rachel Zegler, the girl tribute from impoverished District 12."
"But, after Lucy Gray commands all of Panem's attention by defiantly singing during the reaping ceremony, Snow thinks he might be able to turn the odds in their favor. Uniting their instincts for showmanship and newfound political savvy, Snow and Lucy Gray's race against time to survive will ultimately reveal who is a songbird, and who is a snake."
Returning to the directing chair is Francis Lawrence, who took the helm of the final two of the Hunger Games trilogy, helping the franchise to earn a staggering £3bn worldwide, making it one of the most commercially successful trilogies of all time.
Jennifer Lawrence, who plays the lead character Katniss Everdeen in The Hunger Games was full of praise for, Rachel Zegler, the new star of the upcoming prequel, telling Deadline: "Like everybody, I first saw Rachel Zegler in West Side Story, and like everybody, I knew I was watching a star who would command the screen for a generation."
Don't take her word for it, take a sneak peak at the trailer for Hunger Games: The Ballad of Songbirds and Snakes below.
you are missing out on some content here because you rejected our cookies. want to change that?