5 binge-worthy shows to watch now Derry Girls is over
After a two-year hiatus, Channel 4's Derry Girls is finally back… and after what felt like a lifetime, due to pandemic-induced filming delays, we can safely say it was worth the wait. Season three, which is the final of the highly-anticipated and award-winning show, ended with a bang – is available now to watch on Netflix now.
Derry Girls follows the hilarious antics of five best friends, as the teenagers navigate adolescence amid the 1990s Northern Irish conflict. This decade was the tail-end of the Troubles, an era of relative optimism in the countries' turbulent history.
Advertisement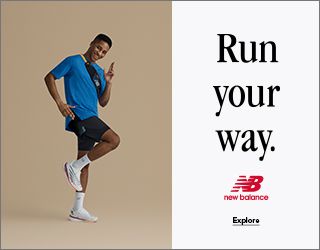 Though the setting and historical context of this coming-of-age comedy is somewhat bleak – often referencing the violence experienced in this time – the writers find a way of uplifting fans through incredible storytelling. From the cast's wacky shenanigans to their grandfather's comical remarks.
So if you're like us and sad that the show is wrapping up after the third season, here's a list of other notable binge-worthy shows that give us big Derry Girl energy.
On My Block, 2017
Derry Girls is renowned for its sense of humour and realism, so it'd only be appropriate to make sure the titles included on this list are the same… On My Block is no exception. Wowing critics since its Netflix debut in 2017, like Derry Girls, it tells the story of a group of teenagers growing up in troubled circumstances.
The plot centres around four friends struggling to avoid gang violence in their violent neighbourhood of Los Angeles. Despite the storyline taking you to some pretty dark places, the show never loses its own unique sense of humour – with bleak circumstances often overshadowed by the main cast's witty dynamic. If you're enjoying Derry Girls, this show is definitely not one to miss!
Chewing Gum, 2015
Like Derry Girls, this award-winning British sitcom, Chewing Gum, combines comedy with a healthy dose of realism. The story centres on a young woman living in a London estate, who ditches her boyfriend to explore her sexuality - to the dismay of her strictly religious family. Without giving away too many spoilers, this ends in hilarious consequences. If you're looking for an easy laugh - Chewing Gum is the one for you, available on Netflix now.
The Inbetweeners, 2008
Does this show need any introduction? The award-winning British series was (and still is) an iconic and nostalgic timestamp, encapsulating the trials and tribulations of growing up as a British teen in the 00's. The plot, which follows Will, Neil, Simon, and Jay as they navigate through their awkward school years is side-splittingly funny – written with the crude and often dry humour which makes Britain… Britain. If you're looking for a binge-worthy series, which definitely gives off Derry Girls' energy, this one is for you.
Sex Education, 2019
When Netflix's comedy, Sex Education, hit the screens back in 2019 it didn't just make us laugh – it opened up an important discourse about sex, identity and teenagehood. The plot follows the story of an awkward teen with a sex therapist mother, who sets up an underground sex therapy clinic at high school with the help of one of his classmates.
Like many of the titles listed above, this show somehow portrays the most embarrassing moments of teen life – with the perfect balance of cringe and comedy. This series, in particular, deserves some credit for highlighting incredible important societal issues like asexuality, disabilities and assault in a thought-provoking, sensitive but humorous way.
The End of the F***ing World, 2017
Despite only lasting for two seasons before Netflix decided to cancel The End of the F***ing World, in its relatively short airtime the show amassed a loyal following. And this isn't without reason. The BAFTA-nominated dark comedy tells the story of two teenagers Alyssa and James. 17-year old James believes he's a psychopath and has a death wish against Alyssa. Alysa, somehow, persuades him to run away with her and they both head on a road trip in search of her real father.
The show is a weird and obscure concoction of nihilism and romance – but that's what makes it so special. Like Derry Girls referencing an IRA bomb threat, this series manages to pull off the humour and engaging storytelling whilst highlighting serious issues.