What 'boughetto beauty' means to a generation of young black women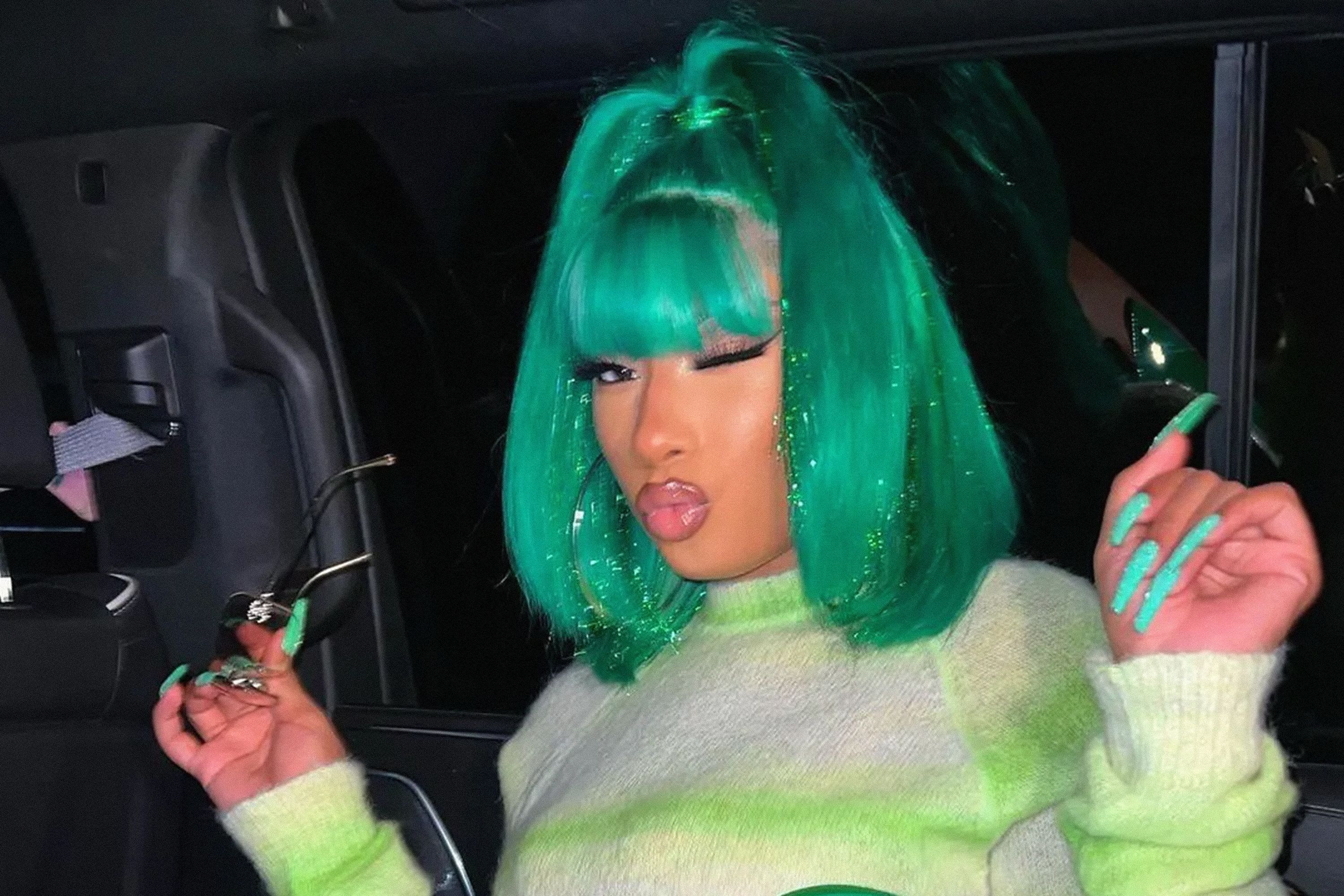 A blend of bougie and ghetto, big hair, and ornate nails, this Lil Kim and Cardi B-repped aesthetic defines an era for black women in the beauty zeitgeist
Love Lil Kim? Crying for Cardi's nails? Studded and jewelled painted acrylic nails, dark brown glossy lips, gravity-defying and technicolour lace-front wigs and sweeping semi-permanent makeup: 'Boughetto beauty' is on the rise. It's providing us with a knowing side-eye, a campy, at times garish and high-drama, sometimes just completely undefinable, aesthetic that blends the highbrow and lowbrow elements of black beauty across the decades. And it's the foremost aesthetic right now.
Although there are countless makeup trends and aesthetics synonymous with Black beauty, arguably none has become more recognisable and part of pop culture than 'boughetto' – a blend of the words 'Bougie' and 'Ghetto'. The exact origin of this aesthetic, much like its moniker, is multi-layered, drawing from black beauty trends spanning decades. It originated in black neighbourhoods like the Bronx in NYC and the inner-streets of Chicago, and the style was then popularised by 1990s hip hop icons from Lil Kim to TLC and Missy Elliott. Today, it's a reference for everyone from beauty influencer Jackie Aina to Cardi B and Megan Thee Stallion, and British acts Stefflon Don and Miss Banks across the pond. Cardi B's nail tech Jenny Bui has become a celebrity herself in and beyond the scene for her XXL nails. Jonathan Wright is renowned worldwide for his colour hairstyles on clients including Keke Palmer, Megan Thee Stallion, Blac Chyna, and Saweetie. You'll find 100,000 tags on TikTok and Instagram combined.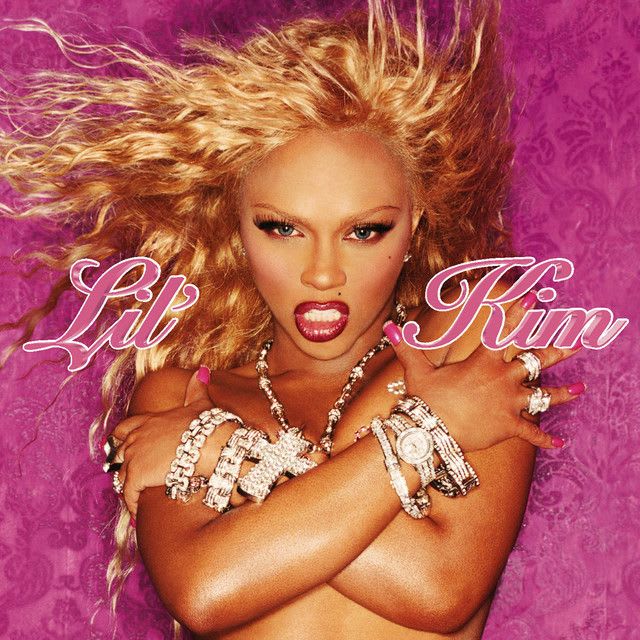 The mainstream beauty industry has long been at odds historically with black beauty, cherrypicking elements it deems as chic for white women to try on, and discarding what it sees as ratchet. You just have to look at the rise of the Kardashians and their litany of 'boxer braids' and BBLs, and the Blackfishing of celebrities like Ariana Grande to present and profit as racially ambiguous. It's what designer and fashion activist Nareasha Willis describes as 'Ghetto until proven fashionable', where you'll have seen across countless catwalks that showcased black hairstyles sans black models (hello, Marc Jacobs, the Hadids, and those pastel dreads!).
In the last few years, we have begun to bear witness to a widespread reclamation of the style in a way that champions its black connoisseurs, and moves away from a beauty binary that dispenses with black culture it deems not good enough. Black beauty continues to have increasing cultural capital and an ever-increasing market share – one that according to the British Beauty Council, is currently worth around £230 million a month. Despite the fact that nearly four in 10 black female shoppers state that they still find the process of finding cosmetics and skincare on the highstreet difficult, thanks to the rise recognition of boughetto beauty and a boom in industry wavemakers like Rih's Fenty and celebrity makeup artist Pat McGrath's eponymous brand, change is afoot.
Outside of pop culture, young women are playing with its boundaries. Lorna, a black 25-year-old social strategist from South London, says this social shift has been apparent to her for a while. "People have long – even if they didn't admit it to themselves – wanted to fit in, and gain white, male or mainstream acceptance," Lorna says. "But now with 'ratchet' beauty becoming the norm, it's marking an end to that – now black women no longer care whether makeup and beauty practices that were oftentimes dismissed as too 'ghetto' receive outside approval."
"Black women no longer care whether makeup and beauty practices that were oftentimes dismissed as too 'ghetto' receive outside approval"
Now, she thinks, "it's easier not only to wear these styles – I love sporting a 360 HD Saweetie- esque wig on a random Monday – but also to advocate for women that favour this aesthetic when it comes to casting for campaigns and projects."
"The impact of this moment right now really lies in the fact that we can fully be who we are, without caring about how palatable it for disparaging onlookers, who are becoming used to the fact that for many of us, this is a foundational style," says Aixa, a 22-year-old A&R intern. "The aesthetic has given to me what so many black people before me were deprived of, and that's the climate and conviction to be unapologetically me. Without people in public calling my outfit ratchet. Without fear of people in the office thinking I look unprofessional."
Aixa adds: "I am in my Butterfly era, my whole Pinterest board and Instagram saved folder is filled with looks from the Lil Kim archive and Aaliyah at the MTV awards in 1999/2000, even though these moments happened before I was even alive, I feel such an affinity to them because of how they influence my current style. Take the iconic Lil Kim pasty moment (at the MTV awards in 1999), it wasn't just impactful because she was 'showing skin' but because she showed up in an unapologetic way, that didn't bow down to the respectability politics black women are so often expected to adhere to. It's an ideal I try to embody now".
When booking beauty maintenance appointments, the 22 -year -old uses these iconic cultural references. "I'll flip through my boards and decide what nail vibe I want to go for. If I am after a full Aaliyah moment I'll opt for a mid length acrylic with heavy nail art. Whereas a Cardi moment requires gemstones and a length so long that typing becomes an extreme sport."
"The impact of this moment right now really lies in the fact that we can fully be who we are, without caring about how palatable it for disparaging onlookers, who are becoming used to the fact that for many of us, this is a foundational style"
Really, it's a lifestyle. Impeccably upkept head to toe beauty rituals can be dipped in and out of. "It's important to recognise that the curation of the look goes beyond personal care for women," says Lorna. "It is a no hold barred presentation of styles and beauty trends that we grew up seeing, in a niche way now brought to centre stage."
Old Tumblr archives like KIM ARCHIVE or Lil Kim Mafia on Instagram, and Tik Tok accounts like @aalyiahfp4life are a URL celebration of the original purveyors of Boughetto beauty – you'll find photos of Aaliyah and Lil Kim on red carpets in 2000, wearing carefully crafted black liners, frosted lips, butt-length red hair, garish logomania outfits. But it's not just women, according to Lorna. "With their intricate cornrows, perfectly white teeth iced out with the latest grill, male rappers like Gucci Mane and Lil Wayne live and breathe Boughetto beauty too!" says Lorna.
Black TikTok users are doing tutorials of how to achieve the look and racking up the views. Take the flipped ponytail with a 'swooped' fringe or countless tips on how to install waist length wigs. "It's an accessible way for us to replicate the bold makeup and hairstyles we grew up seeing on celebrities, aunties, and stylish older cousins," says Aixa. "It's wonderful to see it rightfully celebrated online by a new generation."
"It's so much more than just a beauty trend to me," says Aixa. "It's beauty and grace with a side of 'don't fuck with me', which is why I think this generation loves it so much. This generation isn't afraid of embracing difference or innovation– so although Boughetto looks drawn from past styles, we don't feel the need for it to be co-signed by mainstream magazines or old school beauty standards," says Aixa.
For black women showing up in a world that has historically slated many beloved beauty trends as 'too much', the increase in accessibility to tips and tricks for this amalgamation of black beauty highlights is long overdue. Black women are harnessing a growing power over the beauty zeitgeist, so long live Boughetto.
"It's wonderful to see it rightfully celebrated online by a new generation"