Harry Styles and Little Simz lead a Mercury Prize list that has lots to say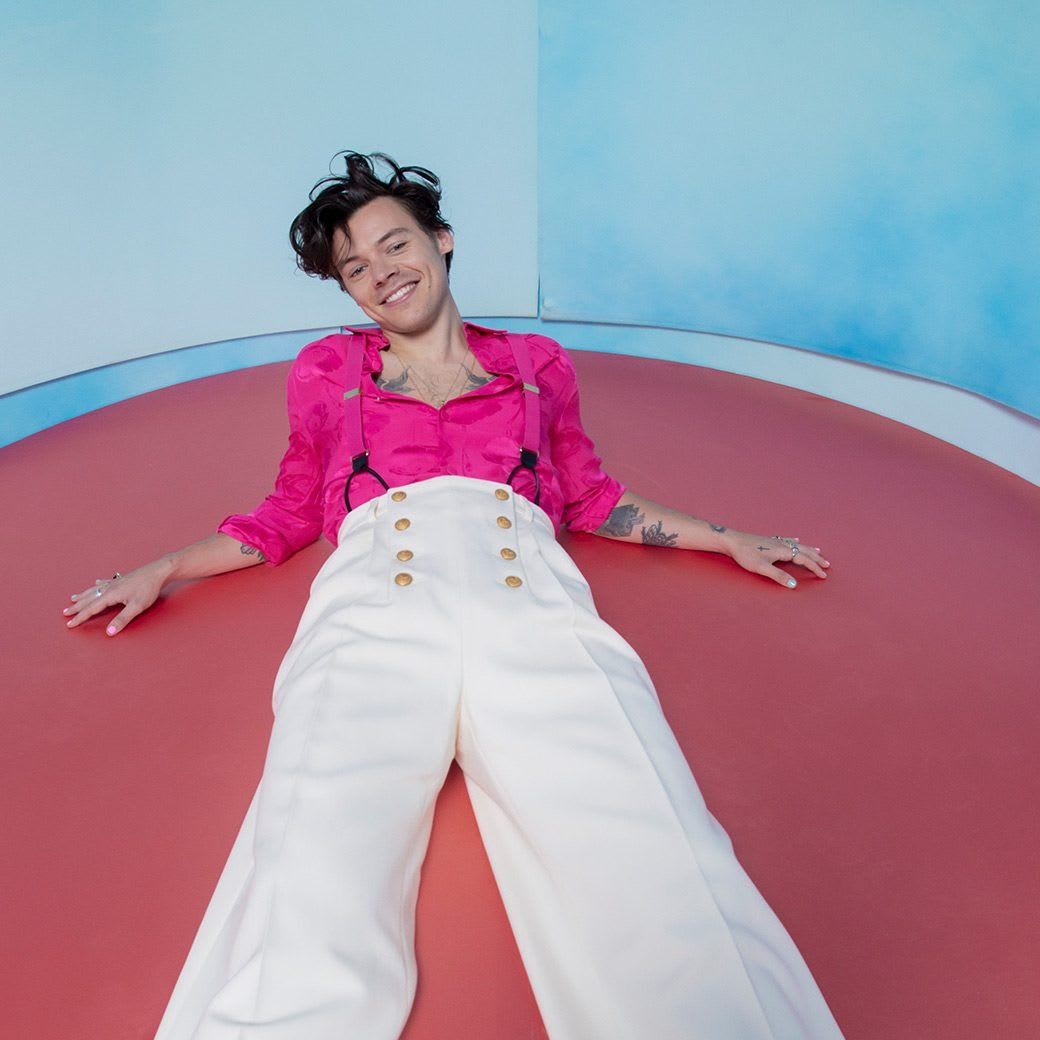 The 30th anniversary of the hallowed British music award is here: first-time nominees and women dominate the shortlist
The Mercury Prize is back, celebrating the best of British and Irish albums of the year gone by – across rap, indie from the islands, ex boybander groovy pop, and Cornish-language folk, naturally. The music award's shortlist was announced this morning (Tuesday 27 July), and there's plenty of major milestones and significant moments to celebrate from the list before the actual awards ceremony in September
The Mercury Prize list, now in its 30th year, features a record number of first-time nominees. Little Simz is the only one to have previously received a Mercury nod, which was for her 2019 third album, Grey Area. Her latest, Sometimes I Might Be Introvert, sees her bag a space on the list. It's been a major year for Simz, with the release earlier this year of Netflix's Toy Boy where she stole the show as Shelley. That means 11 of the 12 albums are debuts or recognition for work by relatively new artists or those putting in the work under the radar.
Of those first-time nominees is Harry Styles – he's the first ex-boybander on the Mercury list ever (if you don't count indie nu-rave faves the Klaxons as a boyband, that is!). He's been nominated for his gorgeous third album, Harry's House. It's been a big week for Styles already – the president of Marvel Studios has teased his return as Eros in the Marvel movie universe in an interview at Comic-Con, after a brief appearance in the post-credits scene of Eternals. A big week indeed.
Anyway, back to this world – the Mercury Prize shortlist is also dominated by women – seven of the 12 albums are by solo female artists or mixed groups. Wet Leg, the indie-rock weirdos from the Isle of Wight, are one of the fave acts of those announced for their self-titled debut that's been a huge hit at festivals this Summer period, Glastonbury included. Be sure to check Harry Styles' live lounge cover of their biggest hit, "Wet Dream". It's been a stellar year for the band, having only performed their first proper big-time gig at Latitude last year.
Other women on the list include Welsh pop singer Gwenno for Tresor, her third feature-length release and second installation of Cornish songs. Self Esteem is also on there for her pop-expanding second album, Prioritise Pleasure. Singer songwriter Joy Crookes also bags a nomination for her album Skin, which finally dropped last year after a string of stunning, life-affirming, singles that defined the most exciting elements of contemporary soul.
The Nova Twins' nomination marks another first for the prize list, as they're the first Black rock act to ever feature with their second album Supernova – a scuzzy odyssey of metal, R&B, electronica, and rock.
A particularly celebrated addition is Kojey Radical, for his debut Reason to Smile, an album that starkly explores the Black British experience with deeply felt R&B, soul, and hip-hop, and that he's been impressively working on for almost 10 years.
The judging panel put out a statement that said: "Getting down to 12 albums this year was not easy, simply because there were so many remarkable ones to choose from. That serves as proof that British and Irish music thrives during unsettled periods in history, with the albums chosen covering everything from imaginative pop to pioneering rap to Cornish language folk-rock. We feel that these 12 amazing albums each have something to say artistically and socially, all in their own unique, enriching ways."
The Mercury prize ceremony will take place on 8 September 2022 at the Eventim Hammersmith Apollo in London. The winner receives a prize of £25,000.
The Mercury Prize nominees list is as follows:
Jessie Buckley and Bernard Butler – For All Our Days That Tear the Heart
Joy Crookes – Skin
Sam Fender – Seventeen Going Under
Gwenno – Tresor
Kojey Radical – Reason to Smile
Little Simz – Sometimes I Might Be Introvert
Fergus McCreadie – Forest Floor
Nova Twins – Supernova
Self Esteem – Prioritise Pleasure
Harry Styles – Harry's House
Wet Leg – Wet Leg
Yard Act – The Overload