Soul sisters Ibeyi share their panic prevention playlist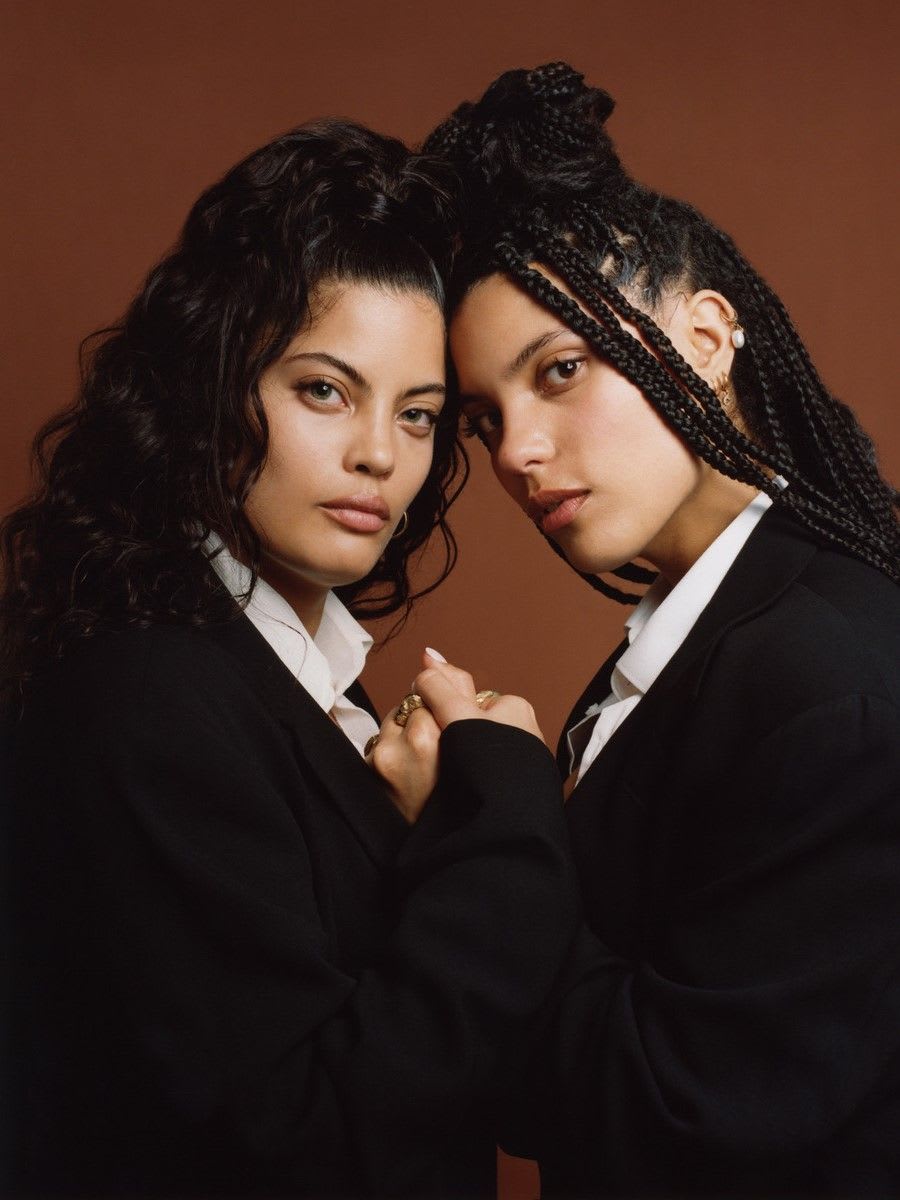 Ahead of their next album Spell 31, radiant sister-duo Ibeyi curate a playlist of songs to uplift and inspire, from Nick Drake and Amy Winehouse to Kanye West and Lauryn Hill
Sisters Lisa-Kaindé and Naomi Diaz took the name 'Ibeyi' from the Yoruba spirit Orisa, who represents twins. In Yoruba culture, twins are regarded as magical, and Ibeyi explore this even more on their latest record, delving into the importance of their connection, personal and shared growth, and the power of sisterhood both familial and otherwise. The Afro-Cuban French duo are gearing up for the release of their third album, Spell 31, which has been heralded by activist and storyteller Janaya Future Khan as, "an antidote to apathy in a divided world". Centring around harmony and healing, it includes stellar features from the likes of Jorja Smith, Pa Salieu and BERWYN.
Ibeyi have been building their shimmering, intimate sound since their divine self-titled debut album all the way back in 2015. It was with their second album Ash, released in 2017, that they cemented themselves as ones to watch, and then in 2016, they appeared on Beyoncé's culture-shifting visual album Lemonade.
Spell 31 invites us to embrace the magic that Ibeyi imbue in their resplendent music, with their most ambitious and expansive piece of work yet. It's both personal and political, while the visuals set to stun: the video for "Sister 2 Sister" is a mystical vision, a celebration of women, sisterhood, and personal growth. "Lavender & Red Roses" sees the twins joined by Jorja Smith, all playing three sisters on a journey through the desert in a Greek mythology-inspired tale.
you are missing out on some content here because you rejected our cookies. want to change that?
"Creativity has saved our lives," says Naomi. "We make the songs that we need. Ibeyi has always been the best way of connecting to each other and celebrating our twin bond."
Given their unique expertise, the pioneering pair have created a playlist for Woo to help us all calm down, chill out, and take a break. With songs from Nick Drake to Kanye West, there's something for everyone and every mood. They share their favourite go-to songs for pick-me-ups and bad days. Lisa's particular favourite is "I Gotta Find Peace of Mind" by Lauryn Hill. "It makes me cry every single time I listen to it," she says. "This song is so raw, so brutally honest. Only her and her guitar sharing her emotions."
For Naomi, it's "Take the Box" by Amy Winehouse. "This is the song I used to listen to the most during my adolescence when I was sad," she shares. "It's difficult to explain why we love music, but I can say I like everything on this song – her voice, her lyrics, the production. I miss Amy Winehouse, we all miss her so much."
you are missing out on some content here because you rejected our cookies. want to change that?
Catch Ibeyi live on their upcoming album launch party at Hoxton Hall, May 14