We need to ditch the "I can fix them" relationship trope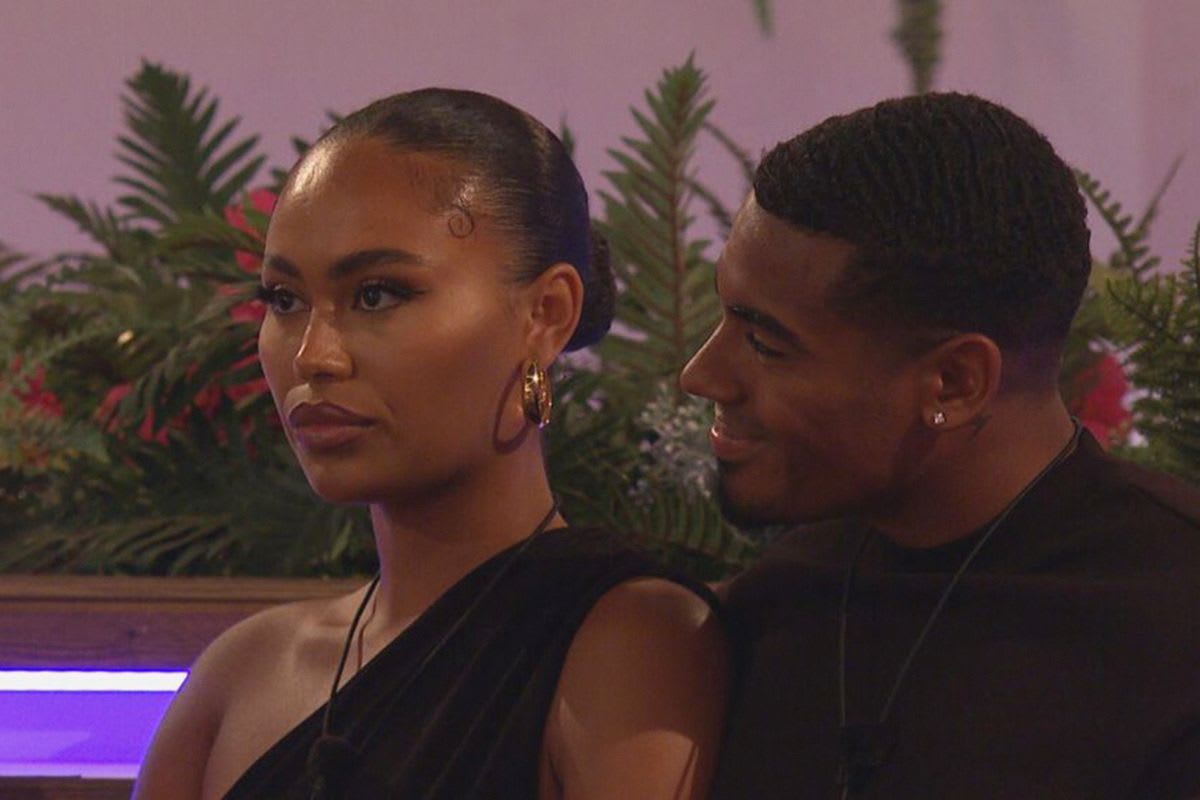 For time immemorial, popular culture has celebrated people fixing each other in relationships, but irl it creates a power imbalance
It's a tale as old as time. An emotionally unavailable, mildly toxic person meets someone who strongly believes love can conquer all and they hook up. Things between the couple oscillate between good, great and bad, terrible until the self-anointed "fixer" in the relationship successfully changes their partner (or gives up). At least this is what pop culture would have us believe. As stories have moved from text to television to streaming to socials, the "I can fix them" trope – where one person in the relationship is constantly toiling away to nurture and heal the other – has persisted.
Think of Euphoria's on again, off again couple Maddy Perez (the iconic Alexa Demie) and Nate Jacobs (Jacob Elordi). It began with Nate wooing Maddy; flowers every day, slow dancing and surprise presents. There was also cheating on your girlfriend with her best friend, Cassie Howard (Sydney Sweeney), pushing Maddy against a wall to choke her and the grand finale, holding a gun to her face. Through the abuse, Maddy held on, truly believing that she can change Nate for the better, that they will end up together despite the odds, that she can love or at least bully him into it.
In the decade before Euphoria, young people had another toxic couple in Gossip Girl's Blair Waldorf and Chuck Bass. Remember when Chuck sold (?!) Blair to his uncle in exchange for a luxury hotel? Of course, Blair didn't abandon all hope and the too ended up together, Chuck a changed man. Elsewhere in nostalgia TV history there was also ambitious good girl Rory Gilmore and the charming but unreliable Logan Huntzberger from Gilmore Girls. Another gen, another fixer-fixee relationship.
Before the on screen takeover, the fixer trope lived in classic literature (looking at your brooding face, Mr. Darcy), and children's fairy tales, think The Beauty and the Beast. And it's not just the straights who fall victim to this trope. Despite being underrepresented, the "I can fix them" undoubtedly exists in queer relationships as well and television is catching up. In the second season of teen romance Heartstopper, Charlie Spring struggles to confide in his boyfriend Nick Nelson because he's afraid of being seen as a project that "needs fixing."
So what's wrong with the "I can fix them" approach? To begin with, it creates an imbalance in the romantic dynamic and as every dating expert, relationship counsellor and Instagram quote will tell you, a relationship should be made of equals. By hoping to change their partner to an imagined ideal, the fixer topples the power distribution in their relationship. After all, even if this new and improved persona makes the individual in apparent need of fixing a more endurable human, it still insists that their original self wasn't good enough. Tasha Bailey, an author and psychotherapist specialising in trauma healing and relationships says, "This approach doesn't work in the long-term. When we try to 'fix' someone else, we are trying to change them to fit how we think they should be. This takes away their own autonomy and can be manipulative." Eventually, the fixer is looking to date a perfect idea that they can shape and mould, and not the real person at hand. This push and pull can only go on for so long before one person gives in or gives up; neither outcome is pretty.
Often the need to be a fixer comes from a place of wanting to prove your own worth or desirability. There's an underlying hope of proving that we are so special that we managed to tame the bad boy or soften the heart of the emotionally unavailable guy
Tasha Bailey, psychotherapist and author
And while it's bad enough to watch the fixer approach flourish and find fame in fictional narratives, what's worse is to see it glorified on reality TV. Fantasy and made-up stories can still be held to a different standard, but reality TV portrays real relationships and suggests that this trope could work IRL. Unfortunately, the "I can fix them" mindset informs some of the strongest relationships on Love Island Season 10. After two months of will they, won't they, the 2023 summer series crawled to an end on July 31 crowning Sammy Root and Jess Harding as the winners, with Ella Thomas and Tyrique Hyde coming in third place. Both these revered couples had built their relationship on a problematic "fixer-fixee" dynamic. In fact, in one of the final episodes, the contestants' parents came in to meet their partners, and there was a recurring joke that the two "bad boys" of the villa had now been tamed.
When semi-professional footballer Tyrique's partner Ella expressed her frustration over him flirting with every woman who entered the show, he cheekily responded by saying that he "misses the game". Despite the toxicity, when Tyrique, 24, and Ella, 23, became the first couple in this season to say they love each other – a milestone on the reality show – it was celebrated both on and off screen. The morning after, fellow contestant and entrepreneur Whitney Adebayo, 25, asked Scottish model Ella for tips on how she "transformed him". While on their final date, Ella told Tyrique, "It makes me so happy to see that you've changed because you want to be with me." On Twitter (X? Who knows), people posted warm hearted tweets about how Ella had changed Tyrique's life for the better and how he had the biggest character growth on the show.
But hold on, when did transforming yourself for a relationship become a good thing? Didn't we leave that behind with the makeover movies of the 2010s? Some tweets also congratulated Ella for putting in the emotional labour to fix Tyrique. Bailey explains that the fixer approach is especially common in heteronormative relationships and the responsibility often falls on the female partner, just as it is portrayed in most pop culture representations of this trope. "In a patriarchal society, there can be an unsaid assumption that women are more ready for serious relationships than men and that they need to do the groundwork for their partners to meet them there," she says. "This includes helping their love interests become more vulnerable, emotionally available and open with their feelings. Like in The Beauty and the Beast where the beautiful damsel manages to soften the heart of the stoic beast to unlock the Prince Charming underneath."
Often, it's believing that it's your responsibility to help your partner grow that can force people to stay in harmful or unpleasant relationships. This was the case with 23-year-old entrepreneur Jess and 22-year-old project manager Sammy, where she endured being the second choice repeatedly. "When the 'fixing' is in progress, the other person can get away with unkind or disloyal behaviour. While the fixer is constantly striving to make their partner arguably better it can knock their own self esteem. For instance, in the show, we saw Jess question her self worth as Sammy continued to explore other connections," says Eimear Draper, dating coach and founder of Kindling Dating. This feeling may have faded temporarily when they became boyfriend and girlfriend but it is likely that an imbalance and lack of trust may persist.
Irrespective of everything that is wrong with the fixer trope, its popularity translates on social media as well. The hashtag #ICanFixHim has 9.8 million views on TikTok and features fan edits of creators lusting after TV's toxic relationships. The phrase is also an infamous meme on Twitter where people claim they can fix fictional serial killer Joe Goldberg from You or IRL serial killer Ted Bundy. While the memeification of the fixer trope might make it seem like frivolous fun and games, it's terrifying when this belief seeps into reality and people decide to put up with a lot worse hoping to fix their partner or their relationship.
There also seems to be an innate pleasure in being the one who could bring about change in another person. Perhaps it's an extension of the "not like other girls" trope, like in Euphoria, when Cassie is convinced Nate will change for her in spite of all the warning signs. Cassie believes she's ~ different ~ and what they have is real so of course the outcome would be better too.
Sadly, that's hardly ever the case. "Often the need to be a fixer comes from a place of wanting to prove your own worth or desirability. There's an underlying hope of proving that we are so special that we managed to tame the bad boy or soften the heart of the emotionally unavailable guy," Bailey says. "But this approach doesn't work, it only takes away from people working on themselves. We all have our own personal baggage to attend to and that's what we should focus our energy on."