Why you need to tune into women's rugby this season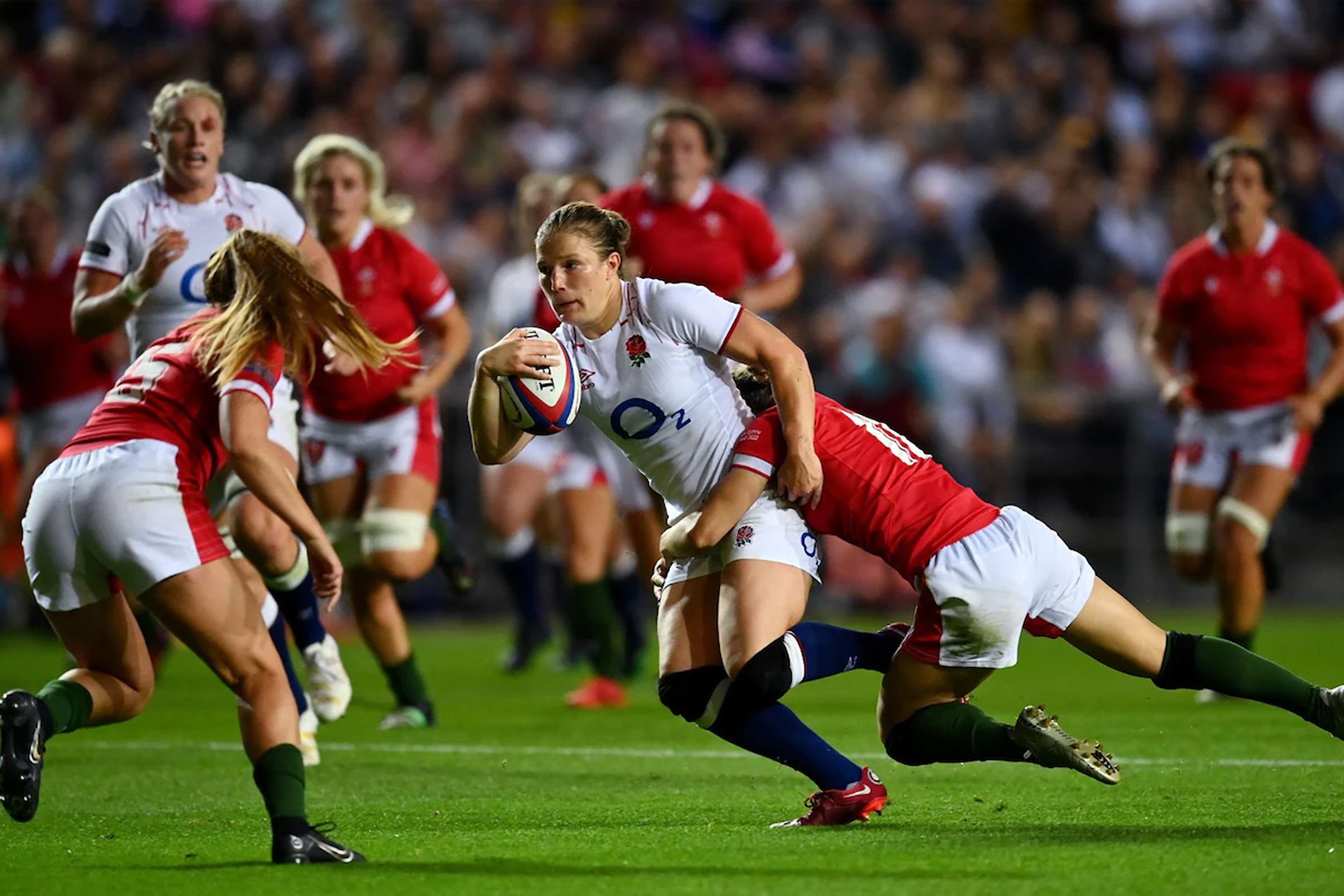 From history-making feats to jaw-dropping wins, it's time to add the sport to your viewing schedule
With the Lionesses' Euros run, all eyes turned to women's football earlier this year. England came out in support and, later, unconfined celebration of their national squad. Since their victory, the team has been raising awareness of some of the difficulties they faced accessing football teams and resources throughout their youth, as well as asking the Prime Minister to improve football provision for girls.
But the struggles of women in sport don't begin and end with football, sadly. According to YouGov's 2021 Women in Sport Report, while two in five of the global public watch or follow men's professional sport, fewer than half that proportion follow the women's equivalent. But it doesn't need to be this way. The recent achievements of women in sport reminds us, time and time again, that the misconception that women's sport is "boring" is just that, a misconception.
And though women's football has already been put on the path to achieving greater equality between players of different genders, it's time to start looking ahead to other major sporting fixtures. This autumn, we're getting particularly excited about what women's rugby has in store ahead of the women's Rugby World Cup, which runs from 8 October to 12 November — here's why.
England is a strong frontrunner
Apologies to the devolved nations (I write, as a Scottish person), but everyone's money is on the England team this year. In their last warm-up match before the World Cup, the team won big versus their Welsh counterparts at Bristol's Ashton Gate. And when we say, "won big", we mean it. The English squad ran in 11 tries, winning 73-7 against their opponents and player-of-the-match Helena Rowland even scored a hat-trick. This exhilarating performance means that, come October, everyone will be watching English women's team.
Not only that, the English team is history-making…
Not only has the English team put on a particularly strong show in this most recent match, they also made history: the game marked their 25th win in a row, making for the world's longest international rugby winning streak and beating the Cyprus national men's team's previous record of 24.
you are missing out on some content here because you rejected our cookies. want to change that?
There's strong competition on the horizon
While England has put on a particularly intimidating show recently, it will also have strong competition from the likes of previous winners like New Zealand and the US, who have both officially qualified and are likely to put up a fierce fight once they hit the pitch.
The World Cup is long overdue
Not only is this the crowning moment in the women's rugby events schedule, it's also a long time coming. The last tournament was in 2017 and held in Dublin and Belfast and, taking place every four years, was due to kick off in 2021. However, it was postponed due to the pandemic and now we're sure the game will be fiercer than ever — especially since it will be taking place on the home turf of the New Zealand team, who have won a whopping five times.