Elon Musk hints that the future is robots, and he might just be right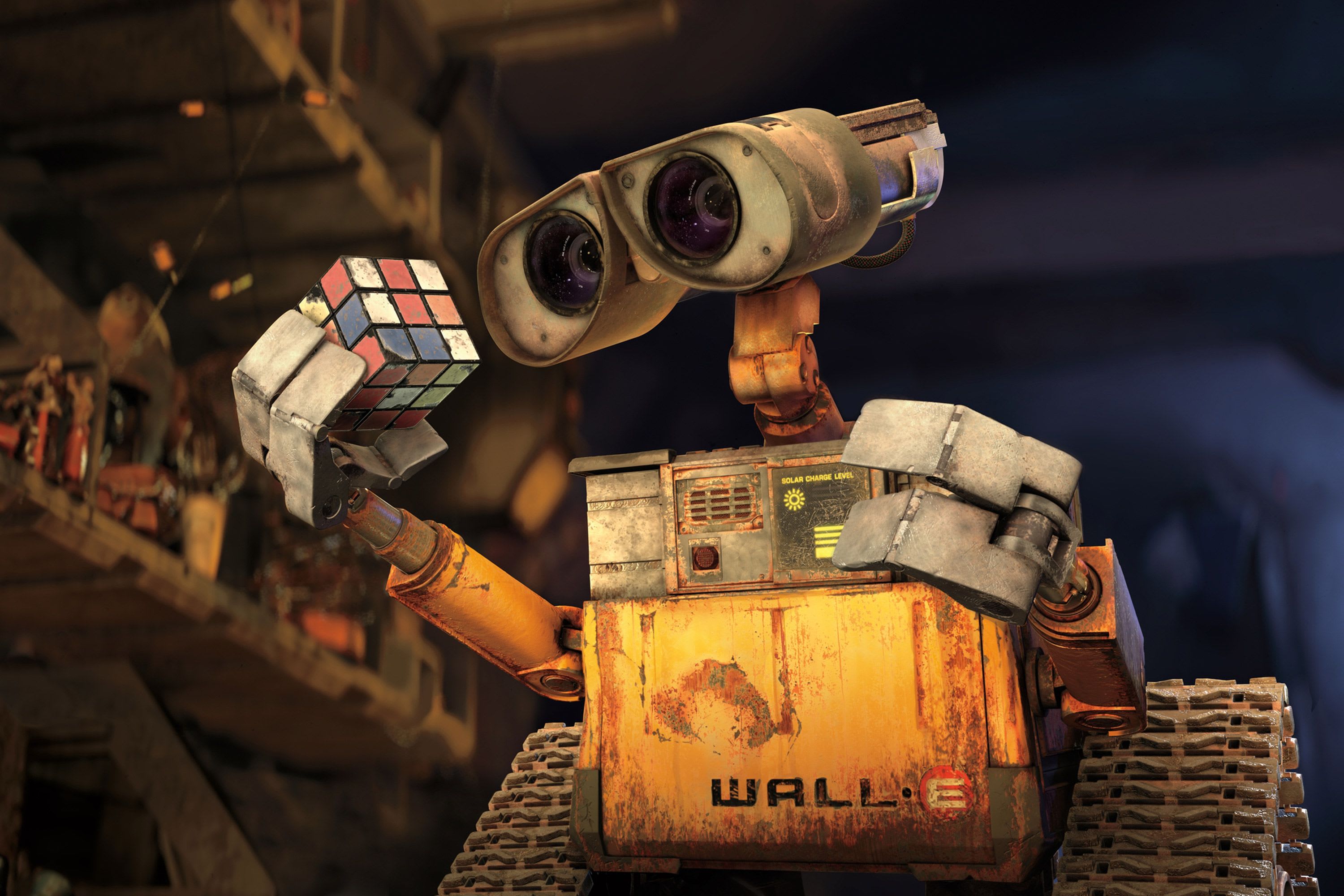 The tech tycoon just soft launched his new humanoid robot
image Walt Disney / Pixar
words Lucy O'Brien
From the world's most ambitious outer-space commercial flights to developing the next generation of swish electric cars and beefing with the top dogs at Twitter: Elon Musk is always doing the most. And now, it seems, he's shifted focus to another special interest once again: humanoid robotics.
Musk teased on Twitter today (Wednesday September 28) that the already rumoured reveal of his AI-powered humanoid robot will come at this week's annual Tesla AI day. He shared an image of robotic hands making a heart shape, with the 30 September date for the artificial intelligence event.
The tech billionaire has previously referred to the invention as the Tesla Optimus Bot (and if your first thought there is of Transformers, you're not the only one) as well as his hopes for such to replace human workers at the company's car production team.
you are missing out on some content here because you rejected our cookies. want to change that?
"In the future, physical work will essentially be a choice. If you want to do it you can, but you won't need to do it," Musk said during the Tesla AI Day in August last year. "It has profound implications for the economy, given that the economy at its foundational level is labour."
This is not the first innovation of its kind, though. In fact, when it comes to humanoid robotics, engineers in Japan have long been the ones paving the way forward. In Japan, bots are used to help care for the elderly, assist with injury rehabilitation and even for simple companionship. Humanoid robots have been in development for decades by major companies like Honda Motor Co and Boston Dynamics.
Though the idea of mingling with living machinery seems pretty terrifying, research suggests that this could actually change how we perceive wellbeing for the better. A recent study by the University of Cambridge found that robots could be better suited to identifying children's mental health concerns than parents. The study observed 28 children between the ages of eight and 13 and found that they were willing to share personal information with a robot – even more so than when filling out their own questionnaires.
Musk, as well as leading AI experts and researchers, have pointed towards the capability of creating a fleet of robots that can service everyday life – from domestic care for the elderly, to sex companions, to domestic work and customer service.
But Musk and Tesla are having a tough time convincing some key players and experts about the potentials of Optimus. Experts and analysts spoke at length to Reuters about the misgivings around Musk's ambitions – from actually providing what he says to the scale and size he plans to, to the autonomy of machines to perform tasks alone. As one said, it's "infinitely harder" than making self-driving cars, which we know has had a few disasters of recent too.
Maybe it's not too crazy of an idea that using AI technology to not only help out with our physical labour, but also our own psychological wellbeing, could be a future worth envisioning.