Are electric toothbrushes better?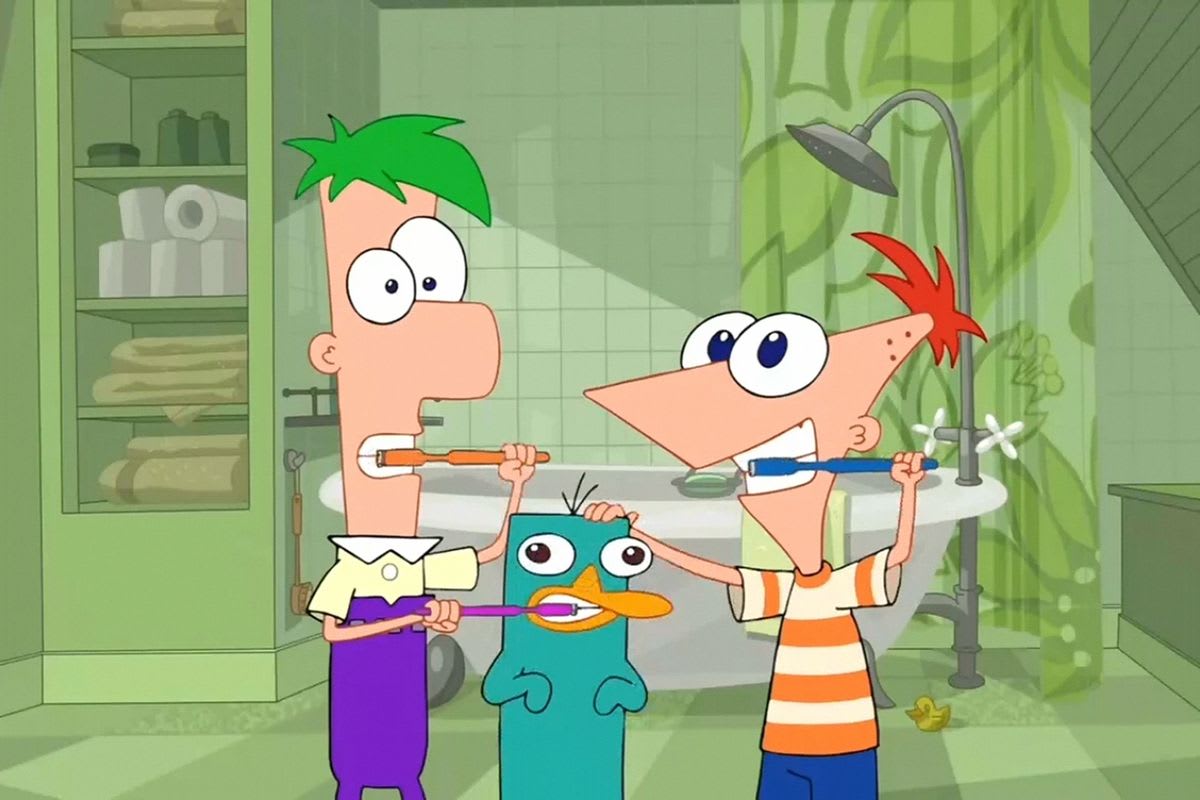 A dentist weighs in on the manual versus electric toothbrush debate
image Phineas and Ferb / Disney XD
words Megan Wallace
Are electric toothbrushes better?
Before we get into the specifics, let's get the main question on our minds firmly out of the way. Are electric toothbrushes better, then? "Both manual and electric toothbrushes are great tools for cleaning your teeth, tongue and gums well. However, electric toothbrushes do clean your mouth more efficiently and promote improved dental hygiene," says Marques.
Okay, good to know. But what makes electric brushes so great? "The benefits of using an electric toothbrush include built-in timers and higher effectiveness at clearing plaque. It can also result in healthier gums and less tooth decay, allowing people to keep their natural teeth longer than those who may use a manual toothbrush."
What he's saying has been backed up in research, too. A 2021 study comparing the plaque index score of 1184 patients using either manual or electric toothbrushes found that the latter was better at eliminating plaque. There's also an 11-year cohort study from 2019 which showed differences in manual and electric toothbrush outcomes over a lengthier period, showing that those who opted for electric brushes had 19.5% more teeth retained than the manual toothbrushers.
Okay, so do electric toothbrushes clean more deeply, then?
So, yes, one of the best things about electric toothbrushes is they offer a more tip top clean. But why? According to Marques, it's because they offer greater speed - which is more effective for washing off that plaque and any left-over food and drink. "Electric toothbrushes do provide a more thorough clean as they move faster than the speed of your hand thus decreasing plaque build-up," he explains. "Also, removing a higher amount of food, drink and bacteria in your mouth than a manual toothbrush."
But copping an electric toothbrush isn't an excuse to start slacking on your oral hygiene. "Manual or electric, the most important things regarding tooth brushing are to ensure that you are brushing for two minutes at least twice a day, using a fluoride toothpaste, and flossing or using an interdental brush once a day."