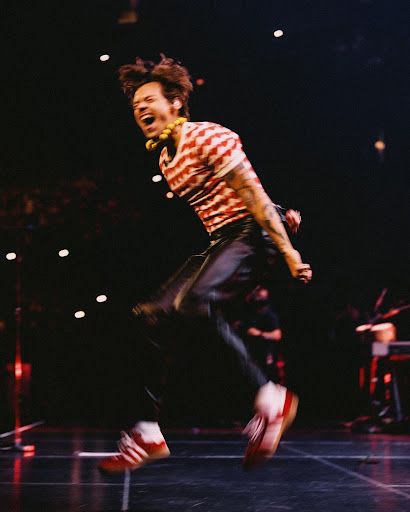 'Out of all the years I've been to concerts, for once I actually felt involved and free'
Another week on Harry Styles' Love on Tour UK tour means another week of very wholesome occurrences.
A few days ago, the singer halted his homecoming Manchester gig to pick out his primary school teacher in the crowd after he was told she was in the audience – "my first ever school teacher is here tonight!" Harry shouted. "Mrs Vernon, I'd just like to thank you for everything in those formative years… can you imagine dealing with me when I was four?" Then, he dedicated his next song to her.
At his sold-out Wembley show last night, Harry helped one of his fans to come out as gay. A sign reading "From Ono To Wembley: Help Me Come Out" caught his eye, so he went over and asked: "So you'd like the people of Wembley to bring you out?" The Harry's House singer took a pride flag from the front of the stage and said: "when this flag goes above my head you are officially out, I think that's how it works!" to rapturous applause.
One of this week's touring peaks was that Harry's deaf fans were delighted to see sign language interpreters dotted around Wembley, enabling people from the deaf community to enjoy the show too. A sign of the times, indeed!
This is all thanks to UK organisation Performance Interpreting Ltd, who do this at a number of shows and concerts around the country. The company works hard behind the scenes to increase the number of accessible events in the music industry. A video of one of its performance interpreters, named Jack Flavell, went viral on Twitter, largely due to Jack's incredibly energetic and animated performance, but also because of the adorable caption that went with it.
"So tonight Wembley Stadium supplied a BSL (British Sign Language) signer for
Harry Styles. My sister is profoundly deaf and this made her night… so much so she cried! Honestly such a moment for live music and deaf people! #harrystyles"
you are missing out on some content here because you rejected our cookies. want to change that?
We spoke to the girl at the heart of this viral tweet, Darcey Hicks, 25, about her incredible night and about how to include the deaf community at gigs, live events, and festivals.
How does it feel to go viral?
Darcey Hicks: I am completely shocked and amazed how fast it went viral! It's really good that it will raise awareness and how important it is to have an interpreter in the large show events. It's incredible that people admire Jack's work as they should and it's amazing to see that it has given people so much joy seeing this.
Was there a highlight of Harry's show?
Darcey Hicks: I absolutely LOVED EVERY SINGLE MOMENT OF IT! It was a brilliant atmosphere and it's amazing to see how much Harry has worked hard for this, it's beautiful to see how far he got. His music, his dance moves and the interaction with his fans are incredible. Not only that, but I had this amazing interpreter who made it all too. The fact that Jack signed every song and was signing what Harry was singing… it was surreal!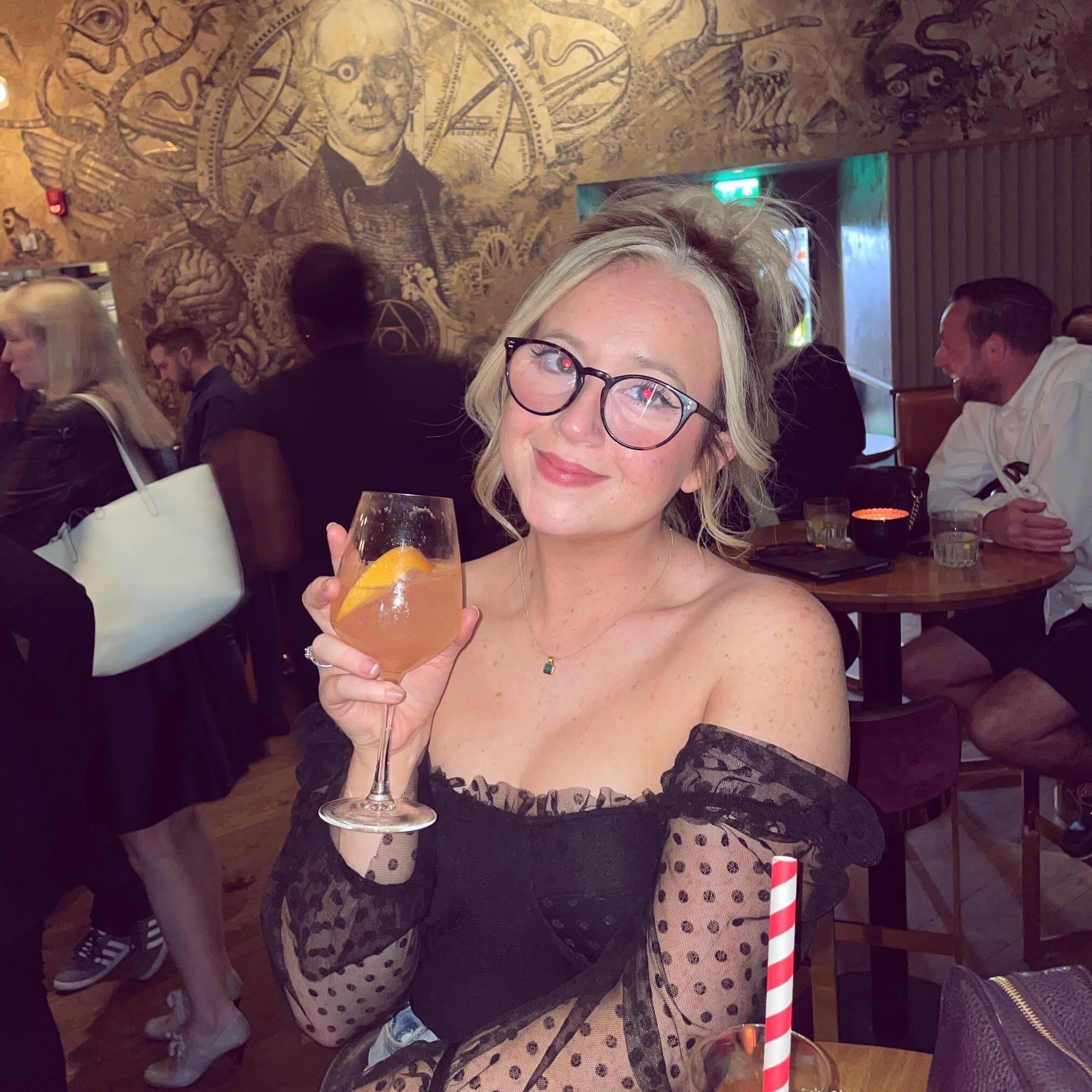 What was your favourite part of Jack's performance interpretation?
Darcey Hicks: Every song was incredible! It was so expressive, fun and emotional. I would say when he signed 'Matilda' or 'Sign of the Times' were my favourites. Out of all the years I've been to concerts, for once, I actually felt involved and free, knowing I have an interpreter standing there, signing the songs that I can actually sing along and be in the same experience as everyone.
How important are performance interpreters for you to really enjoy a gig?
**Darcey Hicks:**It is so important to me to have performance interpreters because all of the years I've been to the concerts or festivals, it can be a struggle to hear and try to have the same experience as everyone else. It was really nice to have an interpreter there to sign songs and talking. I have always tried to be involved and have fun but it was nice for once to actually feel free and feel like I've had the same experience as everyone. It's very important to have the same experience, you pay to see someone you love and expect the same experience as everyone else.
If more performance interpreters were at gigs how would that make you feel?
Darcey Hicks: I would feel absolutely over the moon! It would be incredible if there were more interpreters there for any various gigs and events because people don't realise how many deaf people do attend! I have an Ed Sheeran show coming up and I am looking forward to seeing the interpreters and Ed Sheeran. It'll be amazing!
You can read more about Performance Interpreting Ltd and the work they do here. Wembley now has a list of upcoming shows with embedded BSL access, which you can see here