Your definitive feel good guide to Los Angeles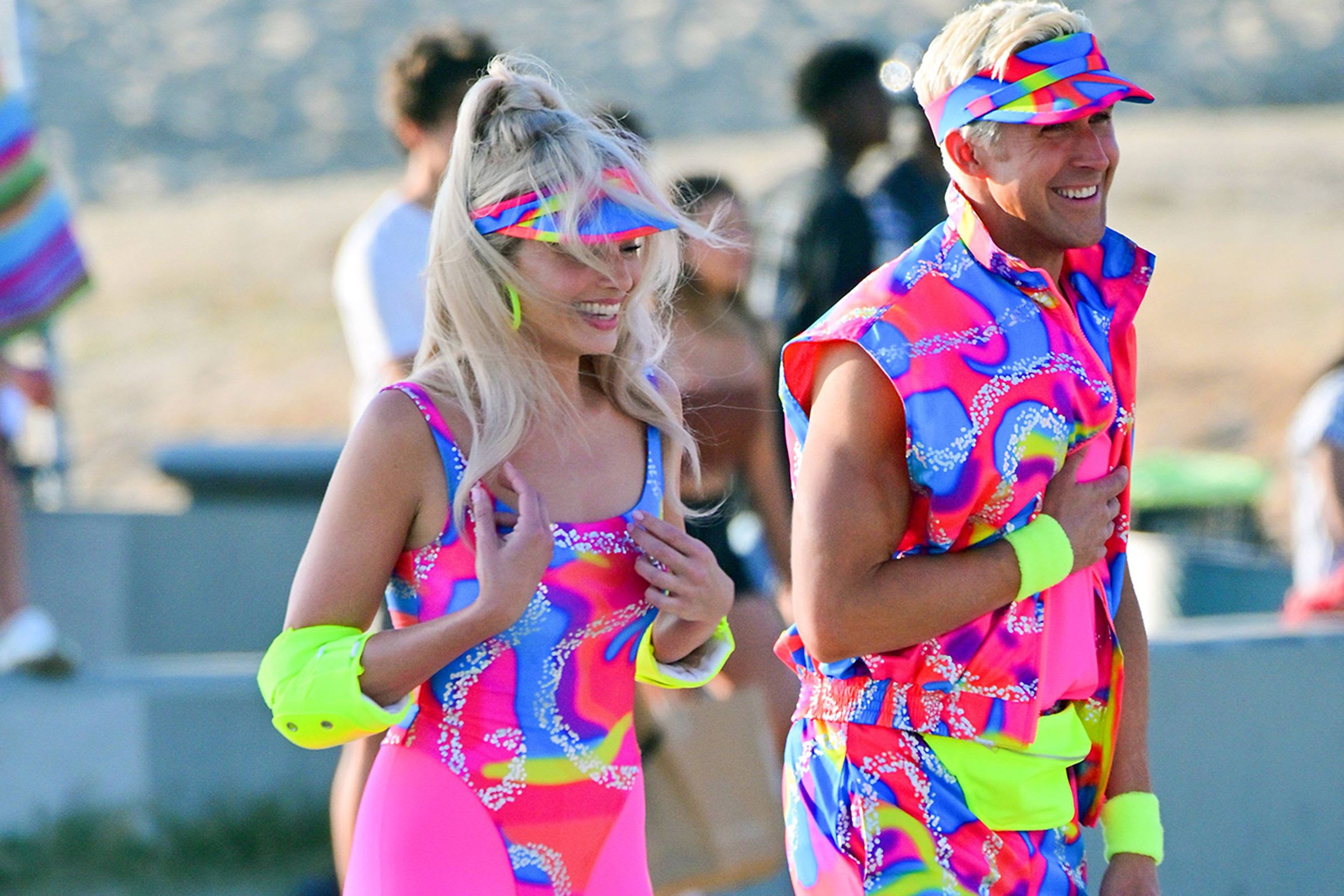 From the wooniverse to the City of Angels, here's how to have the best time in LA
Your feel-good travel guide to Los Angeles
So you're thinking about the City of Angels? The Hollywood Hills? Who can blame you, not many places feel as good as Los Angeles. The sun, the sea, the main character energy (and thrill of adding 'Sunset Boulevard' as your location to a grid post) as well as stumbling upon cultural references at every turn. Of course, the city is famed as much for its wellness vibes as its Hollywood history, and lives up to the hype on this front. There are immersive healing experiences, spas, massage spots as well as a culture of health juices, big bowls of greens to go with it and the sort of zen required of anyone having to negotiate the five lane traffic of the 101. But there's more to the city than that.
Arguably America's second major city after New York (and conveniently on the opposite side of the huge country that is the United States of America) Los Angeles is pretty big. It's almost the size of London - not like Zones 1 and 2 London, but actual Rickmansworth to Chigwell, Muswell Hill to Croydon, and not far off twice the size of New York City by area. So there's a lot to do within loads of separate neighbourhoods, with all of them feeling like the epicentre of something, if not the city itself. Popular destinations include Silverlake and Echo Park, Beverly-Fairfax, Los Feliz, Abbott Kinney/Venice Beach, Studio City, Koreatown and Downtown, as well as the old school sleaze of Hollywood itself. All have a good whack of cultural landmarks, dining destinations, superb shopping streets, and much much more. Excited? Let's dive in!
Getting to Los Angeles
Well this depends where you're coming from, but we're going to take a guess and say that plane is the more reasonable option. The biggest airport is Los Angeles International Airport, which you may know as LAX.
Fly direct from London Heathrow onboard Virgin Atlantic, with return fares starting from £448* per person. You can enjoy a fantastic selection of food and drinks, and with over 100 inflight movies to choose from, you're sure to be Hollywood-ready when you land. For further information visit www.virginatlantic.com. (*This fare is available for selected departures and prices given are correct as of 27/07/2023 and are subject to change.)
As for getting around LA, well, it's spread out across roughly 500 square miles, 84 per cent the size of Greater London, so you'll most probably need to consider a car. The Los Angeles Metro is affordable, but it's also a little sparse compared with those of other major cities. Buses are also a thing, but aren't always so frequent. Leaving you with Lyfts and Ubers or car hire; just remember when costing up your trip that you'll never have to pay a cab hire's parking fees, whereas a rental car's parking is something you'll have to fork out for - unless you're arriving somewhere with valet parking, in which case, the cost will be reflected with inordinate prices on your bill.
15 essentials for your next city break
Where to eat in Los Angeles
Now that you've landed, let's explore. First up, a bit of food. And yeah, there's plenty of açai bowls and punchy salads in L.A. but it's also one of the most diverse food cities in the world. Strong influences come from Mexico, Korea, Japan, and China. There's also great Thai, Italian, and Israeli cuisine, you'll truly have plenty to choose from. If you're looking for bucket-list meals, LA has five two-Michelin star establishments; three specialise in sushi, one in modern French cuisine, and the other is Providence, a seafood spot in Hollywood which has a Michelin green star too alongside the duo of normal stars, commending its commitment to sustainability. Good luck securing a spot, it'll be worth it. Mr Chow is a high-end Chinese spot with artwork from Andy Warhol on the walls, also very work checking out.
For less lavish yet equally amazing dining, make use of small unassuming places like Kuya Lord, the Filipino pop-up which was so good it went from street food to Melrose Hill restaurant; the tiny sandwich shop called My Dung which knocks up life-affirming banh mi; Soban, the simple-looking Korean spot with a small menu that Bong Joon-ho and the stars of Parasite celebrated in after winning an Oscar; Yangmani and its perfect Korean barbecue experience or Pine and Crane, a Taiwanese cafe serving unctuous peanut noodles and locations in Downtown and Silver Lake. If you're looking to hang around the Arts District, you'll want to visit Yang Bang, the award-winning Korean-American restaurant taking Californian produce and cooking it up Korean style. You'll also want to pay Bestia a visit, one of the hottest spots in town, it serves up some of the best Italian food and vibes you'll find in any city.
[Leo's Taco Truck](Leo's Taco Truck) (there's seven of them around the city, cash only, and divine), or Sonoratown a casual spot open from 11am - 10pm serving northern Mexican tacos, grilled meat, and veggies. For a bit of everything, there's Pijja Palace, a sort of sports bar, pizza parlour, and Indian restaurant rolled into one, and all of it wonderful. Little Dom's in Los Feliz and Jon and Vinny's serve big whacks of Italian comfort food, Mother Wolf does grand pizzas and Canters Deli in Fairfax, an ancient 24-hour diner, serves reubens and pastramis on rye as well as a selection of Jewish snacks.
Every Friday on Abbott-Kinney, food trucks the size of actual trucks, not your cutesie little British vans, roll up serving tacos, gyros and much more. Wash it down with a beer from a local bar - where you're allowed in with your food (gastropubs aren't a thing here) and polish it off with an ice cream from Salt and Straw, where ridiculous flavours range from cinnamon snickerdoodle to strawberry honey balsamic with black pepper.
That'll get you started!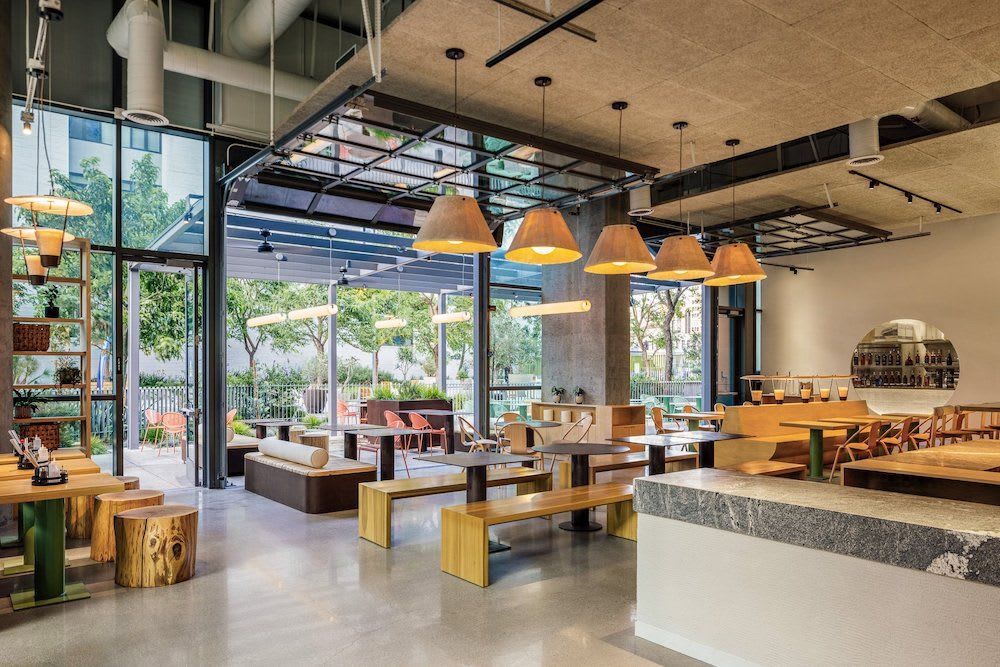 Pine and Crane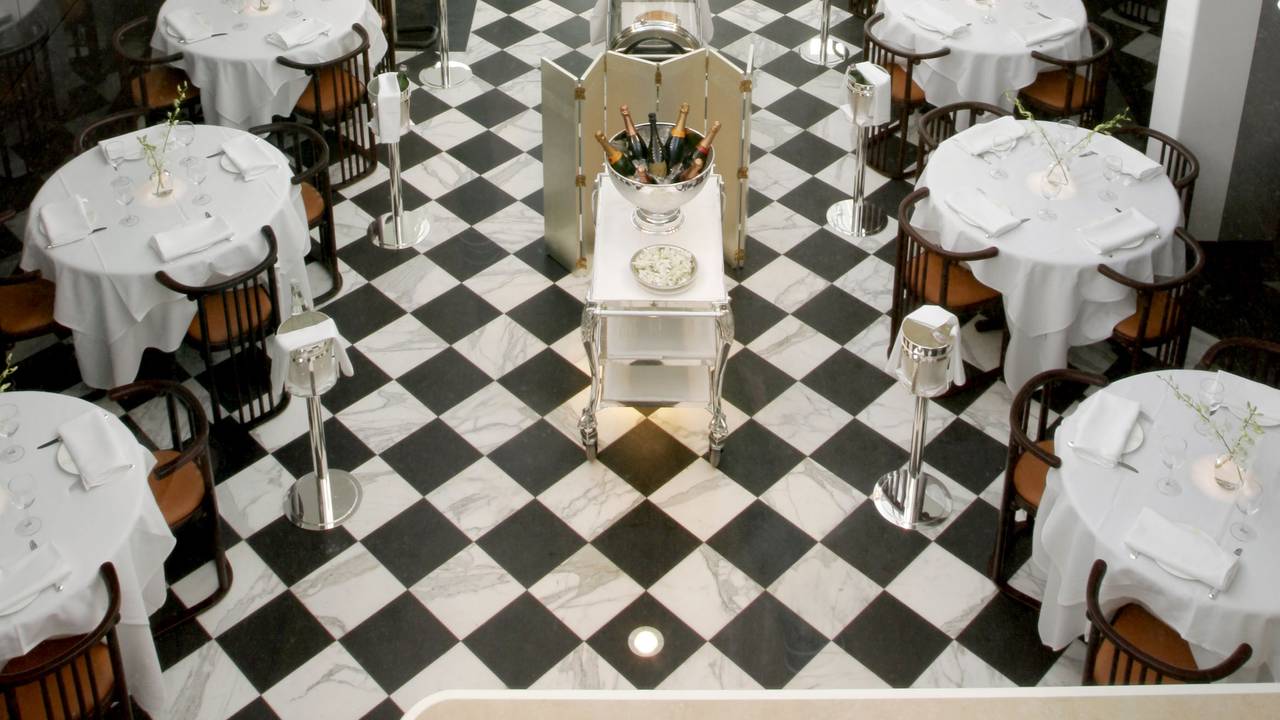 Mr Chow
Where to drink (and dance)
To dance off all that great eating, LA is a pretty good late-night city with many chic bars and clubs to cater for all tastes. As with the medley that is Los Angeles' food scene, cocktails are a strong point of the city. Funke in Beverly Hills is hard to overlook, not least given it is three storeys, 10,000 square-feet and has a rooftop bar. The menu is Italian inspired, there's caviar service, and walk-ins are very welcome. For choice, also on a rooftop in Beverly Hills, you'll find Dante which has no fewer than nine martinis and eight negronis on the menu (plus a whole lot more). Downtown's luxe option is Sendero, on the 24th floor of The Ritz-Carlton, at least one of the cocktails is served with palo santo smoke - the food is also pretty mind-bending.
As for dancing, you're in luck. LA has been a known rave destination since the 1990s. Boogie funk, experimental club, house, and even dubstep have had strong scenes in the city. Avalon is a huge club with everything you'd expect, bottle service, lasers everywhere, and occasionally huge EDM acts. Fridays (the night is called Control) and Saturdays (the night's called Avalon, as is the actual club) are the buzziest nights. Sound Nightclub's Framework night (Fridays) is also a vibey option. Precinct is probably downtown LA's more iconic (and largest) gay bar, where you'll find rowdy events, strong cocktails and a concise menu for food, and New Jalisco Bar, which is also queer-centred, pumps reggaetón and cumbia all night long while serving reasonably priced drinks. If you're lucky, you may catch a drag performances here too, and Latine musical legends like Juan Gabriel have graced the venue in the past.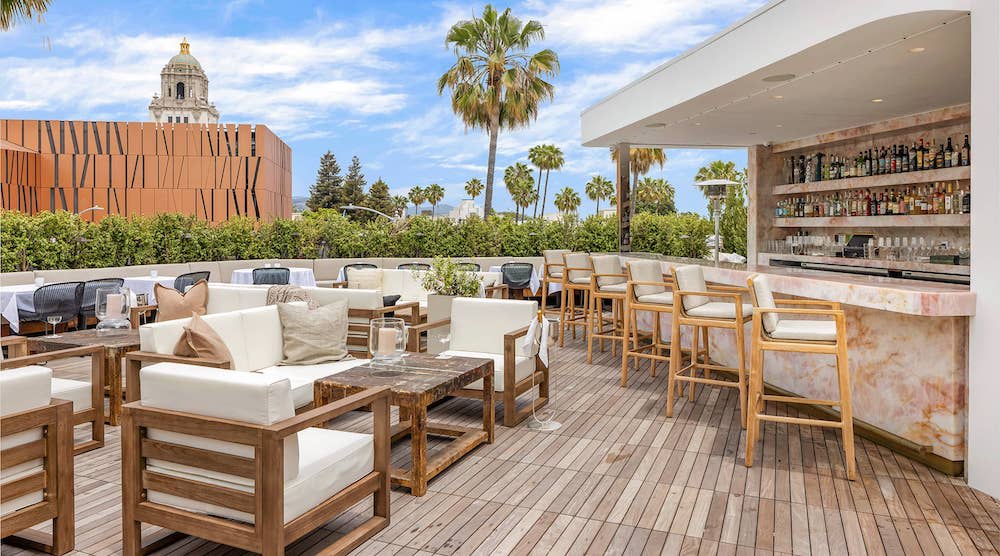 Funke
Where to stay in LA
And after a bit of eating and drinking, where are you going to balance all the busy energy with some tranquil rest? Of course, there's many options, but we'd choose these. Soho Warehouse, a luxe and accessible hotel which perfectly blends wellness, culture and food at the very heart of Downtown and the Arts District. There's 48 bedrooms, a rooftop pool, and of course the club house all situated across seven stories. The decor helps you to always feel like you're in LA; expect graffiti tags left from years of the building not being used, and collaborations with LA artists a'plenty.
The Edition is also fantastic, located where West Hollywood meets Beverly Hills, the hotel's interior, service, and amenities live up to the glitzy glamorous vibes of this star-studded part of the world. There's a huge rooftop pool and spa with six treatment rooms here, and being LA, these are next-level. Innovative sound, light, and recovery therapies and ancient rituals such as self-guided meditation are all within the hotel.
For quintessential rooftop pool and white furnishing vibes, there's The Line. The cult favourite boutique hotel is in the heart of Koreatown, and Hotel June West is the picture-perfect and casually luxe offering in West LA. A surprisingly chic budget option is Generator's Freehand Los Angeles, which has shared rooms through to studios and suites in Downtown's historic Commercial Exchange building (and yes, there's a rooftop pool, it's LA!).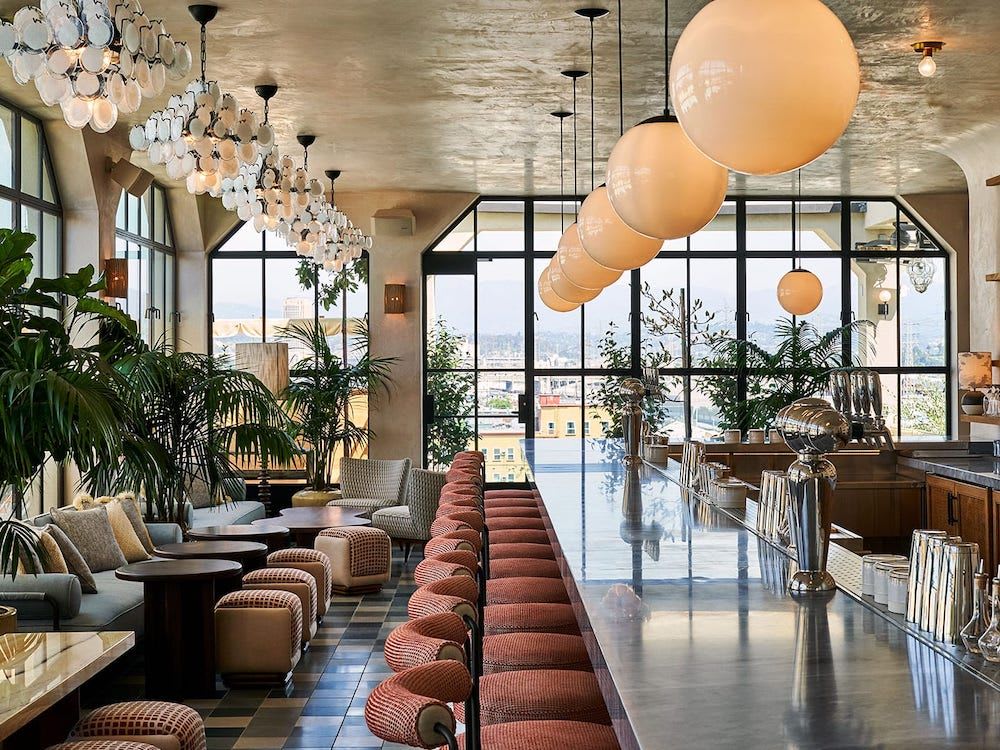 Soho Warehouse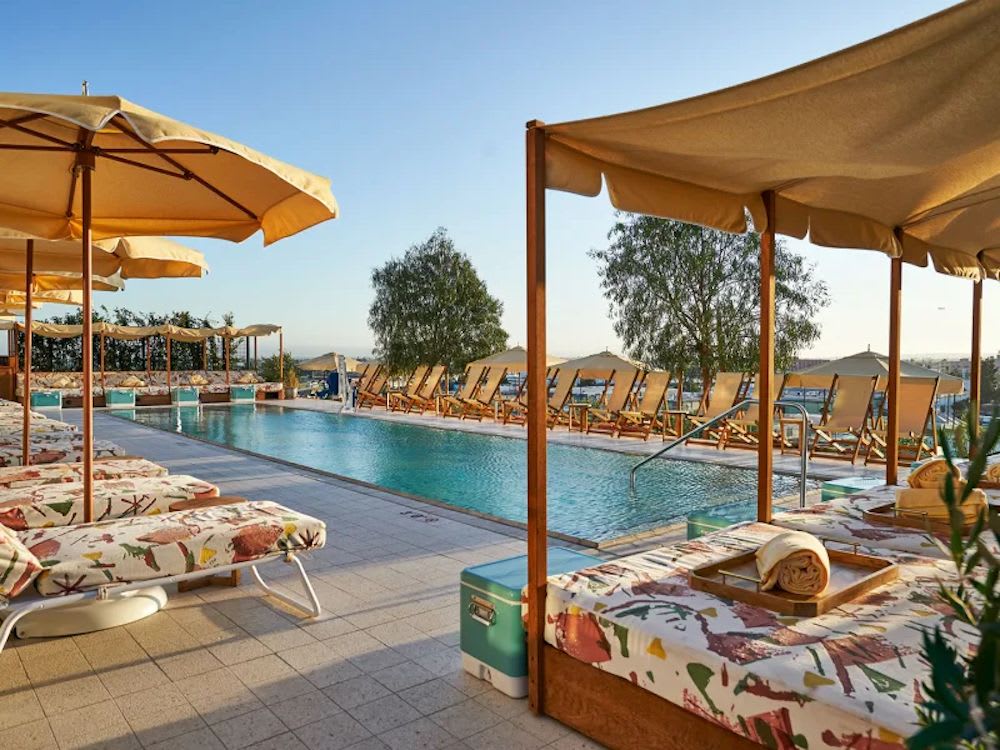 Soho Warehouse
Where to shop
It'll come as no surprise that Los Angeles is a prime shopping destination. On Beverly Hills' Rodeo Drive, you can reach within a five minute walk; Celine, Hermès, Balenciaga, Tom Ford, Louis Vuitton (and the Louis Vuitton Exhibit, a museum), Chanel, Cartier, Saint Laurent, Loewe, Dior, and Burberry. But let's go a little deeper. The Bode store on Melrose Avenue is stunning, full of cream walls, wooden beams, and custom-built American walnut cabinets. There's a life-sized plaster skeleton dodo bird and everything. A must visit. Tyler, the Creator fans will want to check out the OG Golf Wang store on Fairfax Avenue, the LA iteration of Dover Street Market is also an industrial-chic place to spend some time browsing the goods.
Deeper still, you have one-of-a-kind gems that you'll want to gatekeep (we're all about sharing here) like Bodega, a store that is hidden in plain sight, expertly curating footwear, apparel and accessories for nearly 20 years. The other gems are vintage. Yup, if you like to shop pre-loved, you are going to have a great time. For curated gems from luxury brands, we love Departmento, Rachel Comey, and Visvim Exposition - while they all have different vibes, all of them bring the very best of their mood boards to the store. You will want to bring a second suitcase we are sure. And for thrift nirvana, you'll want to go to Jet Rag. There's others, sure, but the size, quality, and value at this West Hollywood establishment are unmatched.
Culture vultures will want to go to Brain Dead Studios in a historic silent movie theatre on Fairfax Avenue, the green room showcases the creativity coming out of the studio, the cafe is great and they also run Showtimes at Brain Dead Studios, a cinema playing old classics. For music lovers, it would be rude to not recommend Amoeba Music, and for something really close to LAX, Soundstations is a great record store with a versatile stock of genres. There's an iconic Randy's Donuts nearby too, snap a picture of that.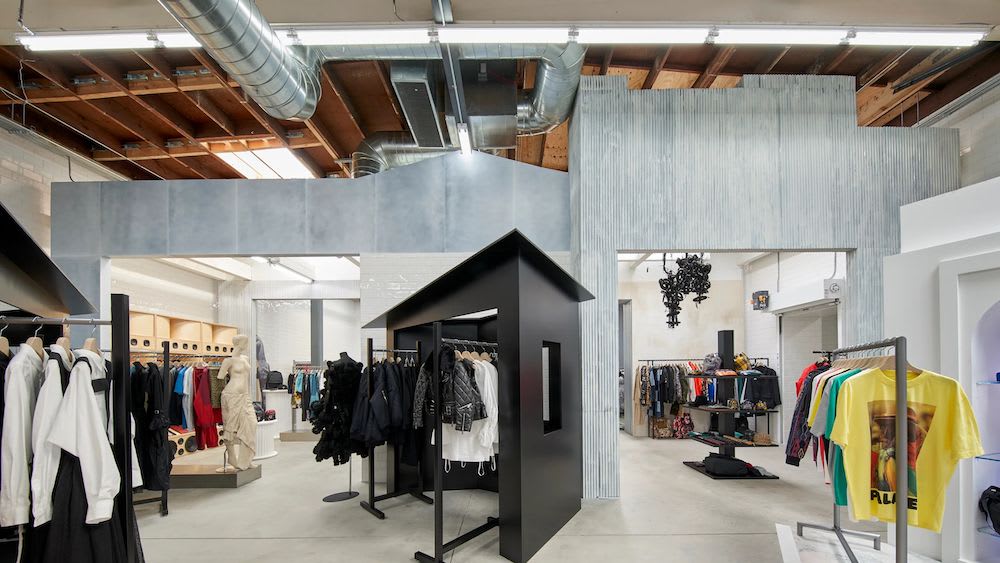 Dover Street Market LA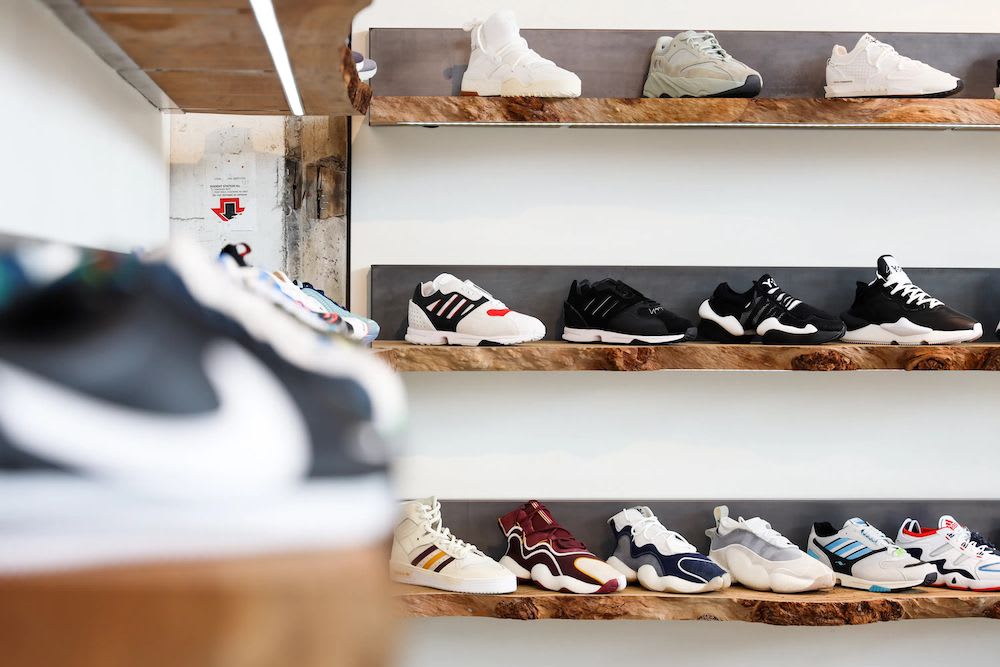 Bodega
What to do in Los Angeles
Well there's simply more culture in Los Angeles than you'll get a chance to visit in one stay (unless you move here forever!) but Universal Studios is as famous as it is worth visiting. The literal film studio is also a theme park open to the public, and among many many other things, there's Super Nintendo World. You may escape LA altogether here for a brief moment, but that's okay, because there's virtual and augmented reality Mario Kart, and the world of Mario with the stars and big toadstools comes to life before your eyes. Amazing!
The Arts District in Downtown could have its own article for things to do, so we recommend simply walking around, browsing the buildings and their windows and wandering on into anything that catches your eye. Art Share LA and Alchemy Works are fantastic places to start, and when you're needing to recharge, take a moment at Blue Bottle Cafe.
For more traditional artistic stimulation, the Institute of Contemporary Art, The Broad, and the Los Angeles County Museum of Art (LACMA) are packed with a variety of genres of world-famous art, huge exhibitions, as well as local works that'll leave you completely inspired. The Getty, perched atop a hill you can only reach by shuttle bus, feels like an otherworldly escape. Take a picnic up with you and lounge on the lawns before heading in to see an array of classic and modern art. Should you prefer museums to galleries, no stress, there's The Natural History Museum, The Hammer Museum (which is part art museum part cultural centre), and for something truly wild, explore The Museum of Jurassic Technology or The Museum of Broken Relationships (it's more fun than it sounds). And hey, if you're at the LACMA wondering what to do next, you can always go and visit the LaBrea Tar Pits, where jet-black oil spurts and bubbles up out of the ground at this Ice Age paleontological research site!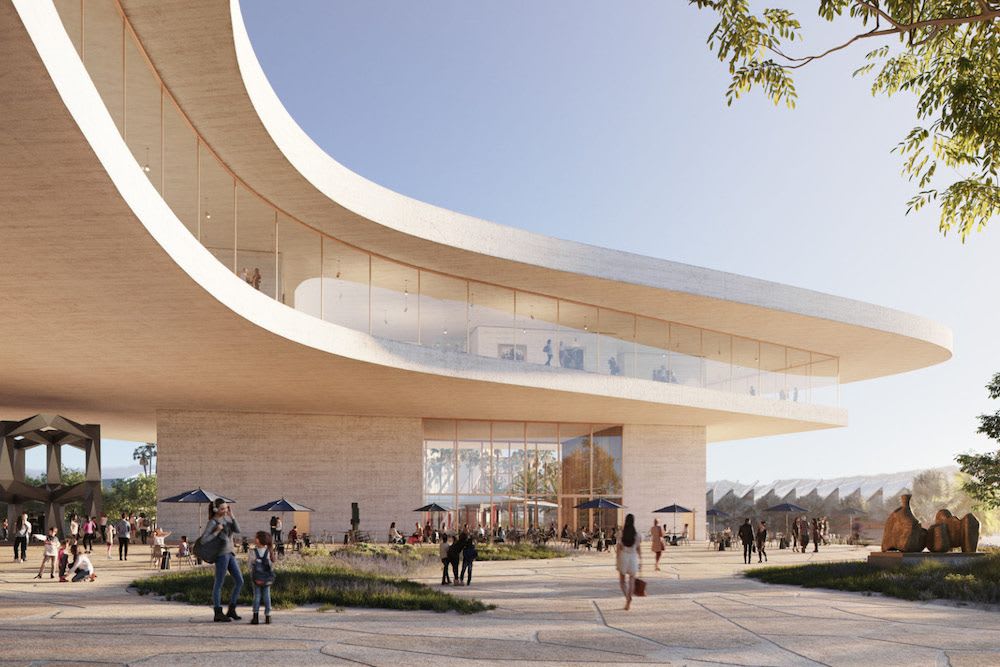 LACMA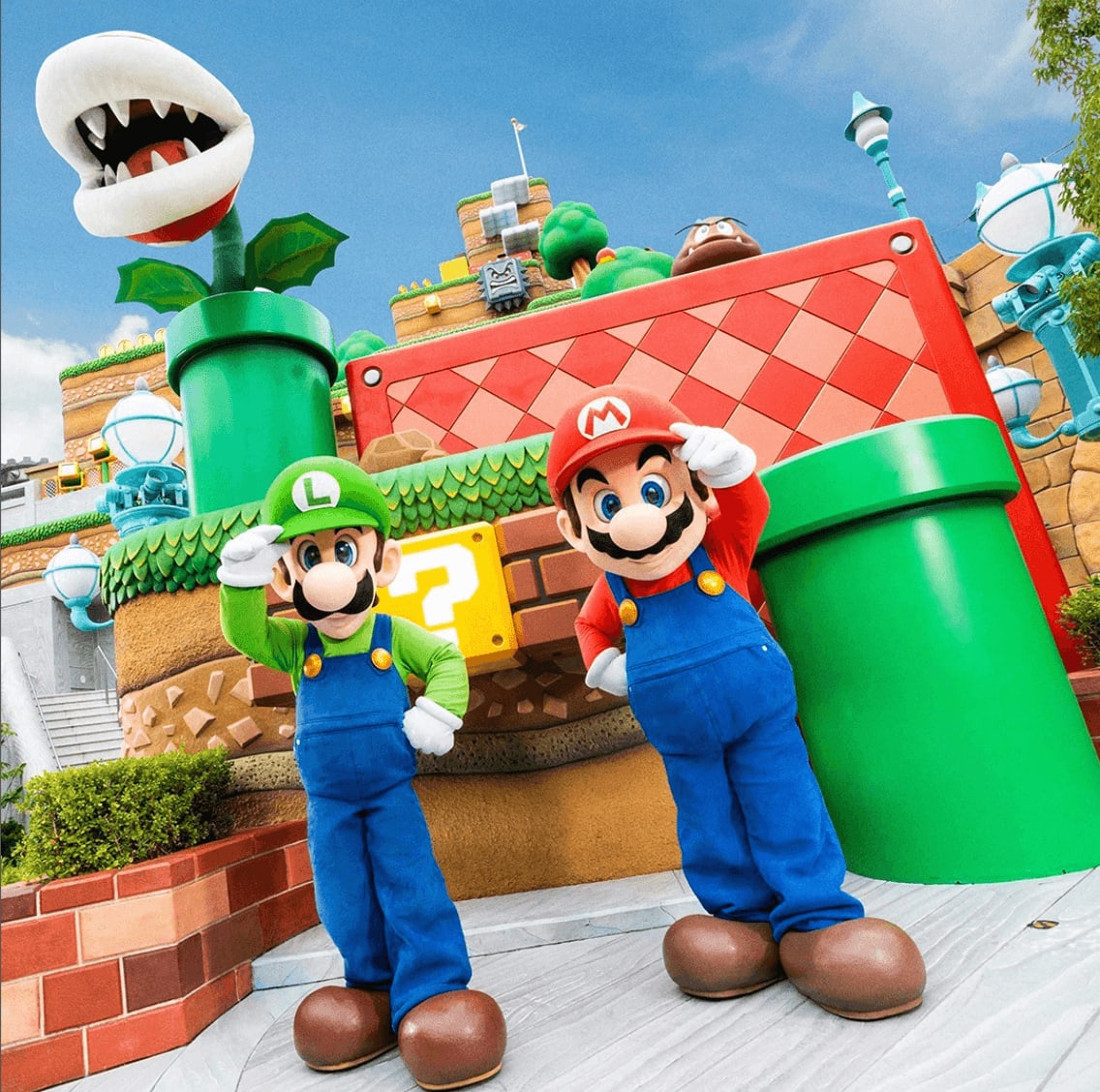 Super Nintendo World at Universal Studios Hollywood
Wellness in Los Angeles
If it's wellness, you'll find it somewhere in Los Angeles. Our personal favourite ways to balance the vibrancy of exploring such a huge city include Chromasonic, an immersive sound and light experience designed to inspire and expanded "states of awareness and connection", it's a trip.
For less completely zen ways of unwinding, Tea at Shiloh offers an antidote to the bars and other late-night activities you'd expect in a city. This late-night tea house is all about creating an inviting and relaxed atmosphere (and cups of tea you'll want to spend the night unwinding with). For those who like a bit of fitness as a stress reliever, LA Boulders is a great place to think about nothing but chalking your hands and trying to climb, while Venice Skatepark is iconic for boarding (or watching).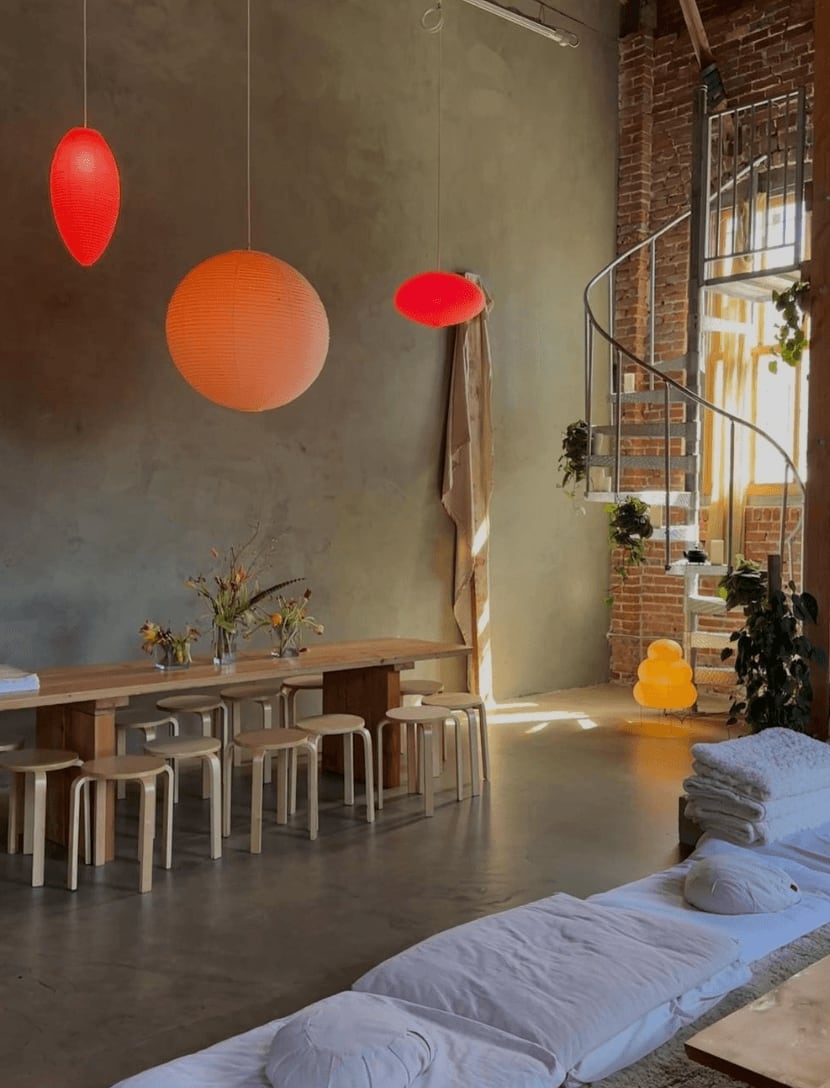 Tea at Shiloh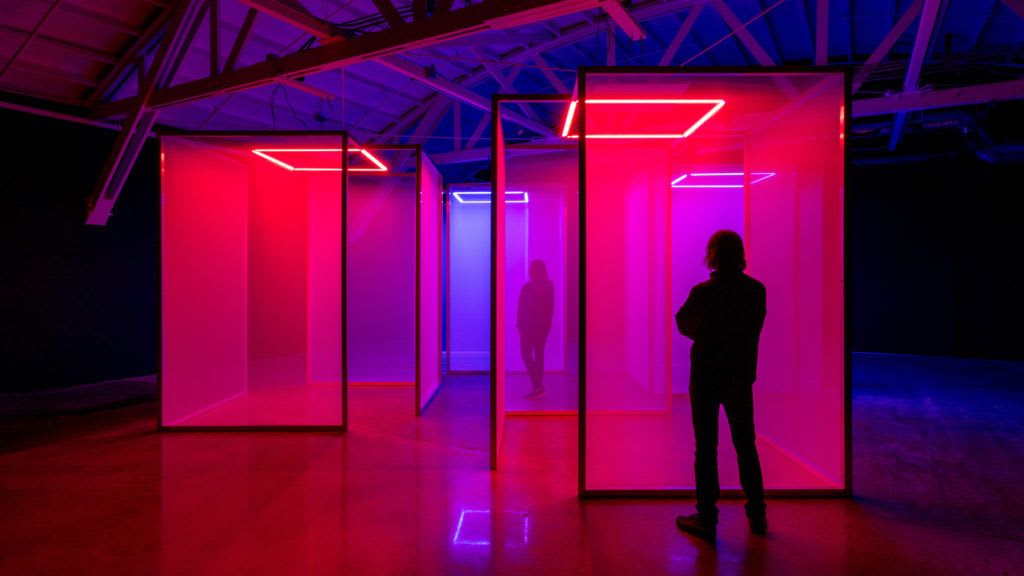 Chromasonic
Nature's calling
Rolling hills, forests, beaches, desert, Los Angeles is surprisingly good for nature lovers (and the dry weather helps with getting out there). There's the easy access and iconic bits of city nature, only given this is LA, they are that much more beautiful, giving you epic scenery from every view. Griffith Park has plenty of trails - don't forget to check out Bronson Cave - and Runyon Canyon is a big scoop of valley where you can hike for a couple of hours in a morning, returning within pleasant stings in your calves to find crystal sellers and juice vendors. Venice Beach, leading up to the Pacific Palisades and Santa Monica, is one huge stretch of sand with a wooden walkway that you can cycle or run or just amble along. In each case, you'll be confused as to how you have literally taken a little stroll around and ended up somewhere so serene and un-citylike.
For the more active calling of nature, one thing LA Locals including DJ and podcaster Jason Stewart (@themjeans) love to do is take hikes up the hills, and you should join them. For bigger hikes, Topanga State Park is also beautiful, transporting you way out of the vibes of the city. If you want to venture a little further out, we'd recommend the hour's drive to San Gabriel Mountains and the half hour's drive to Angeles National Forest. Musician and DJ Bianca Oblivion is also a fan of Ballona Wetlands in West LA, near LAX.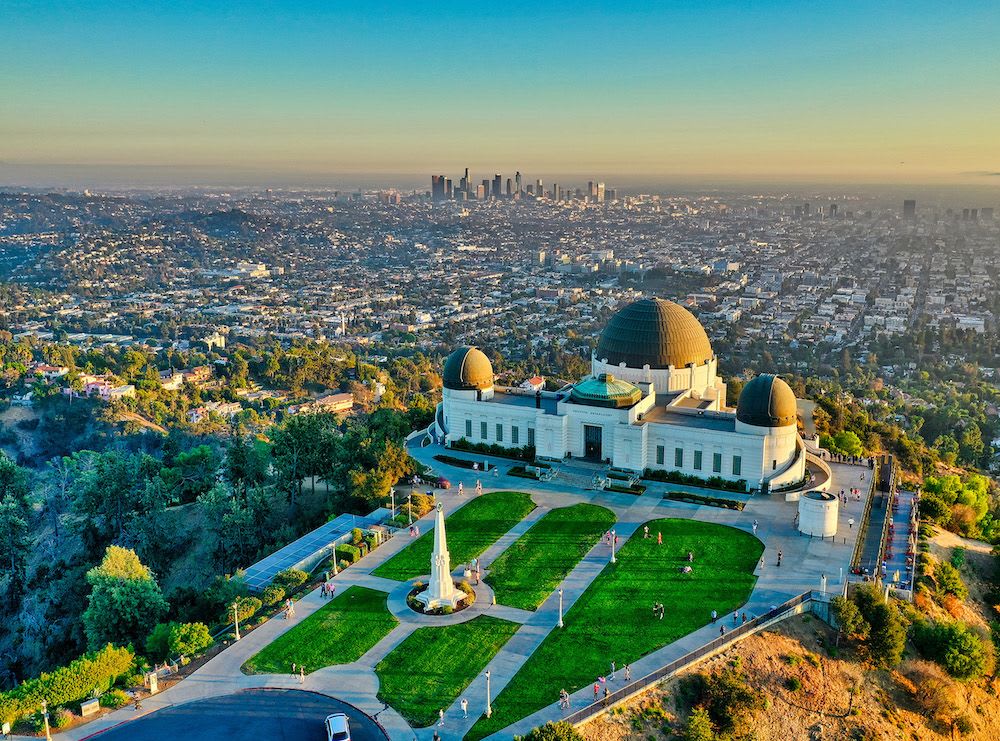 Griffith Park Observatory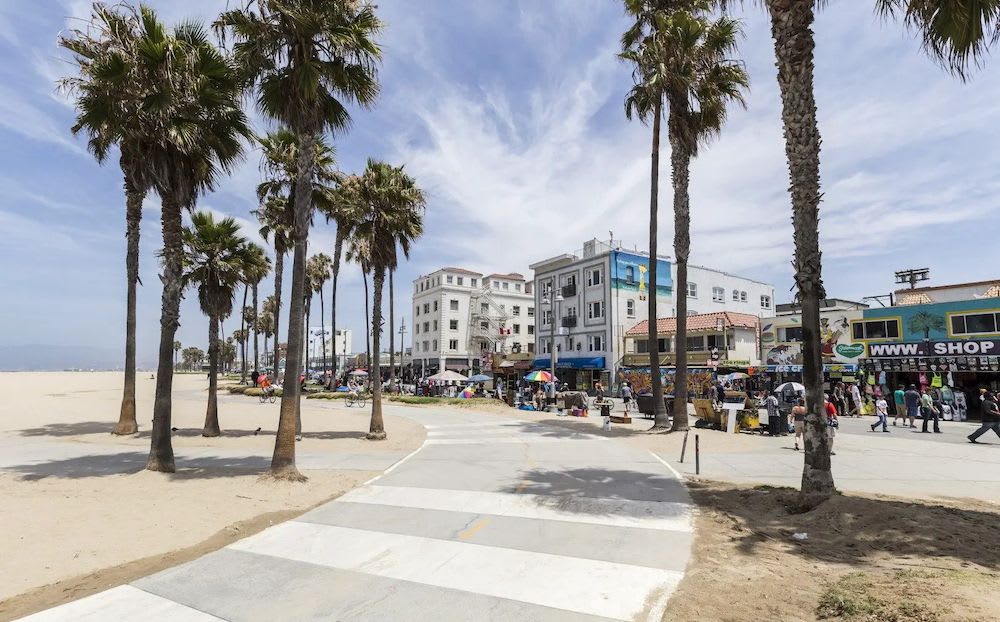 Venice Beach
So there you have it, endless feel good things to do in the City of Angels, from straight-up wellness vibes like sound-healing through to mouth and eye watering tacos, drag nights, serious retail therapy, gorgeous natural landscapes and poolsides. Los Angeles is truly worth the hype, now all you need to do is book a Virgin Atlantic flight and choose a hotel that speaks to you. Enjoy!