What is the words of affirmation love language?
A compatibility and relationship expert explains the meaning behind this communication-focussed love language and how to talk about it with your partner(s)
If you've been on any dating app as of late (or, like us, have been listening to SZA's new album on repeat), then you'll be no stranger to the concept of the five love languages. No doubt you've taken a quiz to find out what one you "speak", and have even used it as a witty Hinge prompt (guilty). But what's the psychology behind these dating buzzwords? Let's talk about words of affirmation and what it means to both express and receive this love language.
Before we get stuck into what words of affirmation really means as a love language, let's cover some basics. First up, there are five love languages: words of affirmation (hello!), quality time, receiving gifts, acts of service, and physical touch. The concept was created by Gary Chapman in his book The 5 Love Languages: The Secret to Love That Lasts, which is all about using love languages in order to communicate better in a relationship and express romantic needs and love.
Advertisement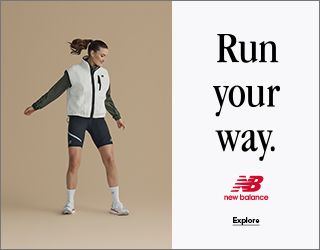 So, now we know that, we got in touch with match-making expert Louella Alderson, Co-Founder of So Syncd, a dating app that matches compatible personality types, to get the low-down on what words of affirmation really mean – both receiving it for yourself or learning how to best give it to a partner.
What is the words of affirmation love language?
Think we're talking about whispering sweet nothings? That's not quite the vibe here. "Words of Affirmation are words or phrases that express appreciation, love, or encouragement in a supportive way," says Alderson. "They can be used to build up someone's self-esteem, confidence, and trust in a relationship. Examples of words of affirmation might include: you are amazing, I'm proud of you, you've done a great job, and I appreciate you. These words can be in the form of direct communication, notes left around the house or text messages."
Words of affirmation are my love language…
If words of affirmation are your love language, it can help to relay this to a partner and, like in the answer above, explain what that really means. "Let your partner know that words are meaningful to you and why they matter," says Alderson. "Explain that it can be a note left on the bedside table, a message of support in difficult times, or simply being praised for something you did well."
Words of affirmation are my partner's love language…
If you're dating someone whose love language is words of affirmation, you're going to want to start choosing your words wisely.
"Tell them how much you appreciate and care for them," Alderson explains. "Compliment them on something they have done or write them a heartfelt letter or card expressing your feelings for them. In fact, a simple 'I love you' can make all the difference. Just make sure that your words and compliments are genuine."
Are love languages even important?
For Alderson, openly communicating your love language to someone you want to build a healthy relationship with is time well spent, and is vital when communicating your emotional needs. So it certainly can't hurt!