you are missing out on some content here because you rejected our cookies. want to change that?
What is the relationship between culture and place? This short investigates the intimacies of this relationship for young people living in the rural North of England
Welcome to Woo's feel good films, a collection of short films from young up and coming creatives and directors from around the globe designed to make you feel happy, energised and creatively inspired.
Directed by filmmaker Juliet Klottrup, Youth of the Rural North is a candid presentation of what life looks like for young people living and growing up in agricultural spaces. From farmers to fell-runners to school-goers, each profiled individual provides insight into their lives and relationships within these close-knit communities. But most importantly, they detail their intimate relationship with nature and the significance these landscapes have on shaping their identities.
Advertisement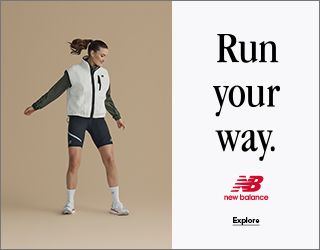 Some, like 22-year-old William, have grown to work on the land they were raised upon. Others, like 16 year-old Alfie, go out bike-riding with friends every night until dark, searching for all the mischievous fun the countryside has to offer. Or there are those, like 25-year-old Alex, who have returned home after having moved away to cities, being enticed back to the open green spaces of their childhood and now their future. Each discovers on their journey a sense of northern cultural identity closely linked to the landscapes of their homes.
Though each subject has their own story to tell, they all have one thing in common: an appreciation for the raw life of nature. Klottrup's thought-provoking project provides a fresh take on what youth culture can look like – one much different from the party-going city aesthetic so many of us are familiar with. Instead, this short film aims to reshape our understanding of how places are so deeply intertwined with shaping our sense of self.