woo's feel-good forecast of 2023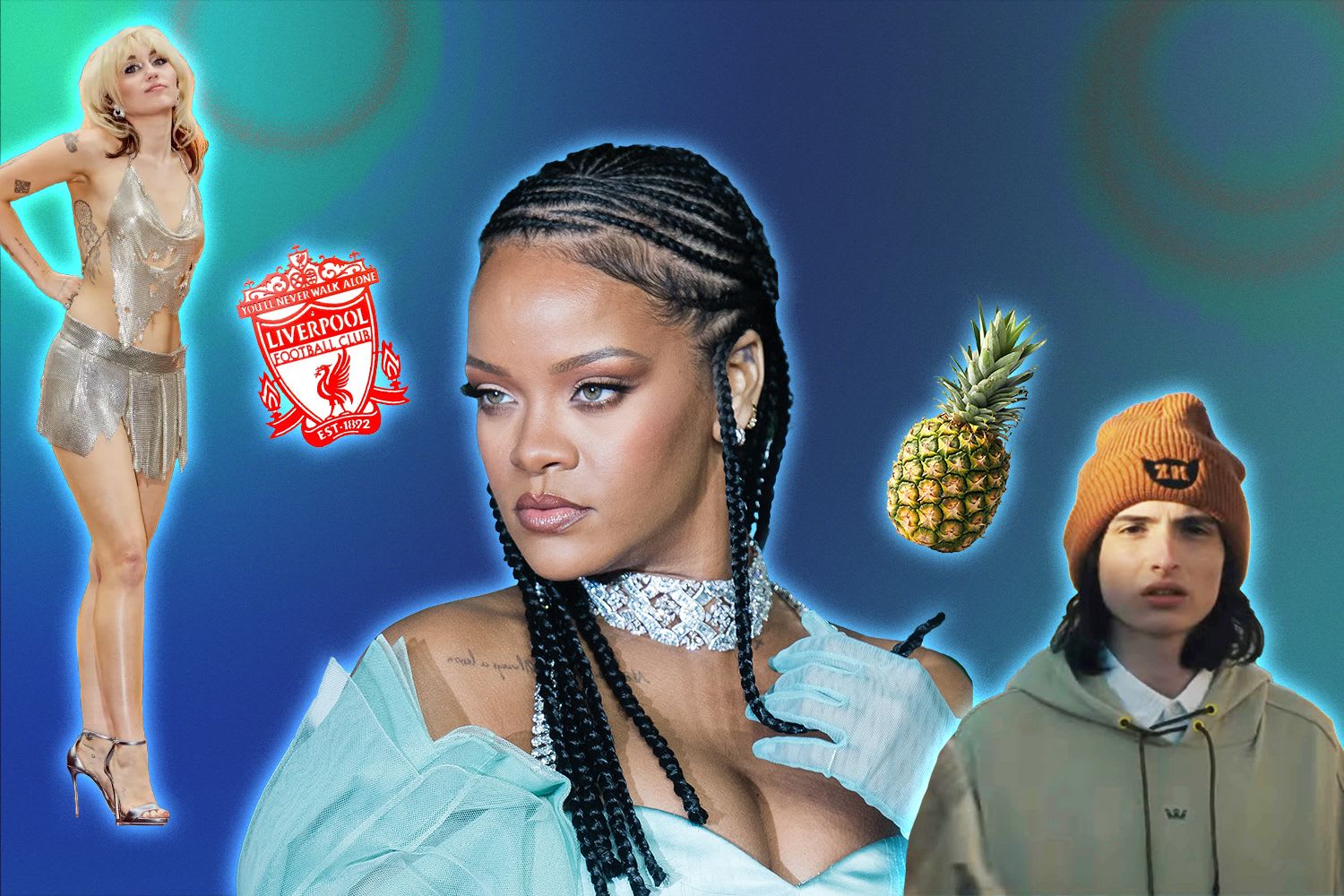 Reasons to be cheerful, the 2023 edition
image Team Woo
words Rhys Thomas
A new year, the same you? We don't care, that's up to you, as long as you're being mindful and doing the things that make you feel good, we're happy for you. Lovely, positive affirmations and vibes all around. Progress, not perfection.
Inevitably, with a new year comes new things. New trends, ideas, innovations, sometimes cultural and societal shifts. Woah. Here's a few of the things we think you'll be speaking about this year.
Miley Cyrus
Dolly Parton's god-daughter Miley Cyrus, FKA Hannah Montana, is cooking up some goods this year. There's definitely new music on the way, her eighth studio album Endless Summer Vacation, comes out on March 10 (her ex Liam Hemsworth's birthday, FYI). But are there other projects too? There sure might be. Either way, 2023 looks like it'll be a year with a lot of Miley in. Flexitarian pansexual supremacy.
A football world cup that England could actually win!
Yup, the best England team, the Lionesses, are in the FIFA Women's World Cup in July and August this summer. It's being hosted in New Zealand, so we can expect days to start with World Cup Fever as the team look to challenge for back-to-back trophies, having won the Euros in 2022. They'll face some stiff competition though, especially from the likes of the USA, Germany, and Sweden. All teams that are, technically, ranked higher than them.
Sneakers taking sustainability in their stride
Stella McCartney's collaborations with Adidas might have set the precedent for being able to make very good very functional sports clothing out of things like plastic bottles and innovative new materials that don't harm the planet, but now a lot of sneaker brands are implementing sustainable-first designs into their drops. This is great because appetite for super exclusive and rapid sneaker drops isn't going anywhere soon, even if preppier designs like loafers are having a moment. Whether it's Piñatex (a sort of leathery material made from Pineapple skin) or TENCEL which is made from wood. Expect some cool new words in the product descriptions.
you are missing out on some content here because you rejected our cookies. want to change that?
Eurovision coming to the UK!
Liverpool is already undeniably one of the best places for a party on this island. It also has a deep history of migration and settlement through its docks. The oldest Chinese community in Europe for example, is in Liverpool (and yes, this is where salt and pepper chips comes from, too). Anyway, this means Liverpool is going to be very very fun come May. Something to think about when eyeing up a city break!
The people in charge actually taking climate change seriously
Whether it's through pressure from the people, or because businesses are admitting they're getting to the last drips of unsustainable profit and are ready to implement change, we're going to see a lot of countries and businesses shake things up to help the planet this year. In June, a group of people in the US will be suing Montana, the state, for not protecting their constitutional rights (which include the right to a healthy and clean environment) too, which could, if successful, provoke a landslide of similar cases.
Sensehacking
You've heard of biohacking, and that's not going anywhere this year. But there's a new word on the block: sensehacking. Our senses can change how we think and feel, so we can try 'hacking' senses in order to feel better. Essential oils, special brushes, even more ASMR. You wait.
you are missing out on some content here because you rejected our cookies. want to change that?
The Superbowl, because Rihanna
Yes, it's the biggest annual sporting event in the USA, but also, Badgirlriri is doing the (possibly more famous) halftime show, so Super Bowl LVII, on 12 February, looks set to be the biggest in a bit. She agreed to the performance after the NFL changed its approach to anti-racism for the better, having sided with Colin Kaepernick for taking the knee. Apple Music is sponsoring the show.
Moving
Fitness has its trends and fads, aesthetics to aim for and avoid, but a more holistic wellness-orientated approach to fitness has been brewing over the last few years. The crossfit boom is part of it, as is pilates. That approach can be simply considered as focussing on movement. Cardio, strength...yeah, sure. But ultimately – we'll be thinking more about getting up and moving our entire bodies.
Mindful intoxication
Don't let the endless dry January and sober-curious stuff fool you too soon, people are still going to get drunk. We will be curious about sobriety, but we also just want to escape and have a good time. So thinking about when we do, and don't get drunk or high, is more likely to happen. Some nights we'll turn up and be sober, other nights we won't. We will have agency over how loose we decide to be that day.
Treats you really want
The cost of living crisis is going to make us think a bit more about how and where we're spending, but it probably will also place more value on the things we really want to own, and we might even spend more on those things. But we will feel better and as though those items are all the more wonderful and precious to us for it.
you are missing out on some content here because you rejected our cookies. want to change that?
Going outside
This should be, hopefully, the first year in three years where the UK won't have any form of lockdown or restrictions as a result of Coronavirus. This means more time spent at clubs, less time having to be inside getting irritable due to social media overload. We'll also likely all be enjoying and thinking about digital detoxing more, so walks with friends might become a bigger slice of your recreation than it has previously been.
ULEZ expansion
The UK's largest, most populous city, London, was responsible for twice as much CO2 emission as any other place in the UK as of October 2021, forcing us to be a bit more conscious about using private transport. You might not be talking about it, but your parents will, as they'll be charged for using greenhouse gas emitting pollutants in a wider spread of the city. It's a good thing, it'll do wonders for the planet. There's a load of public transport in London anyway.
Quiet quitting's natural evolution: a slower way of life
Burned out? Yes. Burned out by burning out and quiet quitting culture? Also yes. This year we'll just quite simply do a little bit less and hope to collectively feel a bit less guilt for doing so. Not hurting anyone, not necessarily even neglecting things, just having the boundary of: do I have to do this? Probably not, I'll take it easy.
Awards season
Yes, the time of year where we get to see people reach the pinnacle of their success so far, and some of our faves in great outfits. The Academy Awards (aka the Oscars), Emmys, Golden Globes. They're all back. You can expect Everything Everywhere All at Once to be in the spotlight, and on the red carpet, we're routing for another iconic look from Finn Wolfhard who will no doubt be around due to co-starring in the A24 picture When You Finish Saving The World and Stranger Things.