Why Turning Red is a must watch modern coming-of-age story
From female friendships to first periods and boy band fandoms, the Disney and Pixar film explores the exhilaration and uncertainties felt while coming-of-age
image Turning Red 2022
words Hannah Bertolino
Turning Red, from Disney and Pixar, has been animation's smash hit of 2022, exploring the exhilaration and uncertainties experienced while coming-of-age. Set in Toronto in 2002, the film follows 13-year-old Chinese-Canadian Meilin (Mei) Lee (voiced by Rosalie Chiang) as a mixture of hormones and humiliation triggers an old family curse, transforming her into a giant red panda whenever she expresses strong emotions.
Accompanied by her overprotective mother Ming (voiced by Sandra Oh) and supported by her close-knit group of friends, Mei Lee adjusts to her new reality while navigating life as an early teenager – insecurities, boy obsessions, and scheming to attend her favourite band, 4*Town's concert.
Advertisement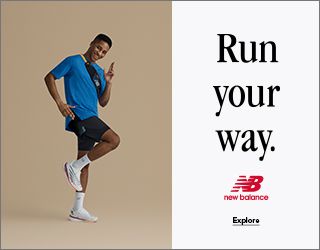 Besides being the first Pixar film to feature an Asian female lead, Turning Red was created by an all-female team, helmed by Pixar's first-ever sole female director, Domee Shi; producer Lindsey Collins; visual effects supervisor Danielle Feinberg; production designer Rona Liu; and associate producer Sabine Koch O'Sullivan. "It's an honour," Shi told Disney. "Hopefully we are one of many to come."
Musician Billie Eilish and her brother and co-producer Finneas team up to create three original tracks for the film – each performed by the film's fictional boy band. Finneas, who also joined the cast to voice 4*Town member Jesse – performed one of the original songs, titled "Nobody Like U", at Coachella this past month.
Woo caught up with star Rosalie Chiang to chat growing pains, teenage memories, and the celebrated new film. Watch our chat with Chiang below.
you are missing out on some content here because you rejected our cookies. want to change that?
In case you haven't caught the film yet, we broke down five reasons why Turning Red is a must-watch modern coming-of-age film – from its approach to puberty and East Asian representation, to advocating for mental health in a refreshing way.
IT APPROACHES PUBERTY IN A GROUNDBREAKING NEW WAY
When Mei Lee first encounters her ancestral curse, she runs into the bathroom and slams the door shut – a moment sure to resurface angsty teen memories among most people. "Has the red peony blossomed?" her mom asks eagerly through the door, awaiting news of her daughter's first period. Instead, Ming finds Mei screaming, running around the house, and jumping back into bed in her new fuzzy, smelly, red panda form.
Using the curse as a metaphor for puberty, the film sees Mei navigate changes to her body, her relationships with her mother and friends, and her turbulent emotions – themes rarely portrayed in films geared towards really young people, without coming across as condescending, avoidant, or out of touch. Instead, Turning Red approaches coming-of-age by spotlighting candid, dynamic depictions of the ups and downs of hormonal changes through Mei's own personal growth.
you are missing out on some content here because you rejected our cookies. want to change that?
IT'S A LANDMARK FILM FOR EAST ASIAN REPRESENTATION
While the red panda represents Mei growing up, it also serves as a connection to her culture and family traditions as a Chinese-Canadian. As a later generation descendant of immigrants, the teenager is challenged with finding a balance between traditional values and her own less-accepted interests – yet, she is able to reconnect with her mother during the family ritual to seal away her red panda at the end of the film.
Speaking in an interview with Vanity Fair, director Domee Shi shares that it was important for her to create an accurate depiction of life for a Chinese-Canadian teenager – surrounding Mei with a "diverse cast of characters" and "multicultural Asian friends", while also using the red panda to break stereotypes that East Asian women are quiet or timid. With this in mind, she hopes to inspire Asian girls to "take up space… be big and loud and hairy and messy and imperfect. And (recognise that) that's beautiful too."
IT HIGHLIGHTS AND CHAMPIONS FEMALE FRIENDSHIP
Rather than featuring an evil villain or romantic storyline often associated with Disney films, Turning Red's narrative follows Mei as she leans on her mom and friends for support during unusual times. In particular, the character has a four-girl friend group: caring Miriam, broody Priya, and energetic Abby. Early on in the film, when the three friends run to Mei's house to tell her about the 4*Town concert next month and discover their friend in her new condition, Mei starts crying from embarrassment. To cheer her up, her friends sing one of the boy band's songs to her, calming her down which brings her back to her human form.
In the rest of the film, the four friends continuously act as a support system for Mei – showing her that she is accepted and cared for, no matter what she looks like, and celebrating who she is.
you are missing out on some content here because you rejected our cookies. want to change that?
IT ADVOCATES FOR CHECKING IN ON YOUR MENTAL HEALTH
While the film reads as bright and lighthearted, Mei is tasked throughout with unpacking difficult themes which spark her family curse – fighting with her parents, seeking more independence in life, body changes, and anxiety. Specifically, Shi describes the red panda as, "a metaphor for all of the messiness inside of her that wants to come out." Continuing, she states that the only way for Mei return to being human is "to take deep breaths, calm herself down, and control her emotions," – a practice that Mei uses in the end of the film to bring herself back from her panda form which serves as a reminder for viewers to look after their mental health by doing the same.
IT CENTRES THE JOY OF SELF-EXPRESSION
While the film sees Mei shy away from heavy emotions that prompt her change to red panda, it also captures a special journey of the teen coming to terms with her dorky, quirky self with encouragement from friends and family. "I wear what I want, say what I want, and I will not hesitate to do a spontaneous cartwheel if I feel so moved," declares Mei at the beginning of the film. When she's not poofing into a giant panda, Mei and her friends obsess about their passion for 4*Town, belt out their favourite songs, and drool over the cute boy in town – ultimately the interests she embraces to grow into her true, joyful self and discover her purpose in life.