Watch the trailer for the trippy David Bowie film Moonage Daydream
Moonage Daydream is a genre-defying cinematic experience based on one of the most iconic and global rock stars of all time
The first trailer has been released for a forthcoming film about the life and art of David Bowie, called Moonage Daydream.
The unveiling of the trailer coincides with the film's premiere earlier this week at the Cannes Film Festival, with a wider cinematic release slated for this September.
Advertisement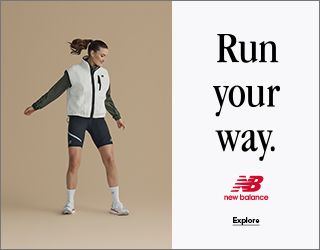 "Questions have arisen such as who is he, what is he, where did he come from?" A voice asks at the beginning of the trailer over footage of Bowie emerging onstage as Ziggy Stardust to a sold-out crowd. "Is he a creature of a foreign power? Is he a creep? Is he dangerous? Is he smart, dumb, nice to his parents, real or put on? Crazy, sane, man, woman, robot? What is this?"
Moonage Daydream "is not a documentary," the film's production company Neon is keen to point out. "It is a genre-defying cinematic experience based on one of the most iconic and global rock stars of all time, destined to be one of the defining cultural moments of the year."
It adds that the film has the full support of Bowie's estate and "features many of his greatest tracks, as well as previously unseen concert footage."
The 140-minute collage of interviews, archive footage, live performances, and Bowie's own avant-garde video art and paintings, provides a unique insight into the life of a groundbreaking artist whose influence is still felt strongly today.
Brett Morgan, known for Montage of Heck, the documentary chronicling the life of Kurt Cobain, wrote and produced the new film. "We've crafted Moonage Daydream to be an experience," he told IndieWire. "A unique cinematic theatrical experience to offer audiences that which they cannot get from a book or an article."
Bill Gerber, the executive producer, said this "sublime kaleidoscopic" film is a "sonic visual extravaganza that needs to be experienced on the big screen with state-of-the-art audio."
Watch the trailer below and keep an eye out for its release as it's already getting rave reviews.