The god-tier underwear and loungewear essentials for summer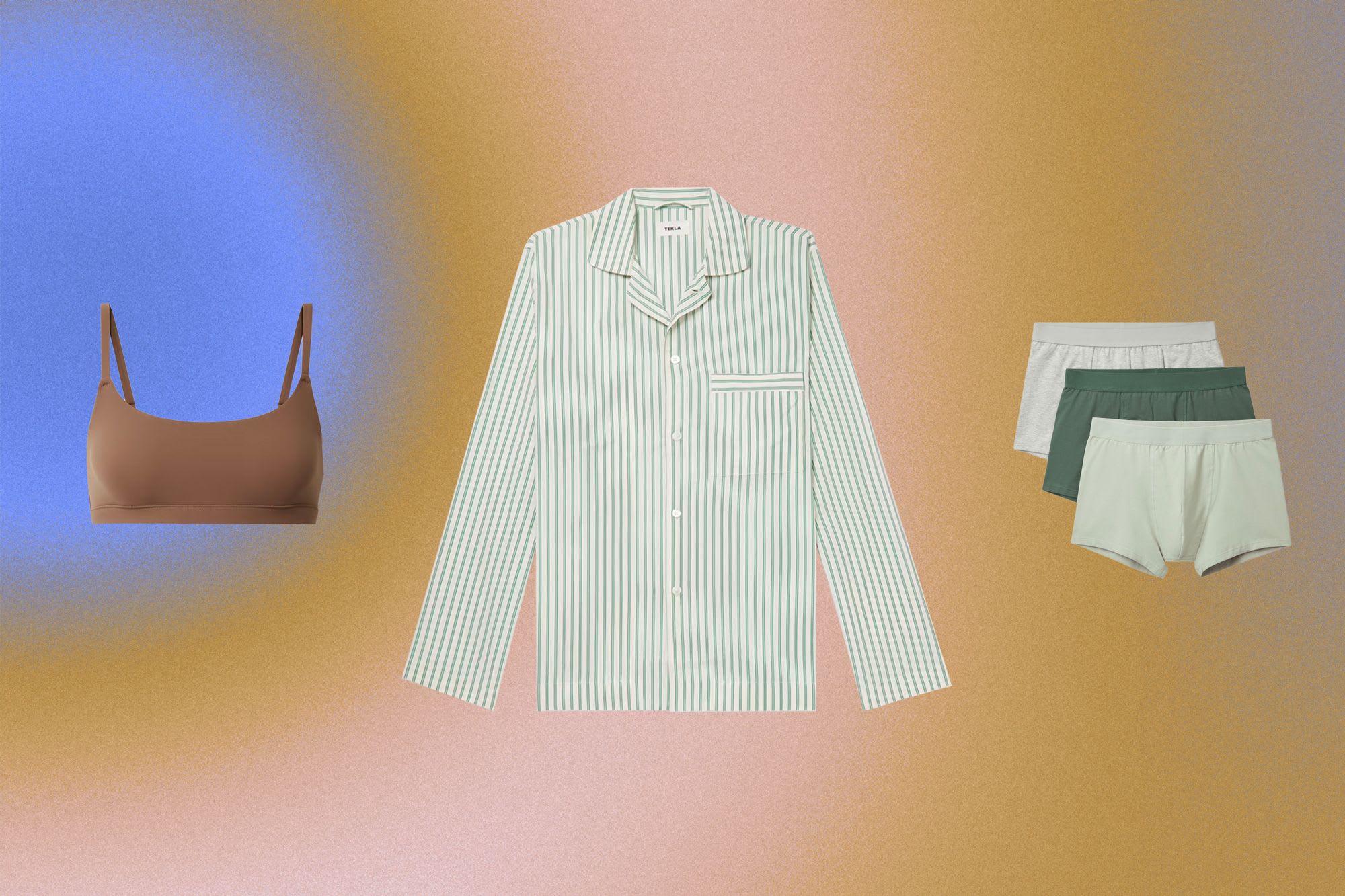 From coseys via Copenhagen to SKIMS must-buys, we have you covered whatever your gender or preferred styles of pants
image Jonas McIlwain
words Jemima Skala
Do you stan Kim in SKIMS, or consider the style tips of Julia Fox shopping in her pants? Maybe not, but because pyjamas and pants have been de rigueur the past couple of years, we think it's time for an inside-out revamp of the pants drawer. From day to night loungewear, to sustainable pants packs, cool boxers and chic bras – here are our suggestions for the best understated, timeless underwear options out there.
DO IT LIKE KIM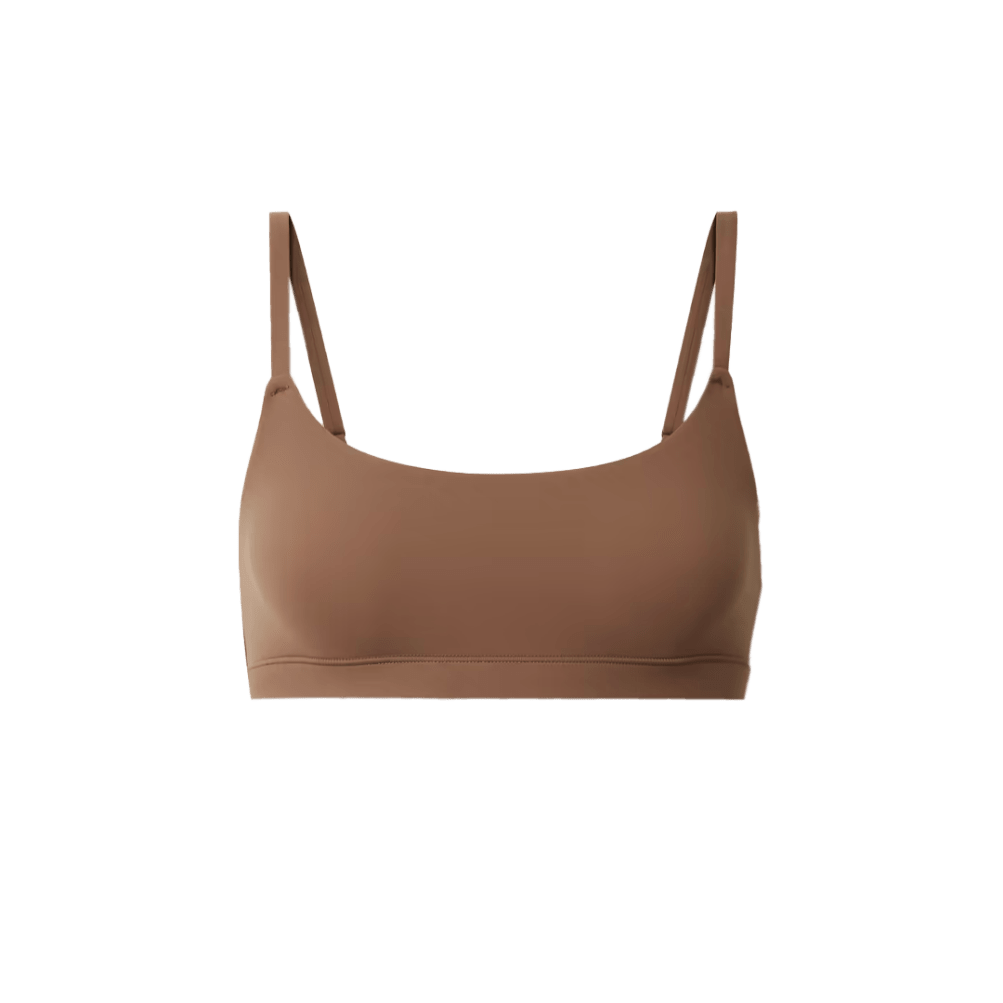 Fits Everybody Scoop Neck Bra
SKIMS
£32.00
Bra shopping is a universally stressful experience. With seemingly every shop having different sizes and cuts that make it impossible to know your fit from store to store, brand to brand. Take the stress out of underwear shopping with SKIMS' 'Fits Everybody' collection. This scoop-neck bra is made from stretchy and soft 2-ply fabric, with adjustable shoulder straps and a supportive band to ensure that it'll fit comfortably to your own shape. Thanks Kim!
HEY GIRL, HEY BOY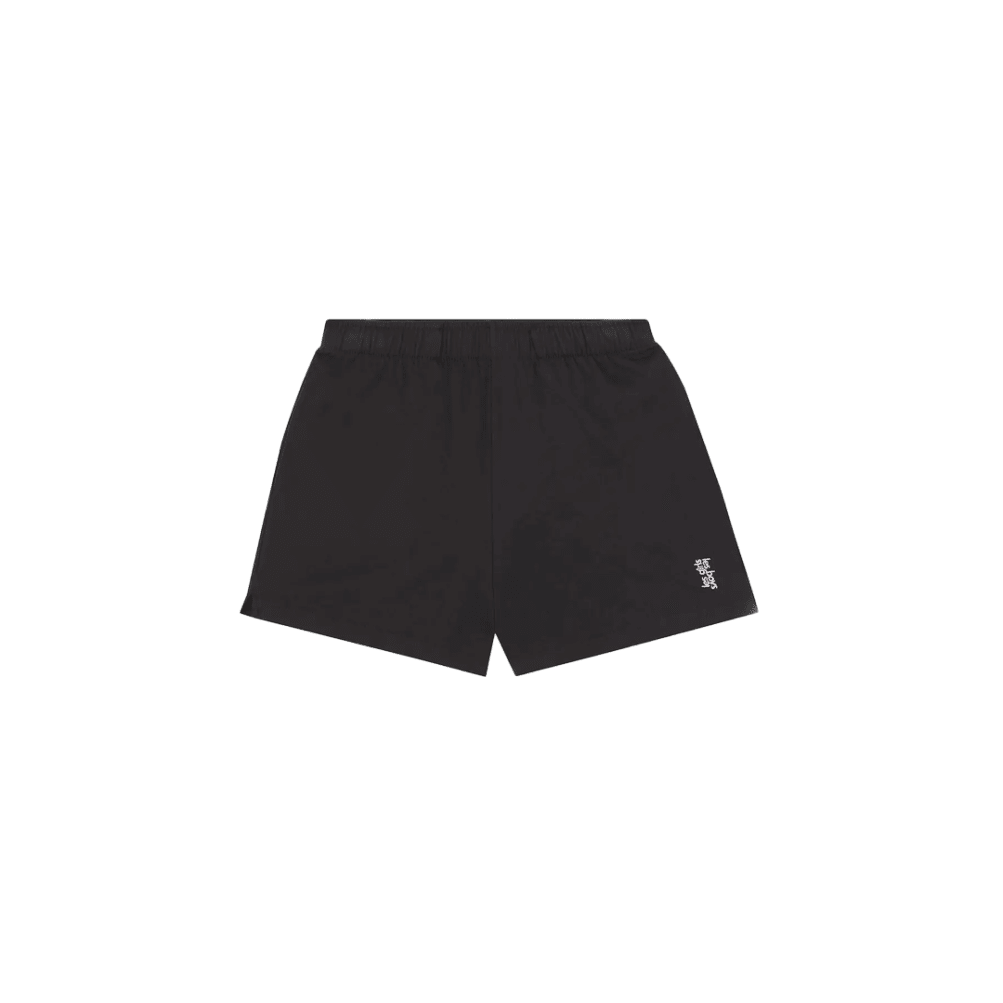 Women's Jersey Apparel Loose Shorts
Les Girls Les Boys
£38.00
Even if you're not sweating it out at the gym, these jersey shorts from Les Girls Les Boys are sure to keep you looking and feeling cool. Made from 100% cotton with subtle side vents, they're definitely one for vegging out in the sweaty summer days to come.
COSYS VIA COPENHAGEN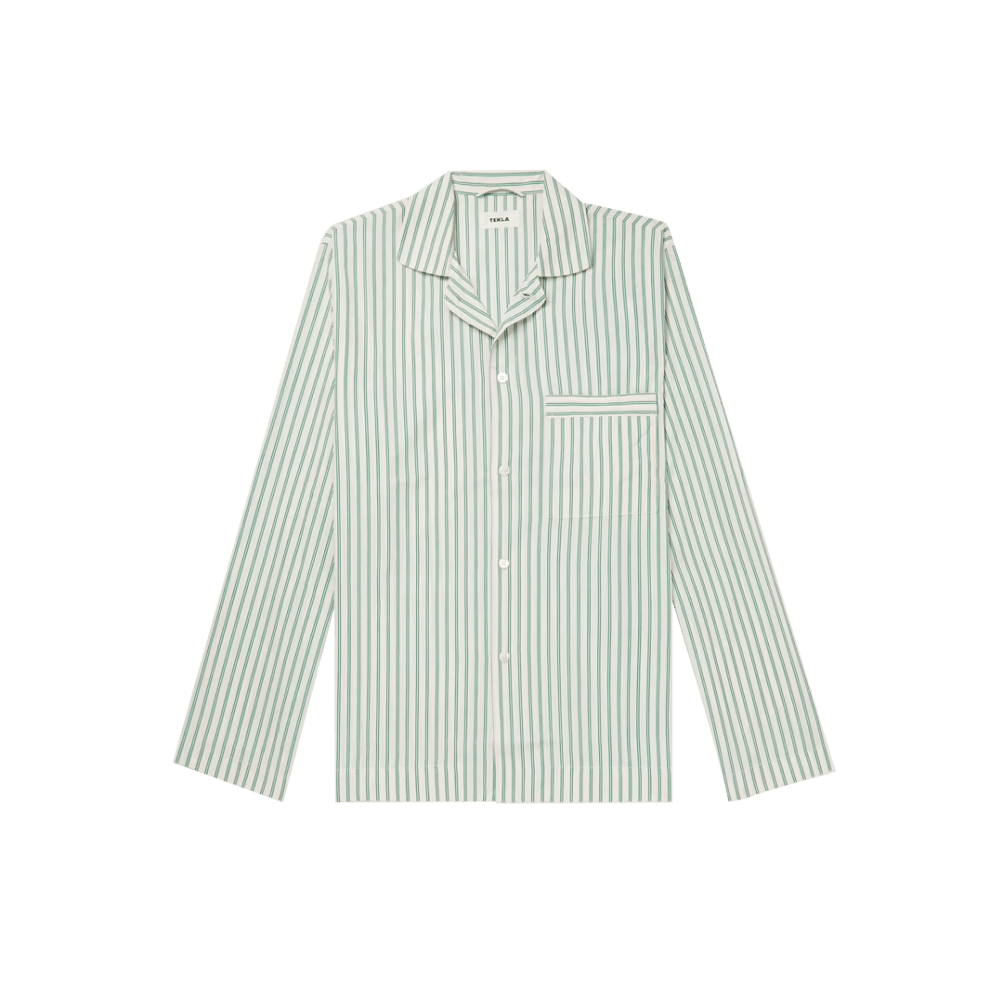 Striped Organic Cotton-Poplin Pyjama Shirt
Tekla
£135.00
They say luxury is simplicity done well and no one does that better than Copenhagen brand Tekla. The Danish label is renowned for its luxe feeling fabrics and soft, aesthetic colour palettes. Scoop up this striped pyjama shirt, made from organic cotton-poplin, for a summer's day-to-night look; it's giving summer picnic to sundays catching ZZZs.
TRIPLE THREAT TOGS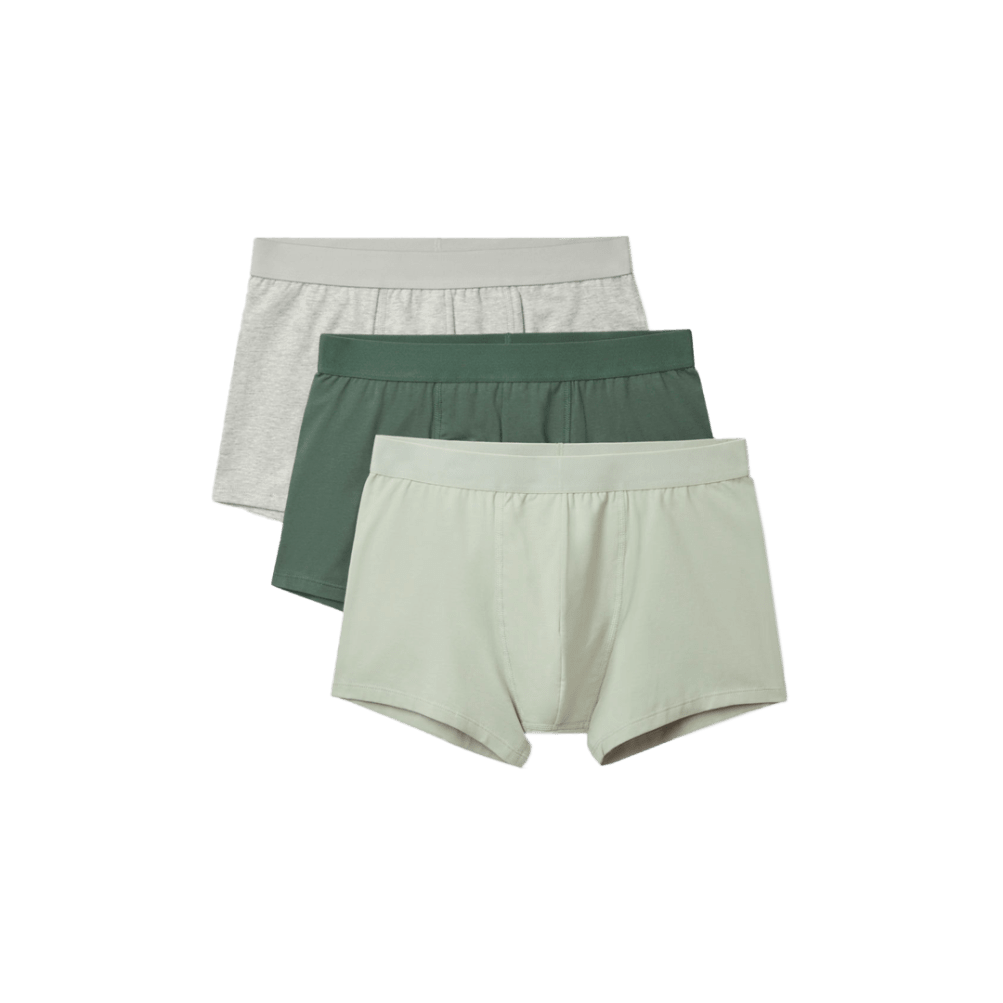 3-Pack Boxer Briefs
COS
£19.00
Underwear shopping is all about the basics, and this three-pack of boxers from Cos is just that: basic but beautiful. They're well made and come in neutral, pairable colours.
IN DEFENCE OF ONESIES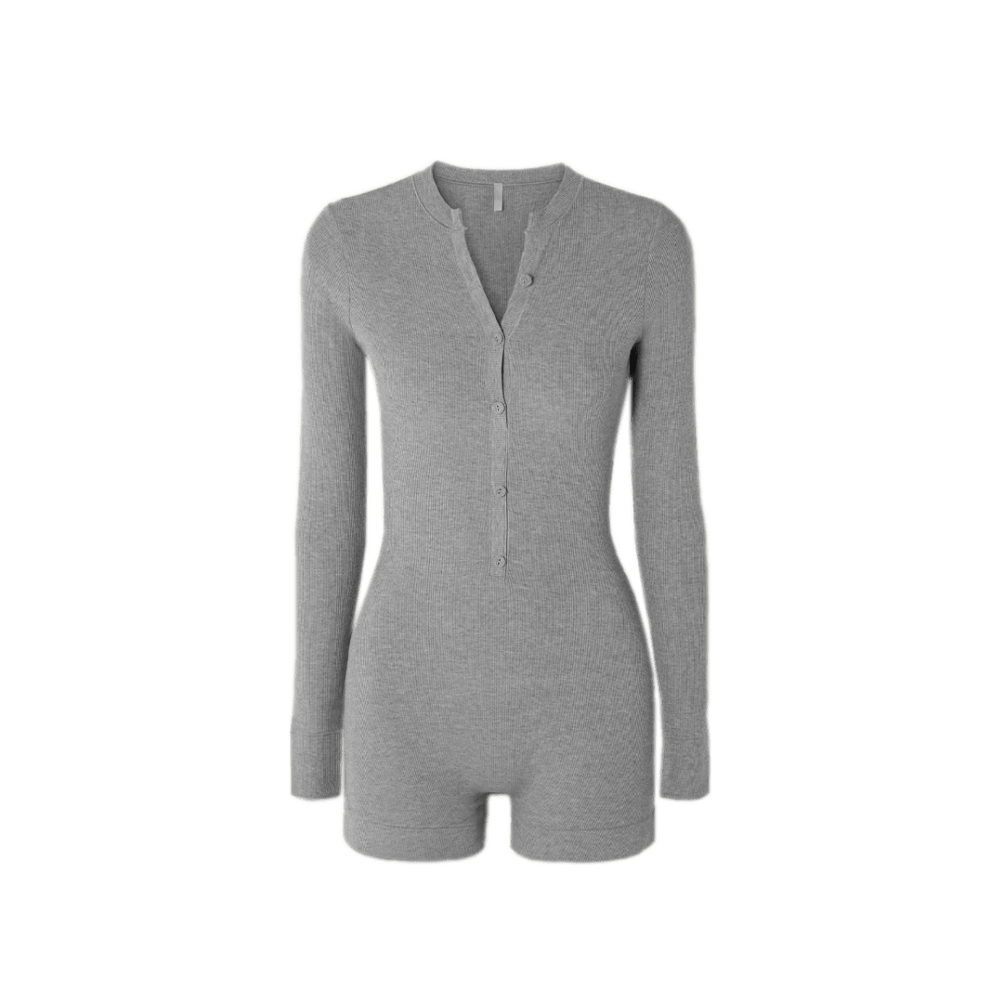 Soft Lounge Ribbed Stretch-Modal Jersey Playsuit
SKIMS
£62.00
Remember onesies? A dark time for us all. But the concept of an adult Babygro is structurally sound. Hear us out and give SKIMS' Soft Lounge playsuit a go – it's like the refined, more adult version of a onesie. Think less freshers week hangover, and more relaxed Sunday morning in front of KUWTK with a cup of cold brew.
DAY TO NIGHT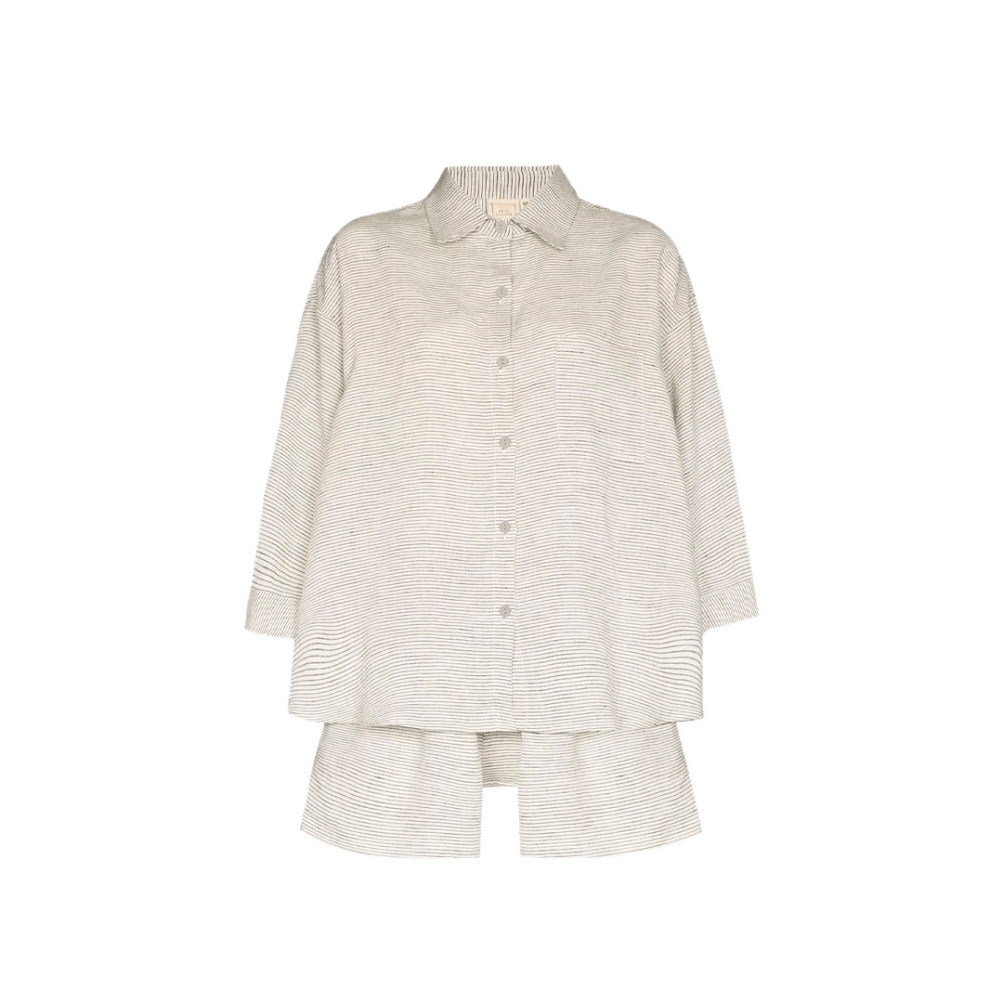 Pinstripe Linen Two-Piece Pyjama set
Deji Studios
£160.00
There are few underwear items that look as effortlessly stylish as this linen two-piece pyjama set from Deji Studios. Breathable and cool, slouchy and relaxed, you can easily survive the summer and no longer need to be ashamed to slink to the corner shop in your PJS with this in your wardrobe.
Fear of God Essentials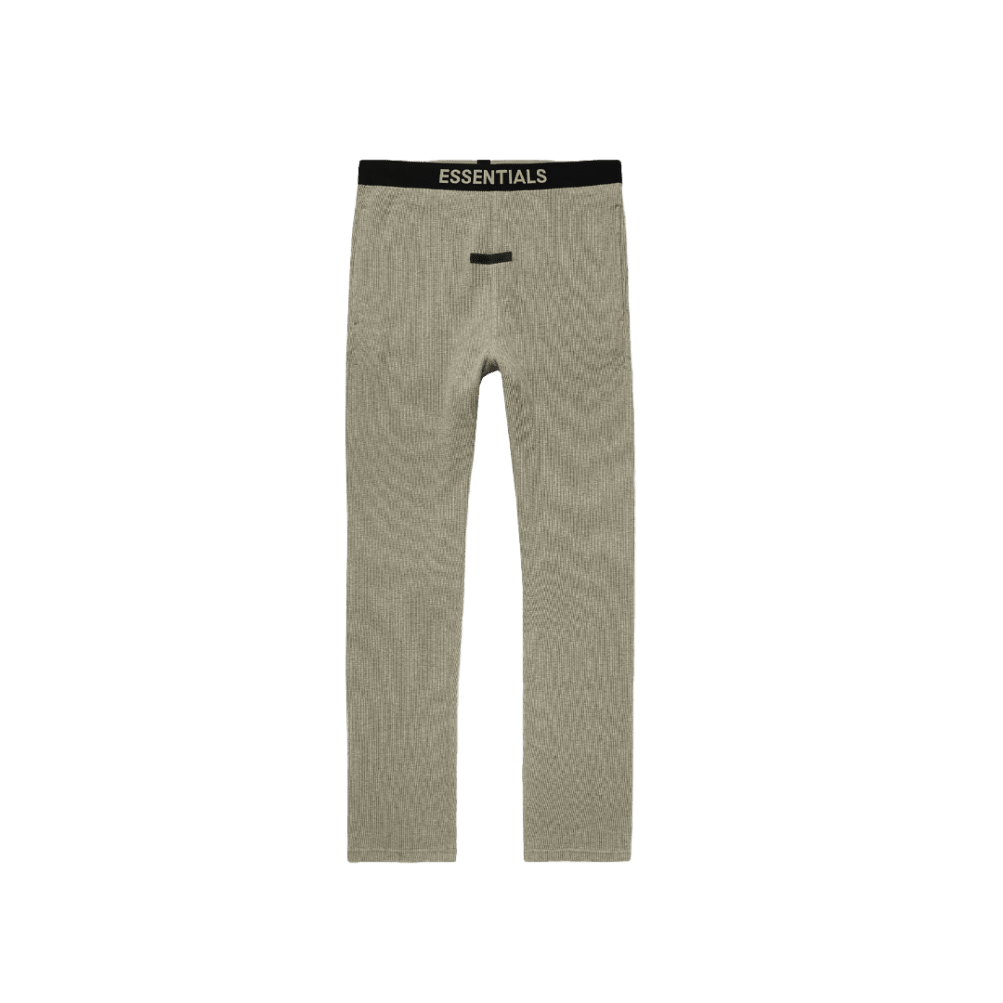 Logo-Appliquéd Waffle-Knit Cotton Sweatpants
Fear of God
£50.00
Waffle knit is god-tier cosy, so thank god for Fear of God. These relaxed fit sweatpants are made from insulating waffle-knit cotton, meaning they're all good for all weathers. You can pair it with a matching sweatshirt too. Meet your new year-round essential.
DUA LIPA-APPROVED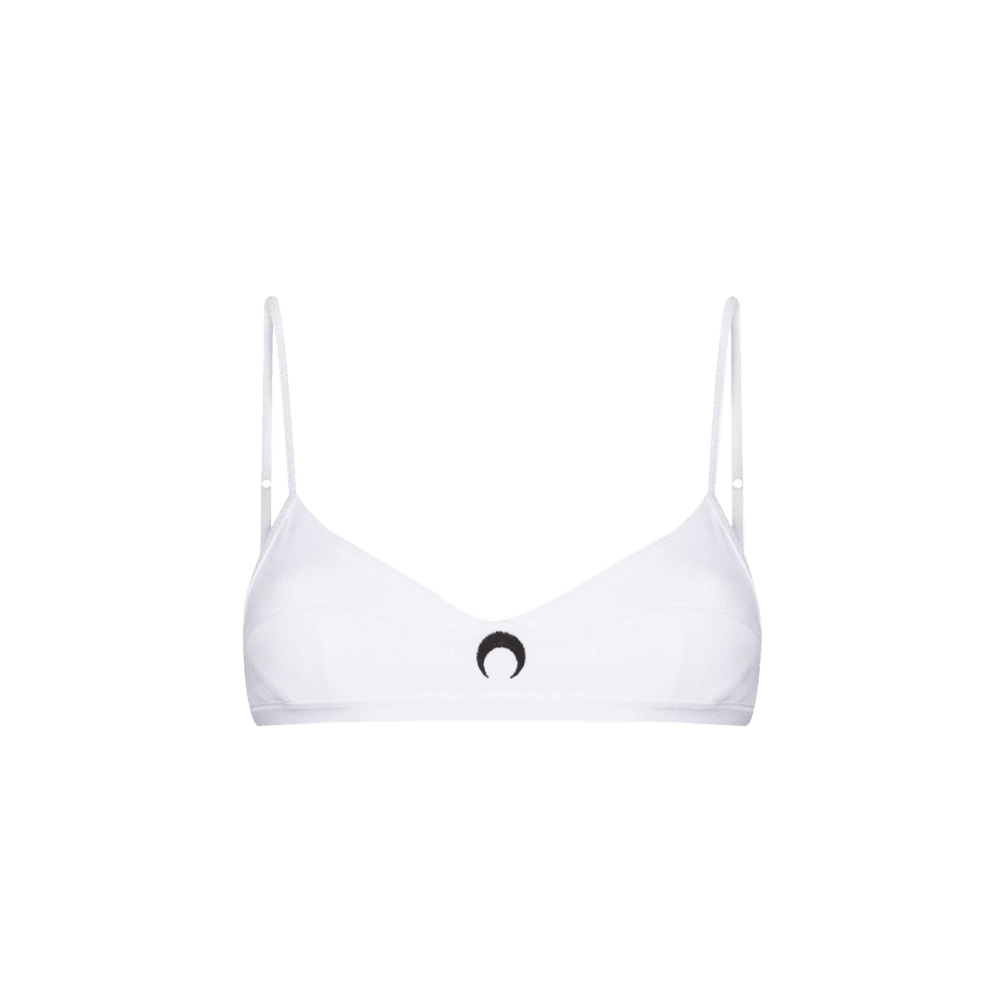 Logo-Print Bra
Marine Serre
£115.00
Underwired bras are so 2019. If the lockdown taught us anything, it's that the best bras look and feel great from AM to PM. This non-wired beauty from Marine Serre – one of the most exciting new-gen designers and a proponent of sustainability in luxury – does just that. Good for lounging, or diving into that enduring 'underwear as outerwear' trend. Serre counts Kylie Jenner and Dua Lipa among her fans, so you'll be in good company.
ECO-COSY COMFORT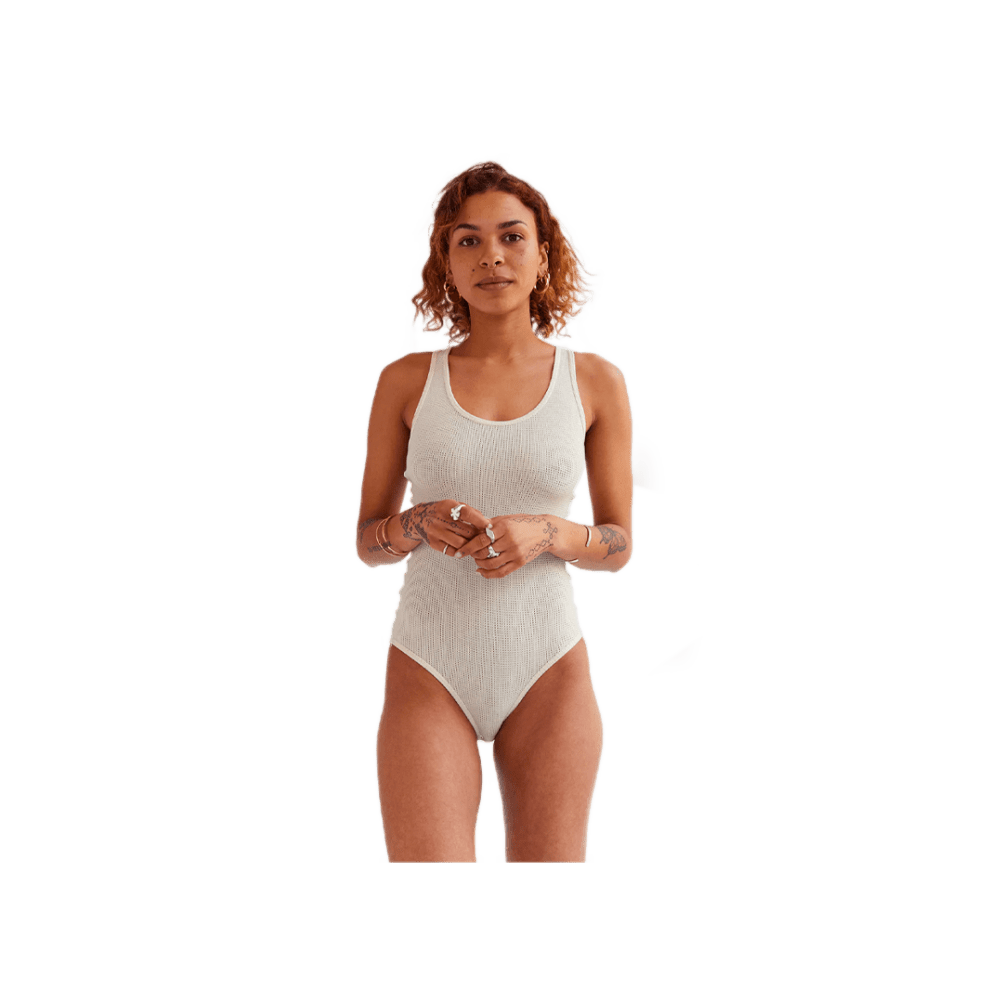 Bean Body Ecru
BASERANGE
£72.00
At first glance, leotards seem like more trouble than they're worth for everyday underwear. But this breathable ecru piece from Baserange rails against that. With a snap closure at the crotch, it makes trips to the loo that bit easier. Its racerback design and 98% organic cotton/elastane blend also make it a no-brainer for those looking to pair slower, more sustainable living with easy comfort.
LEVEL UP LOUNGING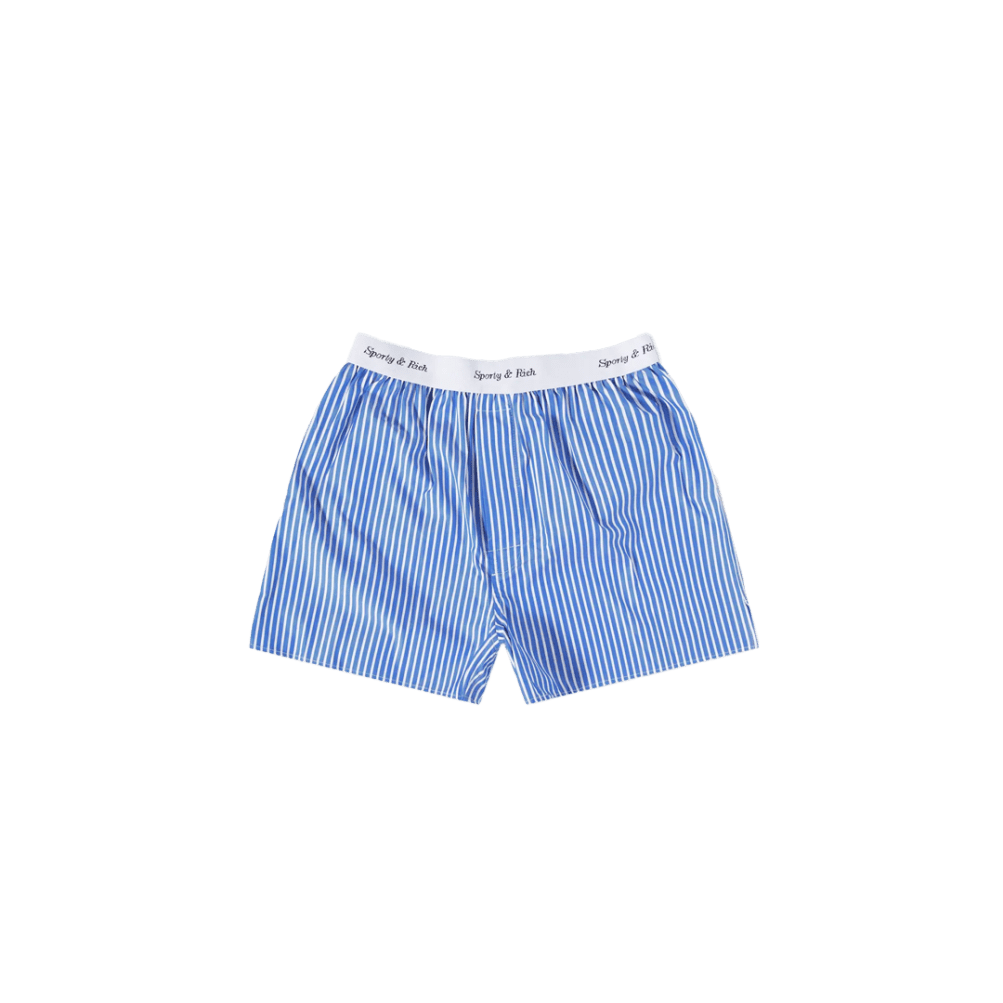 Cassie Boxer Short
Sporty & Rich
£69.00
These boxers, in a classic blue and white stripe, are perfect for anyone of any gender. Light and breezy, the elasticated waistband makes them feel as comfy as they look. Perfect for lazy Sundays spent lounging around.
MINTY FRESH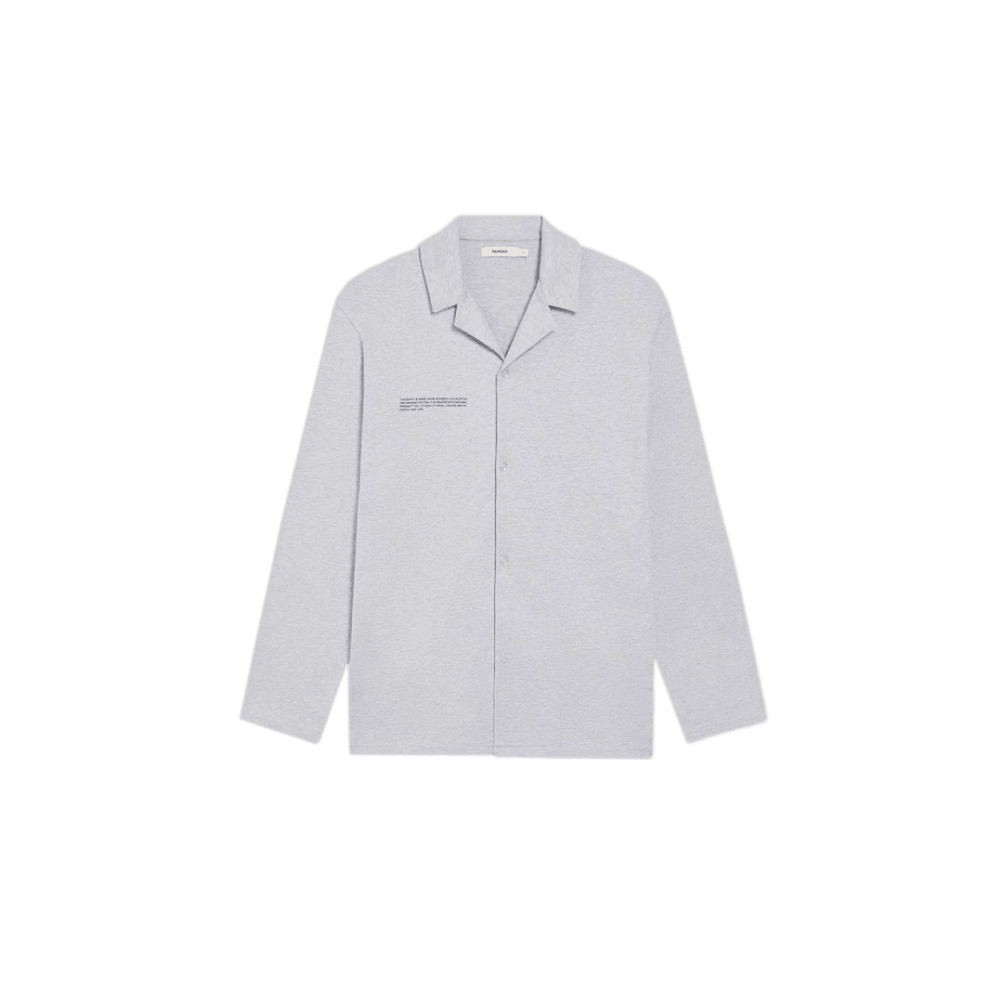 Organic Cotton Pajama Shirt with C-FIBER™
Pangaia
£80.00
This slouchy and sustainable pyjama top is made from seaweed, eucalyptus, and organic cotton, but here's the real zinger – it's treated with peppermint oil to keep it feeling fresh no matter how many times you fall asleep in it in front of the telly with a takeaway rested on your belly.
All products are selected independently by our editors. If you purchase anything through this article, Woo may earn an affiliate commission.