The Glastonbury Festival sets we loved that you might've missed
From hip hop to punk rock — here's what went down at Worthy Farm…
Today isn't necessarily the easiest Monday for thousands of Glastonbury goers, as the comedown of the special 50th-anniversary event bites. The weekend has been arguably one of the most memorable yet — after the pandemic pushed the event back not one, but two years, it's safe to say the pent-up anticipation has not gone to waste. Glastonbury Festival's very own founder, Michael Eavis, dubbed the festival as "the best show in town" — it's easy to see why.
The last weekend has been one for the history books: with the likes of old legends, like Sir Paul McCartney, and newer stars, like Billie Eilish, playing at the same site. But if you missed the weekend, fear not, here's a list of the acts we loved. Hopefully this lot - who you can watch from the comfort of your sofa - will quell your FOMO…
Advertisement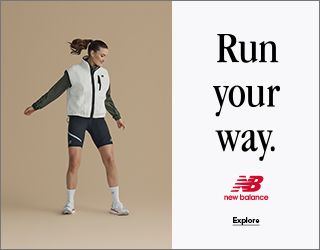 This Isle of Wight band burst quickly and furiously onto the UK (and international) music scene. And their set did not disappoint. If you're a big fan of indie-pop sprinkled with humour and catchy lyricism, then Wet Leg are the one for you.
you are missing out on some content here because you rejected our cookies. want to change that?
"Okay, I've been practising my longest and loudest scream," Rhian Teasdale exclaimed in the middle of their latest indie-pop hit, Ur Mum. She then counted down to three and unleashed a scream that bellowed across The Park stage, making it one of their set's most memorable moments. That, however, was no match for their 10,000 or so fans who screamed back at Teasdale — quite literally blowing her off her feet.
If you haven't heard of Bradford's BBCC yet, then where have you been? These Northern lads made their fame through Jackass-esque comedy sketches posted on the internet, before transitioning to music. Don't let this fool you though: this group packs some serious punch — an energy felt even harder when seen live. Fusing classic UK MC culture with UKG and bassline, they've managed to cement a unique and infectious style. But it's really their personality which comes out on stage.
Since her breakthrough back in 2019, thanks to her hit single Toast, Koffee has gone on to work with huge figures in the music industry: J Hus, Gunna and John Legend — to name a few. Koffee even made history by becoming the youngest and first female solo artist to win a Best Reggae Album Grammy. It was no surprise then, that Koffee took the West Holts Stage by storm with a phenomenal set.
you are missing out on some content here because you rejected our cookies. want to change that?
Being the first hardcore punk band to ever play on the Jimmy Kimmel show — following the recent launch of their newest LP Glow On— this Baltimore quartet has finally begun receiving the recognition it deserves. The John Peel Stage felt like a world apart from the sweaty and intimate hardcore shows this band was moulded by — but that hasn't dampened the energy this band brings.
you are missing out on some content here because you rejected our cookies. want to change that?
Sadly, stage-diving was not an option on this occasion, but frontman Brendan Yates still embraced the crowd — at one point even somehow grabbing a stray acoustic guitar from a member of the crowd, playing it along to the set before throwing it back again. Turnstile is testimony that if the band is good enough, the feeling associated with small, intimate dive bars can endure even the largest of crowds.
Does this one even need an introduction? Kendrick finally gave Worthy Farm the show it deserves. Lamar, who won a Pulitzer Prize for his 2017 album Damn took to the Pyramid stage addressing themes of greed, guilt, loyalty, and prejudice in his set, accompanied by backing dancers performing detailed choreography. The rapper closed the set with a memorable and symbolic bang: performing Savior whilst repeatedly yelling "godspeed for women's rights; they judge you, they judge Christ!" while a diamond crown of thorns caused blood to pour down his face.
you are missing out on some content here because you rejected our cookies. want to change that?