Robes and nightwear to bring out your inner Tony Soprano
Summer robes, cosy dressing gowns, and chill nightwear for mafioso-level luxe
image The Sopranos
words Sophie Wilkinson
Nightwear shouldn't have to only be for sleeping. Fancy a big bowl of cereal in front of an old movie? Nightwear. Or a snooze outside? PJs on the lawn. Or feeding a waddling of ducks that have made their way into the large pool you've got out the back of your big white New Jersey mansion you've only ripped off a few people along the way to get your battle-worn hands on? Robe on!
Because as the head honcho of nightwear attire – one Tony Soprano – would insist, all of the above can be done in nightwear. Besides, if you're trying to rock yourself to sleep every night, knowing that your enemies (and your friends) will, thanks to what you've been up to, never get to wake again, you deserve some comfort in your day to day attire.
Advertisement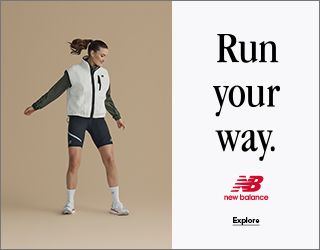 STRIPES FOR THE WISE GUYS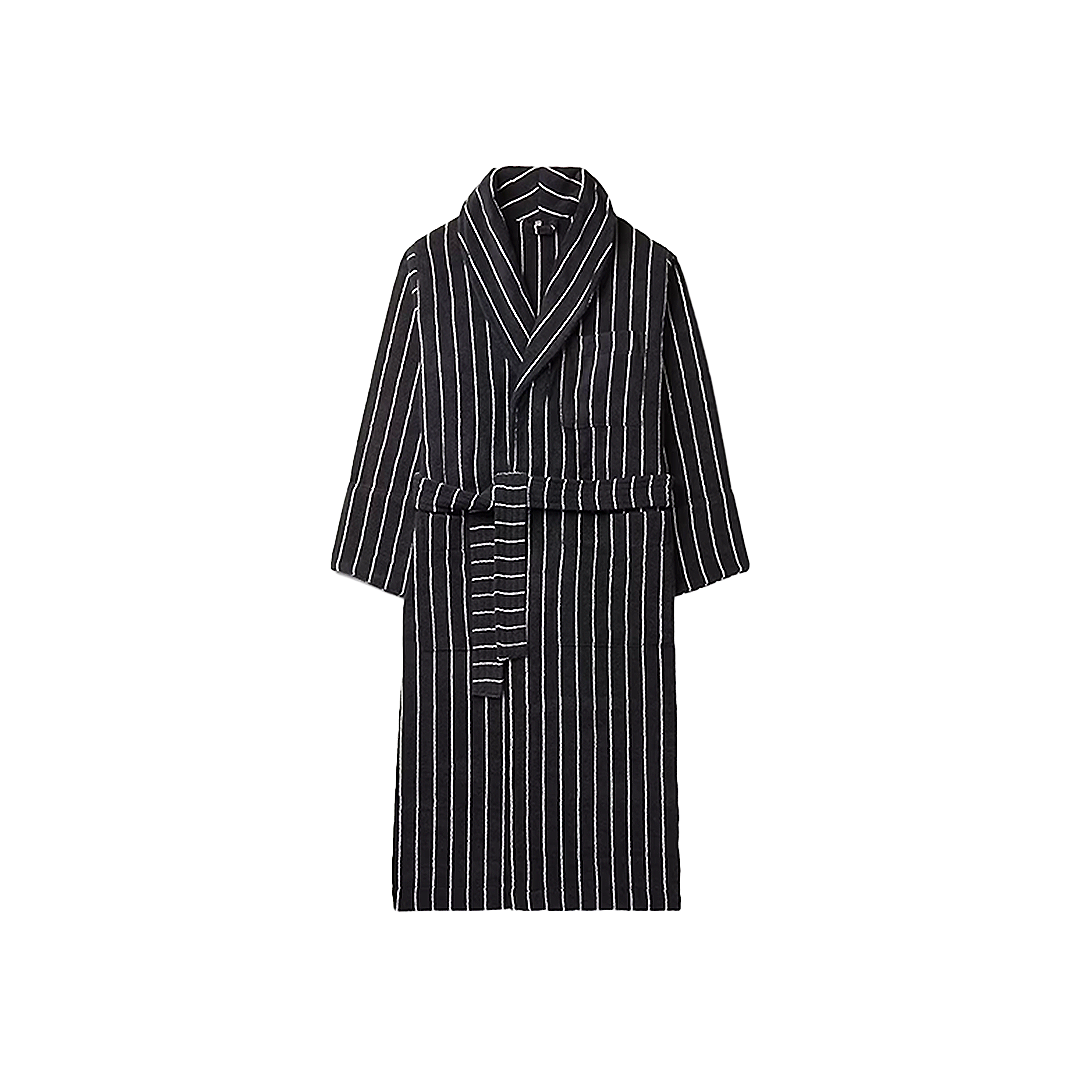 Striped Organic Cotton-Terry Robe
TEKLA
£ 170.00
Ordered, neat and clear, this striped robe will bring some structure to a day you know is destined to be spent scrolling through Netflix wondering what to watch before falling into a binge hole of a series that everyone – including you – says they hate. This robe from the chic Danish brand Tekla would pair well with one of their lovely bed sheets and spreads too.
PLAYFUL PJS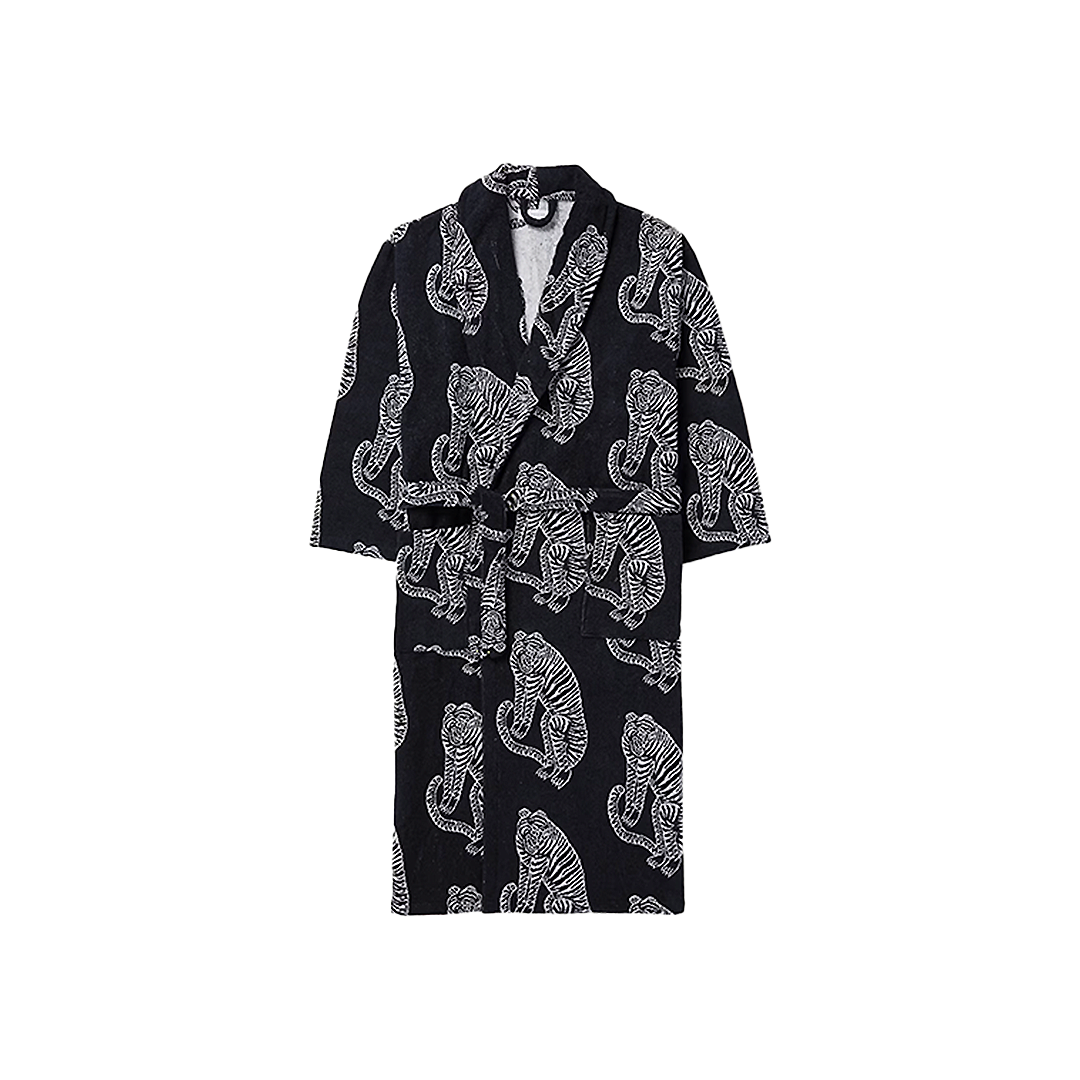 Printed Cotton-Terry Hooded Robe
DESMOND & DEMPSEY
£ 130.00
Hooded and Terry-clothed, this robe could certainly dry you off after a bath, swim or shower. But why stop there? The playful tiger motif – from hand-painted designs in the London label Desmond Dempsey's studio – begs for this to have a trip to the beach, a riverside dip or just a lounge around a summer time (paddling) pool.
HEY MAMBO!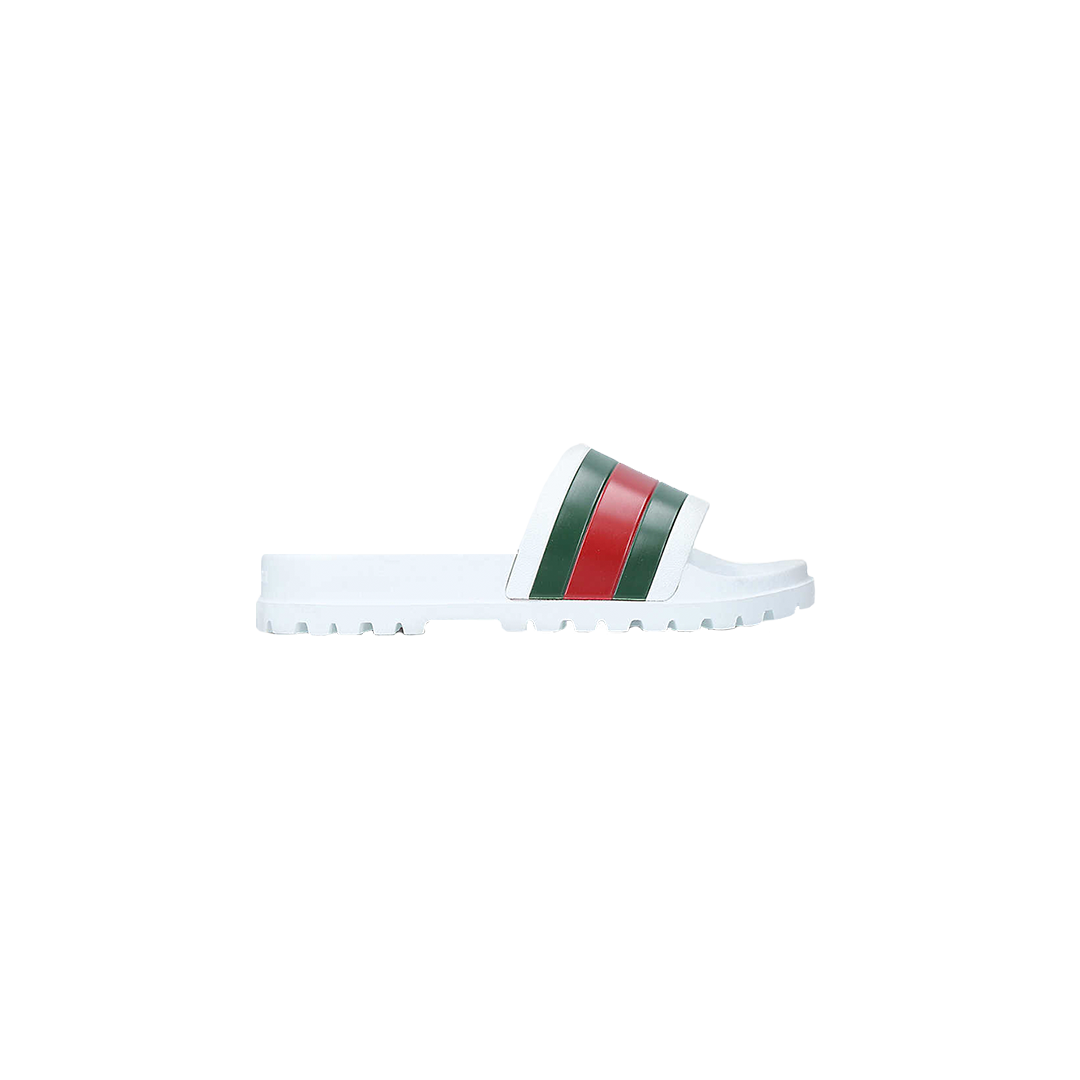 Pursuit Trek Rubber Slider Sandals
Gucci
£ 235.00
Ma'ronne! Gucci goes full Italiano with these stark white sliders, featuring not only the Gucci red and green but the full il Tricolore. It's an iconic shoe loved by Lil Yachy and Migos, and that Bhad Bhabie immortalised in the song (you guessed it) "Gucci Flip Flops". They're perfect for slapping around a carefully pruned garden while chomping on a gabagool sub, or indeed, just a Subway six-inch meatball marinara in your own flat share.
ESSENTIAL SLIPPERS
Zermatt Wool Felt Slippers
Birckenstock
£ 74.00
With these puppies, you'll get all of the comfort of a classic cork-based Birkenstock sole with the security of a closed toe comfy shoe and easy slip-on. Wear them while you eat that baked ziti, before heading downstairs to have private conversations out of earshot of the family and the feds!
THE ECO ALL-ROUNDER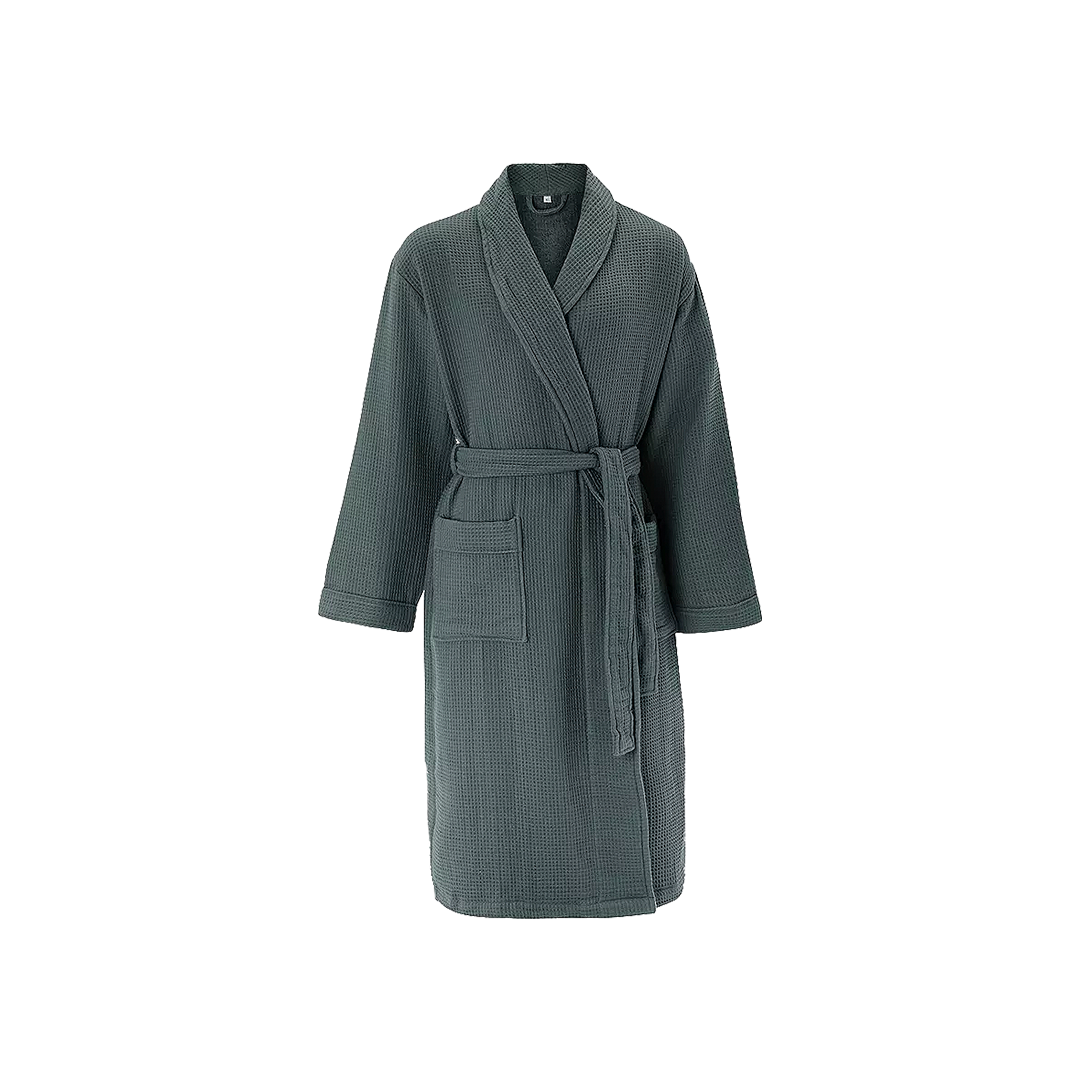 Waffle Unisex Bath Robe in Steel
John Lewis & Partners
£ 40.00
The waffle comb texture of this robe and terry loops on the outside makes it perfect for all-weather mooching, relaxing, and unwinding. It's made with cotton that's part of John Lewis's Better Cotton – an initiative to help cotton communities and farmers survive and thrive, while protecting and restoring the environment. Also, let's face it, perfect to wear when picking up the newspaper from the driveway (or your Deliveroo from the doorstep).
BUNDLE UP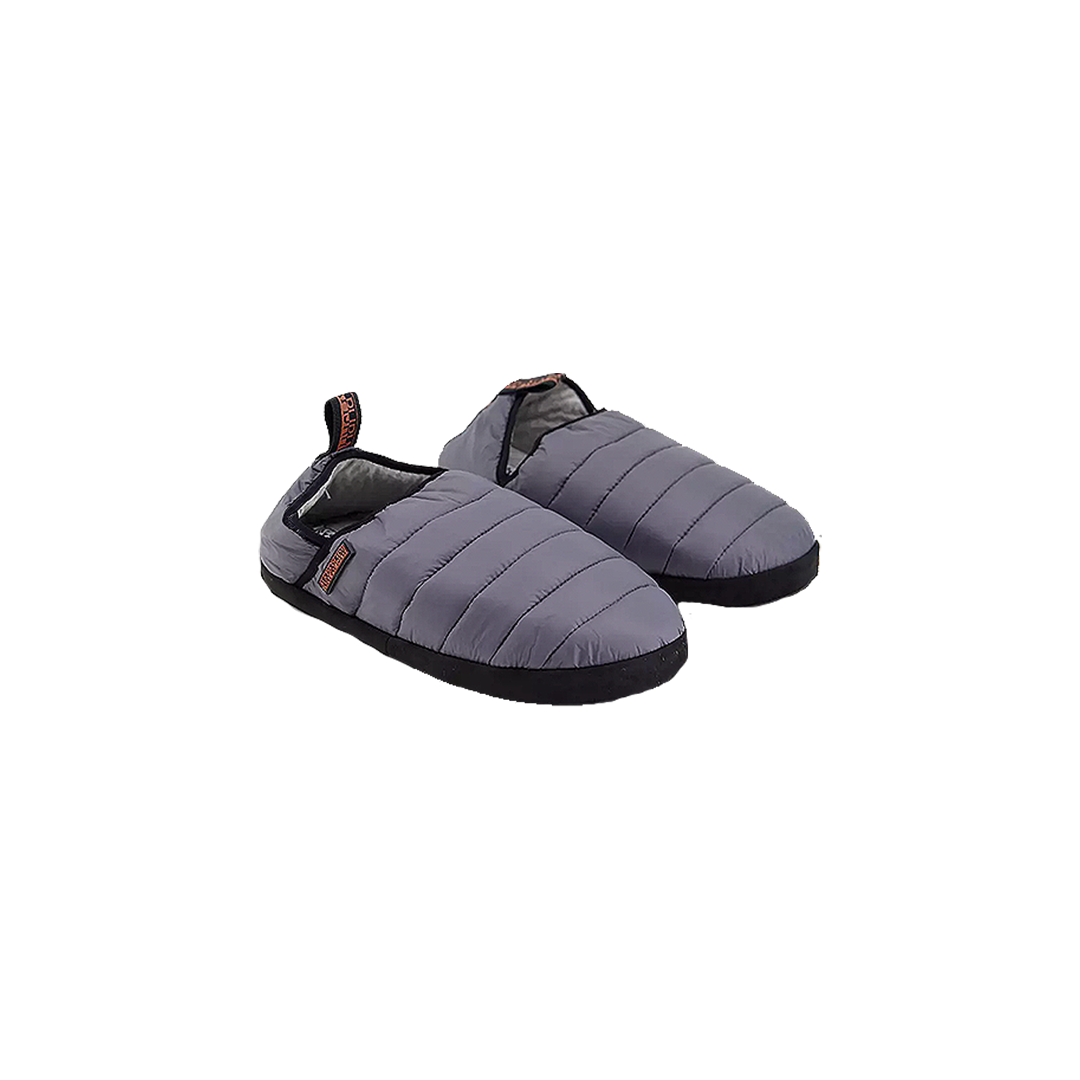 Padded Slippers in Dark Grey
Napapijri
£ 35.00
Better start calling your feet Christopher and Paulie, because these mini sleeping bags for the feet are exactly what those guys would've needed when stuck in the freezing snowy woods while being hunted by a Russian mobster. And, more realistically, they're the ideal cosy slipper to slouch about in on a sleepy morning, afternoon and evening – plus, they have a pull-on tab to make slipping into them speedy and easy. It's lounging done right from outdoors-loving brand Napapijri.
WISE GUYS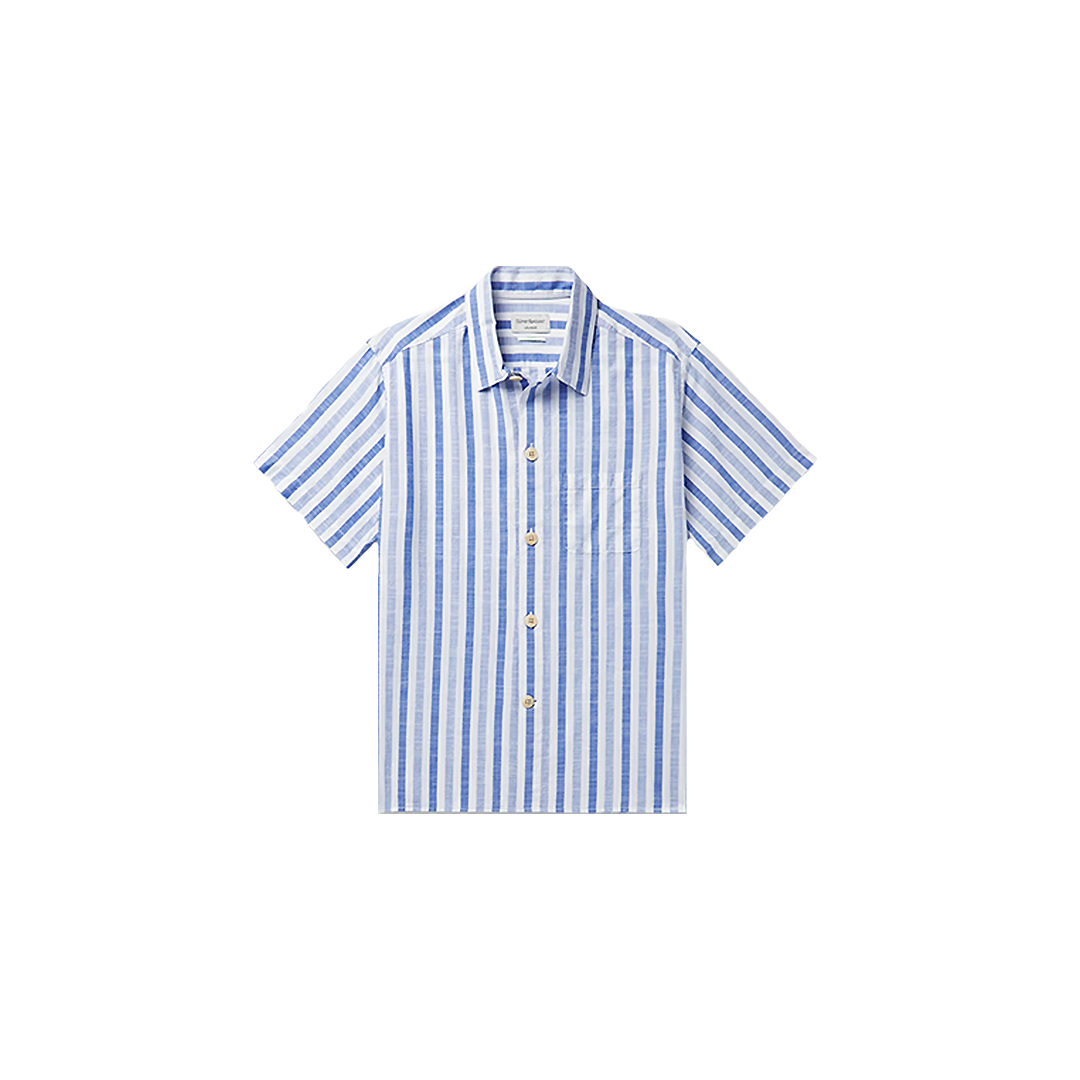 Striped Organic Cotton-Voile Pyjama Shirt
Olivia Spencer
£ 95.00
Short sleeved, bright and stripy, team this shirt from uber cool brand Oliver Spencer with some heavy duty knuckle-busting gold (or the matching trousers) and it's good to wear in or out, poolside, beachside or just outside the butchers' deli on a baking hot day.