Where Rishi Sunak stands on the issues that matter to you
Just a really long list of what our new PM has said on topics like LGBTQIA+ rights, the environment and cost of living
words Louis Staples and Megan Wallace
So, we've officially got a new (unelected) PM! After an eventful 44 days, Liz Truss is out and Rishi Sunak is in. After assuming his new post on 25 October, he's being billed as the sensible antidote to Truss's unabashedly brutal approach to climate and economic issues. But, best known for delivering the Eat Out to Help Out scheme in the pandemic, what do we actually know about Sunak and his stance on political issues?
You've probably heard by now that the former Chancellor, an ex hedge fund manager, is mind-bogglingly wealthy. Married to the venture capitalist Akshata Murty (whose father, N. R. Narayana Murthy, is a literal billionaire), Sunak and his wife's combined net worth has been valued at £730 million. This makes them the 222nd richest people in the UK.
Advertisement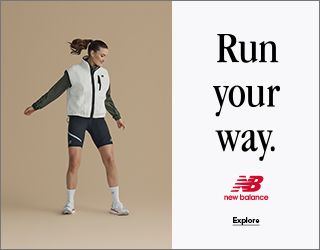 So perhaps we can't expect Sunak to be greatly in touch with the needs - and overdrafts - of the average person. But what about his policies? Well, so far, he's promised to deliver on the 2019 Conservative election manifesto (presumably to beat the accusations that he doesn't have the democratic mandate to govern). This would suggest that he's keen to keep as close to Boris Johnson-era Conservative Party priorities as possible.
However, it always helps to know what politicians are thinking and where they really stand - especially if Sunak actually does get voted in at a real general election. So, without further ado, here's a (slightly disheartening) list of what Rishi Sunak has said about the climate, renters' rights, LGBTQ+ rights, race, the cost-of-living crisis, gendered violence and mental health.
Climate
Addressing the climate crisis is now a high priority of voters, no matter which political party they support. Liz Truss's time as PM was met with horror by environmental groups as she overturned a proposed ban on fracking and pledged to expand North Sea oil and gas production. But what about Sunak?
At a leadership contest debate in July, Sunak suggested that his children might be more concerned about climate change than him, which, well, doesn't exactly inspire confidence, does it? He also highlighted recycling as something individuals should do to stop climate change. Viewers criticised him for this because, as most of us know, there is only so much individuals can do without systemic intervention.
In terms of his voting record, he's been opposed to measures to implement strategy for carbon capture and storage for the energy industry and absent for votes on nuclear energy. Outside of debates he has, however, committed to maintaining the government's goal of net zero emissions by 2050 and as Chancellor announced ambitions plans to turn the UK into a green finance haven.
you are missing out on some content here because you rejected our cookies. want to change that?
LGBTQIA+ rights
You'd probably not expect the Conservative Party leader to be an exemplar LGBTQIA+ ally and here that assumption appears to be correct.
Starting with the positives, Sunak gave pretty in-depth responses to a questionnaire by LGBT+ Conservatives group stressing the need for conversations around trans rights to be "respectful" and said he was concerned by rising transphobia in the party. He also highlighted concern about rising hate crime and drew attention to the goal of ending UK HIV transmission in the UK by 2030.
Yet he appears willing to appeal to transphobic attitudes among his party and its supporters if it means he will get ahead. He kicked off his leadership campaign against Truss by suggesting a ban on gender-neutral language, which was perceived as a transphobic dog-whistle. Then, there's the very damning fact that in August both he and Truss said that trans women aren't women during a leadership hustings. Oh, and Sunak also retweeted an article for the Daily Mail where an anonymous source said that he would commit to banning trans women from sports.
you are missing out on some content here because you rejected our cookies. want to change that?
Violence against women and girls
Again, Sunak's track record here appears quite mixed.
In July, Sunak pledged to criminalise down-blousing, the act of taking photos or videos down someone's top without their consent. He's also spoken on gendered sexual violence, describing it as a "national emergency" and announced plans to create a new task force to crack down on gangs grooming young girls. So far, so carceral.
However, as Chancellor, Sunak was frequently urged by opposition MPs and charities to provide more resources to end violence against women and help those in crisis. There's also the concerning fact that he has repeatedly abstained from major votes on abortion except plans to give Northern Ireland secretary powers to impose the commissioning of abortion services in the country, which he voted in favour of in 2021. Interestingly, he even abstained from voting earlier this month to introduce buffer zones outside abortion clinics.
Renters' rights
As a result of the Conservative Party membership being disproportionately older home-owners, it's unsurprising that renters' rights don't always seem to be so far up on the party agenda.
Sunak's approach, which he describes as "common sense Thatcherism", could cut funding for local councils and limit their ability to intervene in the rental market. But he appears more likely to take a similar approach to regulation and reform as Boris Johnson, which could increase the chances of some rental reforms, including the banning of Section 21 evictions, passing through parliament without any changes.
you are missing out on some content here because you rejected our cookies. want to change that?
Cost of living
With inflation hitting a 40-year high and energy bills expected to further soar this winter, economic policy is at the forefront of everyone's minds. Sadly, Sunak isn't going to ease the cost of living crisis by forking over some of his fortune - but here's what he's done and said so far.
Sunak's biggest political moments have been as the UK's Chancellor, meaning that he does have an in-depth knowledge of the current cost of living crisis and the state of UK economics. Lest we forget, Sunak was the man behind the furlough scheme during the pandemic and, back in May, when he was still Chancellor, he announced a £15 billion package of support including a £650 one-off payment for lower income families receiving means-tested benefits and also an additional £200 for everyone paying energy bills. This was financed by a 25% windfall tax on energy firms.
The real question, looking ahead, is whether Sunak will encourage current Chancellor Jeremy Hunt to increase benefits in line with inflation. When Sunak was Chancellor, he promised to do this and keeping to his word could be a key measure in supporting lower income individuals and families.
you are missing out on some content here because you rejected our cookies. want to change that?
Mental health and the NHS
As a numbers man, Sunak's not known for making much contribution to the conversation around mental health. But, as we all know, mental health services in the UK are in desperate need of support and funding. In terms of action points, Mark Winstanley, Chief Executive of the mental health charity Rethink Mental Illness, has said that Sunak must push publish and confirm allocated budget for the proposed 10-year plan for mental health before Christmas.
Does this look likely? Well, Sunak was even criticised by the mental health charity Mind for not significantly addressing mental health in his 2021 Spending Review. "The Chancellor of the Exchequer made little mention of mental health in his Spending Review today," a Twitter thread and statement read. "Millions of us are now left with questions about a tough three years ahead." However, in May he did back a campaign to place mental health staff in GP surgeries as a way of cutting waiting times and reducing pressure on hospitals.
Yet this somewhat positive move seems at odds with the fact that he has been broadly criticised by the NHS Confederation for not raising funding to the health sector in line with inflation. In response to the budget issues facing the NHS, all Sunak has suggested is £10 fines for anyone who misses a GP appointment - not exactly helpful, is it?
you are missing out on some content here because you rejected our cookies. want to change that?
Racial justice and immigration
Sunak has become the first person of colour to hold the role of UK Prime Minister. However, many are concerned about his troubling commitment to deporting some asylum seekers to Rwanda to seek asylum there, rather than in the UK.
The concerning measure was introduced by former Home Secretary Priti Patel and is currently grounded by legal issues but in July Sunak said he would do "whatever it takes" to carry out these deportations. He has also asked Liz Truss's Home Secretary Suella Braverman to return to her former role in his new cabinet. She is known for her hard line approach to migration and at the Conservative Party conference earlier this year, famously said: "I would love to have a front page of the Telegraph with a plane taking off to Rwanda, that's my dream, it's my obsession."
In 2019, Sunak defended Boris Johnson's past use of racist language in his journalism career, describing it as "engaging" and "direct". His spring 2022 budget was also criticised by campaigners after the Treasury failed to publish an equalities impact assessment detailing how the Chancellors' announcements would impact minority groups.
In conclusion...
Good luck to us all, and bring on a general election!