Internet fave Munya Chawawa on why men should talk more
The comedian talks about a new show promoting male mental health
Whether or not you're among his more than a million social media followers, you'll no doubt have seen Munya Chawawa's distinctive brand of comedy pop on your feed. With a talent for inflecting his laugh-out-loud internet sketches with complex social commentary, Chawawa speaks on topics like race, politics and class in a way which keeps audiences informed yet never leaves them feeling overwhelmed.
And it doesn't stop there: his witty, thought-provoking series Deep Issue Massage gives a platform for male celebrities in the Black community to open up about the issues that matter — all while getting a massage, because self care — in a bid to dismantle the male mental health stigma. After a successful first run in 2020, the show is back with a second season seeing the likes of musician Kojey Radical, multi-hyphenate Jordan Stephens, legendary footballer Patrice Evra and Tiktok star Victor Kunda take to the massage table.
Advertisement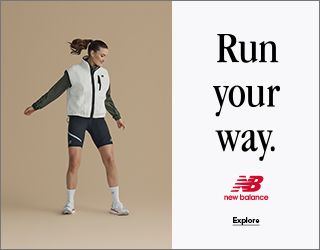 Convincing us he didn't create the show (just) for the free massages, we spoke to Chawawa about getting men talking about their feelings, "putting medicine in the lasagne" (he'll explain what that means later) and what makes him feel good.
What first inspired Deep Issue Massage?
I realised a lot of guys make quite a big joke about how we don't speak about stuff, how we try to stay tough and power through everything. It is quite funny going through school, trying to be on the macho hype, and then all of a sudden you mature and realise "I actually do need to look after this thing between my ears". This show is about meeting men where they are on their journey. Some guys are only just learning to talk, others are super open with what they are struggling with. I wanted this show to be an example of men chatting about emotions and showing others how easy that can be. It will be a privilege to show men nothing [bad] happens when you talk about how you feel. No-one comes up to you to steal your "I am a man" badge from you. Some of the most incredible male figures — premier league footballers, cage fighters, award nominated rappers — are going through it in some way and everyone has different ways of coping. 
Can comedy play a role in getting men to open up?
My philosophy is always funny first. Funny draws people in. It's like "putting the medicine in a lasagne" if that is even an expression. Going up to a guy on the street and asking him to talk about his feelings is most likely going to be an instant no, but disguising it in humour and banter makes it a much more digestible format to deliver. Sometimes it can be hard to hear the facts point blank, but comedy makes everything a little more palatable. 
Do you have any favourite moments from filming the series?
Speaking with footballer Patrice Evra, the best left-back of all time, was a pretty surreal experience. What I learnt about him was that one of the biggest reliefs and turning points in his life was when he started crying. I was listening to his story thinking, "I am the kind of guy who takes pride in not crying about anything." I have always been the guy who sits and watches The Notebook and at best laughs. I had got to this point in life of priding myself on having the longest no-crying streak in the world. Hearing the breakthrough Patrice felt when he was able to cry made me really reevaluate whether there is value in bottling up emotion. Another great moment was hearing Kojey Radical talk about fatherhood and how that brought him back from the brink. It gave him a new purpose and made him realise how important it was to check in with himself and make sure he was feeling okay, so that he could do the best for his son. That was really touching. 
"No-one steals your 'I am a man' badge when you talk about your feelings"
What reaction do you hope people will have to the new series?
I'd like men to see the people they admire and admire them even more after seeing that behind all the heroism is a normal human being who has lots of emotions and was able to talk about them without anything terrible happening. Even if at least one guy sends a text to his boy saying "hey man, are you free to chat?" or Googles some therapists nearby, that's a massive win for me. That guy might have friends, cousins, brothers, dad and this is all a chain reaction. There are loads of great things you read,  see and experience that will help men be the best of themselves in terms of their head space and hearts and I just want to be a part of that.
Why was Harry's a good fit to partner with for season two?
With Harry's we are both very similar. We both want to say something important, we want to make people feel good. For me it's through comedy, for Harry's through their selection of great skincare, razors and incredible selection of brand ambassadors.
Besides comedy and free massages, what makes you feel good?
Food. Specifically waffles. There is nothing better than putting a waffle in the toaster and when it pops out waiting for it to go a little bit hard. You then spread a thick layer of butter icing and give it a crunch. Now that is happiness.  
Episodes of Deep Issue Massage drop weekly on Munya Chawawa's official YouTube channel